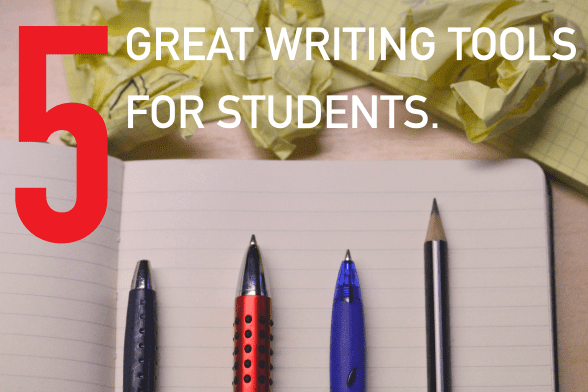 It seems a long time ago when students named Math as the most challenging subject they had to deal with. In today's educational system, all subjects are challenging. The main reason behind that change is the increased volume of writing assignments students have to cover.
It's not just a book review and a personal essay for English class; you also have to submit term papers, research papers, lab reports, several coursework assignments, article reviews, and many other types of academic content.
Academic writing seems to be the greatest weakness of today's students. Their teachers request brilliant papers, but don't provide proper instructions about academic composition. Don't worry; there are many online tools that can help you become a better essay writer. Start with these 5 and you'll immediately notice the difference.
1. Toggl tracks your time and tasks
Toggl is a useful app for students who need to organize a day effectively. The app shows time, date, and actions to undertake in order to "complete" your task – perfect for long essay deadlines, or project work. Manage your study time with Toggl more effectively by checking an overview of time spent, with a detailed breakdown for analyzing your week.
2. MindMup helps you structure your ideas
Don't you just love skipping the first parts of the essay writing process and making a direct start with writing? That won't save you any time. You need to find an efficient way of getting fresh ideas and organizing them before you start with the execution. MindMup is an awesome mind-mapping tool that can give you proper direction for the following phases of academic writing. It lets you create a framework for your paper and outline the composition. That will help you stay focused and write the essay much faster.
3. StayFocusd blocks time wasting sites
Be honest: what's the biggest distraction that doesn't allow you to focus on essay writing? The Internet, right? You use it to find resources and references for your paper, but somehow end up on totally irrelevant pages and spend hours on Facebook without even noticing how the time went away. StayFocusd will force you to stay away from Facebook, Twitter, YouTube and other distracting websites and stay devoted to the current task of writing. This is a Google Chrome extension, but you can use a similar add-on for Firefox: LeechBlock.
4. BibMe helps automate referencing
We got to the part that gives you the most trouble: referencing. You have to memorize several citation and formatting rules and implement them into your paper. Just when you thought you mastered Chicago citation style (although that's hardly possible), a teacher asks you to use APA or MLA for the next paper. BibMe helps you create proper bibliographies without even thinking about those rules. All you need to do is input the author and title of the referencing material and the tool will format the citation for you.
5. Cliche Finder helps you be original
If you want to make your teachers happy with the content you submit, you need to learn how to avoid clichés. You think some phrases sound cool and use them to reach the word limit, but they make the content seem unoriginal. Use Cliche Finder after you write the first draft of your paper. This simple tool will detect such phrases, so you'll know which parts of the content need some editing.
There is no need to detest writing; you just need the right tools!
With the help of these 5 tools, you no longer need to rely on plagiarizing or paraphrasing methods to complete your papers. All you need is the right approach and you won't even notice how you've suddenly become a better writer. The digital age has loads of potential for making your studies easier; it's time to start using it!