There are many instances where social media campaigns have worked exceptionally well in promoting the brand and were able to send the brand's message to a wide audience.
Conducting campaigns over the social media and making them interesting so they can become viral and boost the brand awareness and engaging a whole lot of new customers to their products has now become the new online marketing mantra.
Following six social media campaigns will be able to help you understand how effective social media can be in attracting a huge customer base to your business:
Nike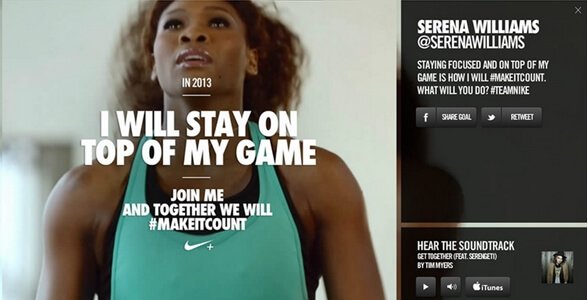 Olympics is the greatest sporting event. With millions of people watching it all over the world, there is a fierce competition among big companies to sponsor the event. Adidas, one of the biggest sporting accessory manufacturers, was awarded the official sponsorship for the 2012 London Olympics.
However, this could not deter "make it count", Nike's social media campaign that was aimed to counter their arch rivals, Adidas. Nike also started #findgreatness Twitter hashtag to counter that of Adidas – #takethestage.
The results were overwhelmingly in favor of Nike. They were able to generate more than 16,000 tweets associated with the word Nike and the Olympics, compared to 9,925 mentions of Adidas in that context. Nike was also able to attract 166,718 new Facebook fans compared to Adidas's 80,761.
Cadbury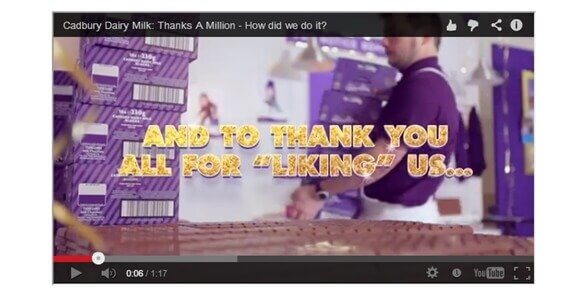 Cadbury has always been in the frontline as far as using social media channels to generate for their products is concerned. Their way of celebrating one million Facebook fans was no different. Cadbury realized that no more than 16% of their Facebook followers actually went through content posted by the company on the fan page.
This made them launch a campaign to engage readers with the content they posted, and they used the occasion of celebrating 1M Facebook fans as the platform for launching their new campaign aimed at engaging readers. Cadbury decided to build a huge Facebook thumb like symbol with pieces of Dairy Milk products, and tested their followers to see how they would respond. They then created teaser ads with the information generated and photos sent by their followers on the campaign.
They also streamed video live from a studio. A result of this campaign saw Cadbury gain 40,000 new Facebook fans and more than 350,000 participants to actively involve in their campaign. Now, that's sweeter than Dairy Milk!
Kern and Sohn Precision Scales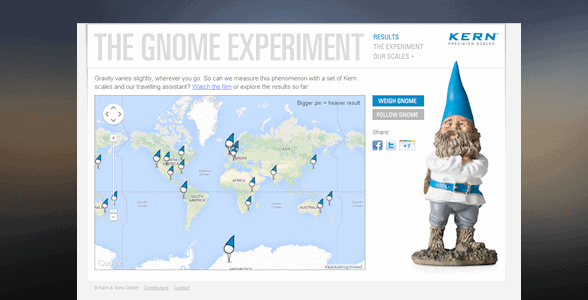 Kern and Sohn, a precision scales company, were able to generate 355 million new members on social media channels with their marketing campaign.
The goal behind the campaign was to earn revenue for Kern's education and laboratory sectors. This social media campaign started based on an idea that people weigh differently at different places of the earth because of the gravity. The difference in these weights is normally not evident when measured with normal scales. But, this is possible with Kern's precision scales.
Kern asked the audience to demonstrate this themselves. People started to add information to the kern's website by recording how much the gnome Kerns and Sohn had sent them weighted on the Kern scale (also sent By Kern and Sohn) in their home, and then they noted what the difference in weight the gnome had compared to the previous place that he was measured at. Within two days the stories went viral and made an increase of 21% in sales and 1042% in ROI for the company.
Mater Prize Homes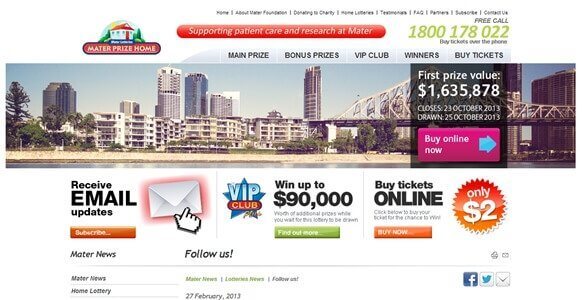 This social media campaign started with a goal of helping a charity raise funds so they could continue with expencive cancer research and help the sick in Mater Hospital. It was executed in two phases.
In the first phase people could enter the competition by SMSing email id's to the campaign mobile number. This allowed the entrants to receive an email confirming their participation in both the phases of the campaign, all with the support of Brisbane Lions, an Australian football club.
Winners of the first phase draw got a Brisbane Lions jersey signed. The winners of the phase two would get a four day Lions experience, with air tickets provided from anywhere in Australia, a stay in a premium hotel, attendance at The Lions training session, opportunity to meet the clubs players and coaches, a signed jersey and a photo with the players signed and framed, wine and dinner in the Mater Corporate Box with a limousine transportation from home and back.
The campaign was popular among the local residents and attracted many people all over Australia. This provided Mater Lotteries with the confidence to launch many more campaigns aimed at raising funds to help the sick at the Mater Hospital.
Dove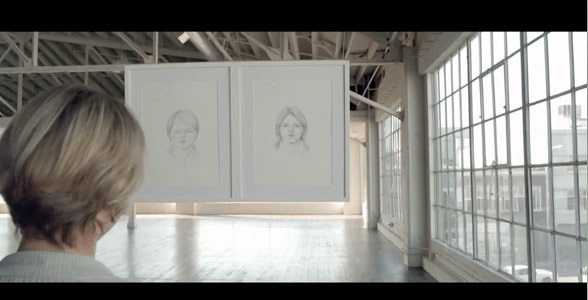 Dove started a social media campaign to the change the unhealthy perception of beauty some people have. This campaign consisted of a longer and shorter version of a video.
The recording shows an artist drawing a few women's portraits as they describe themselves and based on the description provided by the people who just met these women.
The videos recorded show how women themselves are the worst critics of their beauty. This campaign showcases what the real perception of the beauty is.
Started in 2005 and still running successfully, these videos have generated 54 million views, and still counting, making them one the most watched videos on Youtube.
Prometheus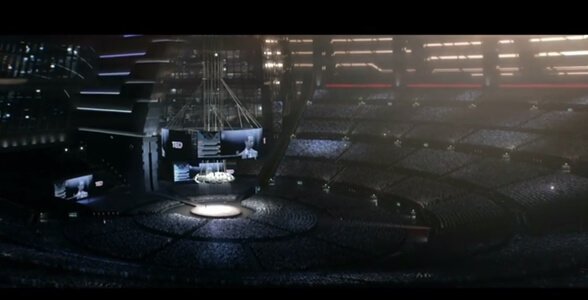 Before the release of the movie Prometheus, 21st Century Fox, with the help of Channel 4 and Zee Box, ran a social media campaign to promote the movie.
There was a three minute trailer showing a future TED talk being held by an android, and they were running on these channels and online, all aiming to attract viewers and encourage then to tweet with the hashtag #areyouseeingthis. As a result, there was a steep increase in the number of tweets using the hashtag to 4000 in 40 seconds,and the campaign was able to reach 15 million viewers.
Mark is a social media manager who finds it comfortable to work in a coworking environment. You can reach out to him through his Twitter account - @TomMark84