The hiring process can take weeks, even months, when there are hundreds of applications to sift through. On top of reviewing applications, you have your own work to take care of. The good news is that, with today's technology, hiring has been made a whole lot simpler. Online candidate testing software is designed to narrow down applications and provide you with the best candidates for the job. Sound too good to be true? Let's take a look at how it works.
What is Candidate Testing?
Everyone knows how the job hiring process goes. You post an opening, applicants send you a resume and cover letter, and you sift through the stacks… right? That may have been how things were done in the past, but with candidate testing, you can expedite the entire process. Candidate testing uses online software, which generates a series of questions to test applicants and hone in on the key skills and competencies you are looking for. Questions can vary between multiple choice, free text, picture choice, numeric, and so many other styles! It's an ideal addition to any hiring process, and it makes finding the best candidates simpler.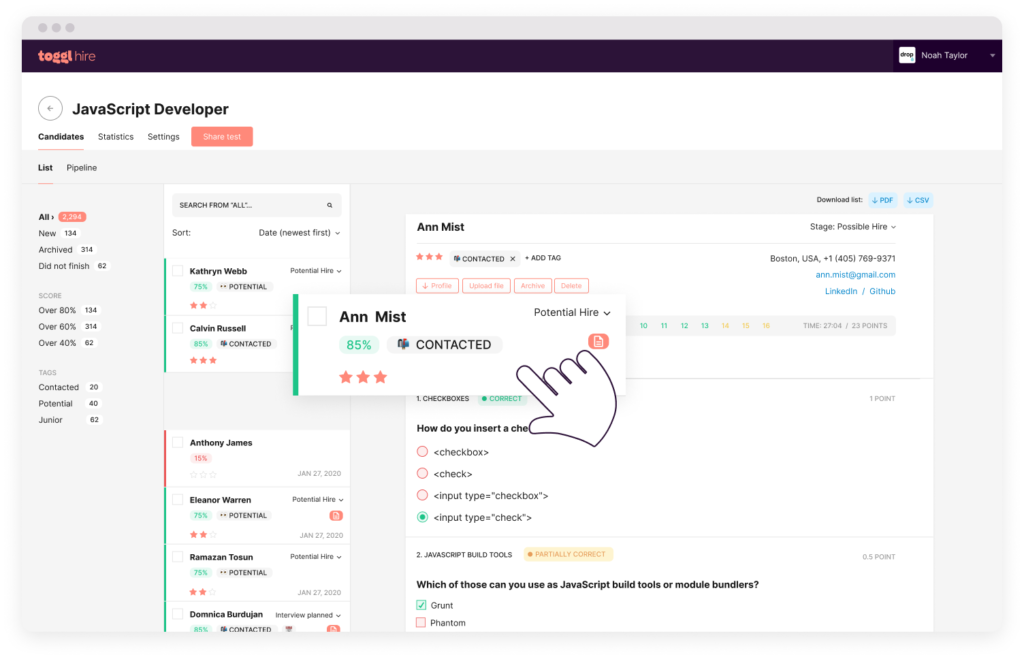 Verifying Skills with Screening
No one will want to admit it, but a large majority of people lie on resumes. If they don't outright lie, they definitely exaggerate their competencies. Plus, there is no way to quantify these competencies or see them in action. With candidate testing, verification techniques are used to test applicants on the skills they claim to bring to the table. If an applicant is skilled, their aptitude for the task will shine. If not, you as an employer will be able to pinpoint areas of weakness, or determine if they are underqualified for the position right from the get-go.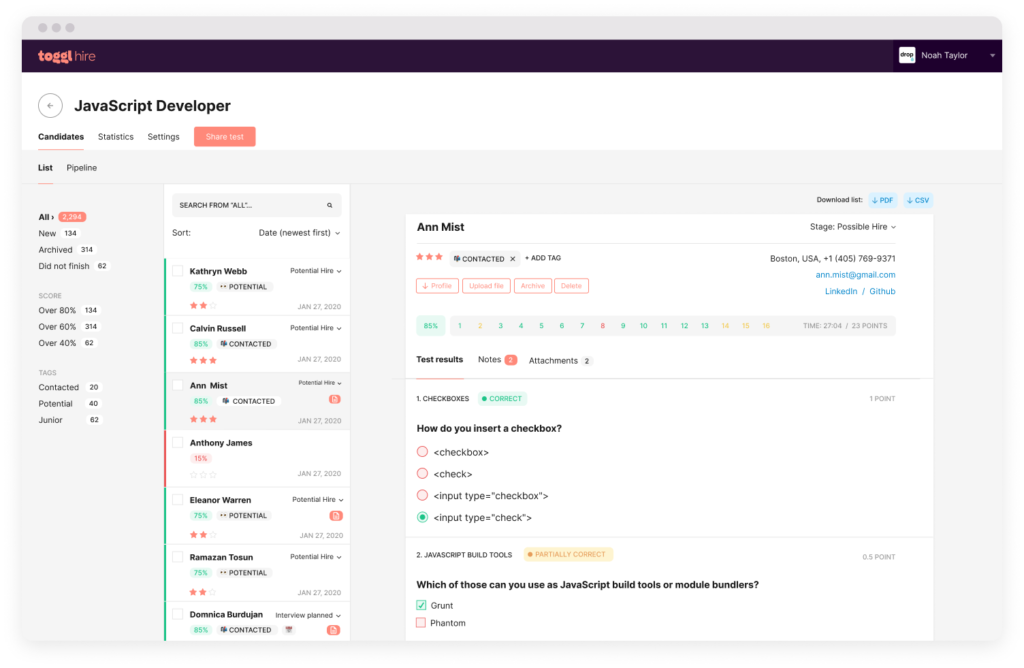 Efficiency for Employers
Candidate testing is a great way to make the hiring process not only more effective, but also more efficient. Using online software to screen potential hires saves you hours of sifting through paperwork and helps to narrow down your applicants based on a series of skill testing questions. With the right software, you can trim down the application pile from 500 to 50 of the strongest candidates in a single afternoon! Rather than review each and every application that comes across your desk, utilizing candidate testing will reduce your workload and help you identify the best applicants in the bunch.
Stress-Free Hiring with Toggl Hire
With Toggl Hire candidate testing, you gain access to over 2000 questions that can be customized and used to build the perfect hiring test for your company. Our software can test for over 55 different skills and uses authentication measures to ensure all applicants are verified users. With Toggl Hire, you can relax while we do the heavy lifting for you. In just two clicks, you will have a skills test ready for launch. Improve the efficiency of your hiring process and find the best candidates for the job using our advanced candidate testing. Visit our website for more details.