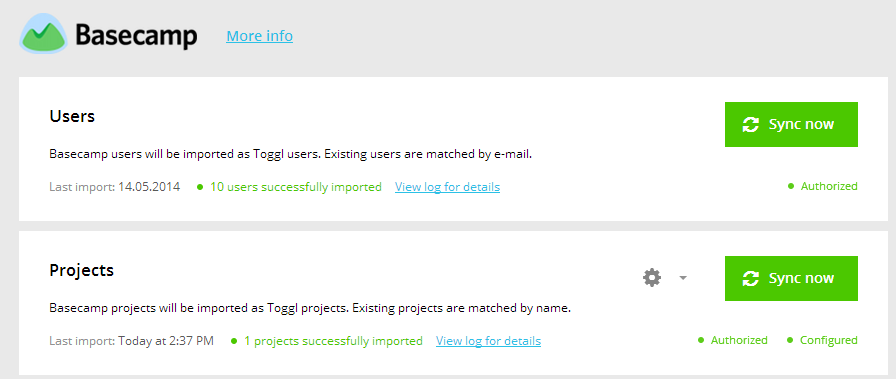 This is for all of you togglers who like using Basecamp for your project management: you can now import everything over for quick time tracking access!
This new import is a part of Toggl Pipes – an extensible framework for importing and exporting data to and from Toggl.
Currently, the Pipes can import from Basecamp your:
users
projects
to-do lists
to-do items
The process is very straight forward and is all done from your Import page:
you allow Toggl Pipes access to your Basecamp account
you tell Toggl Pipes what to import from your Basecamp account
Toggl Pipes does the rest for you!
Click here to see more details in our Knowledge Base. Let us know what you think via the Info button in your Toggl account.
This is just the beginning, though! The best part about Toggl Pipes is that the code is open-source and you can develop your own Pipes in Toggl for your favourite tools as well! The code is published in Github so just get started on the user interface or dive right into the backend.