Building a startup is about hacking beautiful ideas into flaming wrecks and then putting people in them. It should never be used for making cars.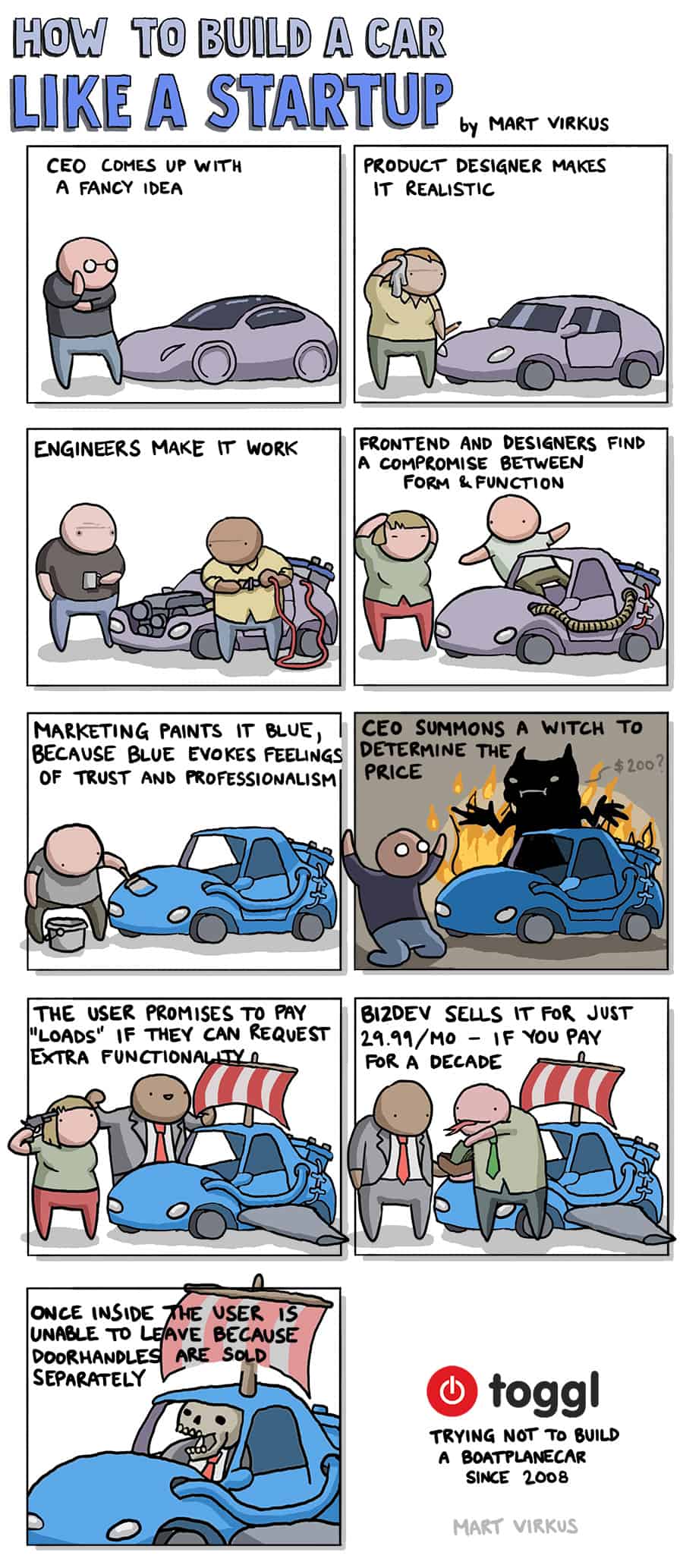 This comic was commissioned by Toggl. We fund our comics by making a great, simple to use time-tracking app that is held together with the tears of our developers, the sweat of our designers and the glowing embers on the tip of the cigarettes of our engineers whispering into the night "please dear God just let us rewrite everything from scratch".
But the app refuses to break. The Wirecutter called Toggl "the best time-tracking application for freelancers," and Allison from Twitter called us "the real MVP." Dave on Reddit only thinks we're fine. But that's ok! We think he'll come around. Toggl is totally free for solo users and small teams to signup and use, so why not start tracking and see how much time all those rewrites are taking you. That is, if you really want to know.
Mart has a background in anthropology - a discipline which has turned people-watching into a science. He most enjoys working on projects that make you go from "that's stupid" to "hmmm".