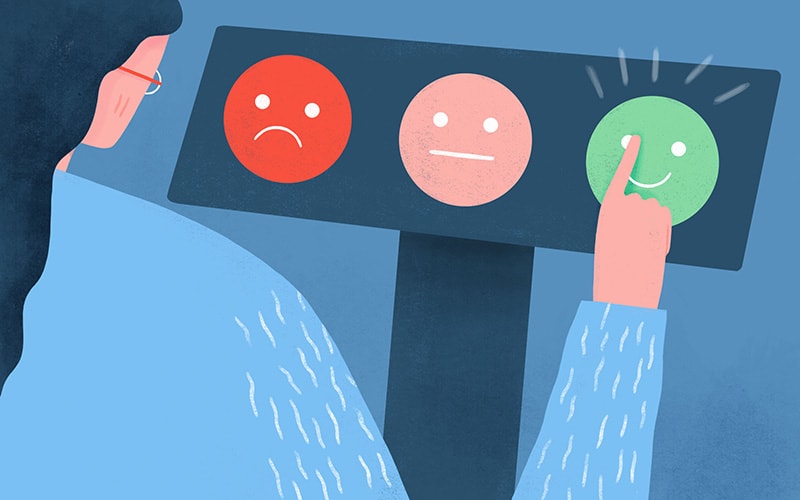 When it comes to getting customer reviews for your product, there's one thing you already know: Word-of-mouth marketing is undeniably powerful.
And, in today's digital-obsessed society, those friendly mentions or recommendations at the hair salon, post office, or in line at the grocery store that people relied on in the past have transformed into something else entirely: online reviews.
Rest assured, while online reviews aren't quite as personal as a recommendation from a friend over coffee, they still carry some weight.
In fact, 88% of consumers trust reviews just as much as personal recommendations.
Even further? A whopping 92% of people read online reviews when making purchasing decisions.
Needless to say, securing reviews for your product or business is imperative. But, that doesn't necessarily mean it's easy.
Google reviews, Amazon reviews, app store reviews, Yelp badges—the list goes on and on.
It seems like the moment you've finally figured out how to get reviews on Facebook, a new platform or requirements swoops in and has you feeling lost all over again.
Getting people talking about your product presents a unique challenge. But, fortunately, there are a few simple tips you can implement to start generating some buzz.
Here's how to get more reviews for your product or business.
1. Just ask.
This first tip might seem painfully simple. However, it's also irrefutably effective.
Unless people have a really bad experience that they feel the need to rant and rave about, they just aren't that inclined to take the time to share their thoughts on a product or service.
It's human nature—yes, even for you. Need an example?
Think about the last time you witnessed someone in a restaurant request to talk to the manager after a mistake was made or some other negative situation occurred.
Now, try to picture a time when you saw someone ask for the manager in order to compliment him or her on a phenomenal meal.
You can probably think of plenty of scenarios that fit into that first category—but, that second one is a lot tougher.
One poll found that participants were 50% more likely to share a bad customer service interaction on social media than those who had positive experiences.
Put simply, there are likely plenty of people out there who love and enjoy your product. But, they probably won't be inclined to spread the good word unless they're explicitly asked to do so.
How to Ask for a Review From Customers
Asking your customer for a review sort of feels like you're begging them to say nice things about you—which is enough to inspire some awkward and uncomfortable feelings.
However, there's one important thing to note here: You should never explicitly ask your customers for a positive review. Instead, the goal of this conversation is simply to ask them to share their own experience and opinions—without you dictating what exactly those are.
Of course, you don't want to stockpile negative reviews for your product. So, with that in mind, if you know a customer had a poor experience, they shouldn't be someone you approach for a review at all.
Exactly how you ask for a review can vary depending on a lot of factors, such as your specific product, your relationship with your customers, and the method of purchase (was it made in-person or online, for example).
Many businesses have implemented a follow-up email campaign—sent several days to a week after purchase—that asks customers to share their own review.
Here's a sample of what that email could look like (which can be automated using your email marketing tool):
Hey Julie,
Thanks for your recent purchase of our widget. We certainly hope you're enjoying it!
We really value feedback from our customers. So, if you have the time, we'd love if you'd leave us a quick review to share about your experience with our widget so far.
Here's a link to access the page where you can leave your own review:
[link to review page]
Thanks so much, Julie. And, as always, please reach out to our customer support team at any time if we can assist you with anything!
All the best,
The Widget Team
TIP: Don't want to be so forward as to reach out and explicitly ask a customer for a review?
Consider placing a few calls to action on your website where people can click over and leave their thoughts—without you needing to personally get in touch.
After all, more than 90% of visitors who read your headline will also read your call to action copy.
2. Make reviewing easy.
Reviews are far more important to you than they are to the customer that you're hoping will leave one.
Think about this: What do you get out of the exchange?
Increased brand recognition, positive testimonials, an improved reputation, and many other beneficial things.
But, what does your customer get out of taking the time to leave you a review? Honestly, not a lot—besides the knowledge that they're helping to inform other consumers.
We all have a notorious "what's in it for me?" attitude, which means that consumers aren't going to be willing to jump through hoops just to do you a favor and leave you a review.
For that reason, you need to make it as easy as possible for them to leave a review of your product.
As a matter of fact, they should be able to do it with almost the single click of a button. When you send an email or ask for a review, your customer should be able to click a link and immediately leave a review—no multiple pages, passwords, or lengthy account setups required.
Additionally, there are numerous platforms where people could review your product. But, in the interest of not overwhelming your customers, be selective and focus on only the sites that matter most to you.
People won't take the time to leave six reviews on varying sites and platforms. So, if you're most concerned with how to get Yelp badges, push your customers there—and nowhere else.
3. Appreciate, but don't incentivize.
As we mentioned, we all approach tasks or exchanges with a more selfish attitude.
For that reason, it's tempting for brands to incentivize reviews from their customers—meaning, they offer them something in exchange for their review. But, here's a lot of ethical (and even legal!) gray area around this tactic.
But, here's a lot of ethical (and even legal!) gray area around this tactic.
Many people tend to believe that it's only illegal to ask for a positive review. However, in reality, offering a reward in return for any sort of review can actually get you into some hot water.
This is undeniably frustrating because incentivizing can be an incredibly powerful tool for increasing your customer reviews.
But, to avoid any trouble, it's better if you flip your perspective and offer genuine appreciation for an action that's already been taken—rather than presenting a reward for an action you're hoping they'll do.
What does this mean? Well, expressing your gratitude can take shape in a number of different ways:
When you receive a great review, share it on social media. You'll spread the word about your positive review, while also giving that customer a friendly shoutout and some free promotion.

On a regular basis (such as once a month) roundup all of the people who have left you a review and randomly select one (or even a few of them!) to receive something special. That's not an incentive—it's just an expression of your gratitude.
There are plenty of other similar methods you could implement to appropriately thank people for taking the time to leave their thoughts.
The important thing to remember is that you absolutely shouldn't offer a customer a prize or reward in exchange for a review.
4. Respond to negative reviews.
Unfortunately, not every customer review you receive will be glowing and positive.
And, if you're like most people, there's one thing you're tempted to do at the first sight of those few choice words from an unhappy customer: delete that review.
However, while it might make you feel better to get those not-so-nice things off your page, deleting negative reviews really isn't the best strategy.
So, what is? It's simple: responding to them.
We know—the very idea of needing to swallow your pride and address the issue (rather than sweeping it under the rug) has your stomach doing backflips.
But, even so, responding to negative reviews can have some great benefits for your business.
First and foremost, it demonstrates to your customers that you're listening to them—even if you don't necessarily like what they have to say. Beyond that, if you take the information shared in that review to take action and improve or even make the situation right?
You have the opportunity to turn an unhappy person into a lifelong customer.
In addition to making a good impression with the one customer that left the review, you'll also impress other prospective customers. In fact, 26% of consumers say that it's important that a business responds to its reviews.
Think of it as another way to engage your customers. The more that they see that you actually value (and even utilize!) those comments, the more likely they are to actually leave some of their own.
5. Leverage your reviews.
This last tip won't necessarily help you get more reviews, but it will help you to maximize the ones that you already have.
When you do manage to get a number of customer reviews under your belt, what should you do with them?
Let them sit there on your Yelp account or Facebook page in the hopes that people look at them?
Your reviews provide awesome testimonials about your product and your business. So, it's far smarter to repurpose them in other ways.
Perhaps you want to create quote graphics to share on Instagram or another social media outlet. Or, maybe you'll post those testimonials on your website or occasionally share them in your newsletter.
There are tons of things you can do with customer reviews—aside from just letting them sit there.
So, brainstorm some innovative ways you could leverage those testimonials to your advantage, and you're sure to get a lot of life out of the reviews your customers leave you.
Over to You
Reviews are powerful. But, that doesn't mean that it's easy to get your customers to leave them.
Fortunately, there are some tactics that you can put into play to encourage your customers to share their thoughts and spread the word about your product, and ultimately get reviews for your business.
To recap, these tips and tactics include:
Explicitly asking for reviews.

Making it as easy as possible for customers to leave reviews.

Expressing gratitude, without incentivizing reviews.

Responding to negative reviews.
Additionally, you can get the most mileage out of your customer reviews by repurposing them in different ways and places. That way, you'll get the most impact out of those positive things your customers have to say about your product or service.
Now, get to it!
And in the meantime, track your progress with Toggl Track and get more productive.