Most SME and corporate businesses have some form of graduate recruitment strategy that brings young, skilled and enthusiastic talent into their business. But, since the COVID19 pandemic hit the business world, graduate recruitment has gotten harder on both sides of the fence.
If you're struggling to attract top-quality graduates to your business, this article is for you. We're going to dive deep into the state of the current graduate market, analyse the key challenges facing businesses right now before looking at ways you can improve your end-to-end graduate recruitment process.
Let's get started!
The State of Graduate Recruitment in 2021
It's not an exaggeration to say that the pandemic has severely hampered the graduate market. For graduates and businesses, uncertainty is at an all-time high, causing more graduates to stay in education and organizations to reduce their graduate scheme numbers.
The stats back this up too. In July 2020, the Social Mobility Foundation found that depending on the industry, there were between 12-40% fewer graduate roles available, with those looking for internships facing an even greater cut of around 50%.
While this reduction in available roles may not be the case for your business, it's crucial to understand what this means from the broader graduate perspective. With fewer and fewer roles and greater and greater competition, graduates are far more inclined to stay in education to invest in themselves while the hard times pass. We only have to look back to events such as the 2008/2009 economic recession to confirm this trend.
So, with fewer graduates on the market, businesses have to work even harder to attract the top talent, not only persuading them that their business is the place to be but that coming into the world of work is better than the alternatives.
The Key Challenges in Graduate Recruitment
It's a challenging world out there in the graduate market, but let's dive deeper into the specific challenges businesses face to understand how you can overcome them.
The Sourcing Process
If you think back to a pre-pandemic world, the way businesses identified and networked with the best graduate talent was very much face-to-face. University roadshows, graduate events and careers fairs were commonplace, with businesses vying to get their 5 minutes in front of that summer's cohort of keen young professionals.
Naturally, the pandemic put an immediate halt to that, with the 'new normal' meaning that, even now, events are restricted to small numbers and almost certainly played out at a social distance.
With work-seeking graduates decreasing, it's more important than ever to effectively identify and engage with the best talent that's on the market. Like many things in 2021, this will now be done online with this generation of graduates living and breathing social media, digital technology and instant access to information.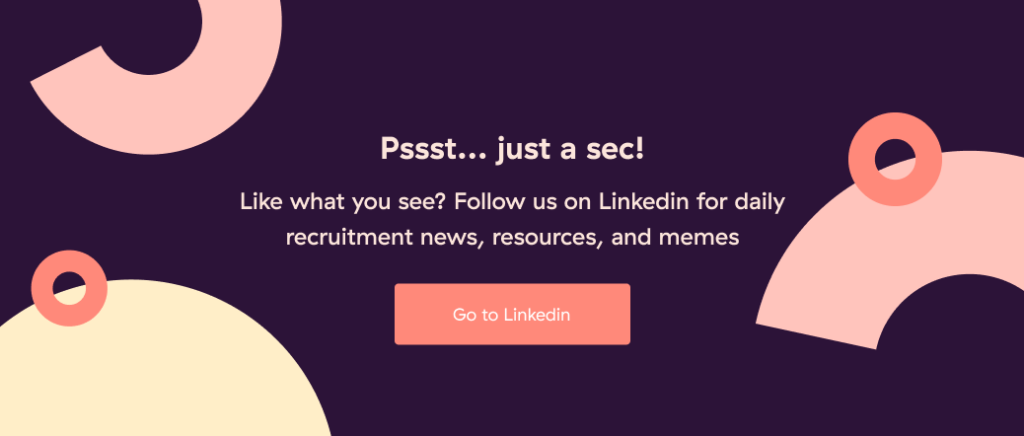 The Screening Process
Much like the sourcing process, the graduate screening process was also played out in the physical space. Assessment centres and 1-2-1 interviews were the primary way to assess candidate skills, attitudes, values, and commitment to joining the world of work.
For organizations, graduate recruitment means taking a punt to give someone their first job. There's no track record and no list of past achievements to balance out the risk. The screening process also allowed graduates to peek behind the curtain and help set their expectations of what was expected of them outside of education.
With face-to-face time at a premium, businesses need to get good at testing skills upfront. Online pre-employment tests are on the rise, allowing companies to do away with meaningless graduate resumes and begin testing real-life aptitude straight away.
This means in-person interviews can focus on what really matters for graduates and recruiters alike. It's a chance to understand how both parties fit together on a personal level to determine whether a graduate is the right fit and whether the business provides the right environment for the graduate to grow.
Retaining Great Graduates
Even before COVID, graduate retention was a real problem for many companies. With nearly a quarter of graduates dropping out within the first year, it's never been more critical for businesses to focus on their retention.
But why do graduates leave in the first place? Well, it often comes down to two reasons. Either they don't feel their values match that of their new employer, or the job they were sold isn't the job they got. Either way, it seems to boil down to a cultural fit between graduate and employer. Granted, it can be a difficult match to get right, especially in a remote setting. Luckily, we've written a whole guide on how to successfully hire for cultural fit.
With many businesses working remotely, making employees feel 'part of it' has never been a more significant challenge. Those that want to maximize their graduate retention must focus on creating the best remote culture they can while ensuring the human side of working life matches the fulfilment of the role.
5 Ways to Improve Your End-to-End Graduate Recruitment Strategy
Despite the challenges currently facing the graduate recruitment market, there are ways to stay ahead of the competition. Here are our top 5 ways to improve your end-to-end recruitment strategy, from sourcing right through to retention.
#1 – A Long Term Digital Approach
If you compare today to 20 years ago, the recruitment landscape is very different. With the rise of digital technology and social media, brands are leveraging their digital platforms to engage with future hires before they've even got positions to fill.
Graduate recruitment is tailor-made for a long term talent acquisition mindset. The graduate generation is the most engaged with digital technology in history. In truth, they aren't just normal users of the internet, they've actually grown up on it – digital is all they've ever known.
With the pandemic reducing the opportunity to get face-to-face, you need to be investing in a robust digital recruitment strategy that focuses on showing off your brand, its values and the standout factors that make you a great company to work for.
It's worth remembering that graduates aren't likely to be on standard professional platforms like LinkedIn, so you need to target the non-professional platforms such as Facebook, Instagram, TikTok & Snapchat.
We've recently written an article all about digital hiring if you'd like further ideas on boosting your recruiting power online.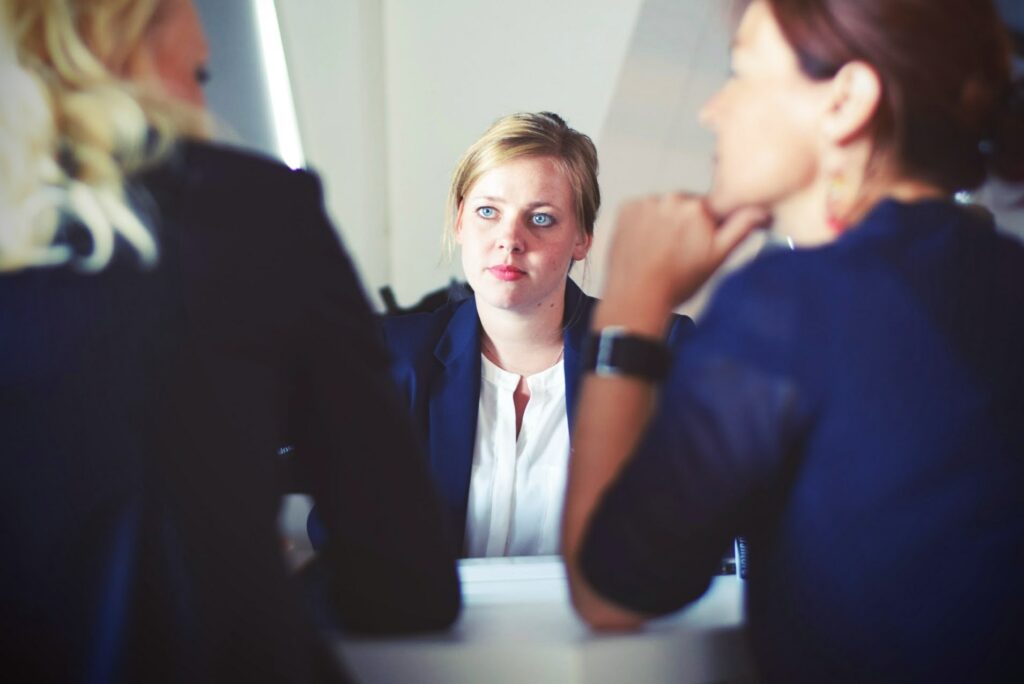 #2 – Virtual Engagement Events
Working with universities and colleges to create engaging and valuable virtual events is vital within the graduate space.
This works two ways. Most universities already have virtual event calendars to replace the traditional careers fairs, so make sure to get involved. And when you do get involved, make sure you do it well.
That means investing in the little things like good camera/sound equipment, company branding and virtual presenting training. In the same way you'll have previously invested in an event booth and fancy promotional materials, you only have one opportunity to make an impression, so invest well in your virtual setup.
Ultimately you'll also want to take this one step further and start running your own virtual events for graduates. Running webinars or conferences on exciting topics can help position you as the company of choice in your local area or industry niche. Most universities or colleges will be receptive to this, too, as it gives students an insight into 'real world' learning they won't get as part of the standard syllabus.
#3 – Future-Proof Graduate Expectations
After you've engaged graduates, you're going to need them to apply formally. One of the critical reasons graduates leave their roles early is because the job does match expectations.
With that in mind, the graduate job specs you sent out in 2019 simply won't cut it anymore. You need to ensure they are up to date and detail exactly how you'll operate in a post-covid world. Focus on updating:
The skills graduates will need when working remotely
The expectations for the number of days in the office vs from home
How your graduate networking will change
The expected progression route from a graduate role
Realistic expectations/opportunities for travel
Realistic expectations/opportunities for social and charity events
Ultimately, you want to get the right graduates applying for your roles. Being honest and transparent about the new normal will save uncomfortable discussion down the line.
#4 – Start Screening Smarter
Resumes are dead. While this applies across recruitment, it's perhaps most relevant for the graduate market where career history is minimal.
With the pandemic removing the opportunity to run assessment centres or as many face-to-face interviews, businesses need to find smarter ways to assess candidates on their skills. Luckily, there's a solution.
Of course, we're biased, but the evidence is there for all to see that skills testing is the way forward. It's quick and easy to create bespoke tests for your graduate candidates, covering everything from technical coding assessments to soft skills in leadership and management.
Screening smarter with skills tests allows you to use the limited face-to-face interview time to focus on the other aspects of a hire. Given graduate recruiting is all about investing in a person's growth, you can focus this time on understanding who the candidate is, their motivations, career goals and values. And ultimately, for a graduate hire, that's what counts most!
Like the idea of skills tests? Check out how we do it at Toggl Hire.
#5 – Develop a Strong Remote Culture
In truth, this last strategy improvement won't just help your graduate recruitment but your broader recruitment efforts across the board. In a world where remote working is here to stay, the great culture you once fostered in the office needs to extend to the remote environment.
This all starts with your ways of working. You need to ensure employees feel as engaged and enthusiastic in their work as they did in the office. That means creating an environment where people can still collaborate freely while feeling empowered to make decisions from home.
It then extends to the team dynamics. There are no excuses not to run team building, networking or mentorship events when working remotely, with literally hundreds of tools on the market designed to bring people together.
And lastly, line managers need to actively plan and manage the support they give their teams. The opportunity for chats at the coffee machine don't exist in remote work, so regular check-ins and catch-ups need to be scheduled. This doesn't mean they need to be formal, but they do need to be planned to ensure graduates get all the support they need when entering the world of work.
Summary
In 2023, the graduate market was never more tightly squeezed. The pandemic has led to uncertainty on both sides, with businesses reducing their vacancy numbers and many graduates opting to stay within education.
With the move to remote and online working, the way recruiters source, screen, and retain graduates must change to align with the new normal.
But whilst graduate recruitment is challenging, it's not impossible to still be successful. By making small changes to the way you connect with graduates online, screen their applications using skills tests, and the way you create an inclusive remote culture, hiring great graduates is still a great way to bring young and enthusiastic talent into your business.

James Elliott is a Strategy Manager and Writer from London, UK. When not working on the day job, James writes on a variety of business and project management topics with a focus on content that enables readers to take action and improve their ways of working. You can check out James' work on his website or by connecting on LinkedIn.