As an actor, rapper, professional wrestler, and television host, John Cena is a busy guy with a schedule that likely keeps him on his toes from day to day. With such an intensive workload, it is essential to maintain productive habits and routines.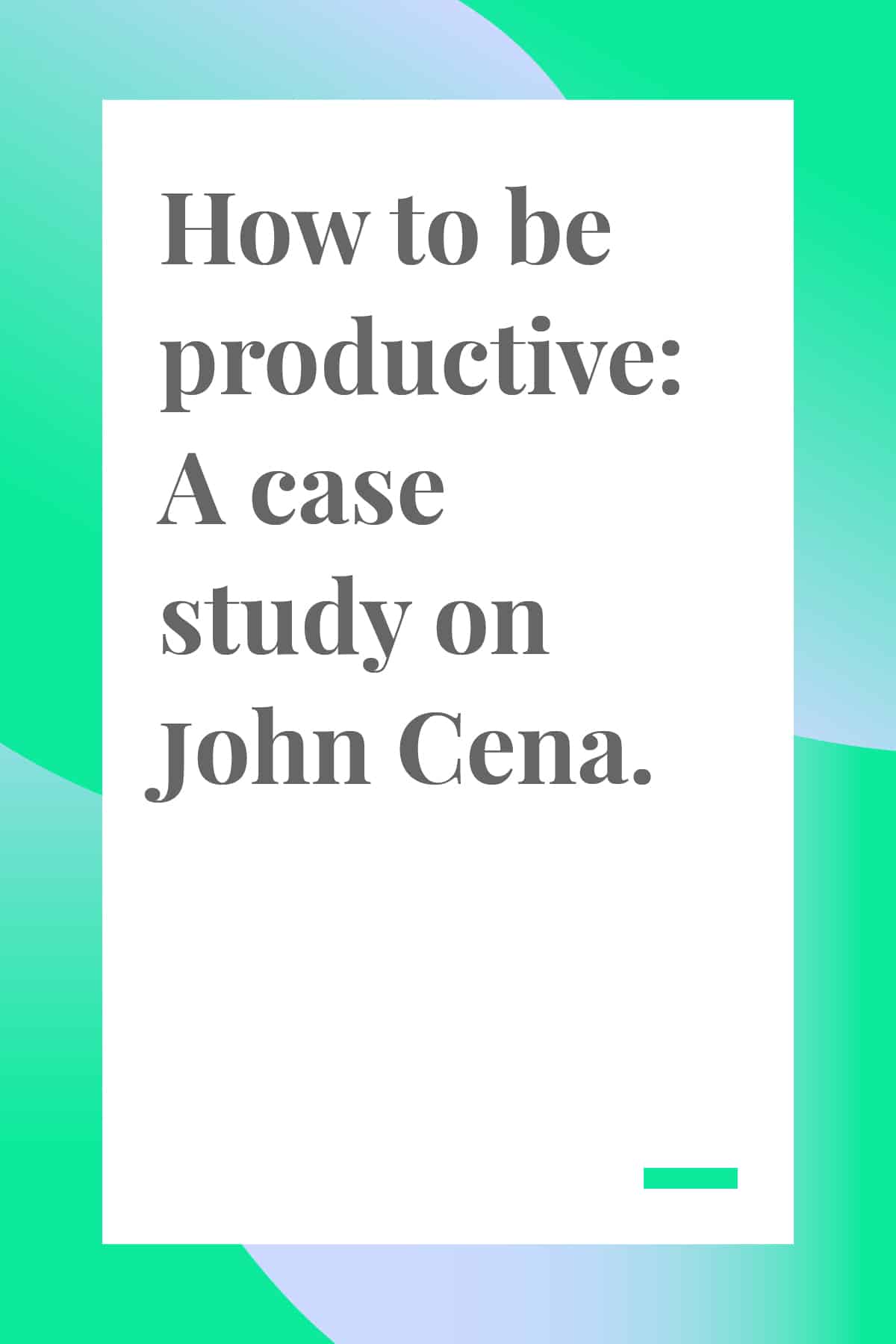 From waking up to working out and still having time to call his mom, John has made an exerted effort to keep his daily regimen simple and schedule based. In an interview with Vanity Fair, he goes step-by-step through his average day while using the Toggl Plan app's calendar and checklist features to help him stay organized and on task.
Here's an overview of a day in the life of John Cena or scroll down to read our key takeaways on how to be productive.
Avoid Hitting Snooze
John believes the snooze button is the "worst device ever invented." While he doesn't have a specific time he wakes up each day, he does actively decide to wake up between 6am and 7am the majority of the time. Even this varying consistency allows you to plan on how to be more productive for the rest of your day.
Don't Check Your Phone First Thing
To allow himself time to wake up his mind and body, John never checks his phone first thing in the morning. Instead, he takes a shower and goes through his basic hygiene routine prior to checking his messages and emails. Avoiding your phone and email for the first part of the morning is a common practice among successful people.
Keep Life Simple
When planning his breakfast each day, John keeps things simple by only leaving himself two choices: a protein shake or an omelet. He is dressed by the time he prepares his breakfast and, depending on his schedule, wears either a suit or his usual t-shirt, hat, and jeans shorts combo. Making these choices more simple for you on a daily basis prevents stress and allows you to focus your attention on more important matters.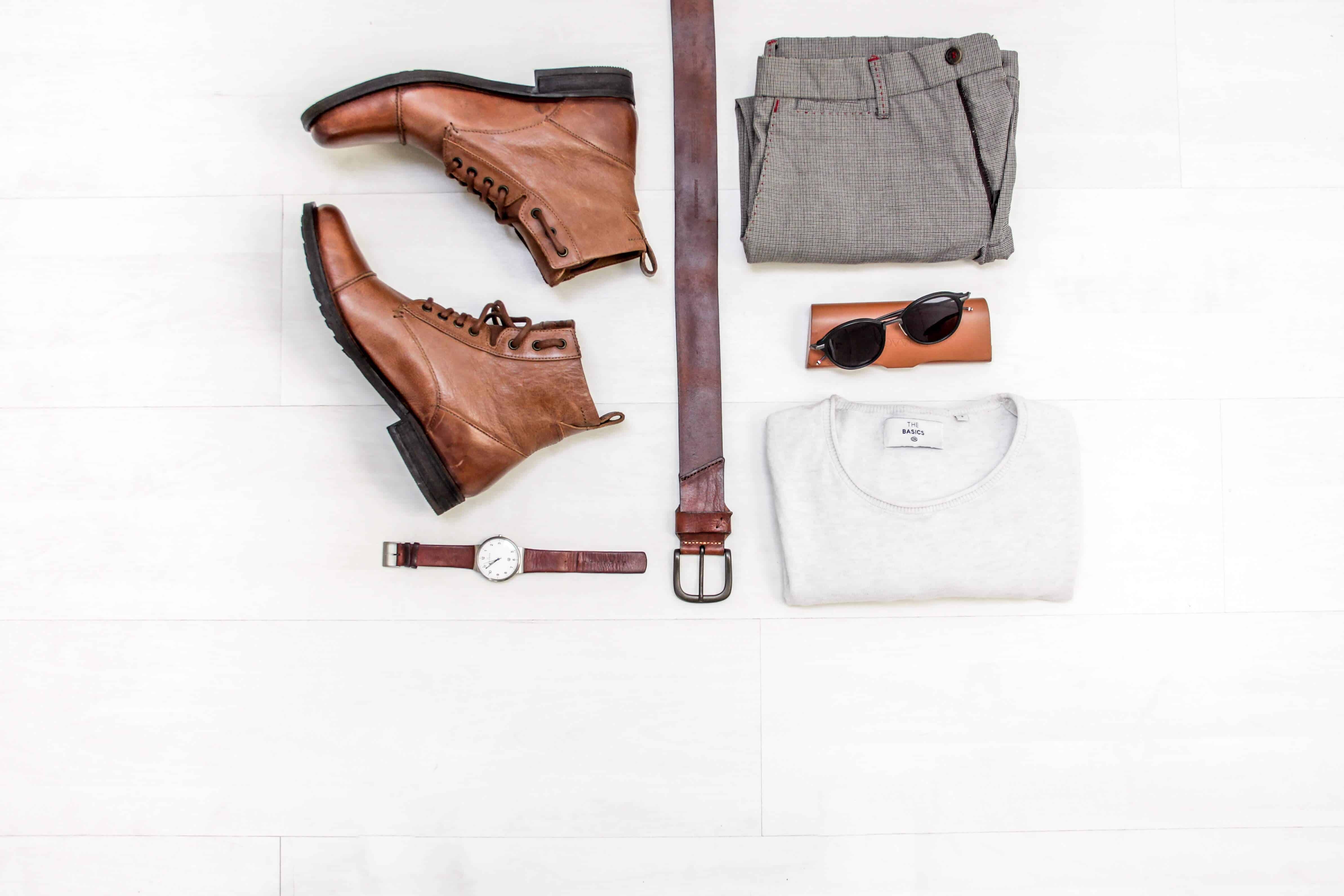 Don't Watch TV in the Morning (If at All)
People often start their day by turning on the local news to catch up on recent events or top stories. John prefers to leave the tv off in the morning and says that he watches very little television at all. There is always time later in the day to take a look at your phone for a quick update on what's happening in the world.
Review Daily Goals During Breakfast
Instead of watching television, take some time to review your goals for the day. Like John, take this time to prepare for meetings or other business you need to accomplish. This time is a perfect way to ensure you don't forget things and can be ready for what is ahead.
Exercise Early in the Day
We all know that John Cena became famous as a professional wrestler in the WWE, making it essential for him to be in peak physical condition. While we all may not have the same availability as he does, exercising earlier in the day can have the benefits of energy and added focus for the remaining activities on your schedule. Your metabolism will also receive a boost for the remainder of the day, making it easier to burn calories.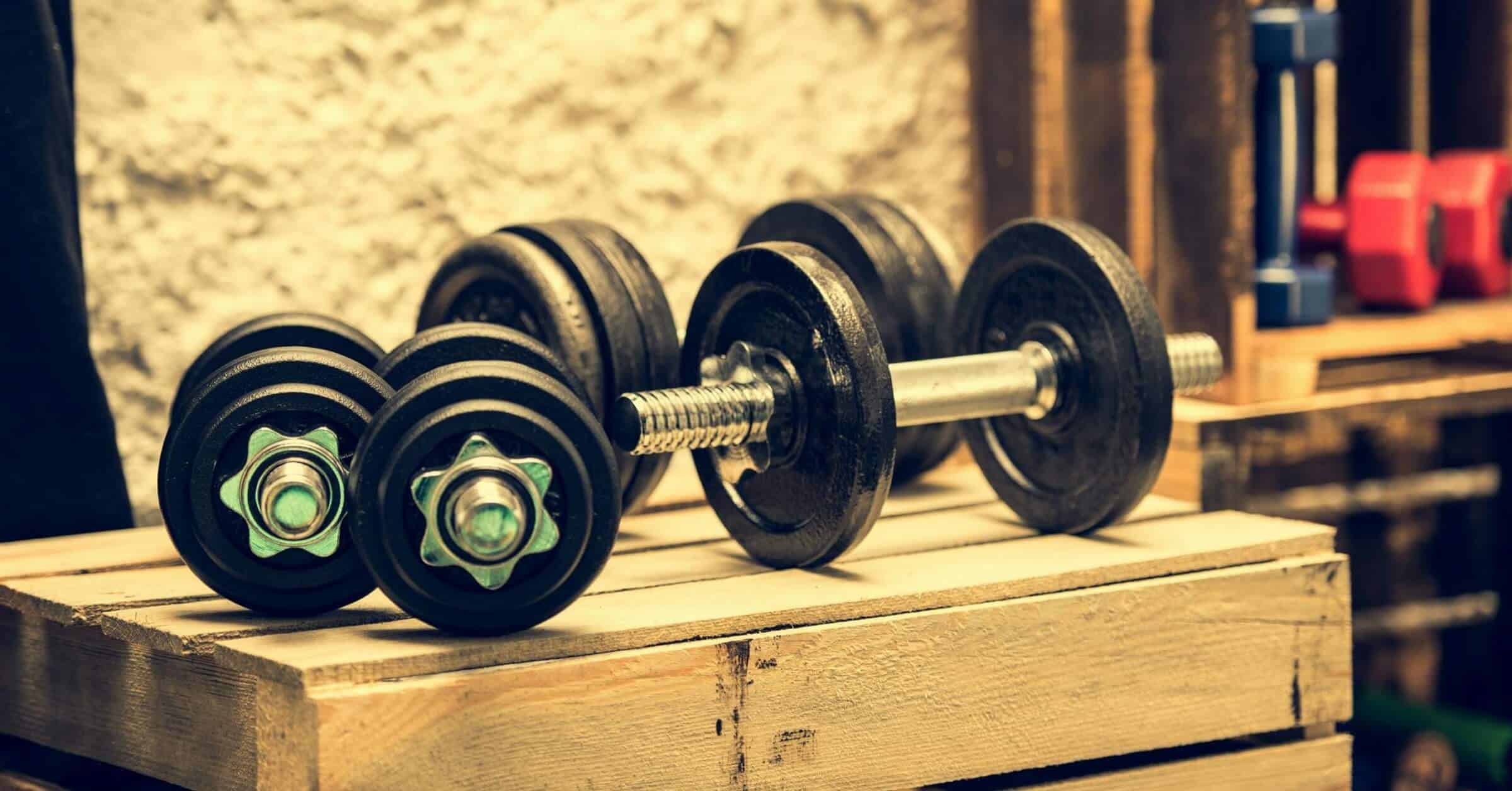 Listen to Quality Radio When Traveling to Work
As soon as you get in your car, do you instantly turn on your favorite playlist? While he could easily enjoy some tunes during his commute, John prefers to listen to National Public Radio (NPR) to hear about news and allow him to think. He feels they offer the necessary details about the stories, but allow him the ability to come to his own conclusions.
Leisure Time is Learning Time
The easiest thing to do during free time is to kick back and watch some television or play video games. John Cena recommends keeping your mind going with something like learning a second language or a new instrument, like the piano. There are numerous options to fill this free time that can be more productive and help you grow.
Minimize Time-Wasting Activities
John considers random phone calls a waste of time as those unplanned conversations can often get away from you. Before he answers any calls, he thinks about the reason why they may be calling and whether it's worth his time at that point.
We all get phone calls that we can cut back on to be more productive. Using technology, such as skills-based routing, you can ensure that phone inquiries reach the right people.
Call Your Mom
While this is a literal part of John Cena's average day, it can be seen as a metaphor for the rest of us. You can certainly call your parents whenever you'd like, but also think about other family members or friends with whom you would like to stay in touch. Build relationships and network with those who will have a beneficial impact on the productivity of your day.
Get Enough Sleep
Although John doesn't have an exact time he goes to bed at night, he makes sure to keep track of how many hours of sleep he is getting. If he notices that he is falling behind, he likes to "play the catch-up game" to ensure he's reaching the proper amount of hours over the course of a week. Everyone has different sleep needs, but on average most experts recommend getting between 7 – 9 hours of sleep each night.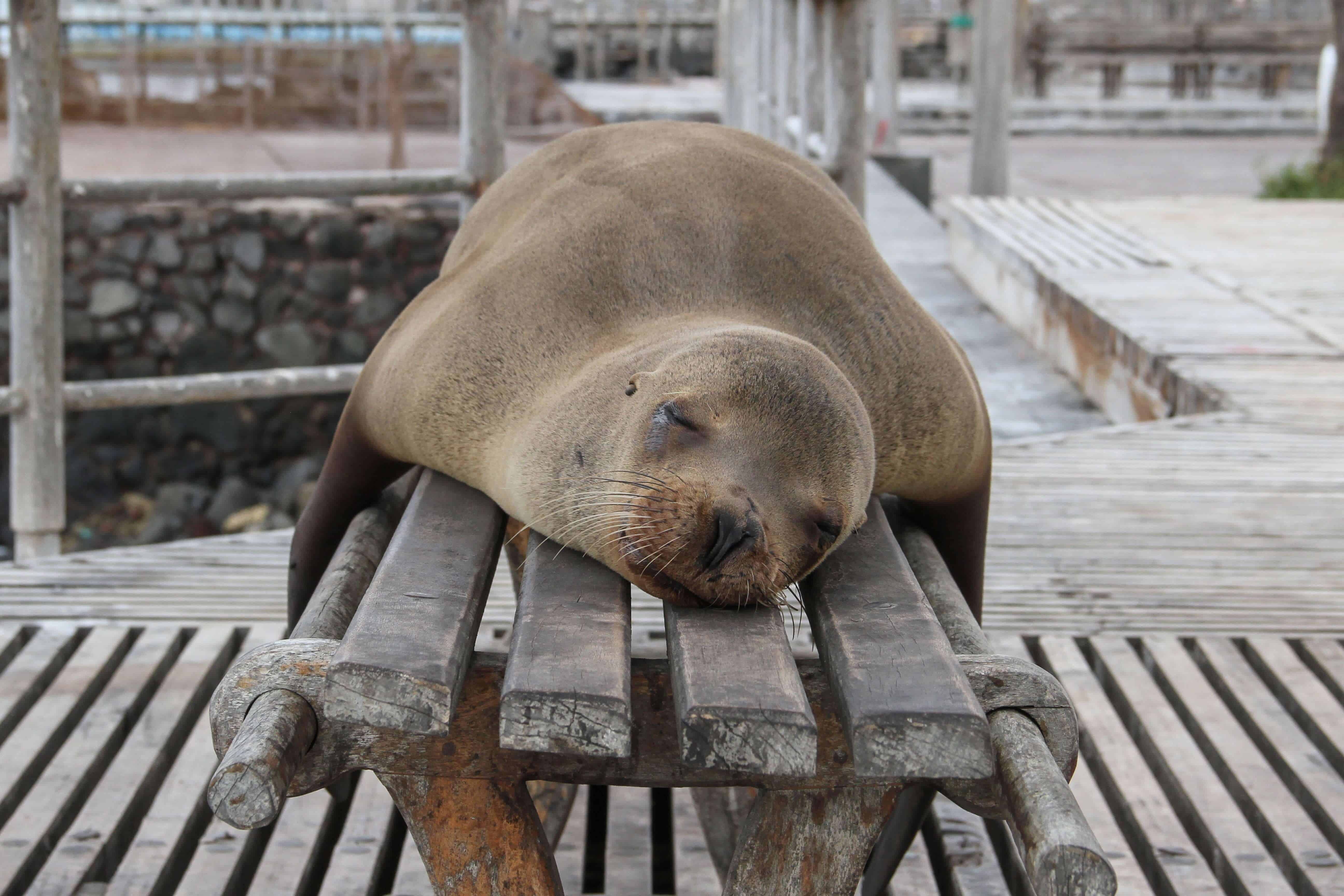 Be More Productive with Toggl Plan
This video of John Cena is a great example of someone who has learned how to be more productive by using the tools at his disposal to make life easier. He uses Google Maps to ensure he knows where he is going if it's an unfamiliar location and Toggl Plan to help him keep track of his schedule and to do list.
Give some of these recommendations a try to see if they can help you be more productive. And check out the Toggl Plan blog to learn about more key features their software offers.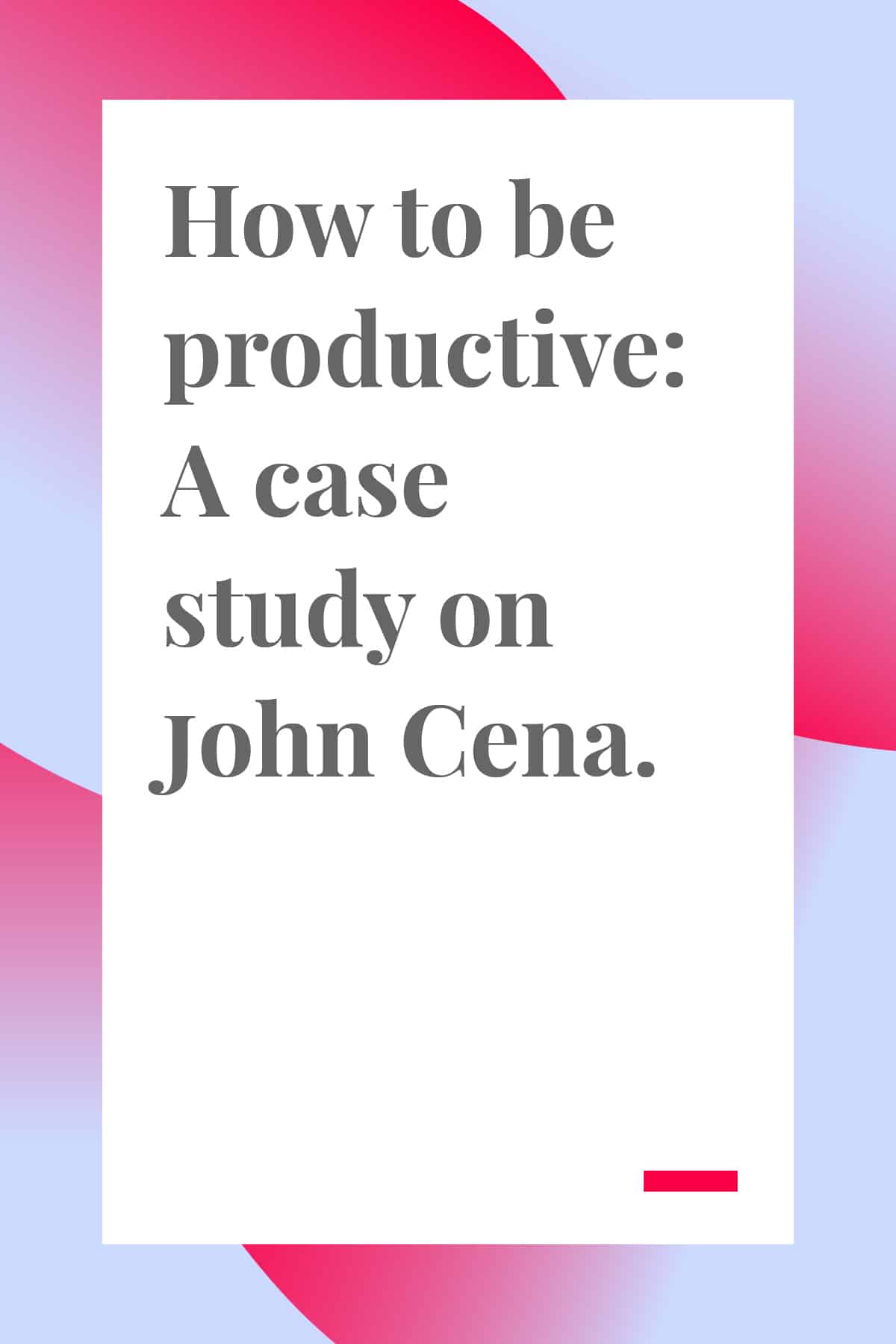 Logan Derrick is a full-time business writer and content marketing strategist. For years, he has worked closely with several project management professionals, learning from them and increasing his own knowledge of the industry. Having held multiple management positions in fields ranging from customer service to marketing, Logan has found a passion for helping others learn about project management, marketing, and the powerful tools available to professionals today.