As an HR manager, you've probably felt overwhelmed by the variety of tasks and assignments that need to get done, often simultaneously. You have to hold interviews, submit endless paperwork, schedule meetings and always serve as a resource for others. When your company is hiring, there are multiple stages within the preboarding, onboarding and even off-boarding processes just waiting for you to dive into.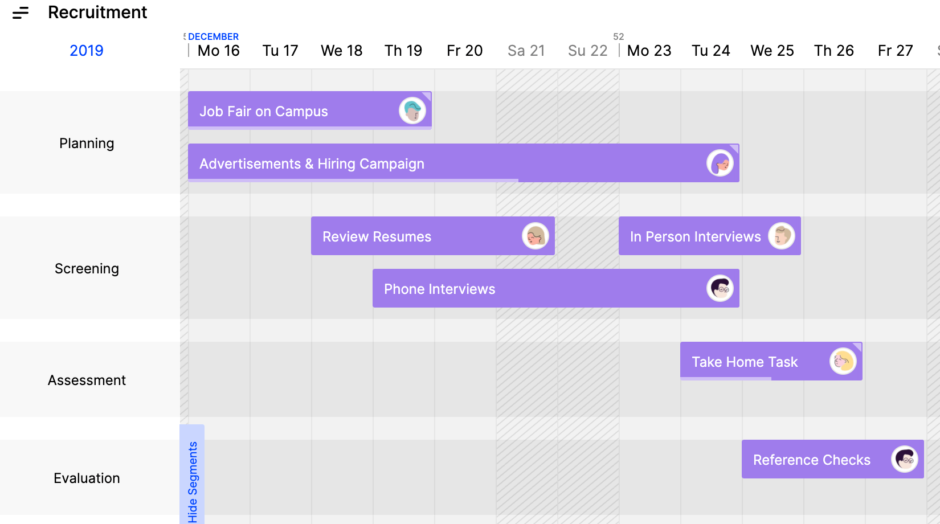 Ultimately, you feel the pressure to be fully organized, on time and supportive of your fellow employees all at once. This can easily become draining! You're trying your best to be the ultimate people-person but the constant duties, paperwork and forms keep piling up and you're always running out of time.
These experiences are common for any human resource manager but your job shouldn't be so exhausting. Instead, you should be able to feel prepared for any assignment and coordinated with others on your team. Most importantly, you should never feel so stressed out!
Break Down Your HR Duties and Create a Timeline
Breaking down all HR tasks and laying them out in a timeline format is a lifesaver for any HR manager. You know not only when each duty needs to happen, but also precisely how and by whom. This decreases the potential for any confusion and allows you to truly customize your planning to fit your team's schedules.
Additionally, instead of using multiple tools for communicating what needs to get done, who will complete each task, when the job needs to be completed and how it should be fulfilled, you can use one single tool for all your HR planning. This not only reduces the need to cross-coordinate multiple tools and apps, but also ensures cohesion and smooth planning for any HR manager.
How to Use Toggl Plan as an HR Tool
With Toggl Plan, you can easily take any HR task and visibly display it on your Toggl Plan timeline. There are endless benefits to using a shared timeline as your go-to HR tool:
Checklists: Once you've added a task to the timeline, you can break it down further and create a checklist within the task. This allows you to fully customize the job at hand to fit your company's needs and record all necessary steps to get the job done. Plus, you can add notes and attach files to customize even further.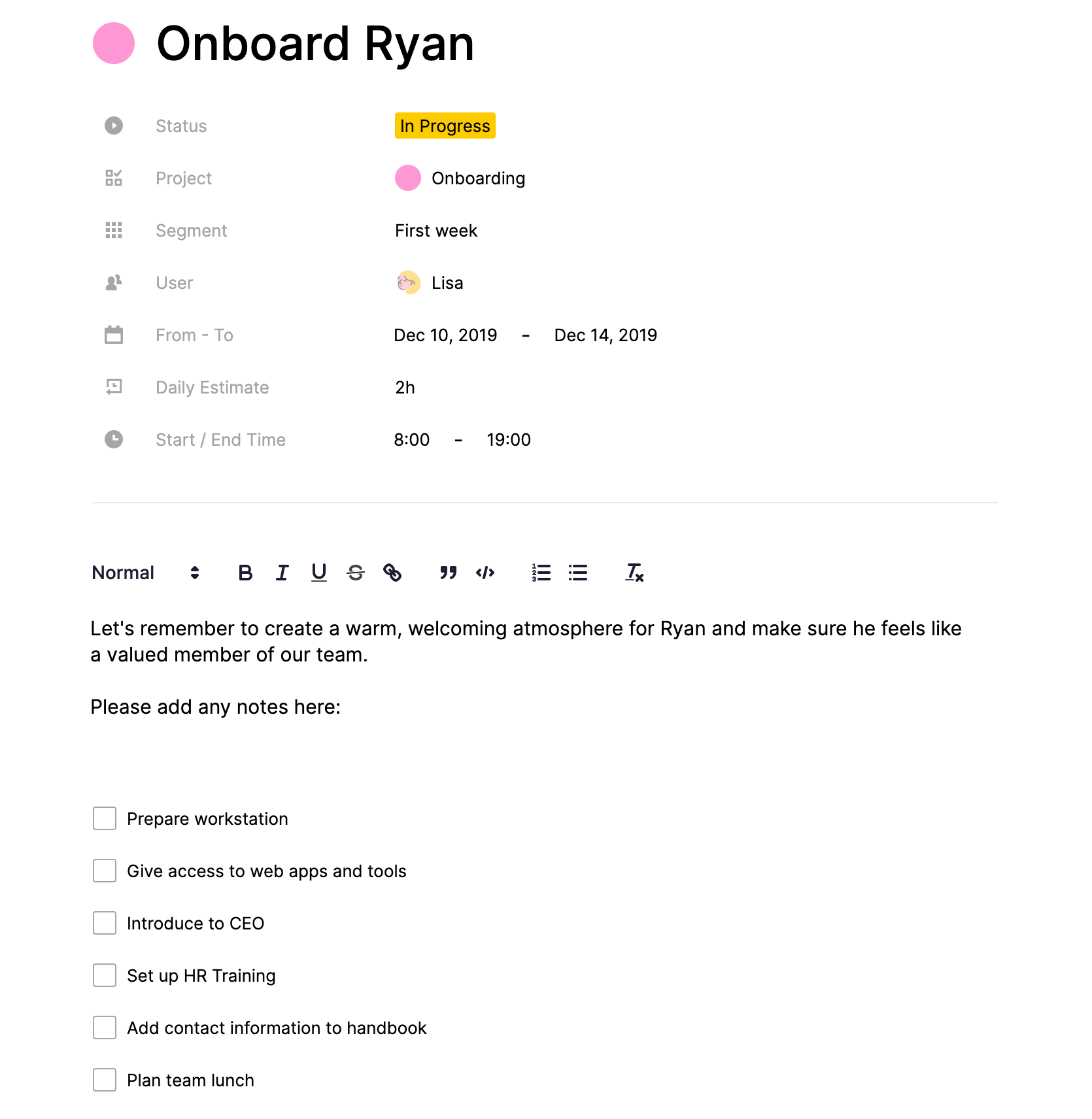 Progress Monitoring: As you complete each item on your checklist, you will be able to monitor your progress at a glance. The colored bar at the bottom of each task will grow as you check more items off your list, so you always know how far along you are.

Shareable Plans: Others on your team can easily see exactly what is happening in the company and when. Toggl Plan is an easily shareable timeline, which means you can create project schedules for every HR duty, from recruitment to company training sessions, and share the timeline with anyone you wish. This also decreases the amount of communication required with others on your team because all upcoming plans are clearly defined on the timeline.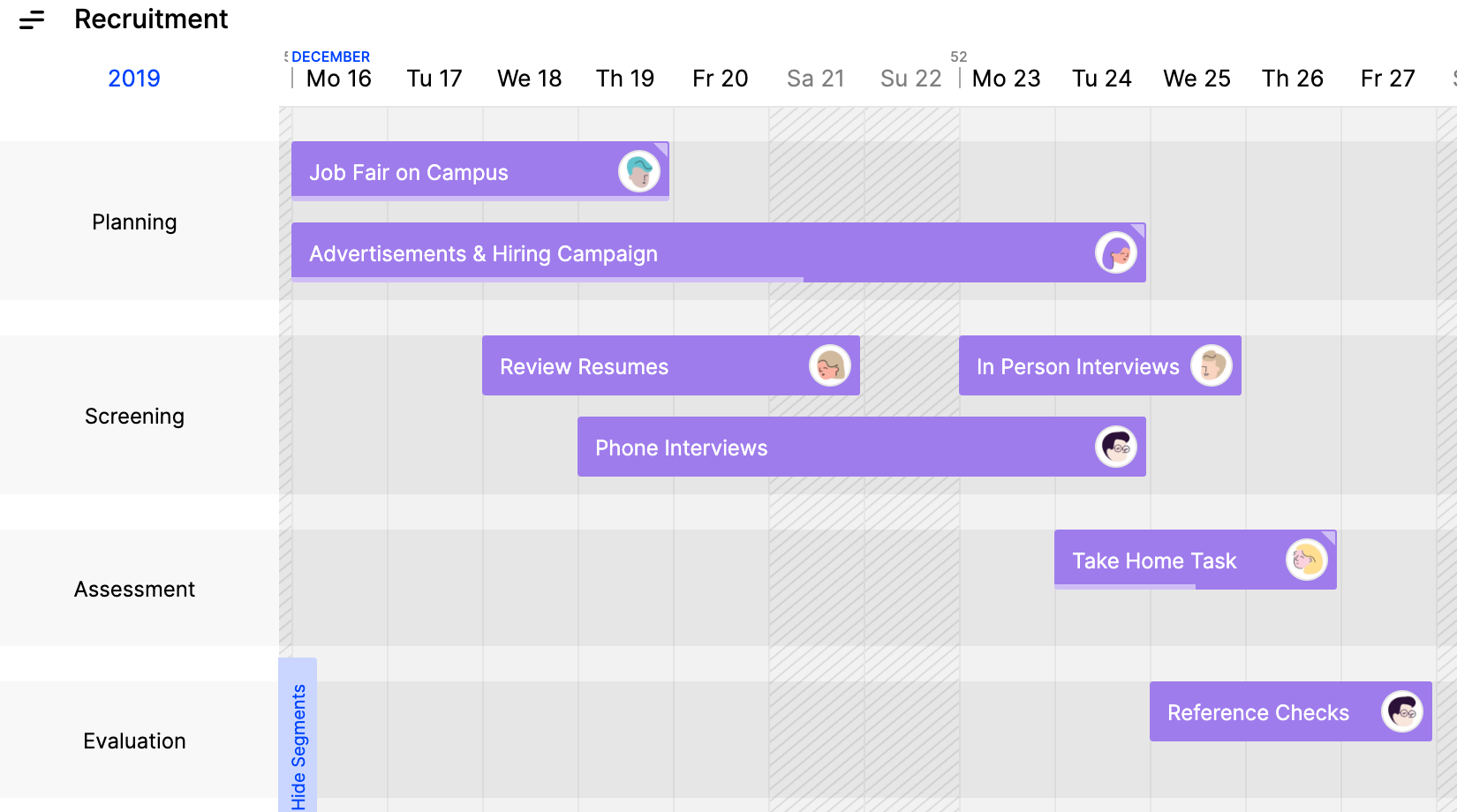 Clear Deadlines: You can set clear, visible deadlines to ensure no form gets left unfiled. Toggl Plan's milestone feature allows you to add a clear deadline directly on the calendar so you can plan accordingly and never miss a target date.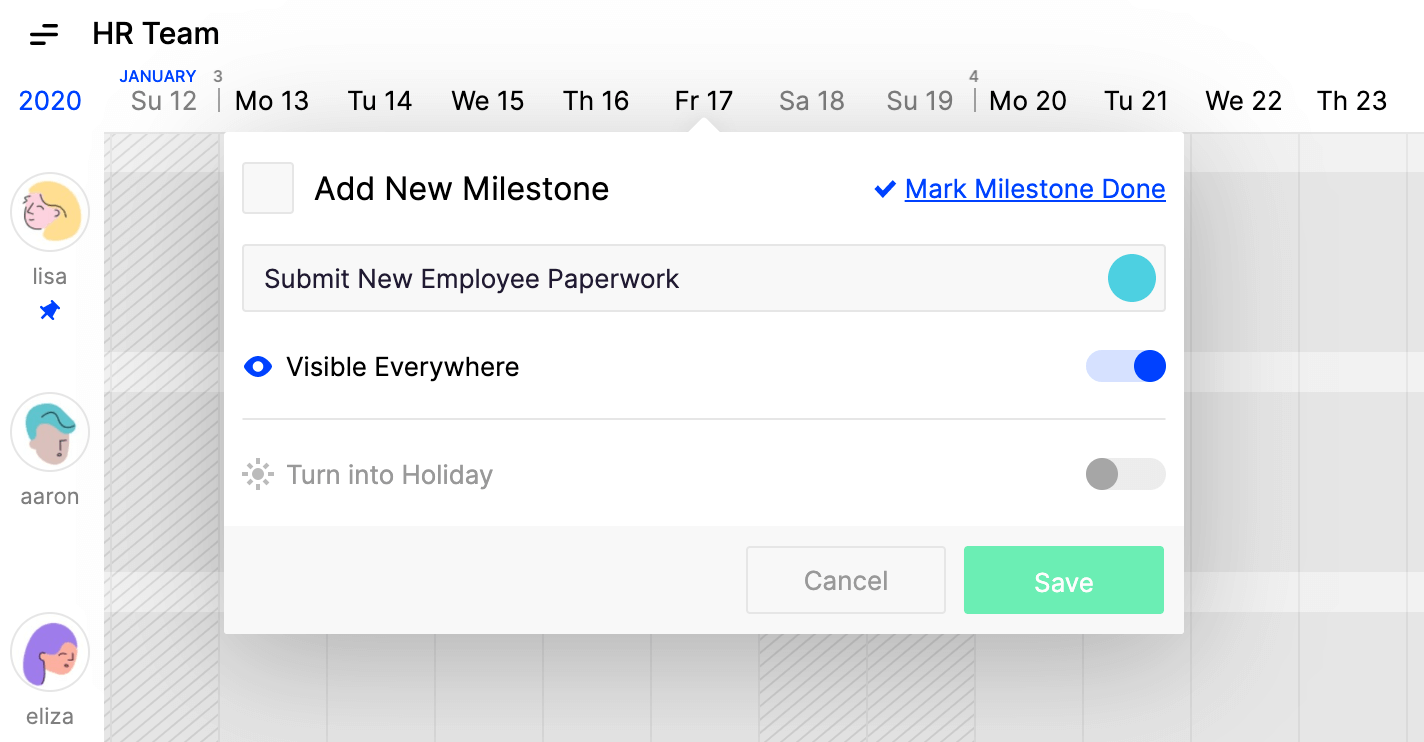 Delegate and Assign Tasks: With Toggl Plan, you can assign different tasks to different people on your team. If you notice someone on your team has too much on their plate, simply assign the task to someone else. This ensures the workload stays fair and consistent amongst all your employees because you can quickly see what each person is working on.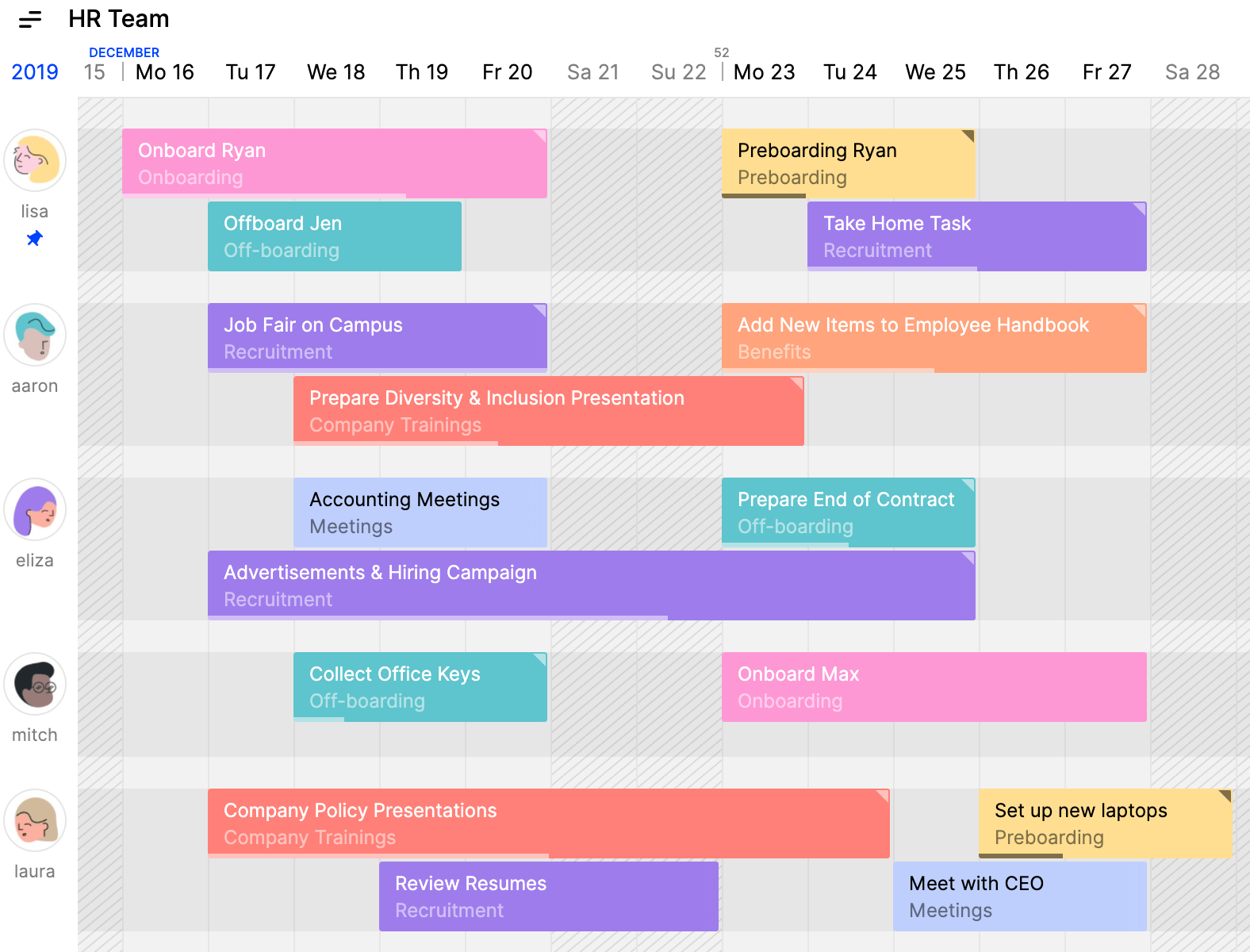 Unlimited Flexibility: If someone on your team gets sick, or a new hire needs to push their start date, or perhaps you need a little more time to get all those forms signed by your boss, no problem! You can simply click on the task and drag it further on the timeline to suit your schedule. No more resending out calendar invites or erasing dates on the whiteboard to edit your planning. Simply click and drag in seconds to rearrange your timeline to reflect your current HR duty schedule.
Conclusion
Using a Toggl Plan timeline to keep all your HR duties organized will reduce your stress-level while keeping your team focused and on the same page. It's easy to adjust your planning no matter what happens. Plus, you'll instantly know what everyone on your team is working on and never miss a deadline again. Hasta la vista, stress!
To learn about other features of Toggl Plan, check out this video.
PS. The video is long, but it has timestamps!