Program management and project management are often thought to be the same thing, but they have a range of differences separating them.
A program is a set of several projects, making program management a much broader term. Multiple tools and resources are used in program management, along with close monitoring of the teams and project managers working on the tasks at hand.
The main objective of program management is to finalize each and every project involved. It is a long-term process that is carried out with the assistance of an effective programming management tool.
Project management on the other hand, is a task limited to a single scope of work. It generally highlights one project, with just one team working on it. Project management deals with various aspects of the individual scope, such as schedule, budget, and working with sponsors. It is the responsibility of the project manager to monitor progress and lead the project team to completing all tasks.
Although we talk a lot about project management, this article touches on what to look for when pick an effective programming management tool.
There are several options out there that can be used to assist a program manager in accomplishing their tasks. But these are a few key things to look for before deciding which one to use.
Gantt Chart
Time management is essential to successful program management. To keep track of schedules and organize tasks accordingly, it is essential to create a visual timeline. Gantt charts make this possible by organizing all tasks in a way that is easy to understand.
Program managers can now use a variety of online Gantt charts, which are more convenient and easier to manage than a hand-drawn chart. To make changes, the program manager can simply drag and drop the new additions in the task. Some of these online Gantt chart tools also have the advantage of customization by using color codes. Once the Gantt chart is integrated with your systems, you'll be able to track performance and boost your team's productivity.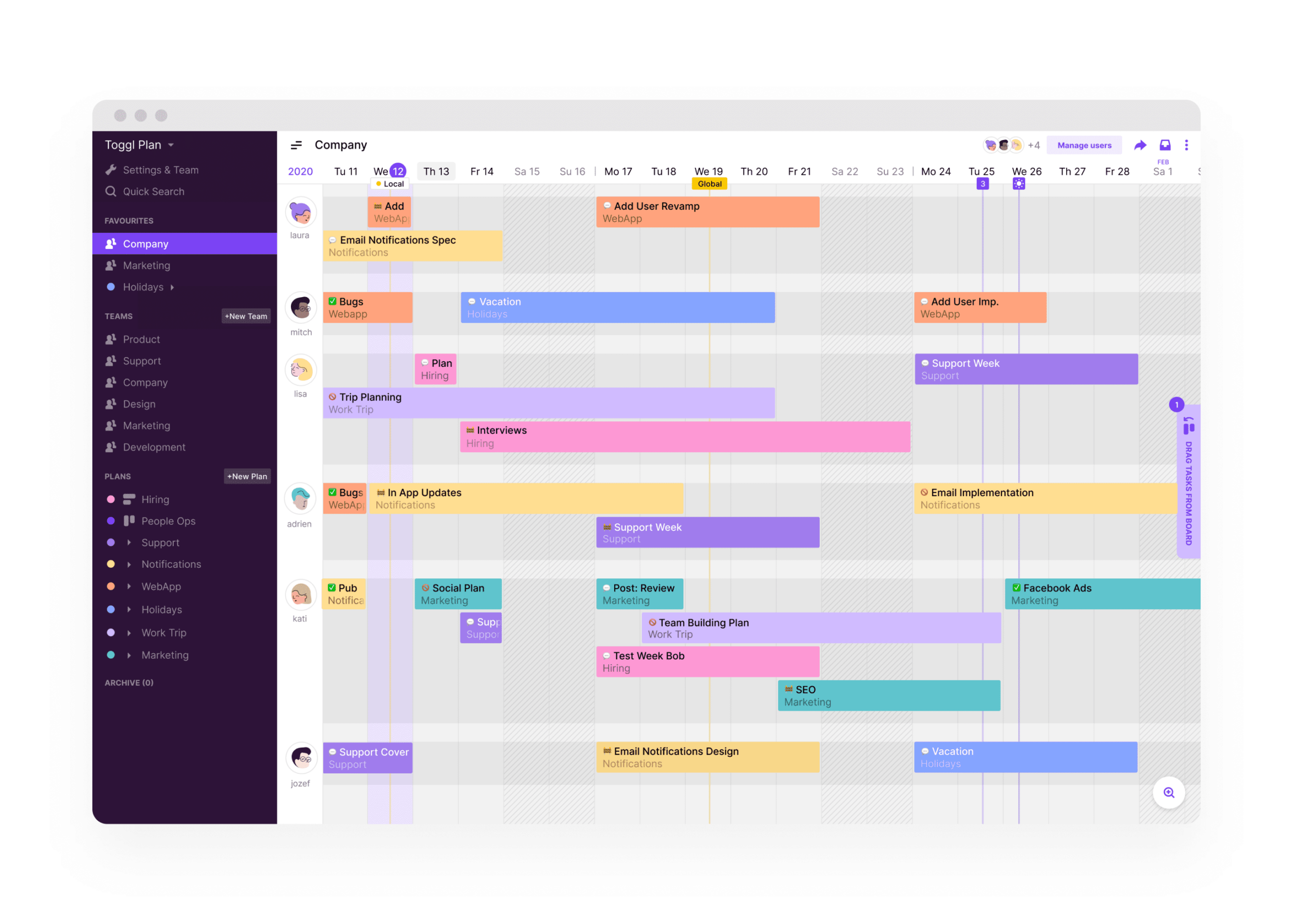 Cloud-based Software
It is vital to a project's success that the manager keeps track of their team members. Everything the team is working on and their current progress must be readily available. To keep track of the activities, portfolios, and performance of your group on a programming management tool, you'll want one with cloud-based software.
When this information is on the cloud, accessibility is as simple as logging in to your online profile. Whether your team is in-house or work remotely, you can monitor their work, add new tasks, and coordinate their efforts. You'll be able to see these details on everything from your work computer to your smartphone and laptop at home.
Task Management
As you start the project, it becomes essential for every team member to always be aware of their current responsibilities. There is a long list of task management software available to choose from, but you'll want one that can sort tasks by group or project, while also providing communication features. A good program will also provide notifications as these changes are made.
Clear Milestones
It's not possible to be successful if work isn't getting completed on time. While goals are important, clear and definitive milestones should be set to keep everyone aware of what they're currently working to achieve. As these marks are reached, it is easier to review growth and make progress.
Set milestones with specific details and deadlines, such as reaching funding amounts, signing vendor contracts, or completing KPIs.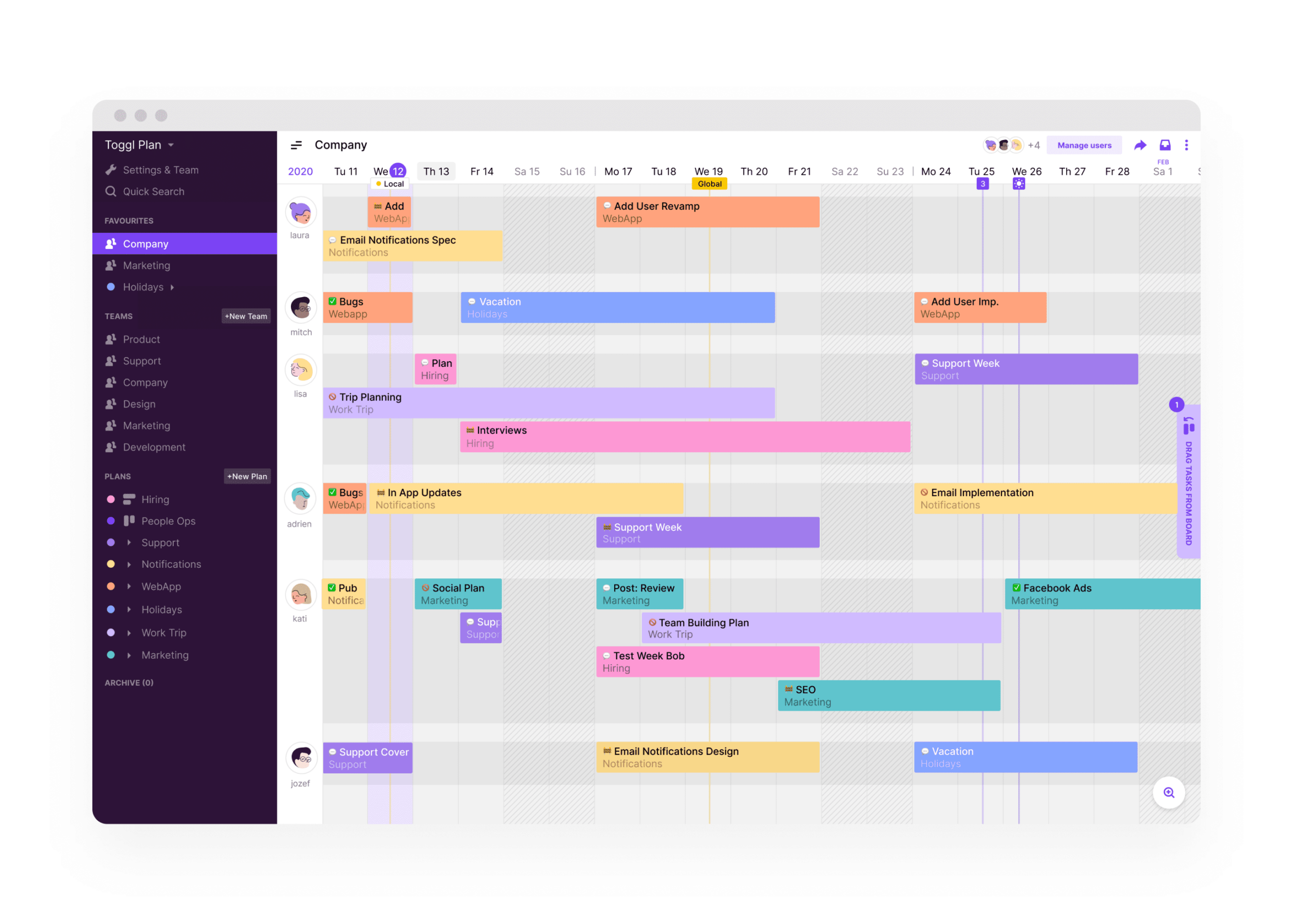 Dashboard
Program managers are almost always dealing with multiple projects at once. It's important you are able to be kept up-to-date on each of them at all times. It can be hectic and confusing to try and monitor everything on your own, making a user-friendly dashboard a vital feature of your programming management tool.
You'll be able to switch seamlessly from project to project to check on details and ensure everyone on the team is completing their tasks as required.
Big Picture View
It's essential to find a programming management tool that offers a big picture view. When you're monitoring and managing several projects at once, you'll need to be able to zoom out and make sure your quarterly and even annual schedule works for your team.
Without the ability to zoom out to the 3-month or annual view, you're more likely to waste time and resources. Poor scheduling is easy to avoid when you have a big picture view.

A Programming Management Tool with These Features
The basic purpose behind a programming management tool is to manage the process in an effective and systematic manner. Using the right tools will make it much easier to perform the tasks by saving time, energy, and resources.
It can be difficult to find a programming management tool that includes all of these features. But luckily, Toggl Plan is here with every piece of the puzzle.
Our Gantt chart software is easy to use, helps you organize workloads, manage time wisely, and more. Our cloud-based task management software can be accessed from anywhere with your smartphone, tablet, or computer. The dashboard is clean and makes it easy to navigate to the information you need, especially if you use the custom colors feature to color code your projects and tasks. Toggl Plan even has a zoom feature, allowing you to zoom in or out, from a weekly view, to monthly view, 3-month view and finally, the big picture annual overview.
To learn more about Toggl Plan, sign up for a free 14-day trial. See even more features that you and your team can use every day.
Logan Derrick is a full-time business writer and content marketing strategist. For years, he has worked closely with several project management professionals, learning from them and increasing his own knowledge of the industry. Having held multiple management positions in fields ranging from customer service to marketing, Logan has found a passion for helping others learn about project management, marketing, and the powerful tools available to professionals today.