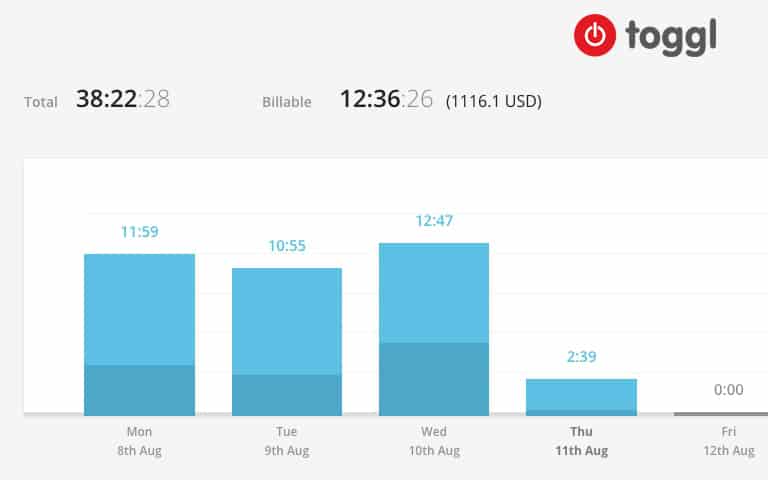 Do you hate having to pull the same report over and over? Well, you don't have to – with Toggl Pro you can save any report for easy access later!
Oh and as an added bonus, you can share your saved reports with anyone.
What is a saved report?
Previously known as Bookmarked Reports, this handy feature saves you the time previously spent on filtering and grouping. Save it once, then pull it up easily, anytime. Here's how it works:
If you're using Toggl Pro:
You can save a report by clicking the save icon:

Once saved, you can quickly access a report by going to the "saved reports" page under your "Reports" tab.
But wait, there's more!
If you save a report and set its visibility to "public", you can share the report link even with people who don't have a Toggl account.
This is great if you need to share a report with your clients, for example. Or, if you'd prefer, you can keep it completely private so not even your team members can access it.
Pro tip: You can give the viewers browsing rights by leaving the timeframe unlocked. If you decide to lock the timeframe, people with access to the report can only view your selected dates. It's up to you.
If you're using Toggl Business or Toggl Pro Plus:
With Pro Plus and Business plans you can go one step further and schedule saved reports straight to your email.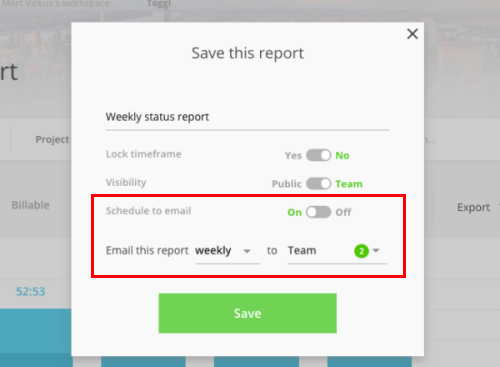 Set it up, then forget it – we'll send the reports to you or your selected team members when you need them.
Go ahead – try it out, start your 30-day free trial!
Missing any other features? Check our list of 5 useful Toggl features you've never heard about!