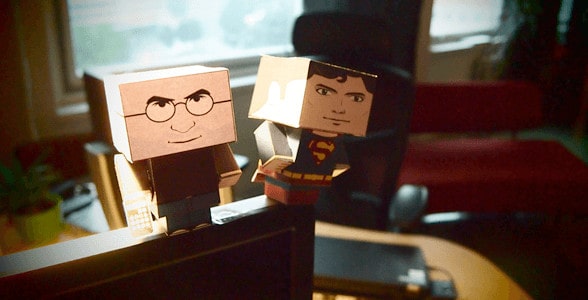 In my relatively short professional career, I have experienced more managers and managing styles than I care to count. I have experienced the motivating and trusting, as well as the critical and controlling. It can be somewhat difficult to pinpoint what makes an ideal manager and what does not.
But I feel we can definitely all agree that you know a great one when you see one (as well as a bad one). Across the board, I think it starts and ends with passion. A manager who is passionate about his role will focus on the talents and resources of employees in order to pull out the best attributes they have to offer. Managers, of course, ensure that the organization is properly run but also is responsible for recognizing untapped potential in others.
Inspiration
Employees look up to their manager for inspiration because the manager is the primary source of authority. Aside from social responsibility, such as keeping harmony within the workplace; managers are also in charge of legal and ethical duties and are typically the peacemakers and rule creators of the company.
Leadership
Leadership is another top attribute to strive for. Best leadership is obtained when the performance and responsibilities of the department or in some cases the entire organization are managed efficiently and effectively. A manager must know how to utilize positive interpersonal skills by possessing excellent communication skills. Understanding how to network externally as well as within the organization will allow you to be a well-rounded manager.
Communication
A manager has to monitor his team to stay on top of productivity. I recommend Toggl Plan as an unobtrusive and easy-to-use tool for keeping track of your team's schedule and work. Managers love Toggl Plan for the overview it provides, and employees love that it's so easy to use and updates in real time.
Changes in society relevant to your industry should regularly be sought out in order to ensure the best practices are being followed in the organization. Any pertinent information discovered should be communicated to your team and other upper management. Also, information about any changes or new practices within the organization is normally relayed to those outside of the organization by those in managerial roles.
Even though most managers work as part of an organization many must possess an entrepreneurial spirit. Being able to assess situations before problems arise, coming up with new ideas, creating and implementing changes, and selecting best candidates will be left up to you.
Mangers are often mediators when issues are at hand and are required to take charge of roadblocks that may form within a company. Determining where the organization can possibly restructure, deciding which funds can be allocated and figuring out the best resources to apply to fix the situation are a part of the attributes managers need to be successful.
Developing talent
Employers need a manger that will listen to their needs and assist them in growing their skills within the organization. Having an open door policy will allow employees to feel as if they can come to you if they have a problem. Understanding that each team member is different and have different needs will also help manage employees. Scheduling departmental meetings, having creative functions and putting a workplace policy in play where employee ideas can be considered as part of the organizations growth are great and innovative ways to manager others.
Adaptability and Trust
Remember that one of the two best attributes to strive for is adaptability and trust. Change is inevitable especially in an organization and as a manger you have to be able to adjust not only yourself but your employees to any changes that may arise in the environment, society, community, and organization. Also, without trust employees won't put forth their best effort in the workplace. They have to believe that you will go to bat for them as their spokesperson and ally when issues arise. Employees also have to trust that you will always do your best to manage them by using the best practices that will help them in producing quality work while giving them the ability to enjoy their job.
Sometimes it seems as if just about anyone can become a manager these days, but very few can separate themselves and possess the qualities it takes to become the "ideal manager." Those aspiring to attain the title of "manager" (and for those currently in that role) should definitely take these concepts into account. And while it won't happen overnight, but continuously making strides to improve yourself with these concepts, along with gaining relatable job experience, and even taking leadership training program courses can significantly impact you and your company's overall success.
Blake completed his undergraduate degree in Justice Studies from Arizona State University. Blake has also recently worked in higher education and is currently pursuing a Master's degree in Business.