Recruitment is changing. With the rise of digital technology, social media and content marketing, superstar recruiters can create a landscape where talent comes to them. The new world of inbound recruiting is replacing traditional outbound recruitment strategies.
Especially for small businesses, the concept of inbound recruiting is likely to be completely new. After all, if you're not filling large numbers of vacancies, what you're doing now is probably fine, right? While that may be true, there's a range of benefits to inbound recruiting you could be tapping into, allowing you to save money and hire the very best talent.
This article is the complete guide to inbound recruiting for small businesses. We'll start by defining what inbound recruiting is, the benefits it can bring versus traditional outbound recruitment, and finish with our top tips to implement inbound recruiting tactics at your company.
Quick Links:
What is Inbound Recruiting?
While it's challenging to find one singular definition of inbound recruiting, the general premise is quite simple. Inbound recruiting involves attracting the interest of job seekers through content marketing techniques, rather than traditional methods of outbound recruitment such as cold calling and headhunting.
Whether through blog posts, PR campaigns, social media feeds, or digital branding, organizations are beginning to align inbound recruiting with their inbound marketing strategies.
The ultimate goal of inbound recruiting is to have top talent coming to you and asking how they can come on board. Future candidates will do this because they've seen all about your organization's brand, products, services and culture through your inbound recruitment strategy, and they'll be keen to get involved!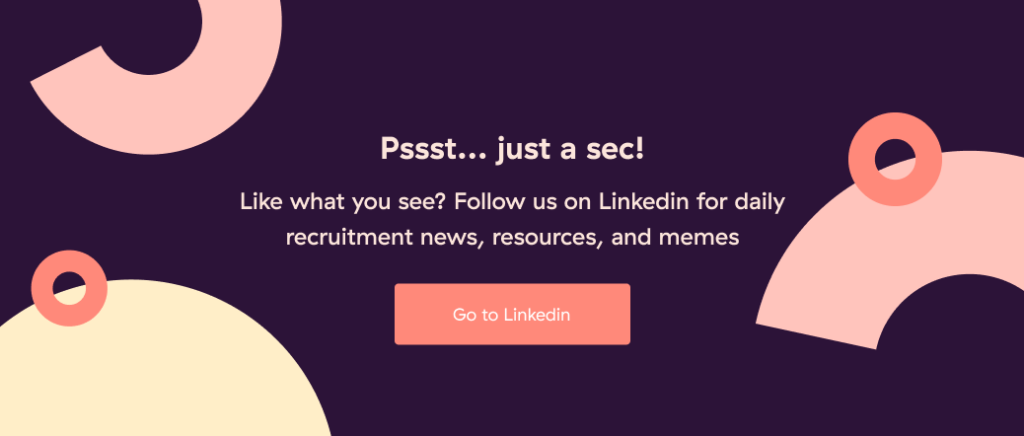 Inbound Recruiting vs Outbound Recruiting?
The key difference between inbound and outbound recruiting is who's coming to whom.
With traditional outbound recruitment, talent managers actively search the market for candidates and invite them to consider applying for a vacancy. This is often done through cold outreach on phone, email or LinkedIn and even crosses over into headhunting and executive search.
Crucially, it's very heavily focused on the recruitment professional putting in the legwork to identify, engage and invite a candidate to consider working for them.
On the other hand, inbound recruitment is all about getting candidates to come to you. While the candidate journey may still begin with a job advertisement, the seeds of your company brand will already be planted in the candidate's minds.
This awareness of your company will have been built up through digital techniques such as content marketing, social media and PR activities that were part of the overall marketing strategy of your business. You'll see a lot of similarities here with digital recruiting and talent acquisition frameworks.
While a complete recruitment strategy will involve both outbound and inbound recruiting, the upfront work of inbound recruiting can make outbound recruitment easier. After all, imagine reaching out to a candidate who already knew about your company, the type of value you deliver to customers and is already on board with your company culture – it would make the rest of your recruitment process a whole lot easier!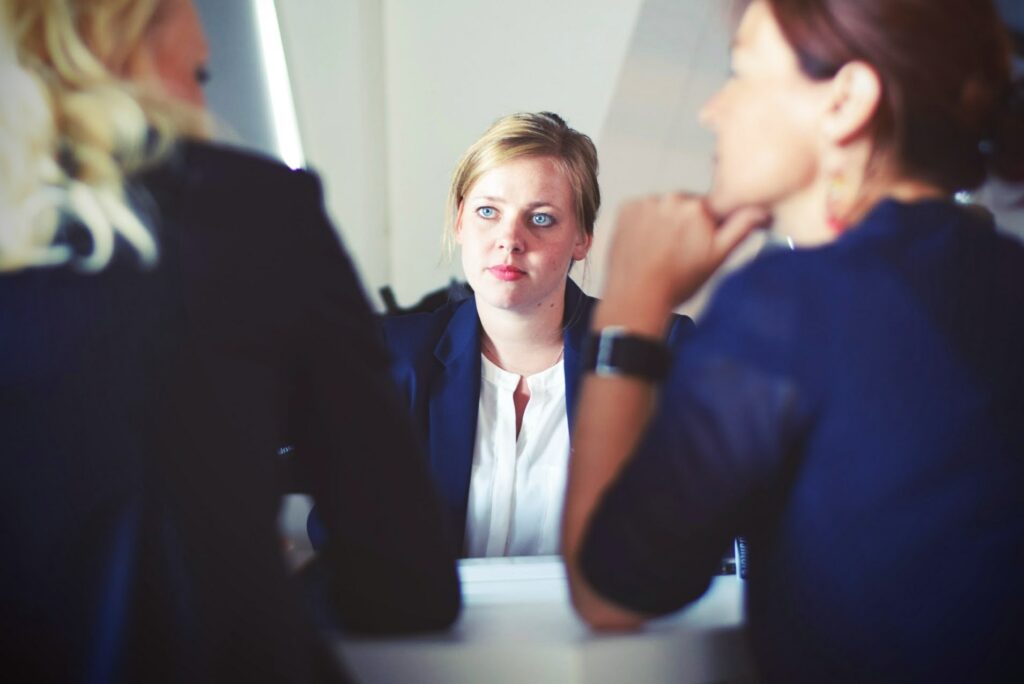 The Benefits of Inbound Recruiting for Small Businesses
Especially for small businesses, getting on board with inbound recruiting can bring many benefits across the recruitment process. Here are the top 3 plus points we see small companies achieving from implementing inbound recruitment techniques:
Increased awareness. First and foremost, by implementing inbound recruitment techniques, you focus on building your brand awareness. Through increased marketing activity, greater exposure on sites such as Glassdoor and a lift in your social media, you'll be getting your business in front of more people. While the focus is to show yourself off to future employees, there are residual benefits to be had in areas such as sales and customer service from being known as a great place to work.

Faster time to hire. If you've got talent knocking on your door asking to get involved, you're in the ideal situation to get vacancies filled fast. As we saw when we compared inbound and outbound recruiting, it's so much easier to get candidates moved through your recruitment process if they have already bought into what you do and how you do it. There's no element of having to 'sell' your business, given that work has already been done.

No need for agencies. While recruitment agencies are great, they cost money, sometimes a lot of money. If you've got great inbound candidates lined up to come on board, there's no need to hire an external company to search the market for you. Even though you may have to bring some aspects of your screening and interview processes in-house too, your overall hire cost will dramatically reduce. And, as a small business, anything that saves money is a huge bonus!
How to Implement Inbound Recruiting in Your Business
Here are 5 top tips to help you begin implementing inbound recruitment techniques within your own business.
Tip #1 – Start with Inbound Marketing
Inbound recruiting was born out of inbound marketing. Ultimately, getting future candidates excited about your brand will start with your digital marketing, utilizing social media channels to reach a large audience.
Create some high-quality digital recruiting content that showcases exactly why someone would want to work for you. Some examples could include:
Customer testimonials
Client case studies
Press releases for new product launches
Vlogs of any corporate charity/volunteering work
Updates on team social events
Industry collaborations
Thought leadership articles from your leadership team
Think about the best medium to show off your brand. With video content becoming more and more popular, it pays to invest in top-notch videography!
Tip #2 – Optimize Your Website's Career Section
Your website is the platform for future candidates to find out even more about you. Make sure your website matches the brand quality of your inbound marketing to keep visitors engaged.
This is most important for your careers page. Many small businesses make the mistake of only populating their careers pages with open job adverts. If that's you, you're missing a massive opportunity!
Here you can truly show off what it's like to work at your company. Take advantage of long-form content to excite future candidates with:
Your company story
Information about your founding members
Who they could be working with
Office location and design
Your company perks
Information about your corporate/charity partners
Here you can get into the detail you couldn't manage in a short social media post. This is the place where candidates will start to imagine themselves working for you!
Tip #3 – Build a Talent Pool
The ultimate goal of inbound recruiting is to have candidates actively expressing an interest in wanting to work for you. There's no better way to do this than invite future candidates to sign up for your talent pool.
Many organizations make the talent pool process feel a little stale. At Toggl Hire, we're big advocates of using skills tests to build a dynamic and pre-vetted talent pool. If you're often hiring many employees into the same type of role, why not get them to showcase their skills right from the start?
The only thing better than a talent pool is a talent pool full of pre-tested, ranked candidates ready for you to choose from at the drop of a hat. Sounds pretty good, right? Here's how we do skills tests and how they can help you build an awesome talent pool!
Tip #4 – Adopt a Talent Acquisition Mindset
Taking on inbound recruiting means you're playing the long game. Creating your content, getting it out there and building your talent pool takes time.
As such, it will help to rethink your entire approach to recruitment and adopt a talent acquisition mindset. Not sure about the difference between the two? We recently wrote an article all about it.
In short, traditional recruitment focuses on filling short term vacancies. In contrast, talent acquisition covers the entire end-to-end strategy of attracting, assessing, and acquiring the very best people for your organisation (especially when an open vacancy may not exist).
Tip #5 – Measure Your KPI's
What's the point in changing the way you recruit if you don't measure your success? Inbound recruitment has shown to provide businesses with a range of benefits while simultaneously speeding up their recruitment processes.
If you're implementing inbound recruiting, we'd recommend tracking the following KPI's:
The number of candidates per position – shows the number of candidates applying to each position.
The number of qualified candidates per position – of those candidates, this shows how many are actually qualified for the role.
The time to hire – the time between the first contact and accepting a role
The time to fill – typically, the time between posting a job ad and filling a vacancy.
The cost per hire – costs / no. of hires (typical costs include advertising, staff costs, system fees).
If you execute inbound recruiting successfully, we'd expect all of the above metrics to shift in your favour, especially those relating to time, given your ready-made talent pool!
Summary
If you're running a small business, the chances are you won't have a fully functioning inbound recruiting strategy. But it's not too late to start, with a wide range of benefits to be had in the quality of candidates you can receive.
If you leverage your marketing and digital presence in the right way, you can create an environment where the best talent on the market comes directly to you. That means no need for time-intensive or costly outbound techniques thanks to having a bank of talent on the market.
At Toggl Hire, we're big fans of inbound recruiting and leveraging skill-test technology to build a talent pool of excellent, pre-vetted candidates just ready to fill your next open vacancy!
James Elliott is a Strategy Manager and Writer from London, UK. When not working on the day job, James writes on a variety of business and project management topics with a focus on content that enables readers to take action and improve their ways of working. You can check out James' work on his website or by connecting on LinkedIn.