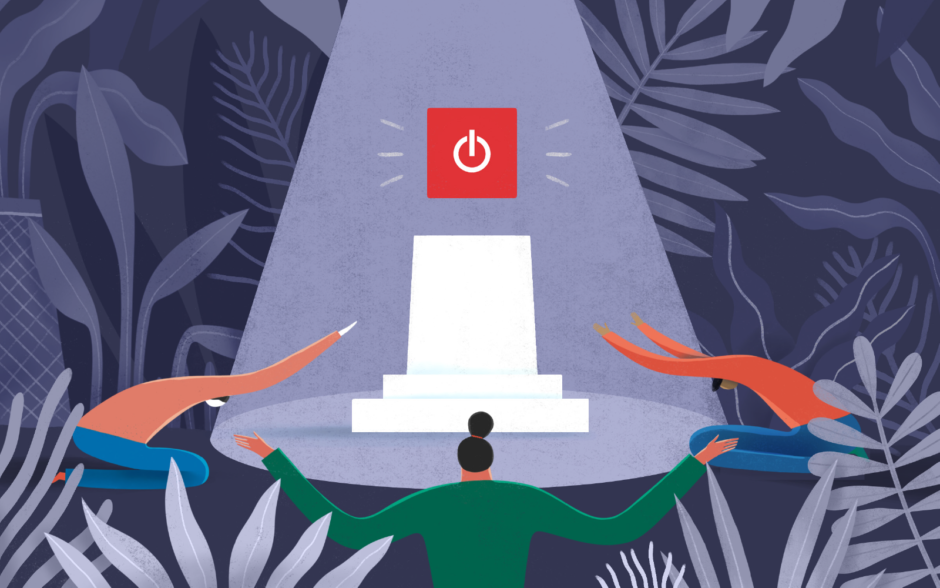 Android Togglers rejoice! After months of hard work, we're happy to let you know that your new time tracking assistant is now finally ready – the brand new Toggl Track Android app!

With a fresh, new look and revamped set of features (with more to come in future updates), we believe that it has never been easier to track your time and boost your productivity. Check out our new Android app and start getting things done!


Important note about a potential bug with the old Toggl Track app: There seems to be a sync issue with our old app. For those of you who still have it on your phone, we advise you to avoid logging out or uninstalling the old app before you try out our new Android app.
A brand new app
Note that this is a completely new and separate Toggl Track app in the Play Store. To be able to use it, you'll need to download it from the Play Store and log in with your existing Toggl Track account (or create a new if you are not a Toggl Track user yet) – you'll notice it has a slightly different logo and name than our old app.
Important note about our old app
The launch of our new Android app (along with the previous launch of our new iOS app) is a big step for Toggl Track and our mobile apps. We really hope that you'll like all the new things that we have in store for you.
Still, we know that some of you might prefer the look & feel of our old app, so we wanted to let you that we're keeping the old app available in the Play Store (for the time being). Test them out side by side and see which one suits you better. We hope you'll give the new one a chance.
Features
We've already talked about the initial feature set of our new app (read more about it here), so we'll let our new shiny in-app screenshots do the talking this time around.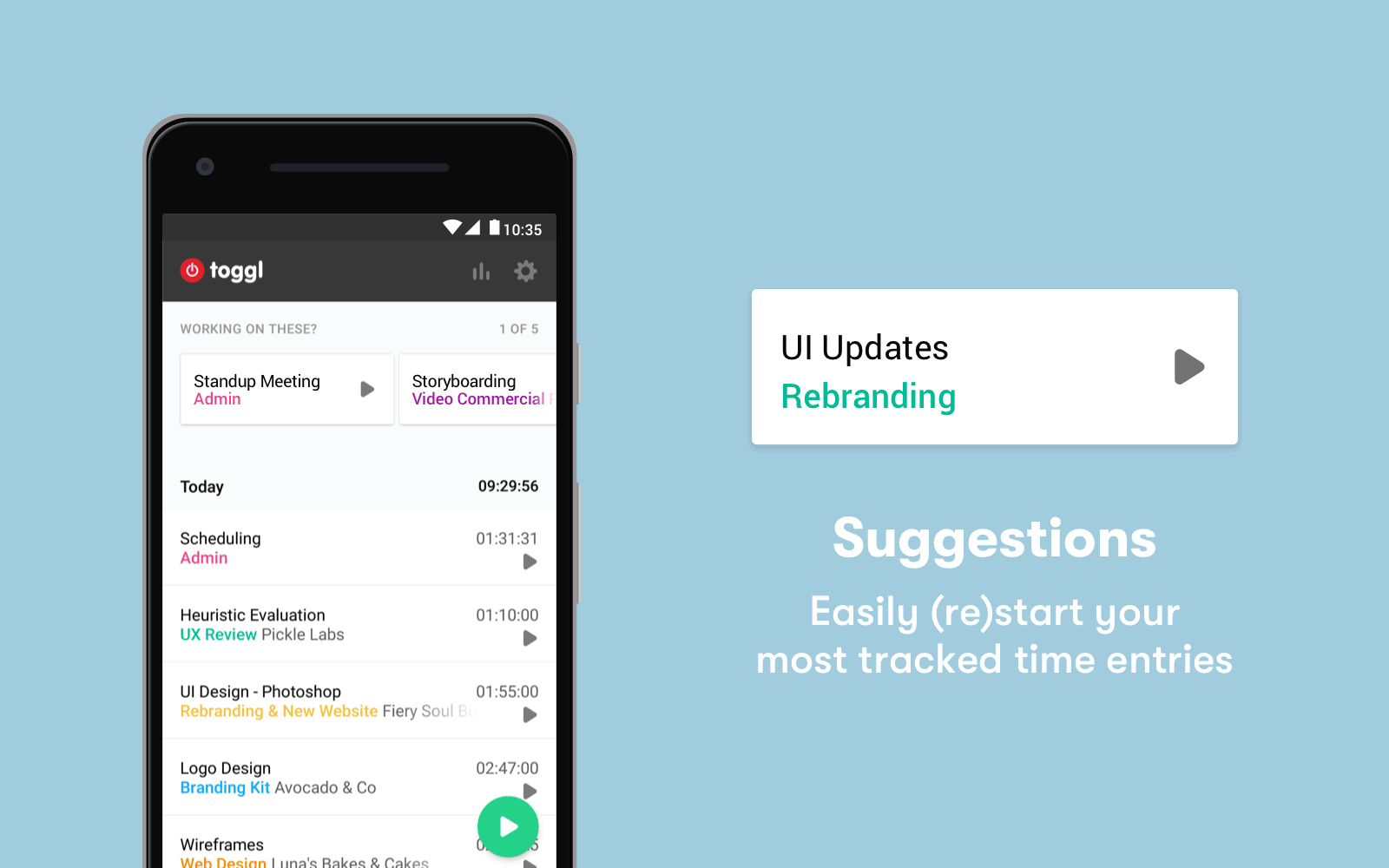 This isn't all though! We have more features in store for you as we continue to update and improve our app – be on the lookout!
Feedback makes the app grow stronger
With that said, we really want to hear your feedback and use it to improve our app. We made the app for you after all, so please don't hold back! To get in touch, you can send us feedback via email at support@track.toggl.com or through the app itself (Go to Settings -> "Submit feedback").
That's (not) all, folks!
This is just the beginning of a new and powerful time tracking tool to help you get the most of your time. Be one of the first to try it out and start winning back your time!

P.S. Part of the iPhone crew? No worries, we got you covered – check out our Toggl Track iOS app right here.