We have some exciting news for our Mac Desktop App users!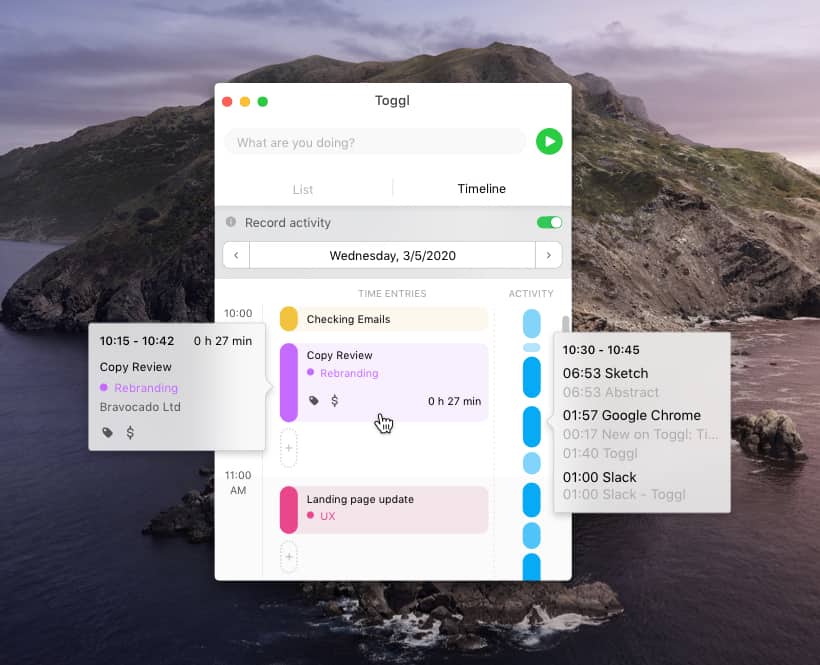 We recently launched a brand new timeline view, which allows you to easily compare your actual tracked time to recorded programs. Previously, this data was static and visible only the web app – now, we've supercharged it just in time for the new year.
Thanks to this new feature, quickly see where your tracking gaps are and add manual entries to fill in missing information as needed. This visual representation brings a whole new level of organization and efficiency to manual time tracking and we think you're going to love it.
Simply switch between our list and timeline view on the homescreen of the app to drill down on your data in a vertical side-by-side overview. Your time entries will appear color-coded based on your projects and sorted by date.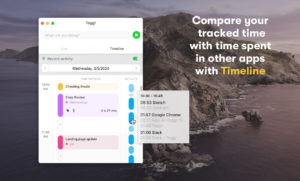 To view details of your entry or hover over it with your cursor.

You'll also be able to identify overlapping entries, make necessary edits (like adjust start and stop times) and fill in time gaps with one click.
In addition to our brand-new timeline view, we've also added drag-and-drop capabilities to make your time-entry editing experience even smoother. Simply resize the pill to shorten or lengthen the duration of your time entry with one click. You can also click on your time entry and drag it to a different time of day, making it a complete breeze to reorganize your hours.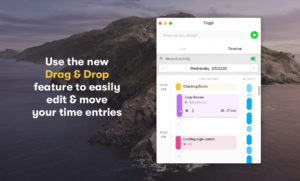 You can also resize your time entries to shorten or lengthen their duration.
Ready to give it a go? Download the Mac Desktop App and then head on over to check out the step-by-step guide here.
If you have any questions or feedback, send us a note at support@track.toggl.com or leave a comment below. We'd love to hear what you think!