As frequent travel and location-independence become more common, can telecommuting still claim a positive green environmental impact?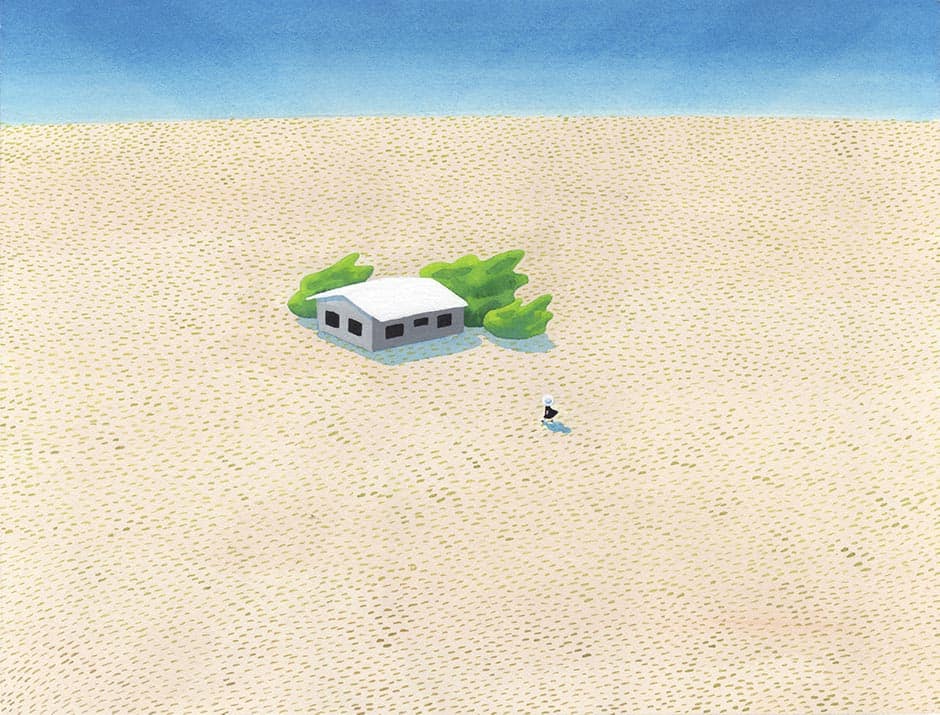 In 1973, Jack Nilles coined the term "telecommuting," proposing it as a way to use technological advances in computing and communications to create alternative working spaces that would cut traffic and reduce commutes.

While Nilles knew that the future of work would significantly change, he may not have imagined just how much telecommuting would disrupt the modern workplace. A 2017 report by Global Workplace Analytics found that the remote workforce has increased by 115% since 2005. A 2018 study by the International Workplace Group estimated that 70% of office workers worldwide work from home "at some point of the week," and that more than half do so for more than half of the week.

Environmentalists celebrate these numbers, as people who work from home tend to avoid greenhouse-gas-emitting commutes. The Global Workplace Analytics report equates the collective impact of remote workers' emission reductions to "taking 600,000 cars off the road for a year." The same study estimated that if all workers who had telecommute-compatible jobs worked from home for at least half the week, 54 million tons of greenhouse gas emissions could be avoided in the US alone—that's about as much as the entire state of North Dakota produces.
But while the work-from-home contingent of remote workers is a boon to the environment, other groups that are part of the telecommuting demographic might actually be doing more harm than good. Here's looking at you, fully remote offices, business travelers, and digital nomads.
Office in the Cloud

While more than half of all global companies now offer remote work opportunities to their employees, some companies have taken the idea a step further. A 2019 Buffer report found that 30% of respondents work for fully remote companies, or companies with no physical headquarters whose entire team works from home at all times.
At first glance, the fully remote office model would seem extremely environmentally friendly, as 100% of workers skip the commute and reduce energy consumption by working from home.
The problem stems from a seemingly benign factor: company retreats.
Retreats are important for fully remote teams; they provide opportunities for coworkers who primarily interact online to meet up and build relationships face-to-face. Retreats encourage teamwork, foster a stronger company culture, and help mitigate feelings of isolation some remote workers might struggle with. But when teams are spread out throughout a country or around the globe, retreats can mean lots of long-haul flights.

Flying is the third most impactful factor on an individual's carbon footprint. The aviation industry is responsible for 2% of all human-made CO2 emissions. Just one round-trip flight from LA to London could generate more emissions than the average person in 74 countries—including Colombia, Madagascar, Sri Lanka, and Myanmar—emit in an entire year.

Emissions for retreats are difficult to calculate, as they depend on the location of both the retreats and the workers' home bases. But let's look at an imaginary case: a full-time remote employee based in London flying to New York for a retreat.

According to a 2016 Dell report, telecommuters can save a metric ton of carbon dioxide per year. By contrast, a roundtrip flight from London Heathrow to JFK produces 3,408 kg (or 3.4 metric tons) of CO2. This would mean that just flying into the retreat would produce more than three times the emissions that this employee saves by telecommuting.

Let's take that one step farther: Each metric ton of carbon dioxide shrinks arctic ice by three square meters. So a London-NY flight means 10.2 square meters of melted ice sheets.

This calculation is meant to be an example; we'd need more data to do a true comparison of the emissions of fully remote and traditional offices and to measure the total impact generated by company retreats.

It is clear already, though, that the environmental impact of the average remote worker who attends long-distance company retreats would net negative.

The Big Traveling Elephants in the Room

Digital nomads and business travelers are distinct from other remote workers because constant travel is a significant part of their lifestyle.

Although many business travelers work from an office at least some of the time, their jetsetting ways earn them a spot within the telecommuting population, as some of their work is done away from the office.

In 2018, Americans took 463.6 million domestic business trips, of which 16% included air travel. 30% of European business travelers get on a plane for work at least once a month. Egencia, Expedia's business travel company, estimates that 30% of its customers are allowed by their companies to fly in premium cabins.

While this is great news for corporate travelers who want to fly in comfort, it's not that great for the planet, since flying business class has almost twice the environmental impact of flying economy. (That's because business class seats take up more space and are heavier than economy seats, making them responsible for a larger chunk of total flight emissions.)
Digital nomads are in a similar situation. A 2018 MBO Partners study found that 4.8 million Americans identified themselves as digital nomads, or remote workers who travel continuously as they work. Their travel-heavy lifestyles—a study done by Fiverr and Remote Year found that 46% of digital nomads travel to three or more countries per year—could mean that they're racking up emissions. There's a lack of data on the modes of transportation digital nomads use; if they're traveling mostly by ground, their impact wouldn't be as big, but it wouldn't be negligible, either.

Globally, average per capita emissions are 4.98 metric tons. Traveling to three or more countries by air would put a digital nomad's emissions above that, even without considering other factors like daily transportation, electricity use, and diet.

Green Up Your Life

While people who work entirely from home are already helping the environment by taking cars off the road, they can continue to keep their carbon footprint as small as possible by avoiding flights (along with using public transit over private cars and eating a plant-based diet when possible).

Remote companies can start by determining if retreats are really necessary. If they are, choosing locations based on proximity to the majority of employees and buying carbon offsets for flights are good mitigating actions to take. Once on the ground, companies can choose accommodations that meet the Green Globe Standard and plan team building activities around environmental action, like planting trees or restoring coral reefs.

Business travelers may have a harder time reducing their footprint. Their trips are usually less optional, and foregoing the comforts of business class can be difficult when you are expected to work in the air and head to a meeting as soon as you land. Buying offsets and flying coach (or better yet, driving or taking a train) whenever possible are good steps forward, as is pushing for more video meetings and less in-person ones.

Eco-conscious digital nomads will have to negotiate their travel-filled lifestyle with their desire to help the environment. Traveling more slowly, staying in places for longer, and using ground transportation are some of the main changes that could help reduce their environmental impact. When choosing a coworking space, nomads can look for one with green initiatives. Using public transportation, shopping at local markets, and investing in gear like water purifiers and reusable bottles can also help, but none of those changes will make up for several annual long-haul flights.

Remote work has a huge potential to change the environment, but trading one form of emissions for another won't help. For telecommuting to meet its potential, workers will need to lean more on communications technology and less on aviation.
Want to read more about green business and the environmental impact of work? Read the first article in Toggl Track's series on green business and remote work.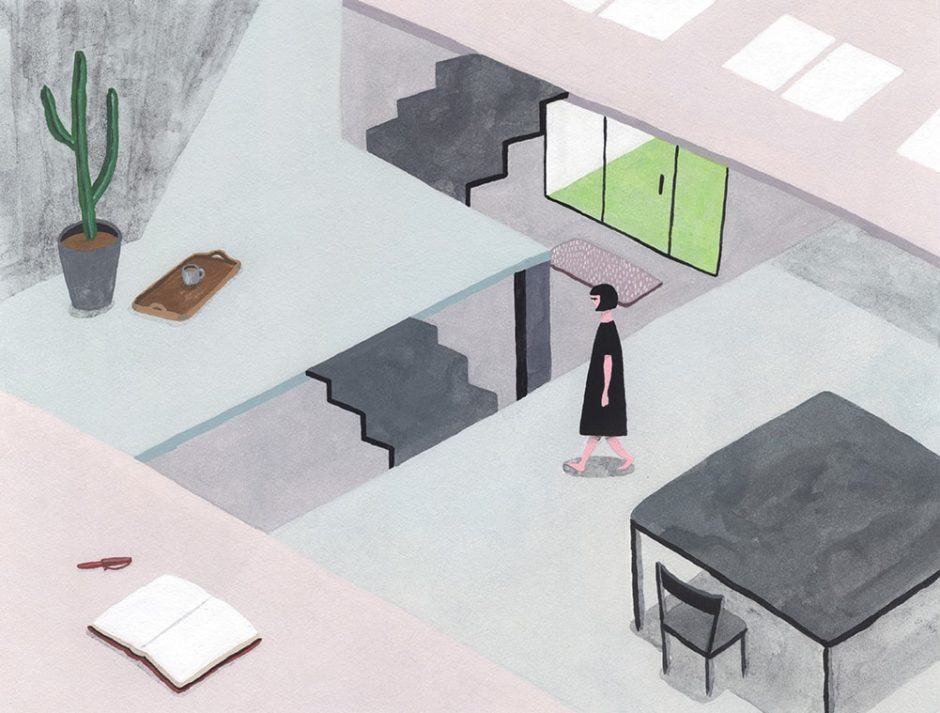 Looking to run a green business? Offering work from home opportunities to employees could be one of the best things you do for the environment.