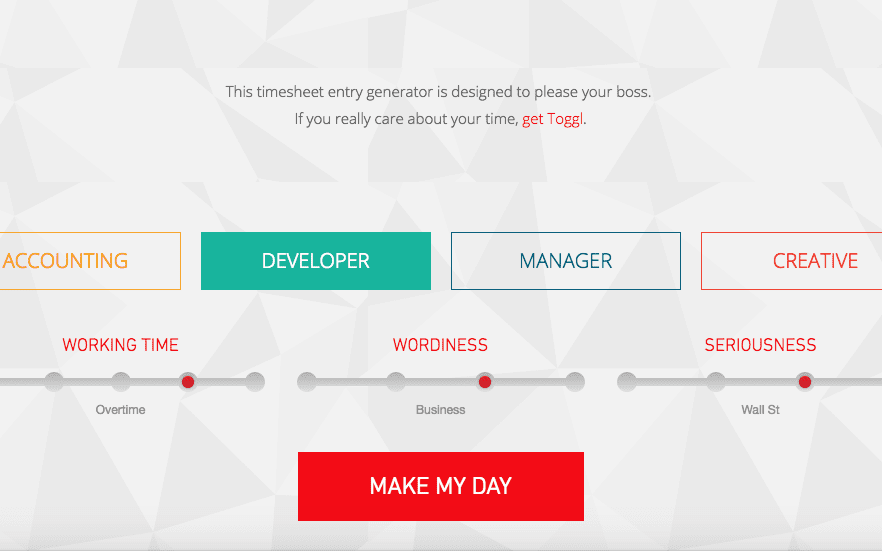 Do you find yourself wasting most of your productive hours creating descriptive time entries in your timesheet? Is your boss making you track every minute of your day?
Worry no more!
Make My Day is here to help you. Just configure, apply, and get back to slacking.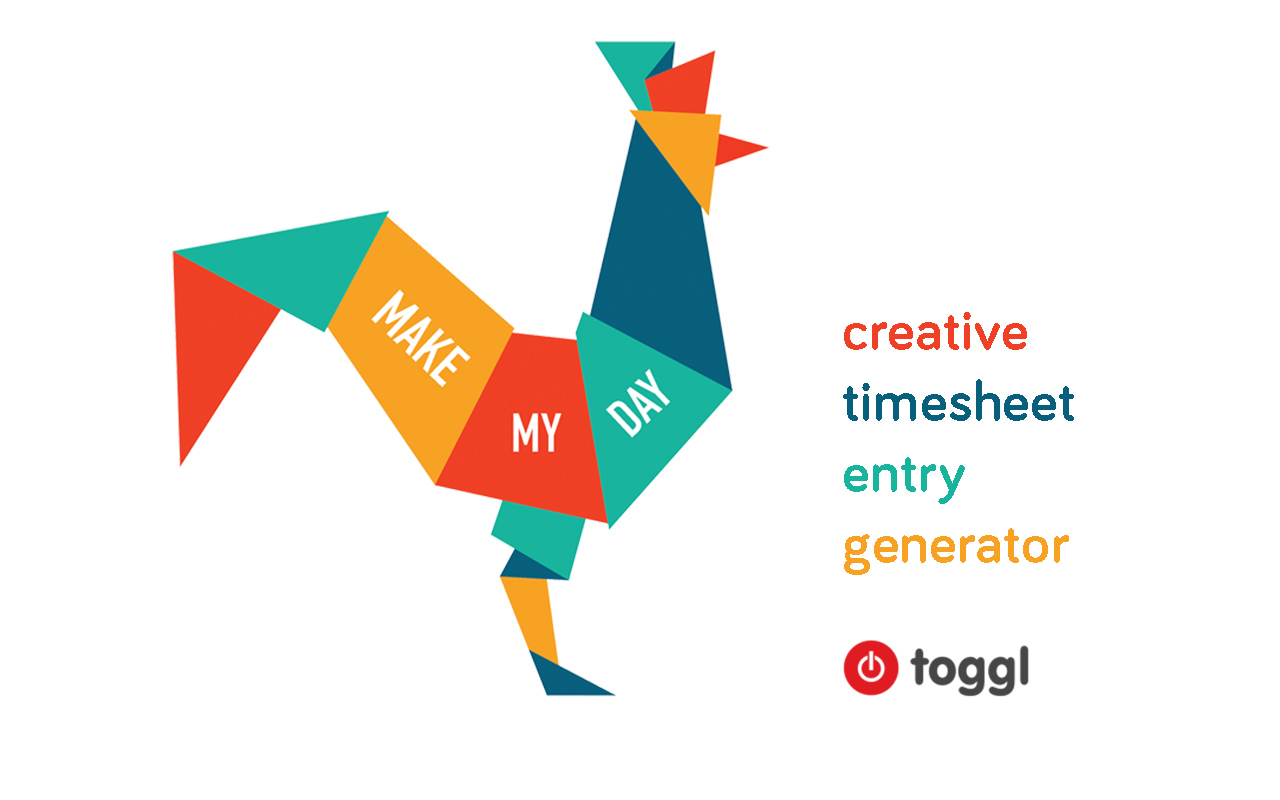 Before you ask "are you guys serious!?" – no, we're not. This timesheet generator was built during the Toggl Challenge – a week long hackathon where we escape the daily routine to work on fun special projects.
We have listened to our users and created a tool that will turn the chore of time tracking into a one-click gig!
Make My Day is a brand new timesheet entry generator that will create customized time entries for you for the whole day with just one click.
Who likes to mess around with start and stop buttons every time you begin a new task? Not to mention the hassle of filling out time entries at the end of the day. With Make My Day, you will be able to generate a day's worth of time entries customized to your professional field and (un)realistic number of work hours.

Can it get any better? Hell yes!
Apart from picking your professional field, you can also configure the wordiness and formality of the entries. You can show off with working on creating responsive functionalities or just sticking with the usual bugfixing.
A typical workday of a busy manager: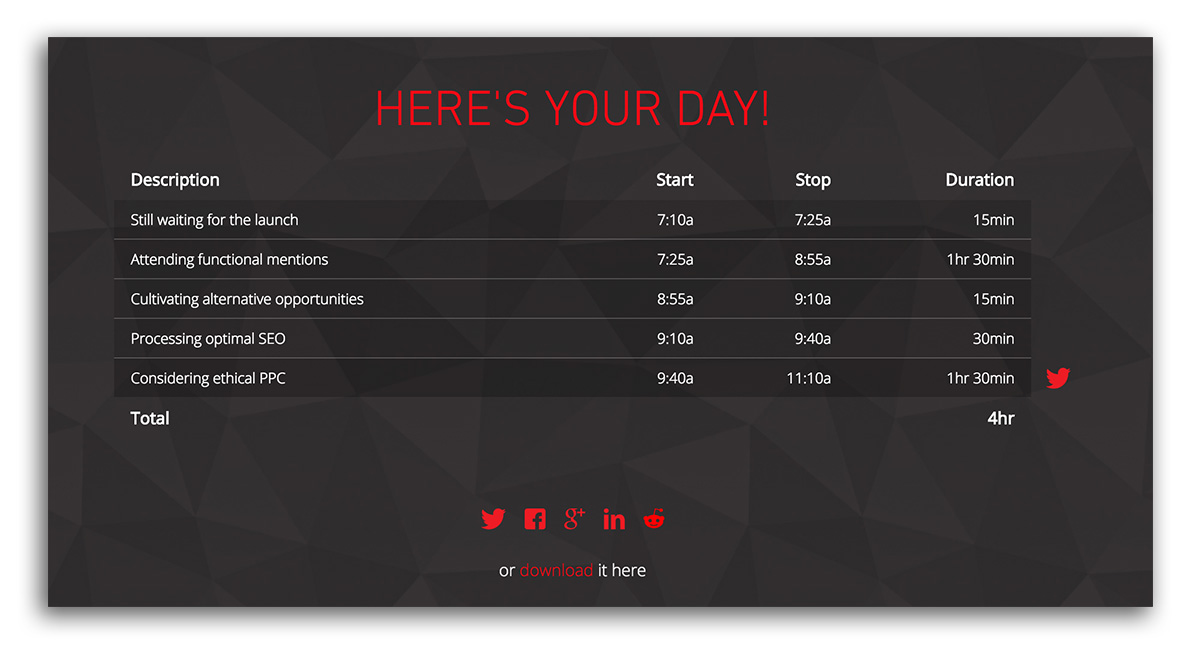 Our patented software algorithms and state-of-the-art machine learning will make sure the data appears legit!
Or at least fun.
Generate a killer list of time entries, download the timesheet in CSV and share your work day on social media!
Does this actually integrate with Toggl?
Hell yes.
We have also created a Chrome extension to let Toggl users import their generated time entries into their Toggl accounts as smoothly as possible.
Get it from the Chrome store while it's hot!
Works like butter.