Note: Toggl Track used to support integration with FreshBooks Classic, but since the product was retired by Freshbooks, this integration is no longer available.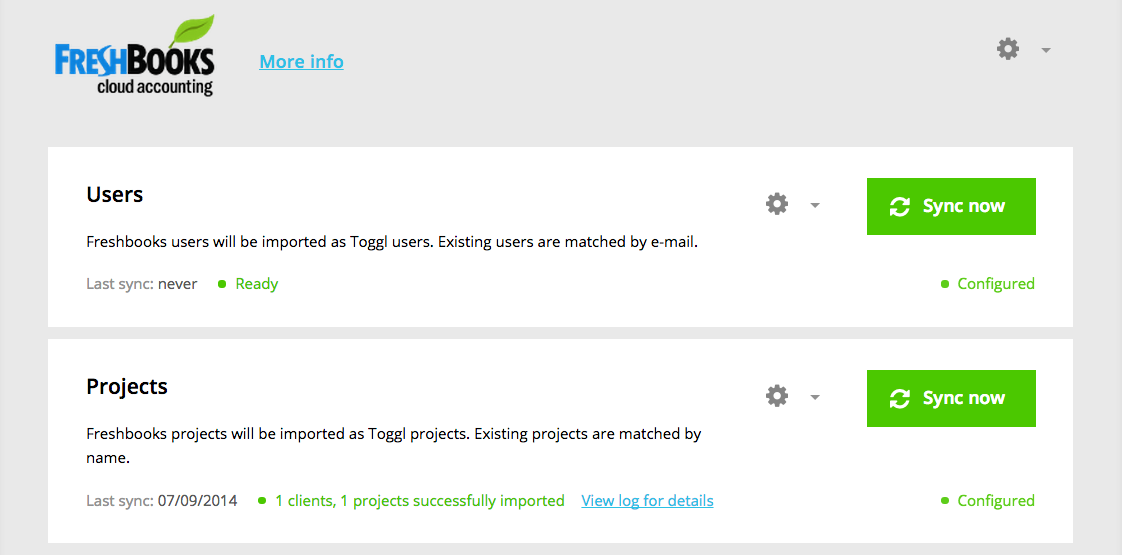 Exciting news to all of you FreshBooks-loving togglers! Toggl Pipes now allows you to sync data from and to your FreshBooks account.  You're able to import from FreshBooks:
Pipes can export from Toggl to FreshBooks:
Time entries that are assigned to FreshBooks tasks and users.
Click here to read more about this new feature and feel free to contact us anytime at support@toggl.com with any questions, comments or suggestions.
To those of you who haven't yet explored the world of FreshBooks – FreshBooks is a refreshingly easy-to-use, fun and approachable cloud accounting solution that makes managing small biz finances simple and straightforward. Designed with a non-accountant in mind, easily create and send invoices, track your time, automatically import expenses and accept payments online, all from your phone or the web. Sign up here for a free trial.
Toggl Pipes is open-source and you can develop your own Pipes in Toggl for your favourite tools as well! The code is published in Github so just get started on the user interface or dive right into the backend.
Enjoy the summer, but stay tuned – we have more exciting stuff coming up!