We have launched the first version of Toggl Timeline, it:
Helps you track time more accurately by logging your activities;
Represents your daily computer usage in 15min chunks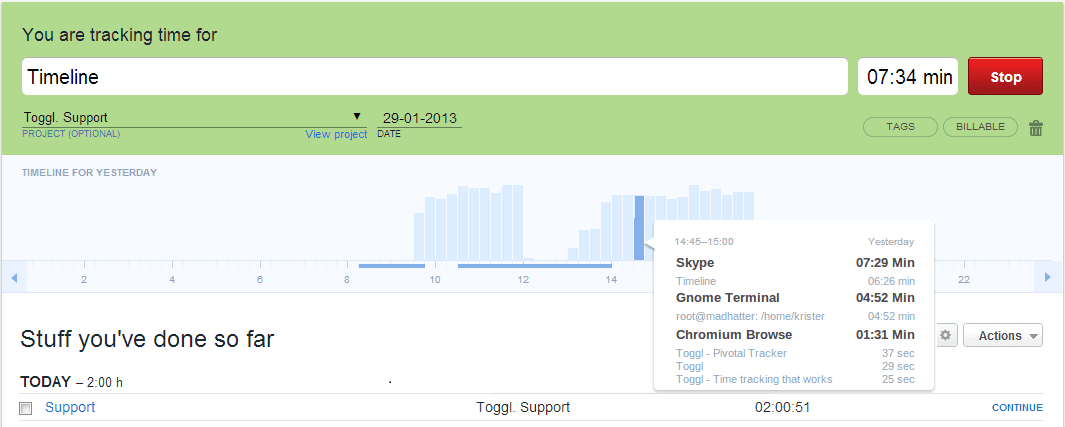 To use the Timeline:
Log in to Toggl web

Enable Timeline (click here for detailed instructions)
Open and log in to Toggl Desktop on your computer (click here for the latest version)
When Toggl Desktop is running, 'events' will be recorded on your timeline.
Why do we like it?
When we forget to start the timer, we can hover over the blue bars and see when we started our work and even what it was that we were doing.
The dark blue bars show us what part of the day we have covered with time entries for a quick glance at where any gaps are.
Privacy?
Everything on your Timeline is private and visible only to you

Every day's info gets stored for 9 days and then deleted off the system

It is not displayed anywhere in Reports (yet – ideas are welcome!)
Click here to read more about the Timeline in our Knowledge Base.
There's definitely much more that we can do with this – feel free to share your ideas and thoughts on how to make it even better for you! 😉