We've heard from many of you that you'd like to be able to assign one task to multiple people in projects view. We're pleased to announce that this new feature is here!
Why use multi-assign?
Before, if you wanted to assign a task to more than one person in Toggl Plan, you needed to duplicate the task. This made it difficult to track who was working on the task when looking at it in Project view.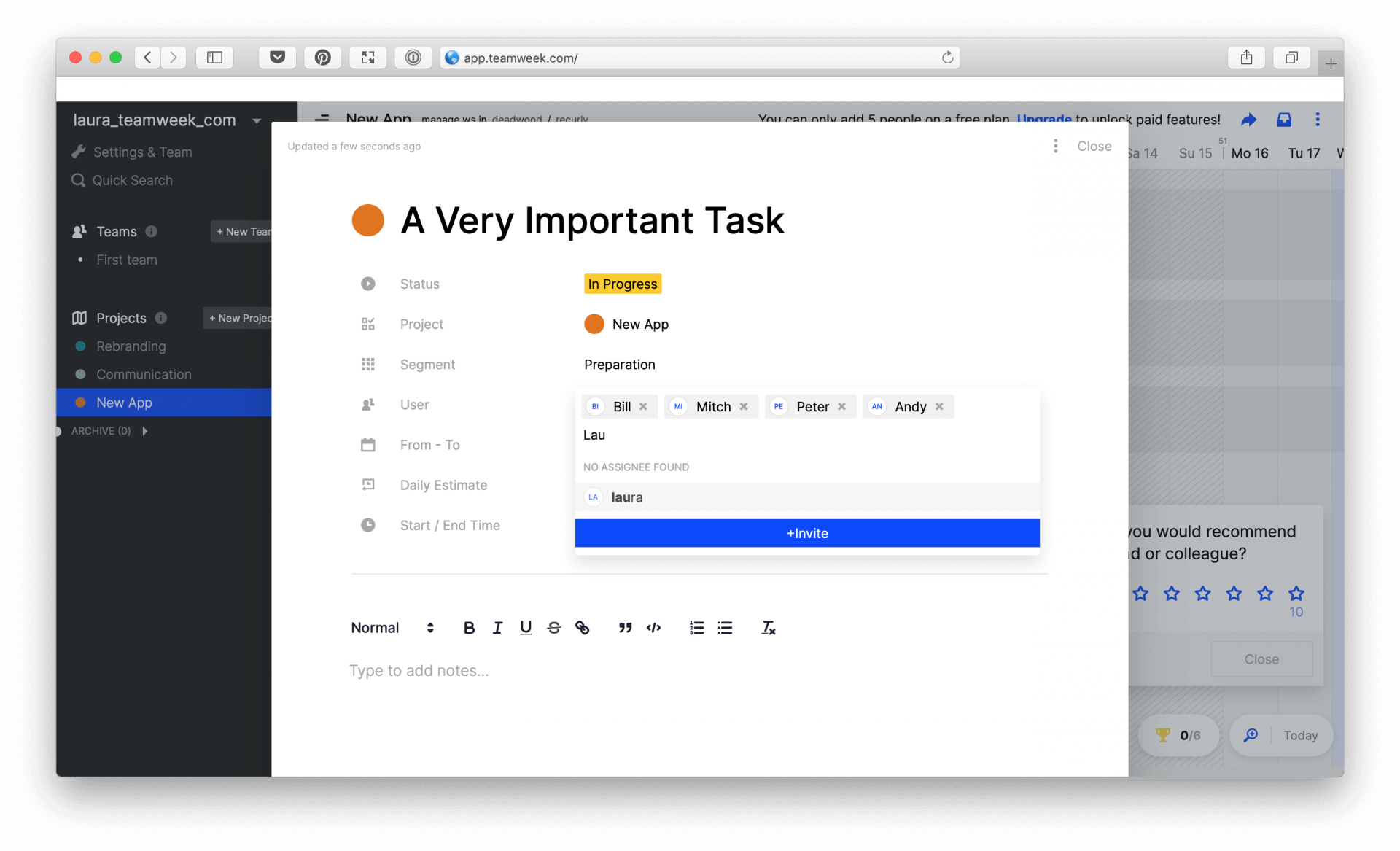 Starting today, you can add more than one user to a single task. This feature reduces manual work and visual noise in the project timeline, giving you a better overview of all your plans.
On the team timeline, tasks that are assigned to multiple people will be automatically duplicated and displayed in each team member's timeline. This makes it easy for you to see what everyone is working on each day.
---
This change would never have reached the public without your valued input. So if you have any thoughts or feedback on any changes we've made, don't hesitate to contact us at support@plan.toggl.com. We'd love to hear from you.