UPDATE: This is an outdated blog post. The latest Toggl Desktop download links can be found here – https://support.toggl.com/en/articles/2410817-toggl-track-desktop-app-for-macos
You're all welcome to test out our new Toggl Desktop! Download it here.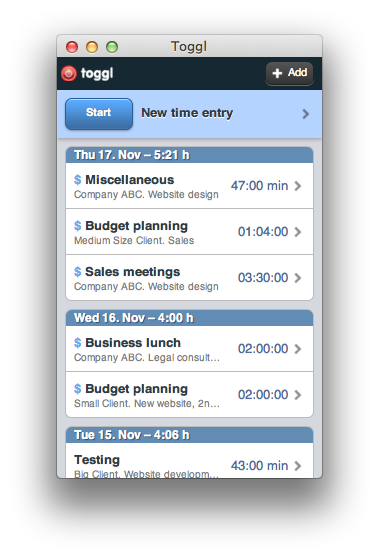 It features:
idle detection,
keyboard shortcuts,
offline support,
similar user interface as Toggl web
The first fully featured version is available on Mac only, but Windows and Linux versions are following soon. Read more in our Knowledge Base. Please note that this is a beta version of the new Desktop and we appreciate all feedback as always!