If you're looking to enter the world of remote working, the good news is you'll be adopting a remote mindset before even starting your job. That's because more and more companies are ditching traditional interview techniques in favour of a remote one-way interview.
If you're new to the concept of one-way interviews, don't worry, we've got you covered. We'll dive into exactly what a one-way interview is before giving you the rundown on what employers are looking for.
Let's get into it!
Quick Links:
What Is a One-Way Interview?
For those companies who want to go 'remote by default', interviewing in person isn't the best first impression. One-way interviews allow recruiters to get to know their candidate's soft skills without meeting them in person through a two-stage question and answer session.
Essentially, a one-way interview allows you as the remote candidate to record responses to predefined questions from recruiters. Whilst in most circumstances, these questions will appear on screen as text, nowadays, recruiters quite often record their questions as videos too, which is far more engaging for you.
As a remote candidate, you'll then record your answers to the interviewer's questions one-by-one using the camera and microphone on your smartphone or computer.
It allows recruiters to get an impression of your communication and presentation skills early on in the interview process. On the other hand, it will enable you to show off your personality, offering a better opportunity to stand out than you would get with a resume alone.
For some remote candidates, one-way interviews can be challenging. The experience of recording yourself giving answers to text-based questions can feel quite impersonal, with some candidates even finding the process downright rude and disrespectful.
But the truth is, one-way interviews are here to stay because they give recruiters a quick and easy way to determine if you're right for the role. Because of that, it's important to master your own one-way interview technique to help you stand out from other candidates applying for their first remote roles.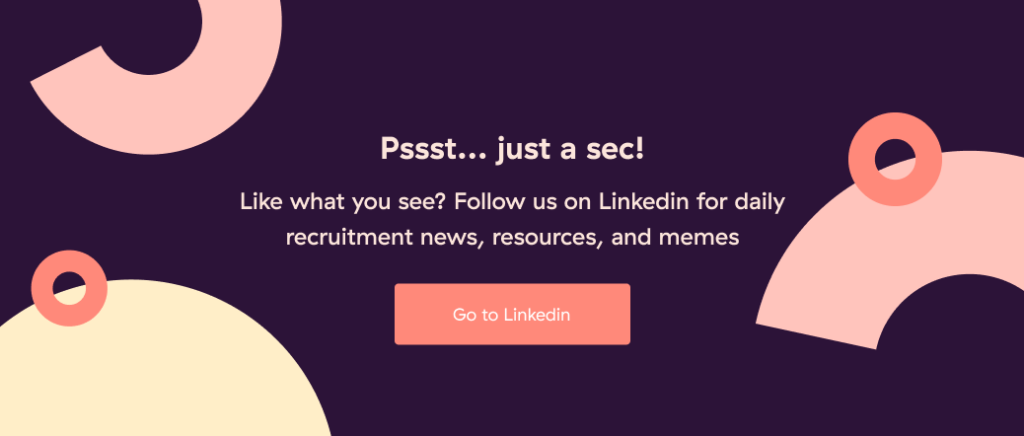 What Are Employers Looking For?
It would be easy to think that recruiters use a one-way interview the same way they'd use any other type of interview. You'd be wrong!
One-way interviews are commonly used towards the beginning of the recruitment process in place of telephone/screener interviews. Especially for a remote role, it gives recruiters an early opportunity to assess soft skills, something that's almost impossible to do through a resume or skills test alone.
Here are four key things employers are looking for from your one-way interview answers:
Clear Communication. Arguably the most significant attribute you need to show during your one-way interview is communication. Especially for client-facing roles such as sales or customer success, effectively understanding a question and articulating a response is key. When delivering your answers, ensure you speak slowly and clearly, remembering to take breaths and composing yourself before each answer.

Confidence. Recruiters know as well as anyone that any form of interview is a nerve-wracking experience. But, they also want you, as the candidate, to rise to the challenge. Try to display confidence in your answers through clear communication and prior preparation. Before attempting your one-way interview, make sure that you research the company and know your own work history and achievements inside out.

Evidence-Based Responses. Whilst one-way interviews are designed to test your soft skills, you still need to give high-quality answers. That means ensuring you provide real examples of past achievements, including concrete case studies of where you've made a positive difference in a previous role.

Comfort in a Remote Setting. Lastly, especially when applying for remote roles, the whole experience of a one-way interview tests how you work remotely. If you're not comfortable with online tools, not meeting people face-to-face and not being proactive, remote working probably isn't for you anyway.
3 One-Way Interview Do's
So, if you're preparing yourself for your first remote one-way interview, here are three things you should do to make sure you stand out.
Prepare Your Environment. Make sure that the setting you take your one-way interview in is correct. Position yourself in a quiet room where you're comfortable and are unlikely to be disturbed. This is likely to be your bedroom or dining room rather than your local coffee shop.

Use the Practice Runs. When you get into the one-way interview itself, most recruiters will give candidates the opportunity for a test run through their chosen software system. Make sure you take this opportunity! Get into the groove of recording your answers – after all, it's better to make a mistake in your practice run than during the real thing.

Research The Company. Lastly, because one-way interviews come early in the recruitment process, some candidates don't take the opportunity to properly research the company they're applying to. Recruiters know this and will throw in a question or two to catch out those that are unprepared. Do the same research you would do for any other interview to ensure you don't drop any marks.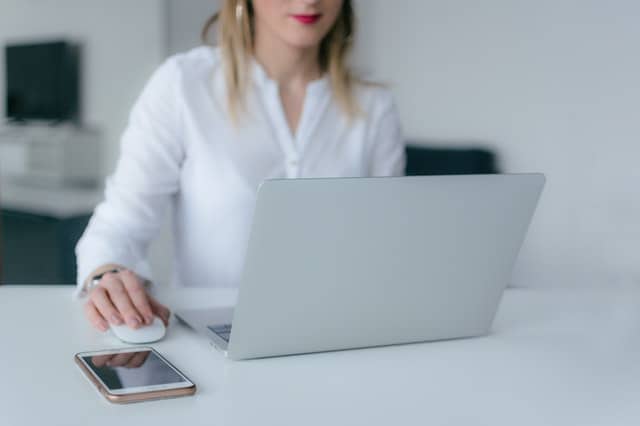 3 One-Way Interview Don'ts
On the flip side, here are three things you should make sure you don't do during your one-way interview to maximize your chances of success.
Leave Your Tech To Chance. During your one-way interview, you're at the mercy of your technology. Don't leave anything to chance, and take the time to thoroughly test that your smartphone or computer work with the interview software. Test your camera and microphone beforehand and listen back to your recording to check it's easy to see and hear.
Create Distractions. During your one-way interview, make sure you remove any distractions for you or the recruiter. For you, this means locking away your smartphone and closing down any other programs/apps on your device when recording your interview. To stop your recruiter from getting distracted, avoid any bad habits you might have, such as touching your face, biting your nails, or verbal ticks such as saying the word 'um' a lot.

Let Nerves Get The Better Of You. If you're new to one-way interviews, you're going to be anxious the first time you do one. But remember, a one-way interview is designed to allow the recruiter to get to know you and your personality. Don't become overwhelmed, and instead, try to relax to give yourself the best opportunity to show off why you're so great!
Summary
One-way video interviews are becoming more and more popular in the recruitment process, especially for remote roles.
If you're new to the process, there are some easy ways you can make your application stand out. Remember, for the recruiter, it's all about getting to know you whilst making an assessment of your soft skills.
Focus on clear and consistent communication, showing confidence in your approach and make sure you do all the research you would do for any other type of interview. If you do these things, and avoid the common pitfalls, we're sure you nail your next one-way interview!
James Elliott is a Strategy Manager and Writer from London, UK. When not working on the day job, James writes on a variety of business and project management topics with a focus on content that enables readers to take action and improve their ways of working. You can check out James' work on his website or by connecting on LinkedIn.