Top tip:
With 2020 safely behind us, we reflect on the year that forced the recruitment industry to adapt at break-neck pace. With application rates higher than ever, the rapid emergence of new recruitment technologies, and a universal shift to remote-only work that seemed to happen overnight, we've summarised the key learnings and recruitment industry trends recruiters should be aware of in 2021.
We surveyed senior HR managers, recruiters, and hiring experts from top companies like Microsoft, KlausApp, Feedr, Jopp, and more about recruitment industry trends we can expect to see in 2021. From challenges and trends, to remote and diversity hiring, candidate experience, and more, get the latest stats, insights, and tips from top leaders in the field.

[ACCESSIBILITY] 21 Recruitment Industry Trends for 2021
1. TRENDS
64% of experts agree skills testing will be vital for faster candidate screening in 2021, but only 40% invested in a screening tool to manage high volumes of applicants.
Top 3 priorities:
Speed up the hiring process
Improve candidate experience
Reduce hiring bias
What are we leaving behind in 2020? "Resumes" – Silvana, CEO @ Soluciones Conjuntas

2. CHALLENGES
55% of employers saw higher-than-usual applications per job opening in 2020.
39% said filtering a high volume of under-qualified candidates was their biggest pain point of 2020. 2 in 5 predict this will continue to be their biggest pain point in 2021.
How to overcome slow screening processes:
"We're using a recruitment tool that helps us automate some steps of the process, and makes candidate evaluation more consistent." – Kadri, Head of HR @ KlausApp
How did they handle it?
"Dedicated more time to recruitment – it is the most time-consuming part of my role." – Annie, People, Talent & Office Manager @ Feedr
"Consolidate similar job profiles into one rather than going through individual interview loops for each candidate." – Mirjam, Technical Recruiter @ Microsoft.
Re-hiring furloughed staff in 2021 – top tips:
"Keep your organisation top of mind"- Maarten, Director @ Jopp
"Focus on soft skills" – Stephan, Owner @ Magnify People
"Be objective and do your due diligence" – hiring manager
On accommodating rising numbers of Gen Z workers:
55% offer upskilling and education options, while just 18% plan to integrate cross-generational team building.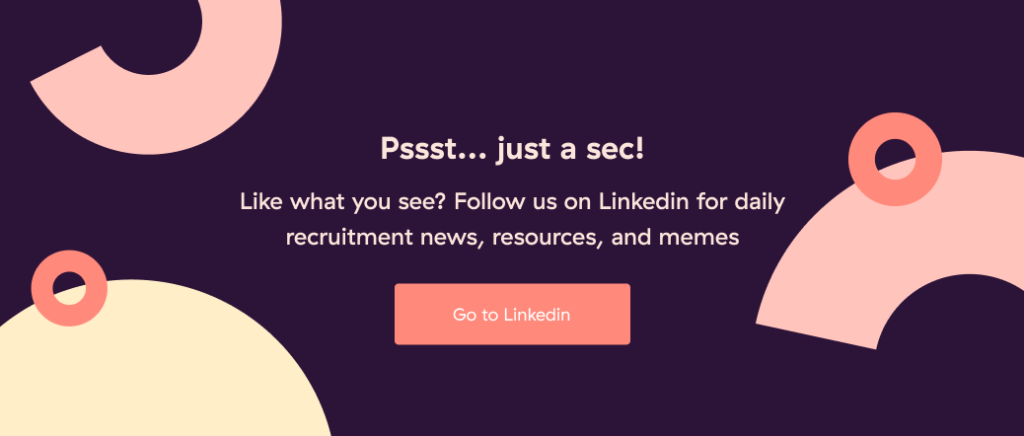 3. CANDIDATE EXPERIENCE
60% say candidates now expect quicker feedback on their application status
Quick win in candidate experience:
"Implement feedback sessions as a standard part of your recruitment process." – Maarten, Director @ Jopp
"Being transparent about the timeline and the steps of the hiring process helps to keep candidates engaged." – Kadr, Head of HR @ Klaus App

4. REMOTE HIRING
Top tip: If you're new to remote hiring, send out video interview set up tips as part of your standard communication with candidates. This helps avoid losing 10 out of a 30 minute call to "can you hear me, oh wait my power is low…"
Most and least desirable traits in remote workers:
Best: Self-discipline & strong communication
Worst: lack of motivation, bad time management, slow or messy communication
60% cited onboarding employees remotely as the biggest adjustment to the pandemic.
Top tips: How to successfully onboard remote hires
Document everything, create a knowledge base, and build it into your core values
Collect questions from formerly & recently onboarded employees and use their input to inform future onboarding
Keep the new hire always informed of the next steps. Here the key is to over-communicate rather than under-communicate.

5. DIVERSITY HIRING
70% said diversity hiring will be 'very important' in 2021, yet only 40% turned to new tools or training to help combat bias in hiring.

6. HIRING TOOLS
Tools employers can't live without in 2021: Recruitee, Helpscout, and online video conferencing software with recording function
If employers could design their own tool, it would help assess IT skills and provide tests for various job roles.