There are a lot of listicles trying to pin down every single remote company in existence. Employees want in on the newfound freedom, and employers want to appear flexible and hip. It's the new "unlimited office snacks" or "sports benefits" to list as a perk in the job ad.
"Remote is the new unlimited office snacks."
While I love all the resources shared, there's an important detail that's often forgotten. It's a detail that those who want to work fully remote can't afford to overlook. Before jumping with joy at how many awesome companies the list contains, there's something you should ask – are they all remote first or just remote friendly? This small nuance can make a world of difference.
This article is as much about the contrasts between remote-friendly and remote-first workplaces as it is about the processes needed to sustain a happy remote team. Oh, and I'll be using Toggl Plan and the systems we have in place as an exemplar of an employee-friendly, fully remote company.
Definitions – remote friendly vs remote first
First off, for the sake of this article, let's agree on what remote first (aka fully remote) and remote friendly mean.
A remote-friendly company is a business with a physical office that has above average flexible policies in terms of where and/or when people can do their work. The most common ways to exhibit remote friendliness are:
Employees can work some days of the week/month from home.
(Some) people are allowed and/or choose to work remotely for extended periods.
There are multiple offices employees can freely move between.
People are free to work the hours that suit them best. This often comes hand in hand with working from home/elsewhere or having offices in different time zones.
Even though employees are given more freedom, it's often considered a privilege or perk. Sometimes it's only available to a select audience or in other instances, the company culture simply makes it easier to work from the office.
In a fully remote company, everyone works remote. Working remotely is the status quo, and if it doesn't suit you, you're not a great fit. Having suitable characteristics (flexibility, great communication skills, self-discipline and accountability) for working in a fully remote team is the basis of all hiring decisions, no matter the level of your expertise. You don't see your colleagues face to face on a daily basis and most likely, you aren't even working in the same time zone with everyone.
Details make the difference
Remote work in any shape and form has its own perks and problems, and many of them are individual to each employees' personality.
If you're just looking to have more freedom, a remote-friendly company can be the best of both worlds. You can work from home when you feel like it, but also still have the option to pop by the office for meetings and Friday night beers.
A fully remote company might be best for someone planning to take their freedom to the next level and go abroad. Or if you want to look for employers outside of your hometown but have no desire to move.
Here are some of the differences in details that can impact your work life if you're looking to go fully remote but end up in a remote-friendly company.
Attitude
As briefly mentioned above, the biggest difference in remote cultures lies in the attitude towards it either as the status quo or a perk allowed to impeccable employees or those with seniority. In a remote-first company, if you can't handle working remotely, you simply won't make it.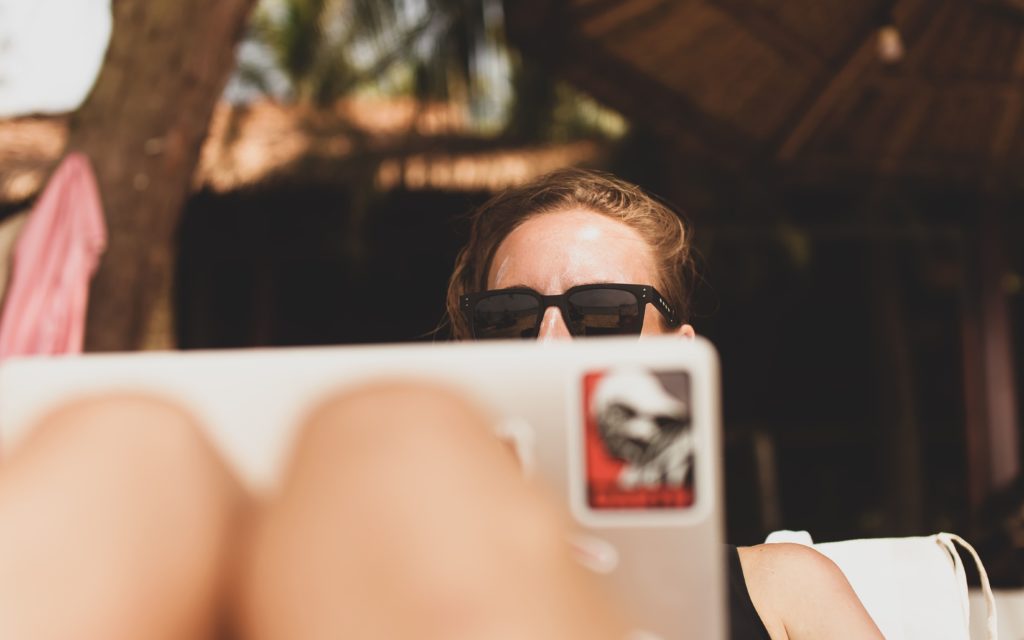 In a remote-friendly company, if you're given the chance to go remote, you should be grateful. In addition, you also need to make sure that no one else in the company is impacted by your choice to go remote. It kind of makes sense – if the majority of your peers are meeting in the office face to face, why should everyone else change their way of being so that you can enjoy a different lifestyle? There's less of a chance of this being an issue in a remote-first workplace where everyone starts off from the same position.
Communication
This leads to the second topic – how is the communication in the organization structured. Where are discussions happening and where are decisions made?
The difference in remote first and remote friendly arises if the latter hasn't set up proper processes to make sure employees taking advantage of remote opportunities are still involved. It's a matter of whether remote is considered short or long term.
Short term – You'll manage with the existing systems, and we'll handle the hiccups case by case.
Long term – Let's make sure all employees both remote and on site are always on top of everything. Let's prevent any hiccups by having proper systems and rules in place that make all employees equal, despite the preference of workplace.
In a traditional company setting, the majority of the people are having discussions and making decisions face to face, ad hoc in the office. Everyone who's in the office knows all that's been discussed, so there's no urgency to document or post the decisions right away. Sometimes notes are scribbled on a whiteboard or sticky notes, so they're technically available to everyone… as long as you're in the office. If there are no systems in place for keeping remote employees in the loop, they might miss out on important decisions or on an opportunity to have their say.
In a fully remote company, you couldn't exist without online communication and documentation tools. There's no random face to face discussions. You have to have systems for making sure information flows seamlessly and key discussions need to take place in public channels. The worst thing for communication is information getting lost and distorted in a telephone game of multiple private chats. This can be avoided by encouraging openness and organizing as much communication as possible via channels accessible for all. In Toggl Plan we do this by
having various open channels in Slack for teams, bigger projects and company-wide banter.
using Notion as our file management system where everyone is free to access internal handbooks, project specs and meeting notes.
keeping our planning, team, and task management in Toggl Plan where everyone can easily see what others are currently working on.
Toggl Plan streamlines a lot of communication, saving us the back and forth of "What are you working on?", "Are you done yet?" and other annoying questions.
Bonding
It's not only important decisions that someone working remotely might miss out on. It's also the office chitchat and watercooler talk – all part of bonding with your teammates. This can result in feeling distant and disengaged. The FOMO is real, and there's unfortunately not much you can do about it if you're part of a minority group of remote employees.
In a fully remote company on the other hand, there's not really anything to miss out on. Again, everyone is working in an equal situation and the bonding usually happens in video calls or Slack channels. In Toggl Plan the two main tools encouraging non-work-related communication are our chitchat channel in Slack and weekly Campfire video calls.
The chitchat channel is an open space where everyone shares their funny fails, cat videos of the day, awesome articles, as well as the occasional weather complaints.
Campfires are mostly non-serious meetings – we start with icebreakers to get to know each other better (What was your first ever job? Are you a museum or a beach person?) and then someone from the team does a short presentation on a hobby or otherwise interesting topic of theirs (just recently our CEO did a knife sharpening demo).
These are just a few of the many ways we encourage communication on a more personal level. After all, it's much easier to work with people you know and actually like.
Meetings
While meetings in a fully remote company take place via video call by default, remotely joining a meeting taking place in a physical office is a different experience. The main points to consider are:
Is it easy for people in the office to include remote staff in the meetings?
When do the meetings take place? Are you open to changing them ad hoc or are there some meetings that take place regularly at agreed times?
Does the technology support good quality video and audio calls so that everyone in the meeting feels they have an equal opportunity to participate?
Meetings are one area where a lot of the responsibility falls on the employees as well, no matter the type of remote company they work for. As a remote employee, it is up to you to make sure you always have stable internet, proper equipment, and not too much background noise.
Especially when you're one of only a handful of employees working remotely, attending several meetings in a row with low quality connection and lots of technical issues only does a disservice to yourself. With each negative experience, your coworkers become more and more reluctant to include you in quick discussions or ad hoc meetings.
Praise
In addition to feeling involved, it is important that employees feel appreciated and noticed. This has several aspects:
Public praise should be visible and equal to all employees on and off site. In an office it's easy to walk up to someone and say they've done a good job. But out of sight doesn't mean out of mind so it's equally crucial not to forget to praise those accomplishing great things from a distance.
People should be praised based on their work and results, not on the hours spent in the office.
At Toggl Plan, we use the HeyTaco app in Slack, which democratizes giving praise. There are no extra bonuses related to the system, but it's still widely used with hundreds of tacos handed out weekly.
In essence, everyone has five tacos every day that they can, but don't have to, hand out. These are used for whenever someone achieves something big, goes out of their way to help out, or just manages to make a coworker happy. More often than not we run out of tacos and end up sharing virtual wine and cheese instead.
Costs and benefits
Finally, we've reached the hot topic of costs and benefits – is working remotely supported by the company or does it come with a cut in the paycheck?
Firstly, it's a matter of where you choose to set up your remote office – in a coworking space, at a coffee shop or at home. A coworking space is a great option if you're keen to meet like minded people, but it comes with a price tag.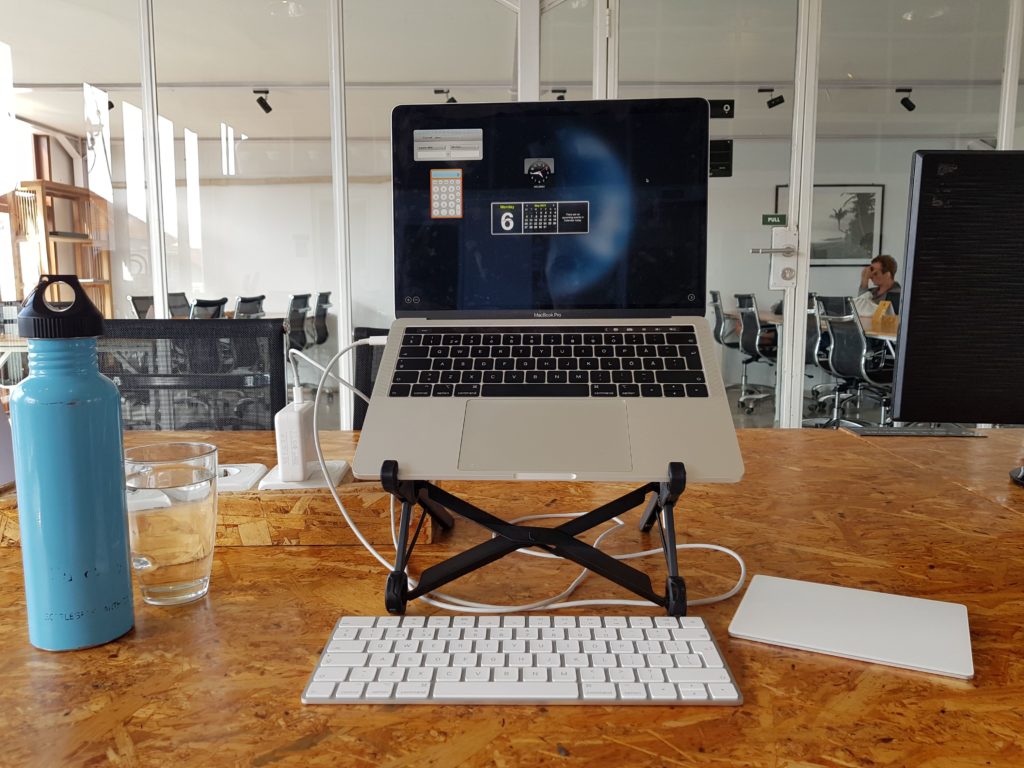 In a remote-friendly company where flexible working options are seen as an extra benefit in itself, the cost of a coworking space often falls on the employee.
Fully remote companies are more likely to have policies and separate budgets for shared offices or other internet costs. As a result, the decision of where to work and the ergonomics of the workstation of a remote employee become less of a financial issue and more a question of "Where can I do my best work?".
The second aspect is team meetings. At Toggl Plan, we're fully aware that even though we're a remote company, face to face human connection with your peers improves cooperation and is important. This is why a few times a year the company flies all its employees someplace for a week to spend time together. This is our replacement for the traditional company summer days and Christmas parties, and it's all-expenses paid by Toggl Plan so that everyone can be involved.
Oftentimes in remote-friendly companies, working remotely from another country means that you'll be missing out on organized team events. If remote is seen as a perk or a temporary solution, missing a team event isn't even seen as an issue. This strips remote employees of the much needed bonding with their team and can leave them feeling isolated. And if you're experiencing FOMO, then the cost of flying in often falls to the employee.
Final thoughts
More and more people seek out remote opportunities to travel and live the dream life of being location independent. However, in the search for a new remote company to work for, don't let yourself be dazzled by hip titles in job ads. Ask questions about internal processes to really get to know the culture within the organization.
Finally, something else to consider – working remote in itself, shouldn't be your only aspiration. If you're not passionate about what you're doing, doing it remotely doesn't suddenly fix everything else in your life. I suggest figuring out what you love first and then try to see how to make that work for you.
Kati Kuustik is a marketing and analytics specialist at Toggl Plan, where she helps the product and marketing teams better understand user behavior in order to translate that into valuable product updates and effective campaigns.