New to the term People Ops? Don't worry, you're not alone. As a fairly new concept, the People Ops demand has boomed, with vacancies growing 6x faster than their traditional HR equivalent. This is especially true for remote companies, where remote People Operations roles are actually the norm.
By the end of this article, you'll be an expert on all things People Operations. We'll start by defining exactly what it is and how it differs from traditional HR. Then we'll look at the benefits remote People Operations teams deliver to businesses and how you can find remote People Ops jobs if you're in the market.
Quick Links:
What is People Operations and What Do They Do?
People Operations teams are all about putting employees first. While many of the responsibilities cross over into traditional HR, People Ops focuses more broadly on maximizing employee effectiveness. This includes:
Focusing their entire mission on employee satisfaction and performance.
Optimizing the entire employee journey, including onboarding and training.
Cultivating a great employer brand.
Attracting, evaluating, and hiring talent through optimized hiring processes.
Modernizing and automating functions such as payroll and recruitment.
Supporting employees day-to-day with areas such as benefits, company policies, and work/life balance.
Analyzing people metrics such as turnover rates, time to hire, and employee satisfaction to identify areas of improvement.
As you'll see, People Operations is more than just a re-brand for HR. People Operations takes a more strategic and holistic approach to people, focusing on ways to make them happier, more productive, and feel more connected with the organization.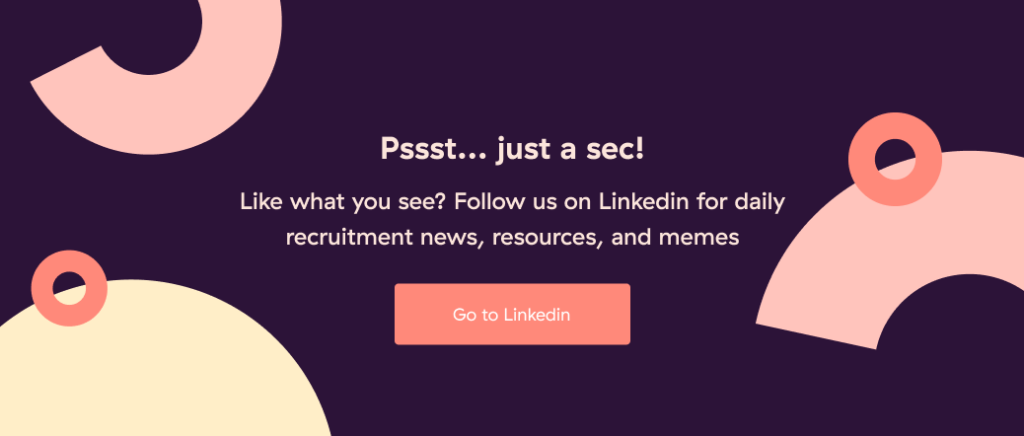 People Operations vs. HR – What's The Difference?
As we've seen, People Operations and HR have a lot of crossovers, but there are some key differences. Let's put them side-by-side to see how People Ops shapes up.
| Traditional HR | People Operations |
| --- | --- |
| Narrowly focuses on traditional HR topics such as pay, benefits, and recruitment. | Takes a strategic and holistic view of the needs and performance of People. |
| Ensures employees work in a way that reduces the 'people' risk for the company. | Focused on making people happy, more productive, and more connected with the whole company. |
| Tells employees about key decisions and policy changes. | Consults employees, co-creating key decisions and changes. |
| Align HR strategies to the corporate brand messages. | Proactively nurture the employer brand to engage employees and customers alike. |
| Reactive recruitment approach, tactically filling vacancies as and when they arise. | Attracting, hiring, and retaining culturally-aligned talent using innovative recruitment tools. |
| A reactive approach to people management, responding to things as they happen. | Proactive focus on enhancing the employee experience through innovation and new ways of thinking. |
| Takes a transactional view of pay, reward, and benefits to mitigate excess cost. | Goal-based reward systems based on performance, innovation, and creativity. |
| Hires new employees when people leave. | Supports the current workforce to reduce staff turnover and promotes career pathing. |
| Operate in a silo from the rest of the business. | People Operations are the central department connecting the entire business. |
Why Is People Ops So Important for Remote Companies?
Now that we know what People Ops is and how it compares to traditional HR roles, it's time to discuss the benefits. In particular, remote companies with distributed teams have transitioned to the remote People Operations model – here's why:
It Helps to Overcome Challenges
While full-time remote working has many benefits, it's not without its challenges. By taking a holistic people-focused approach, remote People Operations specialists help distributed teams overcome the following key challenges:
Collaborating and coordinating work across time zones.
Providing clear and consistent guidance on communication, processes, and habits.
Fostering best-practice sharing between colleagues.
Polishing remote hiring processes to hire faster and more confidently.
Leveling the playing field for pay and benefits across different countries.
Enabling remote employees with the right technology.
Maintaining engagement with organizational objectives.
These are just a handful of the biggest challenges remote employees face daily. People Ops teams are focused on resolving these, working collaboratively with employees to try new ideas, innovate processes, and drive improvements.
It Creates an Amazing Culture
For remote companies, People Operations become the heartbeat of the business. By focusing on the people, their needs, and ultimately their satisfaction, remote People Operations teams have to create an amazing culture.
We all know that feeling truly part of an organization is hard when you're remote, as nothing quite helps you connect with your team like being in a room with them. But with the rise of collaboration tools, video conferencing, and Space-as-a-Service workplace solutions, it's never been easier to connect as a team.
It Reduces Time-to-Hire
From a recruitment perspective, adopting a People Ops model inevitably leads to a much reduced time to hire. Bring together a fantastic employer brand (focused on putting people first), slick and efficient recruitment processes, and innovative hiring technology, and you've got the perfect recipe for rapid, high-quality recruitment.
That helps optimize one of the critical recruitment KPIs, time-to-hire, slicing the time it takes to fill a vacancy when one becomes available. And with the costs of hiring an employee increasing year-on-year, People Ops don't just slash your time-to-hire, they slash your expenses too.
It Boosts Employee Effectiveness
All of this comes together to improve employee effectiveness. People Ops teams listen to the challenges employees face and put their needs first when it comes to developing solutions.
Feeling valued, prioritized, and cared for improves employee satisfaction and, ultimately, employee performance. People Ops managers focus all of their energy on ensuring key metrics such as employee satisfaction, churn rate, and workforce engagement are optimized.
What Skills or Qualities Make a Great Remote People Ops Specialist?
By now, we're pretty confident you'll be converted to the People Ops way of life. It's hard not to be. After all, who doesn't want their employees to feel more valued, deliver better outcomes, and stay with their organization for longer?
But great People Ops teams don't just create themselves. Whether you're hiring a People Ops specialist or looking to make the transition yourself, here are some of the skills and qualities needed to become a People Ops superstar!
Collaboration – People Ops is all about co-creating a better way of working, so you need to be able to work well with others. Not only is this important to keep your people happy, but it's also important to collaborate upward too. This ensures your strategic People Operations work aligns with the organization's goals and objectives.

Emotional Intelligence – People Ops specialists need to be able to understand what makes people tick. They need compassion and empathy to understand the challenges employees face to accurately come up with solutions.

Problem Solving – People Ops isn't as reactive as traditional HR. Instead, People Ops leaders have to be able to tackle situations and come up with problems proactively. Especially for new and exciting remote companies, you may need to think outside the box, harnessing creativity and confidence to try something new.

Analytical – People Ops is a results-driven business with success decided by key metrics such as employee satisfaction and churn rate. However your organization collects their data, you need to be an expert at analysis to fully understand it and turn it into actionable outputs.

Conflict Resolution – Data shows that 85% of employees experience workplace conflict in their lifetime. As a People Ops specialist, that conflict will come to your door, so you need to be able to manage and diffuse it as effectively as possible.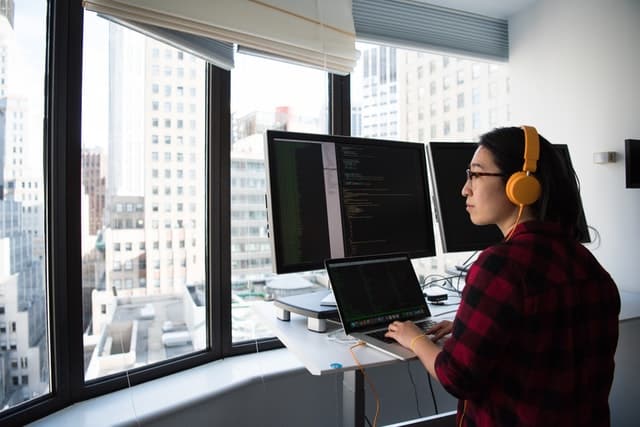 Where to Find Remote People Ops Jobs?
Fundamentally, People Ops jobs are no different from any other jobs – there are loads out there, you just need to know where to find them.
But if you're explicitly fishing in the remote market, you need to take your search to some particular places. If you're in the market for a remote People Ops role, we'd recommend the following remote job boards:
Toggl Hire – The Innovative Way to Hire a People Ops Specialist
Similarly, if you're looking to hire an awesome remote People Ops specialist, we'd recommend placing your job ads on the above sites.
Why go for a scattergun approach with expensive boards like Indeed, when you can target exactly the type of remote-ready employees your business needs?
And, of course, the very best People Ops leaders are always looking for ways to digitise and innovate the recruitment process. Get ahead of the game and start hiring amazing People Ops specialists using Toggl Hire skills tests – in fact, we've already done the work for you!
Our People Ops Smart Test features a range of standard and hard questions created by People Ops experts. That way, whether you're new to People Ops or not, you'll be safe in the knowledge that you're asking the very best questions!
Once the test results are in, our bespoke dashboard helps you filter out the high performers, giving you instant insight into who should be taken forward to the next stage. Toggl Hire is fully customizable, too, allowing you to create an excellent candidate experience with your own branding and messaging.
Like the sound of that? Check out our 1-minute explainer to see how it's done!
Summary
People Ops isn't just a fancy HR re-brand. Especially in remote organizations, People Ops helps companies put employees at the center of everything they do, focusing on their wellbeing, happiness, and productivity.
If you're a remote company wanting to take your performance to the next level, we'd recommend investing in a remote People Operations team. It'll help you overcome some common remote-working challenges, including pivoting your recruitment process to effectively hire top-tier remote talent.
After all, it's the people that keep the business world turning, so make sure you do everything you can to hire the best remote workers on the market!
James Elliott is a Strategy Manager and Writer from London, UK. When not working on the day job, James writes on a variety of business and project management topics with a focus on content that enables readers to take action and improve their ways of working. You can check out James' work on his website or by connecting on LinkedIn.