When my grandmother retired after 40 years of teaching, she walked away with a gold watch and a generous pension.
Today, you might get that tenure and those perks if you work for the government or the military, and even then, it's a big IF.
Times have changed. Today, getting a raise usually means jumping ship for a higher-paying job.
If you work for 40 years, it probably isn't for the same employer, and keeping your job requires more than just picking up experience as you go. To stay relevant, you have to embrace continuous learning, otherwise known as upskilling, both for yourself and your team.
What Is Upskilling?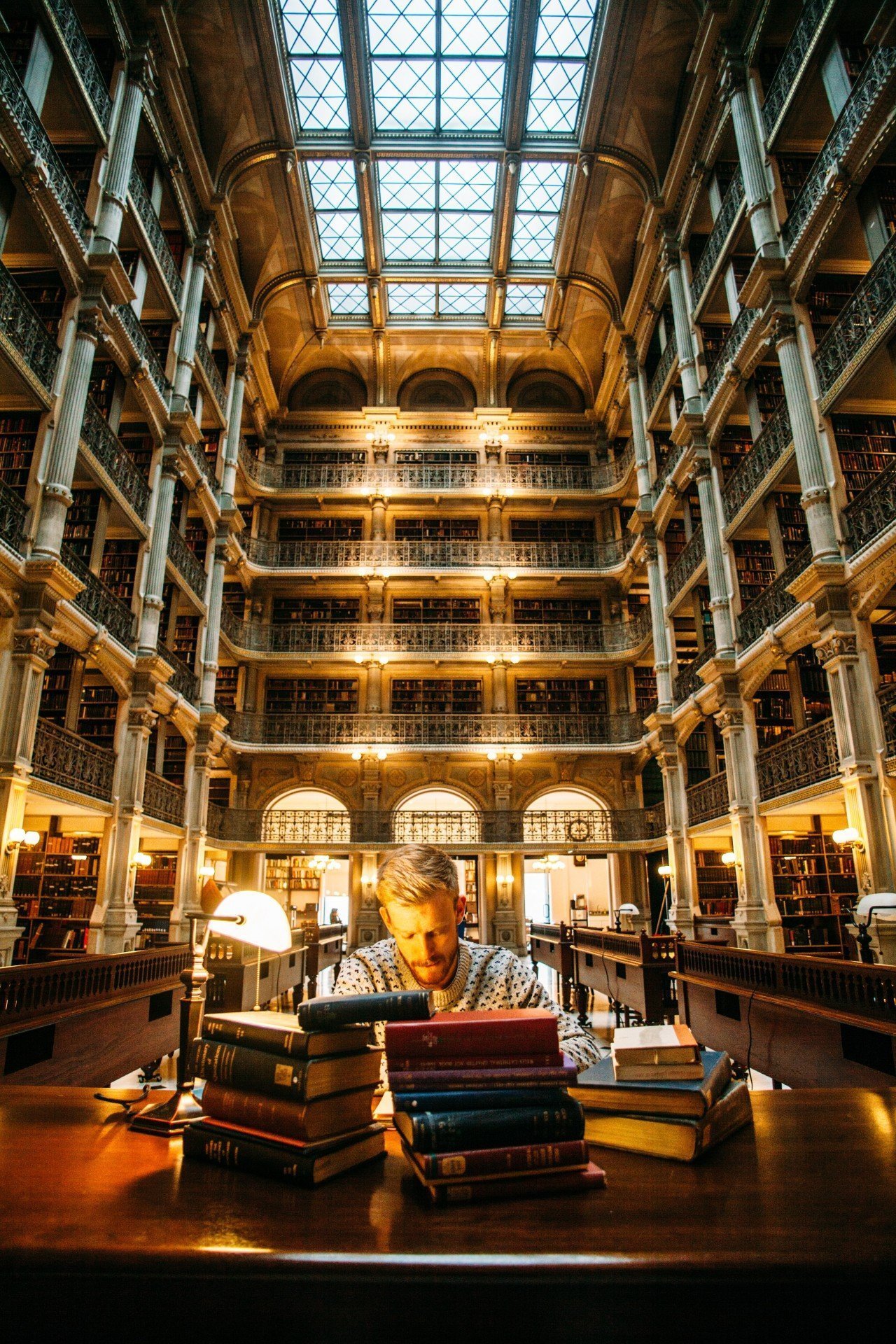 Upskilling is the process of continuous learning so you can minimize skills gaps and master new abilities.
For years, professional development was primarily the domain of doctors, lawyers, and other professionals who needed to stay current because patient lives and fiduciary responsibilities demanded it. Today, everyone has to keep learning if they want to stay relevant.
It's a trend that many businesses have embraced by investing in training programs.
According to a study by Training Magazine, U.S. companies spend an average of $4.5 billion on employee training and development programs. Amazon, AT&T, and Marriott International Inc. are among the many corporate giants that are upskilling their workforces.
What Are The Benefits Of Upskilling? (Why Training Is Important)
With today's workforce being technology-driven, skills gaps can easily appear in any organization. Upskilling can help businesses improve their bottom and their employees feel valued as they remain relevant at work. 
Benefits to a company include:
Maintaining a quality workforce. Managers don't want to lose their best employees to the competition. Upskilling is an excellent way to invest in your workforce and demonstrate your commitment to the career success of your team.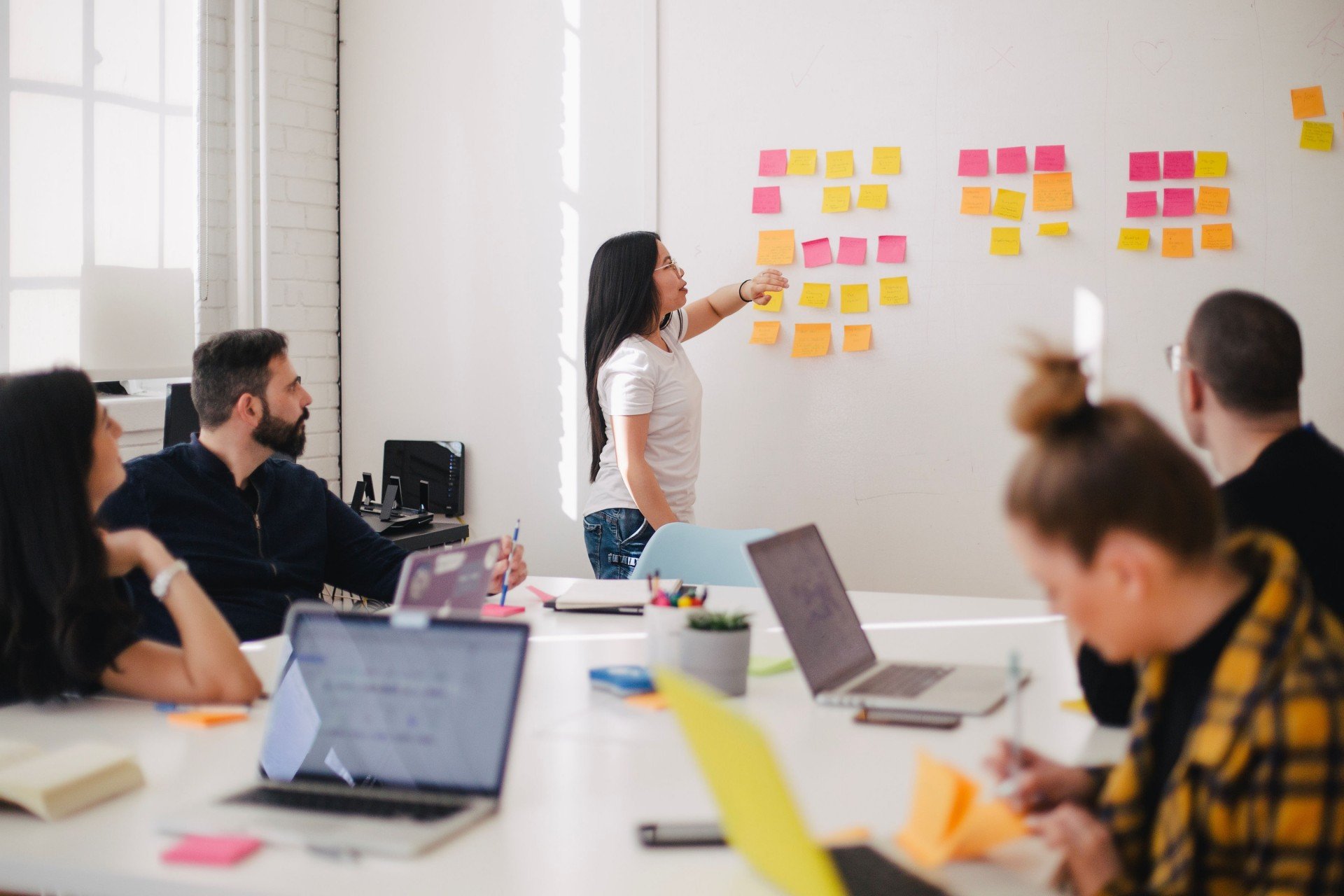 Remaining competitive. All companies need people with strong industry-relevant skills. Otherwise they can't compete. A well-educated team produces results that can keep your company ahead of the pack.
Being attractive to new hires. Recent studies suggest that employees today value upskilling opportunities nearly as much as a good salary, enjoyable work atmosphere, and health benefits. A growing number of employees are citing professional development as a key factor in deciding whether or not to accept a job offer.
Less turnover. Employees are more willing to stay with a company that provides them with free skills training. This means less turnover and, by extension, lower hiring costs.
If you're an employee, upskilling will:
Keep you current on industry trends. Upskilling can help you stay abreast of the latest industry tech or skills requirements. You'll recognize when and where your abilities are starting to fall short and be proactive in seeking training.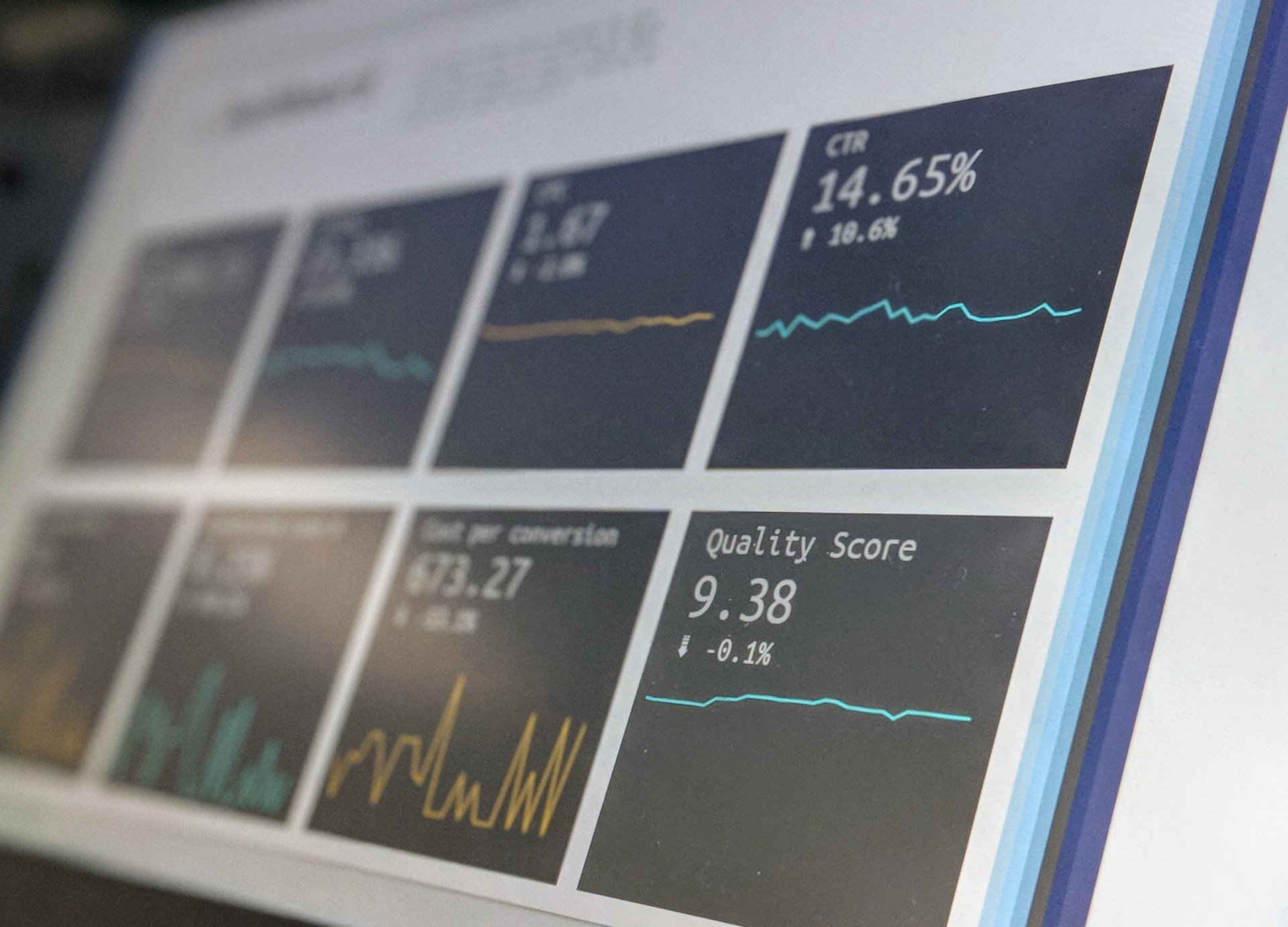 Future-proof your career. If you don't keep up with the continuous changes in the workplace, you'll soon be left behind. Staying relevant can reduce your risk of being laid off or, if you are 'downsized', make it easier for you to find another job more quickly.
Better position you for promotions and raises. When you master new and valuable skills, you increase your market value. This puts you in the best possible position to negotiate a raise or apply for a lucrative promotion.
The Best Upskilling Opportunities
There are literally endless ways to upskill. They can be simple (but effective) strategies like peer mentoring and lunch-and-learn sessions or evolved and high-tech mediums like online courses and the use of AR and VR (augmented reality and virtual reality).
Below are some examples of the latter. Upskilling today is generally about learning to master new technologies, so tech-driven training platforms are a double bonus.
Online Courses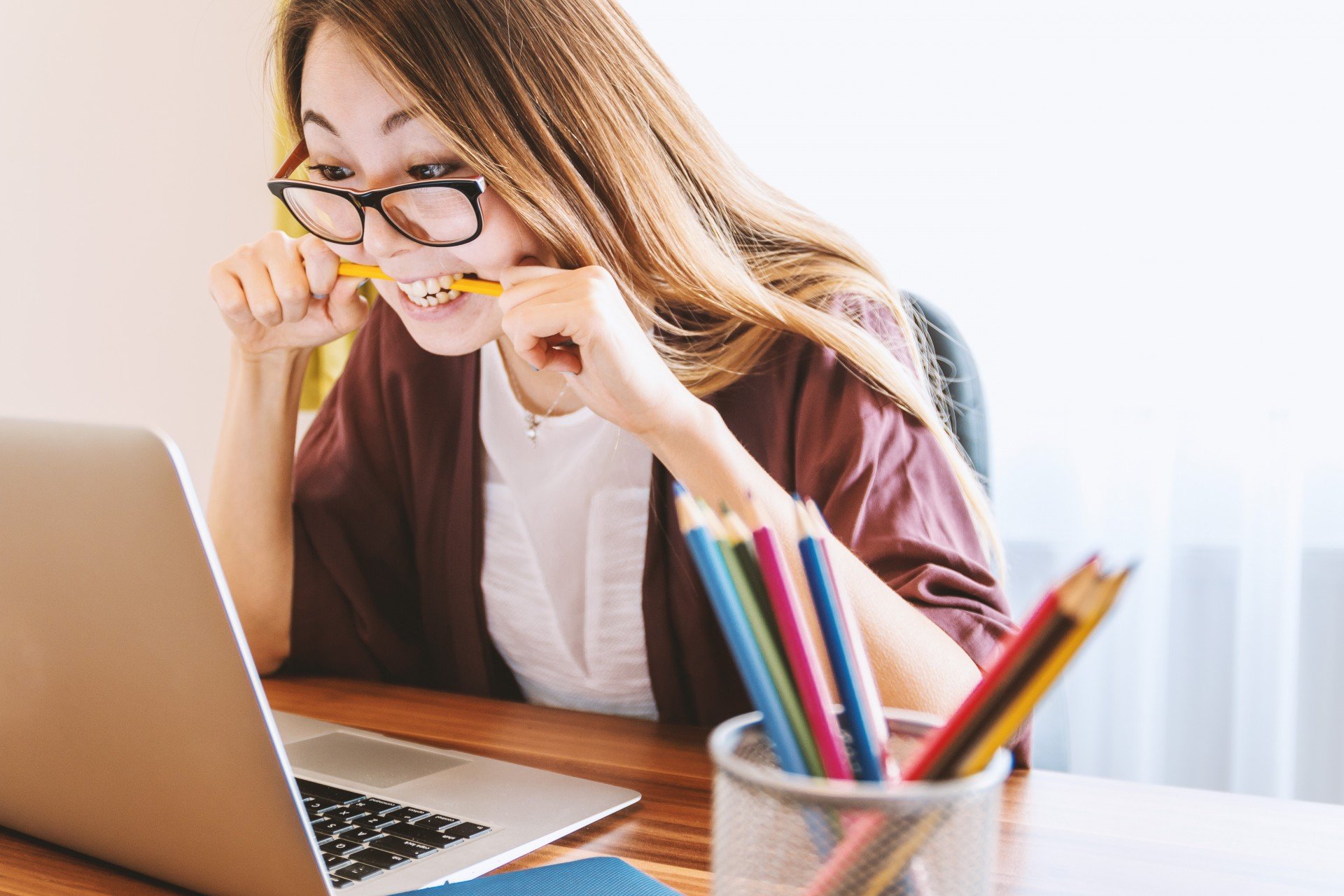 According to a survey conducted by the Learning House, 44% of respondents who took online courses reported that their employment prospects improved while 45% stated that the learning opportunities resulted in a salary increase. Compared to a regular series of classes, online courses are more affordable, highly flexible, and can be paced to accommodate individual learning speeds.
There are several elearning sites available, but those listed below consistently come out on top in terms of course quality and student satisfaction.
Coursera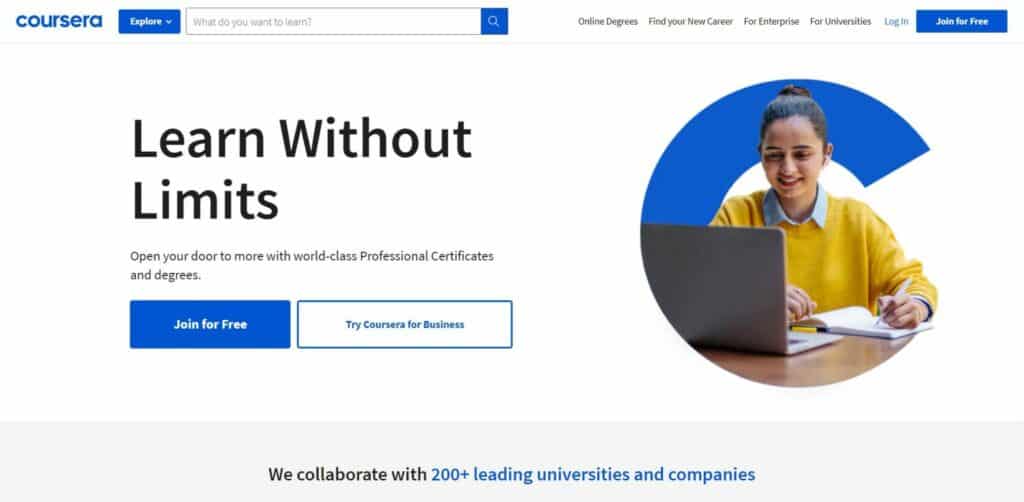 Over 1600 online courses (many of which are free of charge) available in multiple fields and 23 million registered users, Coursera is one of the biggest e-learning platforms. It also collaborates with top universities like Michigan, Stanford, and Yale and leading companies like IBM and Google.
Courses are available in areas like digital marketing, business, computer science, data science, and even medicine. Each class is accompanied by a flexible schedule and useful materials like videos and downloads. If English isn't your first language, courses are available in French, Spanish, Chinese, Russian, and other languages.
While Coursera can provide you with valuable learning opportunities, there is one downside: once you complete a course, you can no longer access its resources for further review.
SkillShare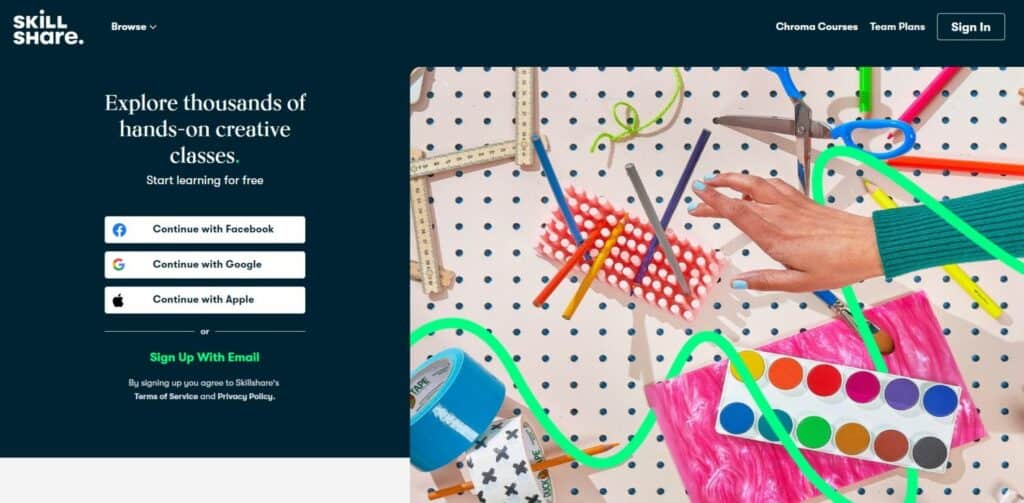 SkillShare has over 24,000 online courses in several fields, many of which are creative (illustration, design, writing, photography and film). There is a free membership that provides access to a limited number of courses and a paid version which makes the entire course database available for both online and offline viewing.
What makes Skillshare stand out is that most classes involve interactions instead of lectures. This is likely due to the high number of creative courses, which require students to complete projects and get feedback on their work.
Udemy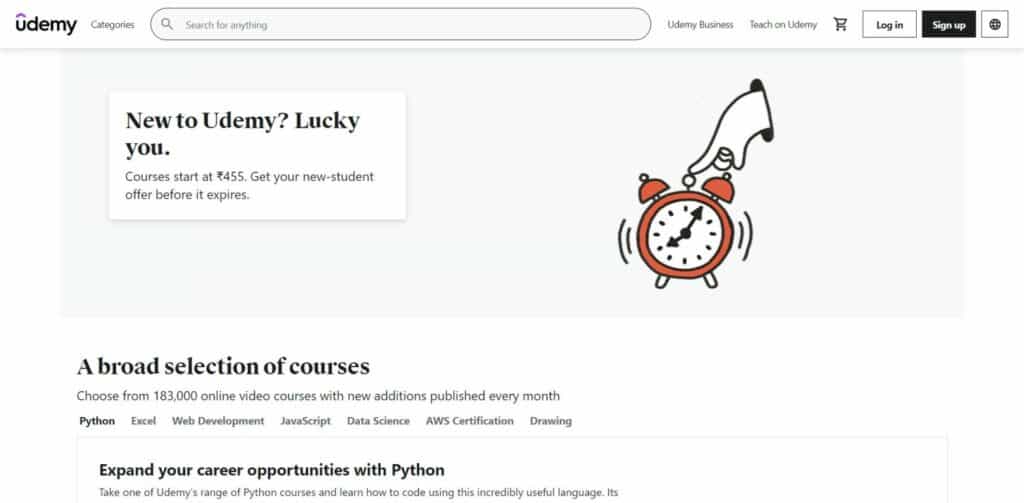 Udemy is another prominent platform in the elearning industry. Like Skillshare, most of its courses are not accredited, but they can help you learn or develop skills that are important for your career.
Udemy is widely known for its affordability. It also regularly reduces prices on its more expensive courses, which are available in categories such as business, personal development, lifestyle, and creative design. Once you sign up, you'll find the video tutorials easy to follow and learn from.
Augmented Reality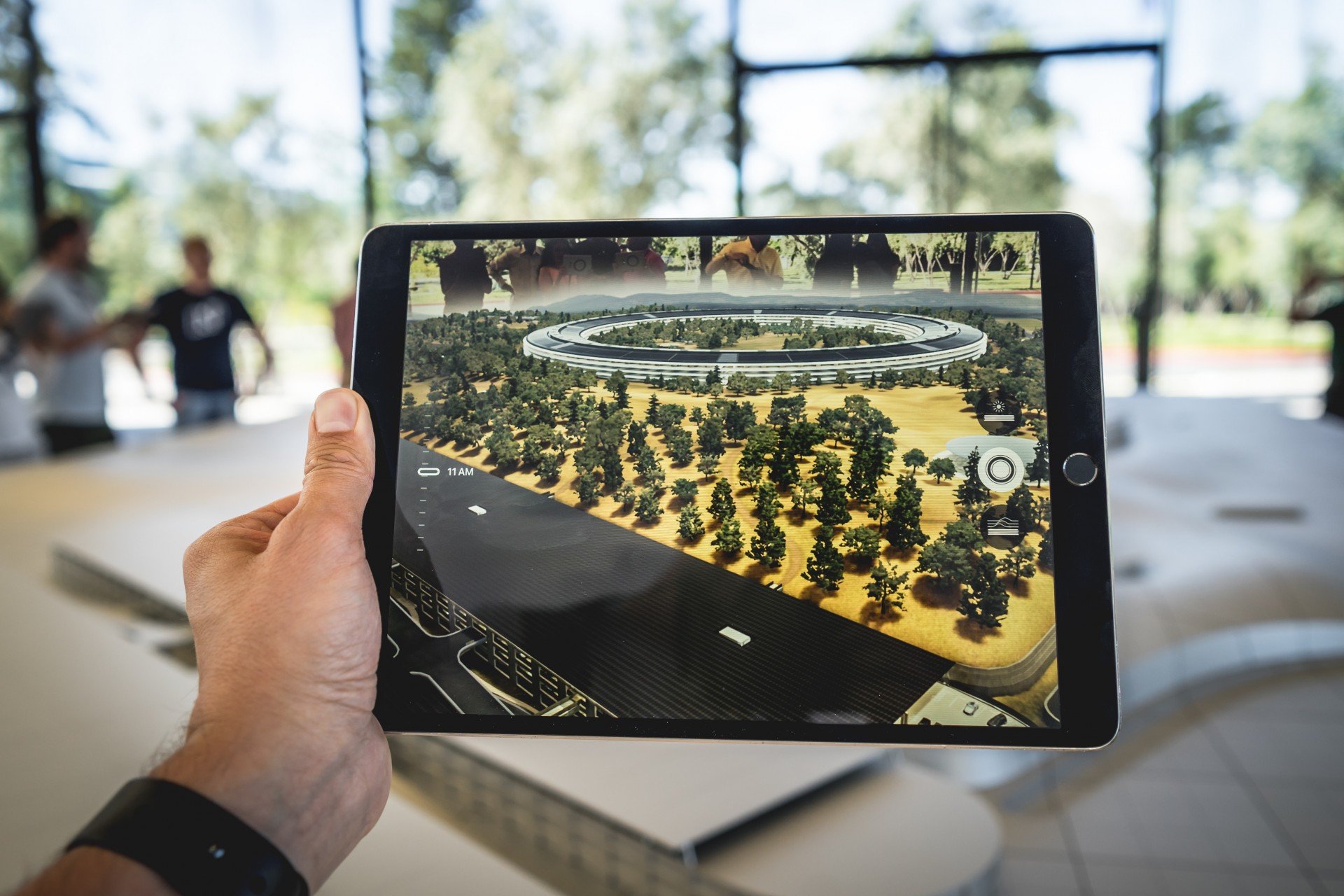 Augmented reality was originally developed by the U.S. Air Force in 1992. When it was integrated into Pokémon Go, tens of millions of people learned that it was possible to use their phones to interact with virtual objects in the real world. Now, businesses are using it to make upskilling more engaging.
Augmented Reality Training is an emerging technology that allows you to see the real world with virtual objects superimposed on or composited with physical objects. Unlike virtual reality, which is a 100% digital environment, augmented reality (AR) combines reality with digitally enhanced details.
AR makes traditional learning modalities more effective. In an instructor-led course, students can move around the classroom and collect information by using their phones to scan AR symbols. This approach has proven to be highly successful in the medical field: AR can create models of the human body that enables medical students to learn about anatomy and carry out surgeries on virtual patients.
AR has also been used to help retail employees learn more about the products they sell. All they have to do is point their phones at a piece of merchandise and immediately receive information. It has even been integrated into the onboarding process at some companies: new hires can scan AR symbols with their phone and get instructions for carrying out their new responsibilities.
Virtual Reality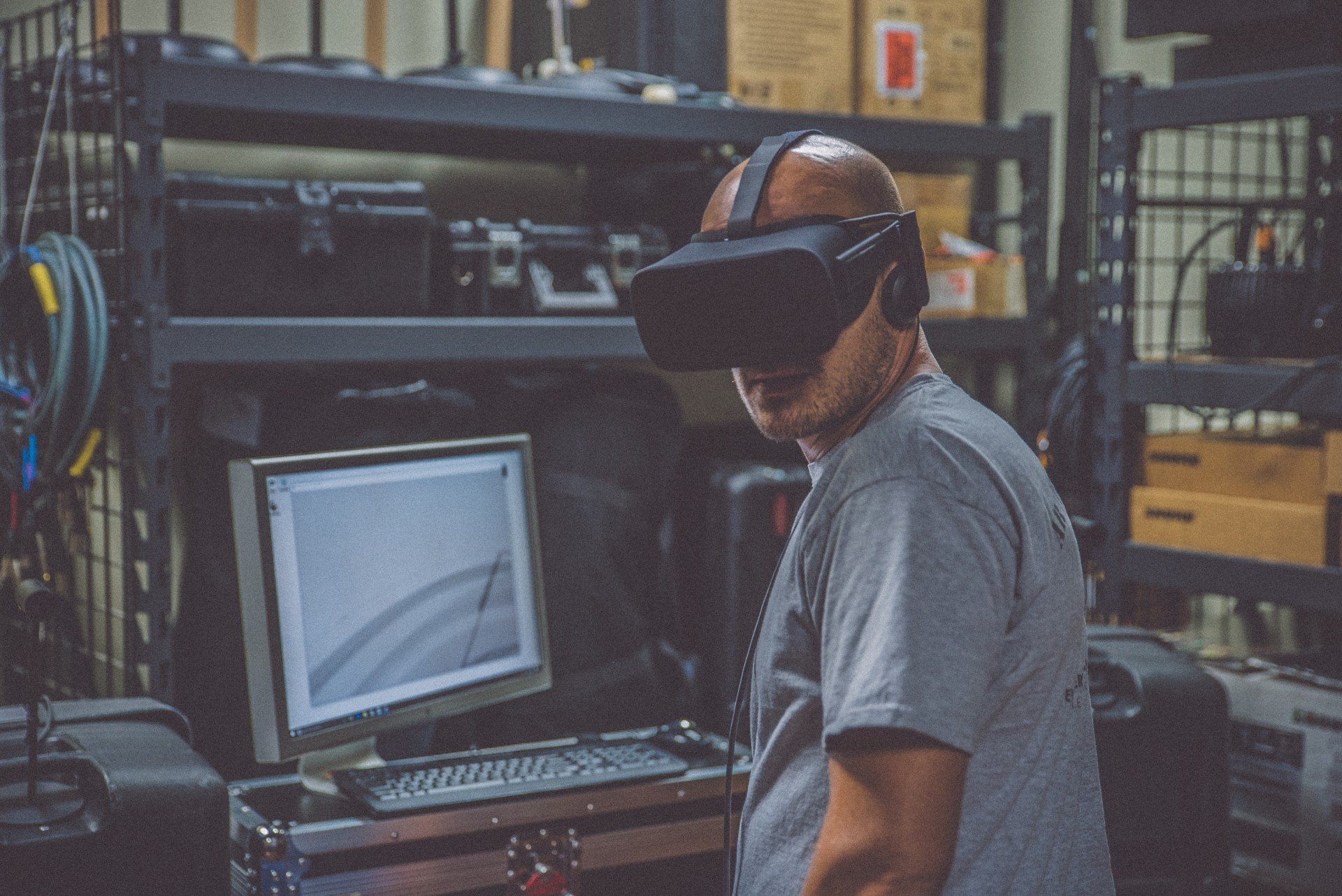 Like augmented reality (AR), virtual reality (VR) allows learners to experience real-life scenarios connected with whatever subject they are studying. VR, however, takes it a step forward by immersing you into an isolated reality environment. Using a VR headset, you move through a unique and simulated 3D space, with images that react to your movements.
Advantages of VR training include:
You are fully immersed in your learning environment. No distractions can break through.
You can respond to your surroundings the same as you would in a real-life situation, allowing you to practice your new skills immediately.
If you are employed in a high-risk environment, such as manufacturing or defense, you can learn in a safe setting and avoid the risk of a training accident.
It is a known fact that we learn more effectively through visual aids. An estimated 90% of the information that reaches the brain comes through your vision while most communication is visual-based, so VR improves recall and retention of new information. It is a successful training strategy embraced by Fortune 500 companies like WalMart, UPS, and Boeing, all of which have reported increased retention rates and improved productivity as a result.
Check out our article on 50 productive things you can do when you're not feeling to productive and bored.
Conclusion
The world is changing and it won't wait for anyone: upskilling provides you with a way to keep up with innovations in problem-solving, logical thinking, and tech integration. Fortunately, the platforms that deliver the lessons make the learning process more intuitive and effective.
As more companies acknowledge the importance of ongoing training, the result will be a more capable workforce, increased engagement among employees, and internal promotions that can take the business further in a competitive industry. For workers, knowledge is power: the opportunity to learn will maximize their career prospects, reduce the risk of redundancy, and create the loyalty that (just might) make the golden watch a thing again.

Rose Keefe is an author and technical writer who has over ten years' experience in supporting project managers in the manufacturing and construction sectors. One of her primary responsibilities was developing product manuals that supported efficient use of industrial equipment. She continues to write on the subject of time management and commercial productivity for trade websites and publications.