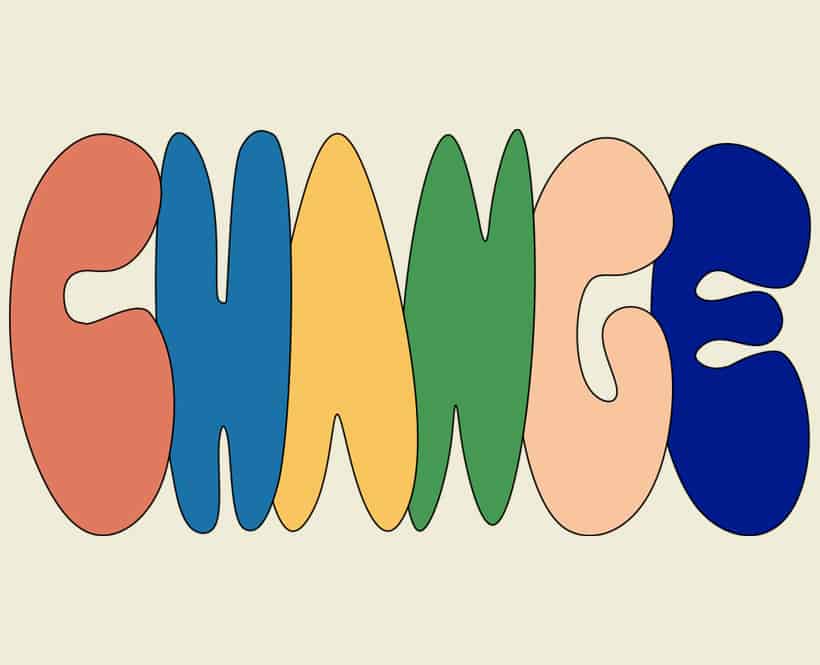 New year, same you. And yet…there is something you want to change, right?
We're all captivated by the idea that we can change. The new year brings with it the opportunity for improvement, innovation, a better version of ourselves. This hopeful feeling is most evident at the start of a year. But really, the desire for change is always lurking in some form, spanning everything from our personal habits to the world around us.
So this week we're tackling change. Why do we place so much hope in the concept of change? What are the psychological components that spur or prevent it? What do we get wrong about it? Is change really as great as we make often make it sound?
We've chronicled and explored personal change, change in the workplace, and a handful of experiments on changing behaviours. In so doing, we hope to elucidate why we care so much about change – particularly when a new year rolls around.
Change Your Identity
First, change from within.
James Clear, author of Atomic Habits: An Easy and Proven Way to Build Good Habits and Break Bad Ones, argues that there are 3 layers to making change: changing your outcomes; changing your processes (systems) and changing your identity (your beliefs, worldview, self-image and judgment about yourself and others).
We have all ideas about who we are and who we'd like to become. And while these ideas aren't static, adjusting them can be difficult and, at times, painful. However, overcoming the mental hurdle of change is essential.
Acts of Change
It's all about what you do.
Changing isn't just about dreaming up an idea and hoping it will happen. In most cases, it actually involves rewiring your brain through changed behavior. Thinking patterns create neural pathways that can then serve as the foundation of your behavior when you're faced with a decision. So it's really not as simple as just "trying not to smoke" or "just not eating carbs."
Will Work For Change
How can we manifest change in the workplace?
One of the places where change inevitably hits us is the workplace. Sometimes we experience change we can't control – a new boss, a round of lay-offs, a change in ownership, a different client. Sometimes, there's a change within us – we're no longer happy doing the same role we once enjoyed, we no longer feel we're growing, we're not being fulfilled or doing something we believe in.