In the past, we've mentioned how effective an open door policy can be if used properly. While many managers find great success with this strategy, others will find it has negative effects on their ability to lead their team.
When deciding whether to have this approach become part of your management style, you should be aware of the issues that arise when it isn't set up correctly.
Problems with an Open Door Policy
There are plenty of benefits to an open door policy, such as accountability, open communication between management and employees, quick answers to upper-level questions, and strong business relationships amongst the team. But on the other hand, if proper rules and regulations aren't set with this practice, it can lead to a handful of problems.
Employees Become Too Dependent
When a manager's door is always open, their team may feel overly comfortable asking them questions about every single task that crosses their desk. This can lead to a high level of dependence that takes away from a team's initiative and resourcefulness.
Constant Interruptions
Managers tend to have a lot on their plates from day-to-day, making distractions a hindrance to their ability to complete these tasks. An open door means plenty of opportunity for anyone to come in, even at the most busy of moments, to ask questions or simply chat.
Unnecessary Personal Visits
Along the same lines, some team members may see their manager's open door policy as the chance to have personal conversations whenever they want. This can lead to the team leader becoming everything from a confidant or an advisor to even feeling like a therapist at times.
Manager Too Distracted
After managers leave their door open, they often feel pressured to never close it. Even if they are too busy to help at a specific moment when an employee asks for their assistance. This can lead to them being too distracted to provide quality advice or answer questions in a knowledgeable manner.
Decreased Productivity
While managers will likely take the biggest hit to their productivity, an open door policy without proper directives can have a negative effect on the entire team's production. This often leads to the door closing entirely, which doesn't help any more than one left wide open.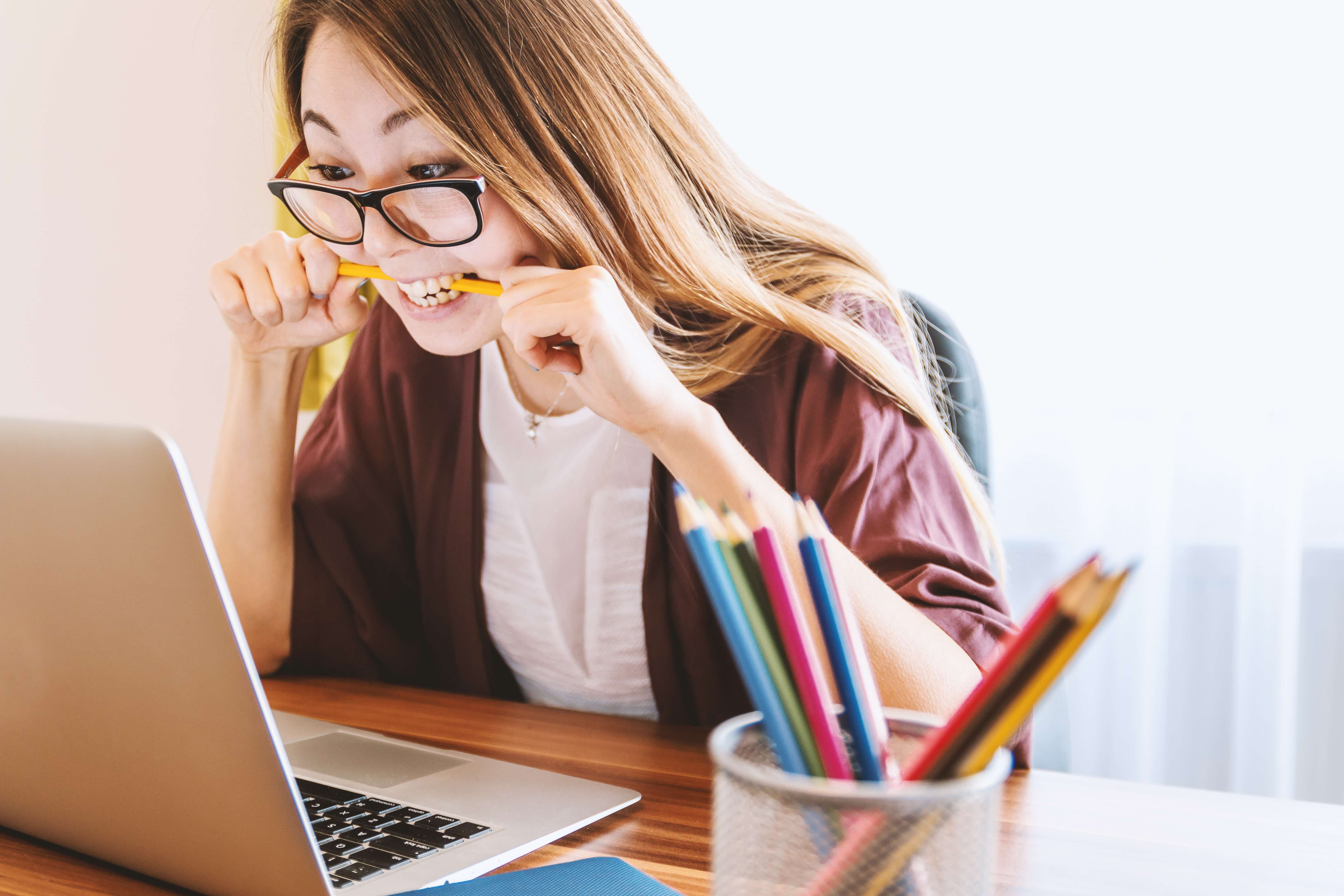 Improvements to an Open Door Policy
Do you want your team to feel comfortable talking to you, while still feeling empowered enough to do work on their own and be able to handle daily tasks? Luckily, there are some alternatives to an open door policy that make this possible.
1. Scheduled Open Door Times
As a manager, there will be times that you are busy and times that you may have a bit more breathing room in your schedule. If you still want to give your team the opportunity to come speak with you, offer them specific times during the day you expect to be less busy than others.
This availability may change, but do your best to keep them aware of when you are free to assist them throughout the day. You can either let them schedule small increments of time with you, or simply allow them to come in on a first come, first served basis.
2. Have Weekly One-on-One Meetings
A great way to visit with everyone is by having weekly or bi-weekly one-on-ones. Depending on the size of your team, these may be less frequent to allow each member the opportunity to share their current workload and address any questions for you.
Schedule these for the same day and time each week, so you both know when to be prepared for the conversation. These visits can prevent much of the need for additional chats throughout the rest of the week.
3. Schedule Team Meetings
Just as team members need to meet with their manager, they often need to meet with one another as well. Holding a team meeting at least once a month will give the manager an opportunity to visit with everyone and review goals, projects, and upcoming milestones.
These meetings should always have a firm purpose, along with a pre-arranged agenda of topics to go over. This will avoid any unnecessary details sneaking into the conversation.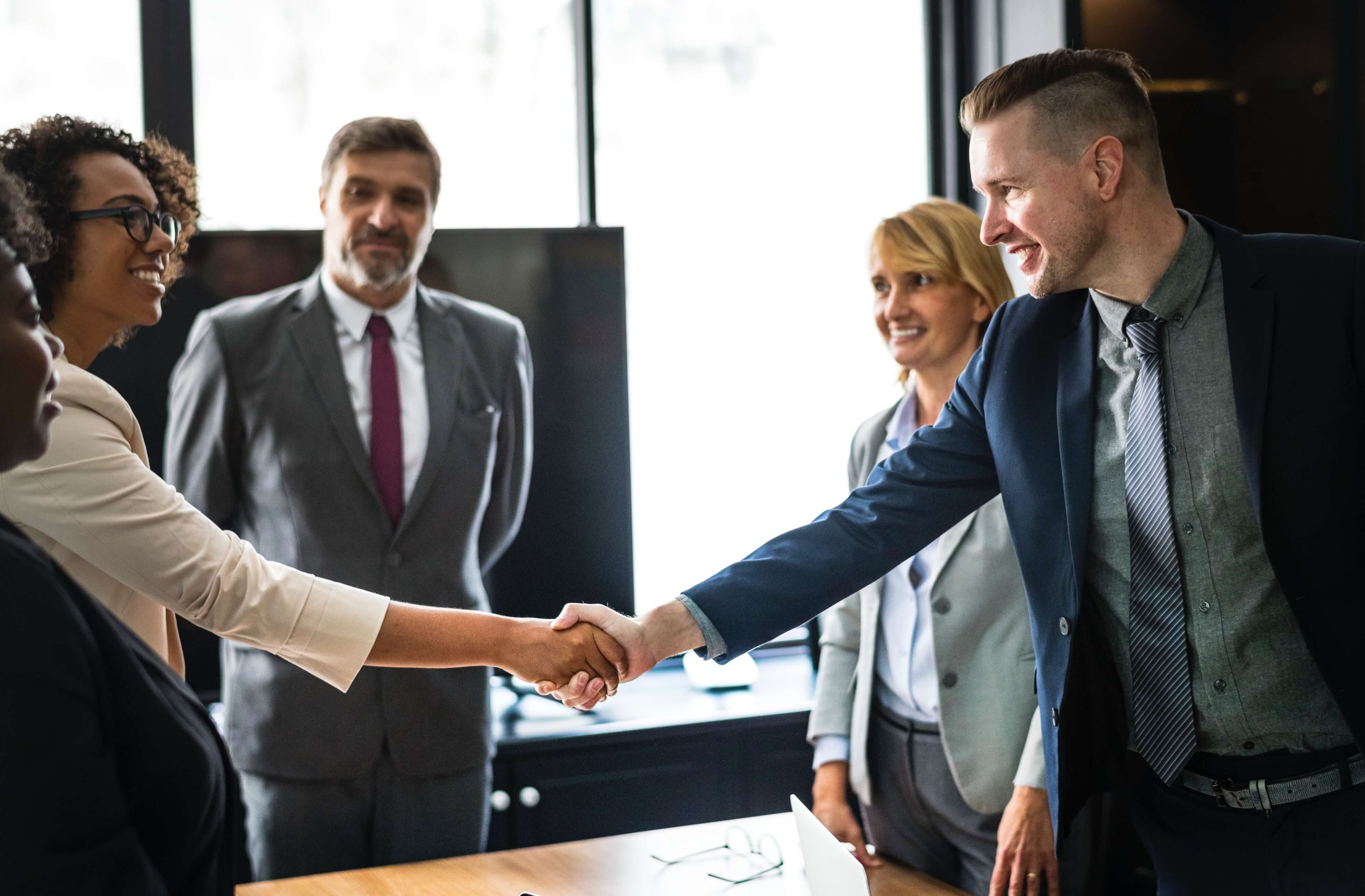 4. Set Professional Rules & Standards
While you should have a desire to connect with your employees on a personal level, it is important that both parties recognize the business relationship above all. If you have an open door policy, a standard must be set that these times are to discuss professional, business-related manners.
Personal conversations can be enjoyed in passing or during lunch breaks. Managers can even join their employees for happy hour on occasion to build personal connections and promote team chemistry. But during peak work hours, topics should be focused on the work at hand.
5. Use Communication Tools
A great feature of an open door policy is the ability for team members to communicate with their manager in more ways than simply face to face. Online tools like Toggl Plan make it possible for employees to feel empowered to make their own decisions and self-manage their tasks. As questions arise, integrated tools like Slack are available to send queries to the manager about the current projects.
Managers have access to visual overviews of their entire team's work, keeping them aware of who is doing what and how their efforts are progressing. A clear view of team timelines helps everyone stay on track and hold each other accountable.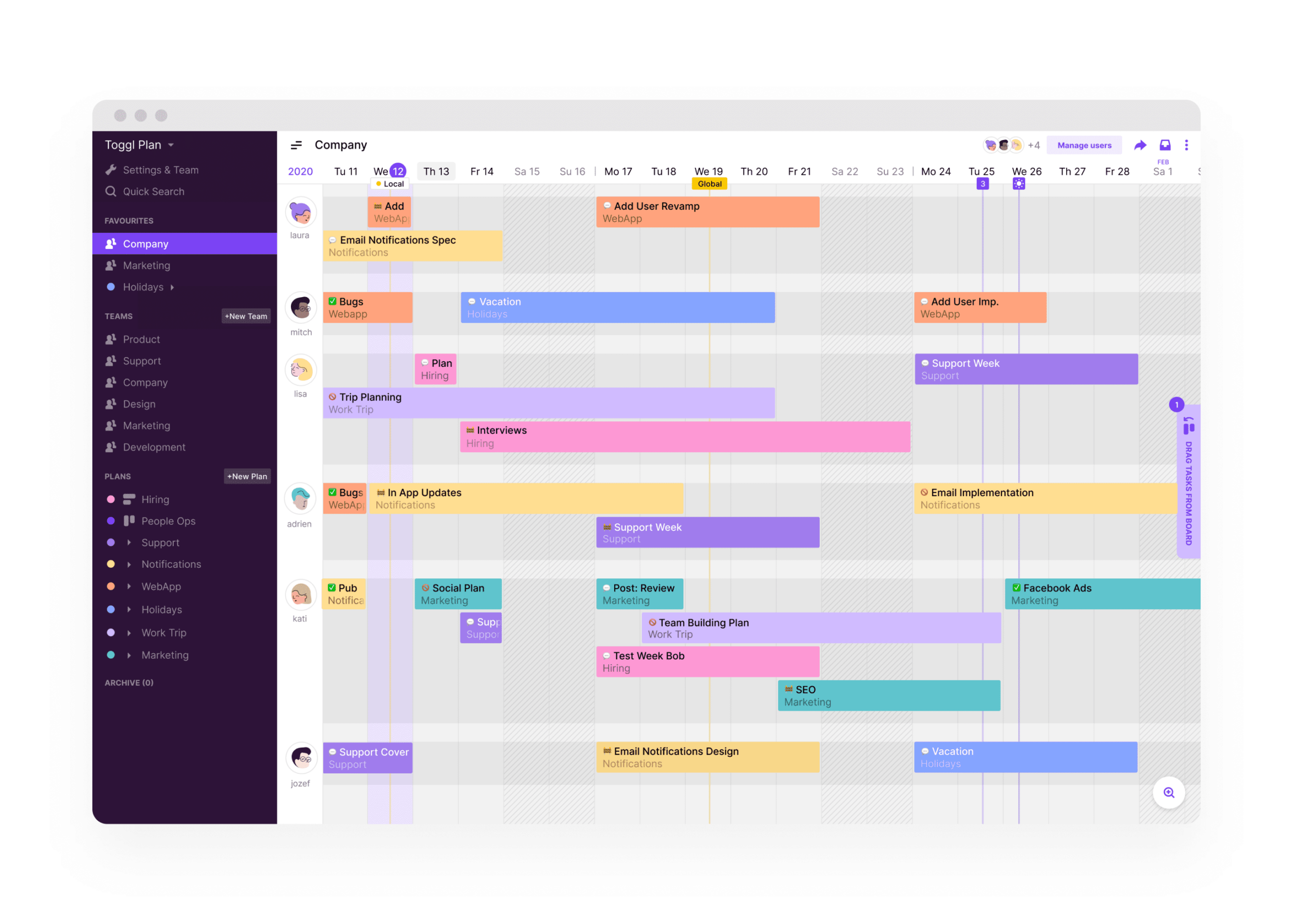 Your Next Steps
If you currently have an open door policy and find yourself running into constant distractions and interruptions, it may be time to revamp your strategy. By taking a step back and trying a few of the unique tactics mentioned above, you'll open up new opportunities for your team to communicate with you more effectively.
Logan Derrick is a full-time business writer and content marketing strategist. For years, he has worked closely with several project management professionals, learning from them and increasing his own knowledge of the industry. Having held multiple management positions in fields ranging from customer service to marketing, Logan has found a passion for helping others learn about project management, marketing, and the powerful tools available to professionals today.