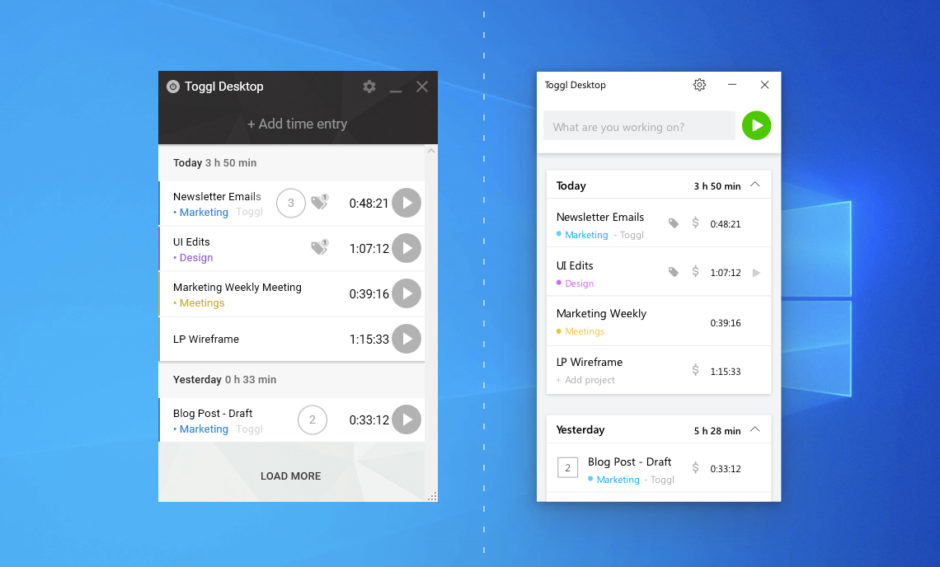 Our Windows app has a brand new look
We have some good news for our Windows users!
If you've opened our Toggl Track Windows app recently, you might have noticed a few differences. The big design overhaul is finally here and we wanted to share a quick overview of key changes between the old and the new versions.
New look, new UI
We've redesigned our app from scratch, adhering more closely to the Windows 10 design guidelines–our designers and developers have been hard at work to reskin the entire app for its fresh new look. Below you can see shots of how the app looked before and after the update.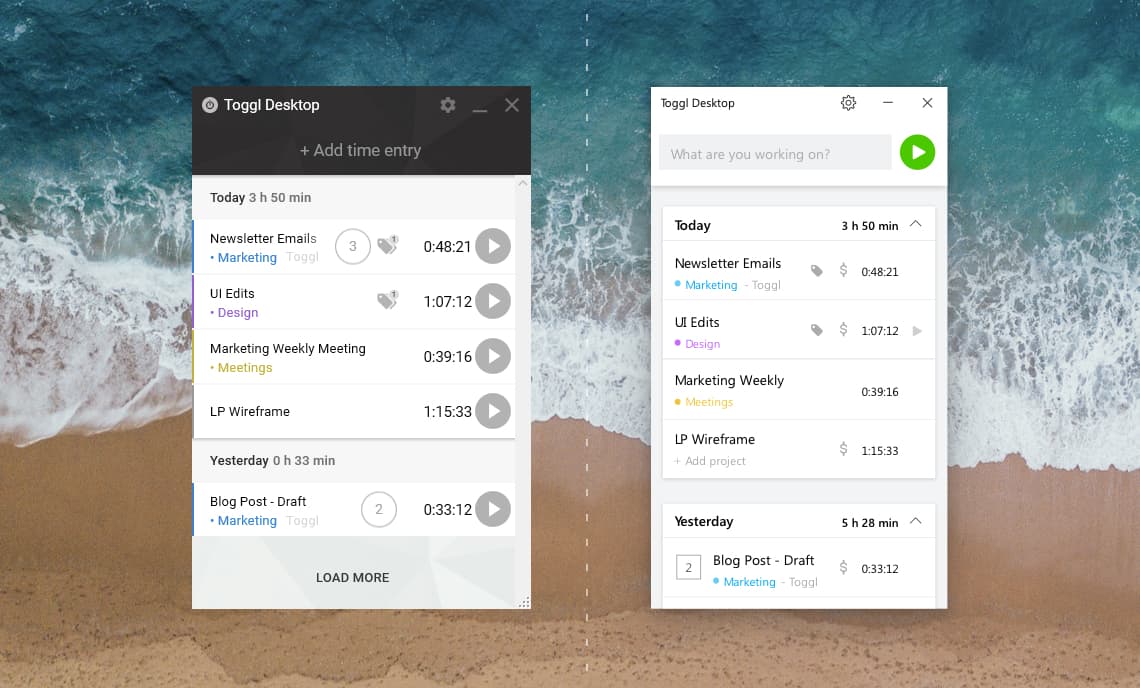 Dark mode
It wouldn't be a proper UI update otherwise: Dark mode is finally here! Take it easy on your eyes, or just enjoy the different look of the app. You can activate dark mode to either match the light and dark mode of your Windows settings or use dark mode on its own.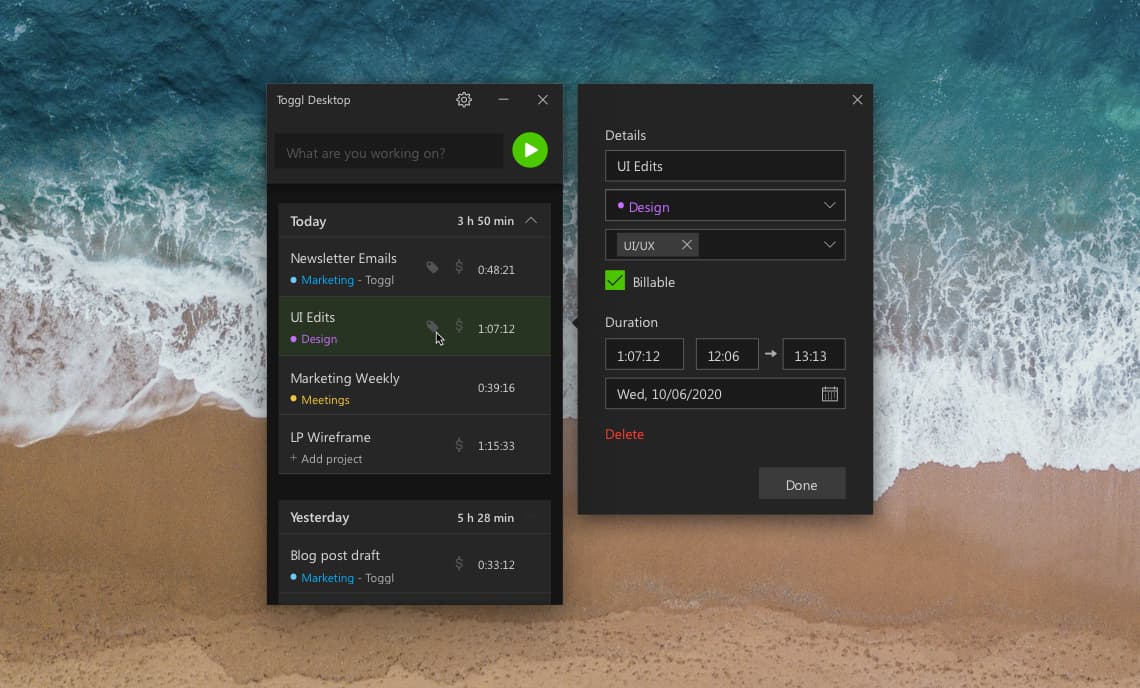 What the future holds
If you've been following what's happening in the Toggl Track Mac camp, you might have seen this coming. The next big update for Toggl Track Windows will be the Timeline feature, which gives you the option to track the time you spend in specific apps, providing you with data and a visual overview (through color-coded projects) of your tracked time. We'll also be adding a drag-and-drop option, making the time entry editing experience even smoother.
How to get it
Get our Windows app here (32bit / 64bit) or through the Microsoft Store. Also, if you were ever wondering what our Desktop devs were up to, you can track their work on Github, including both past and future updates.