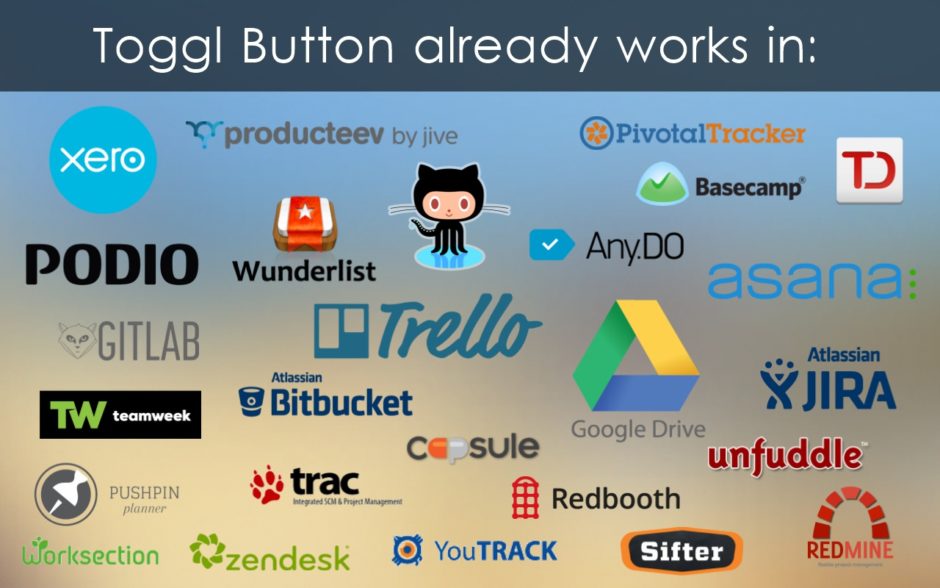 Toggl Button is a Google Chrome extension that lets you start the Toggl timer inside your favourite webapp. It now supports 11 applications:
TeamWeek, Pivotal Tracker, Basecamp, Github, Asana, Unfuddle, Gitlab, Trello, Worksection, Teambox and Podio. Also, it's an open source project so anybody can contribute to add more services.
For example, in Basecamp, you could start your Toggl timer by just hovering over your to-do item: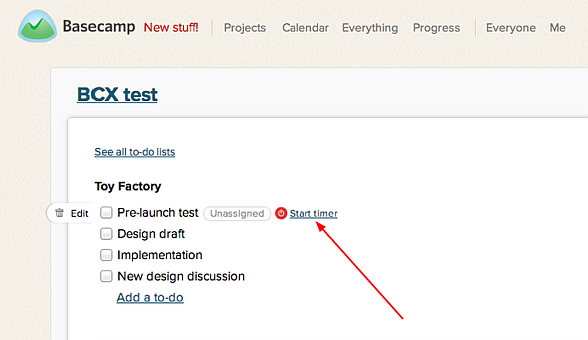 Grab your button from the Chrome webstore or view the code on GitHub.
A big thank you to all current contributors (in no particular order): dVelopment, sepehr, rubinsh, miki131, nnpro, BudgieInWA, jbenlinlee, rsateler, oxodesign.