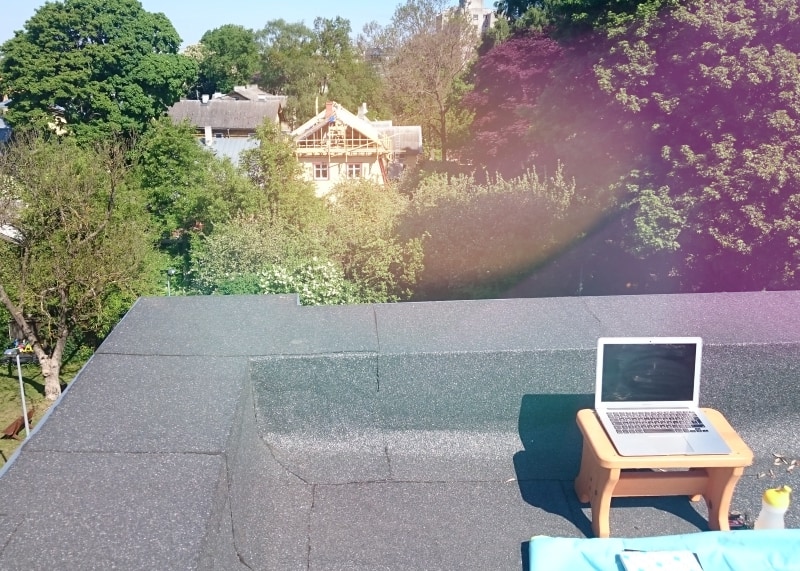 Toggl is a remote company – which means a good chunk of our employees don't work from the office. In fact, we're so far apart that we cover just about every single timezone & landmass (except Antarctica, but we're working on that).
It's a great set-up that allows us to attract lots of smart, interesting people with different ideas into our company.
For all it's benefits, though, remote work isn't without it's challenges — chief amongst them is maintaining a strong culture. It's quite easy as a remote employee to find yourself isolated from the group.
To combat this problem, we have regular team retreats, but we're also experimenting with doing more things day to day to help bolster camraderie.
Last week, we had our first Out of Office day. It was an invitation for all employees to share their workspace with the group.
This seems simple enough, but it's a tried and tested method that many companies do to introduce more kinship among a spread-out workforce. We thought we'd share the results of our Out of Office day to offer some ideas, and hopefully, inspiration.
Here are a few of the pics they sent in:
Merlyn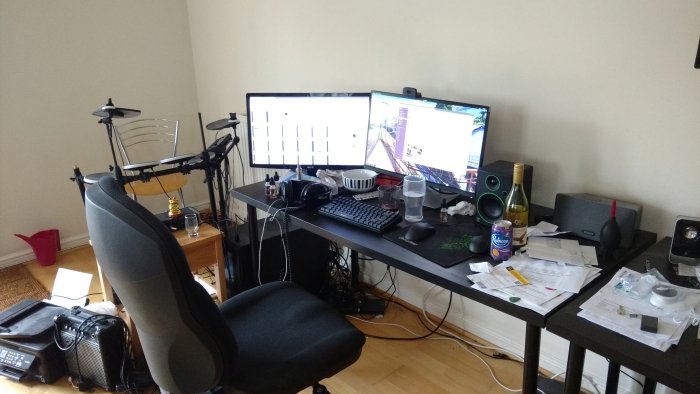 Our wizard from the UK writes code sandwiched between a classy drumset and a rugged bottle of Prosecco (he does like the finer things in life). Jury's still out on how much of that bottle was left 2 minutes after the photo was taken.
Artur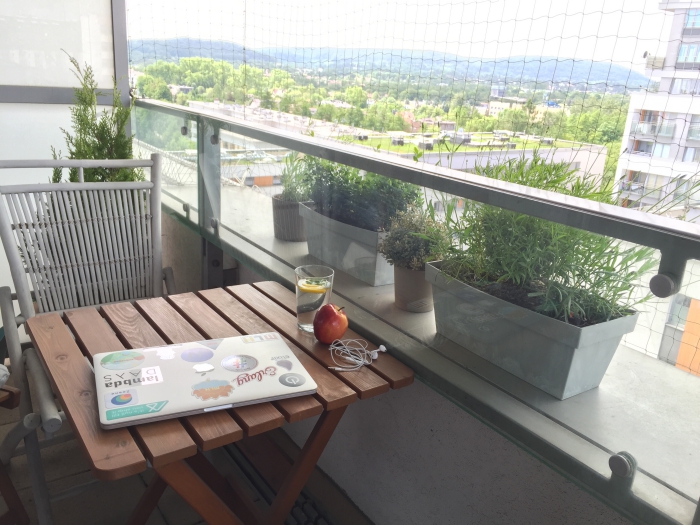 Artur from Poland took the prize for the most vegan workspace, filled with lush vegetation, lemon water (I mean seriously?) and a picturesque apple. We remain unconvinced that he didn't just find a stock photo from his basement.
Vedran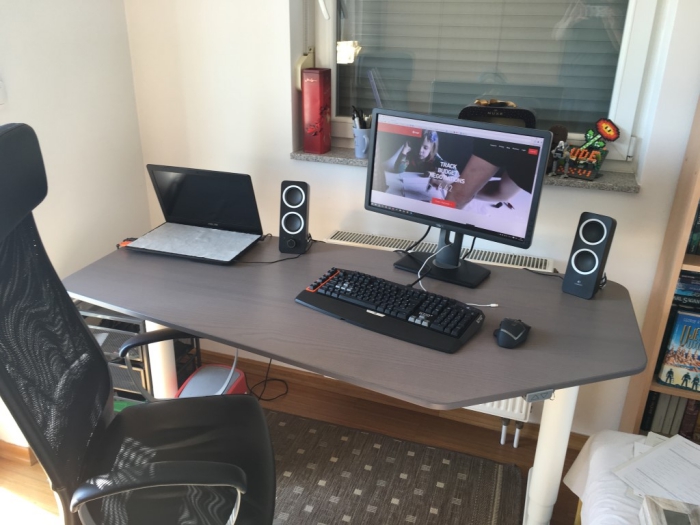 Vedran is our newest employee from Croatia — a simple man with simple tastes, he fulfills his support duties from his nice clean desk flanked by two speakers (presumably playing loud, 90s gangsta rap but we're not entirely sure).
Indrek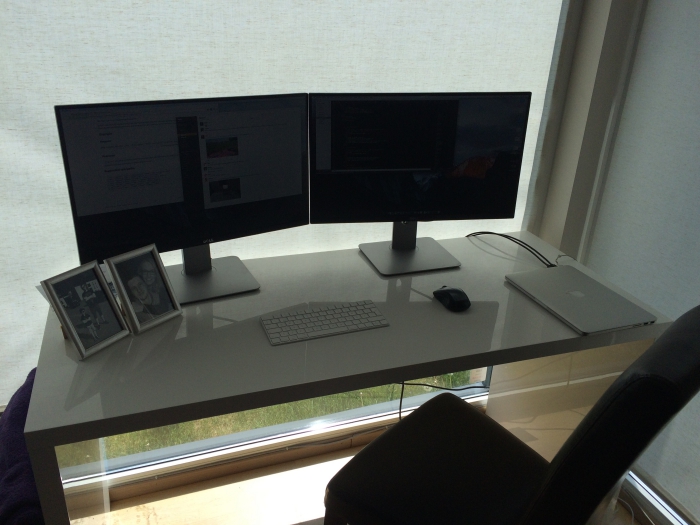 Indrek works out of his home in Estonia. Pictured is a suspiciously pristine desk bookended by a pair of beautiful photos of his loved ones. Not pictured are the 5 tubs of hastily removed protein powder previously blocking said photos.
Andrin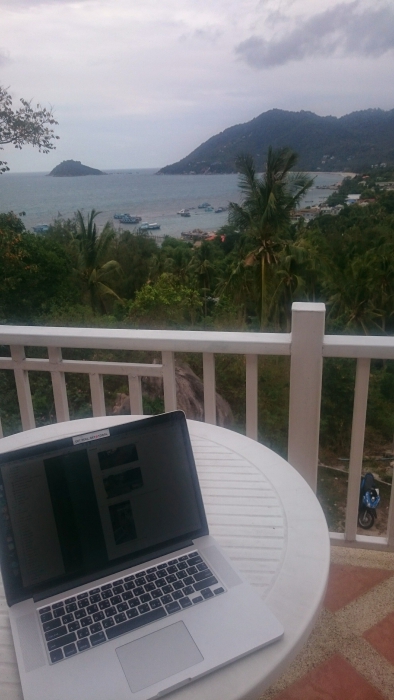 Andrin decided to wake up and be a jerk by sending us a photo of his office in Thailand. We're all very happy for him.
Not to be outdone, our folks at the Tallinn office decided to show the rest of these travelling whippersnappers what they were missing out on: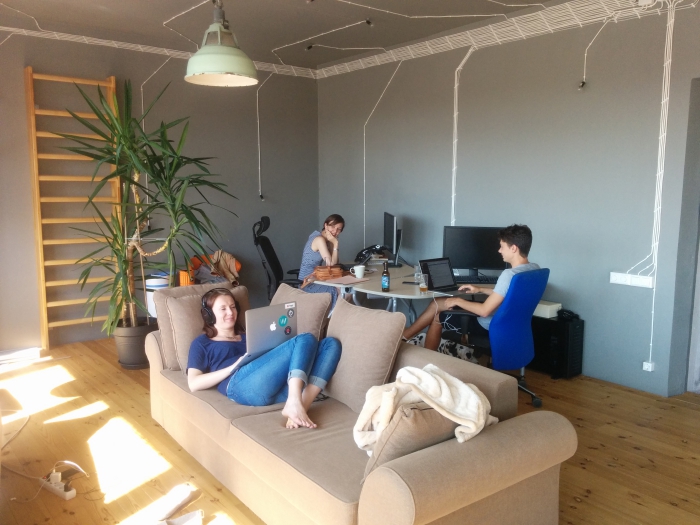 So there you have it! The Out of Office day was a great success, with people happily jumping in to share their pictures, giving everyone a glimpse of everyone else's natural habitats.
Albeit a simple concept, it does help reinforce company bonds and brings us that much closer despite the oceans that separate us. We'll be actively looking at more ways to keep team spirit up. Of course, we'll also be sharing our findings with you.
Likewise, let us know if you have ideas of your own! How do you draw the line between contrived Dilbert-esque "happy corporate" bonding, and fostering a real, authentic culture & relationships?
Want to join Toggl without changing your post code? Check out our open job tests!