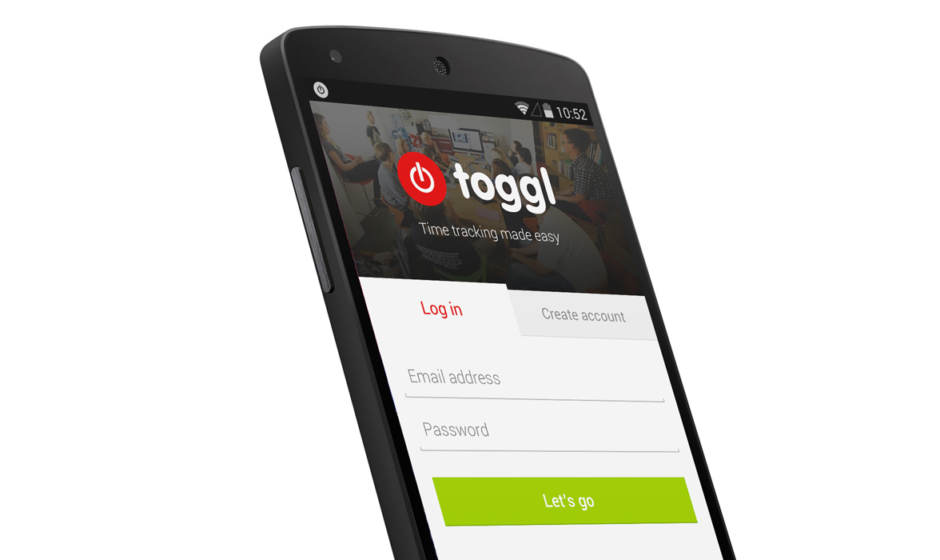 Did you know that Toggl's online timer is also available on your phone and offline? So next time you dash to a client's office for a meeting and don't bring your laptop or have internet connection – no worries! Just get Toggl out on your phone.
When you have internet connection, all the time that you track on your phone will instantly be available in your web account as well. If you don't have internet where you are, that's not a problem! The time will be saved offline and when you return online, the times will be synchronized automatically.
Click here to go to the App Store and get this awesomeness on your iPhone: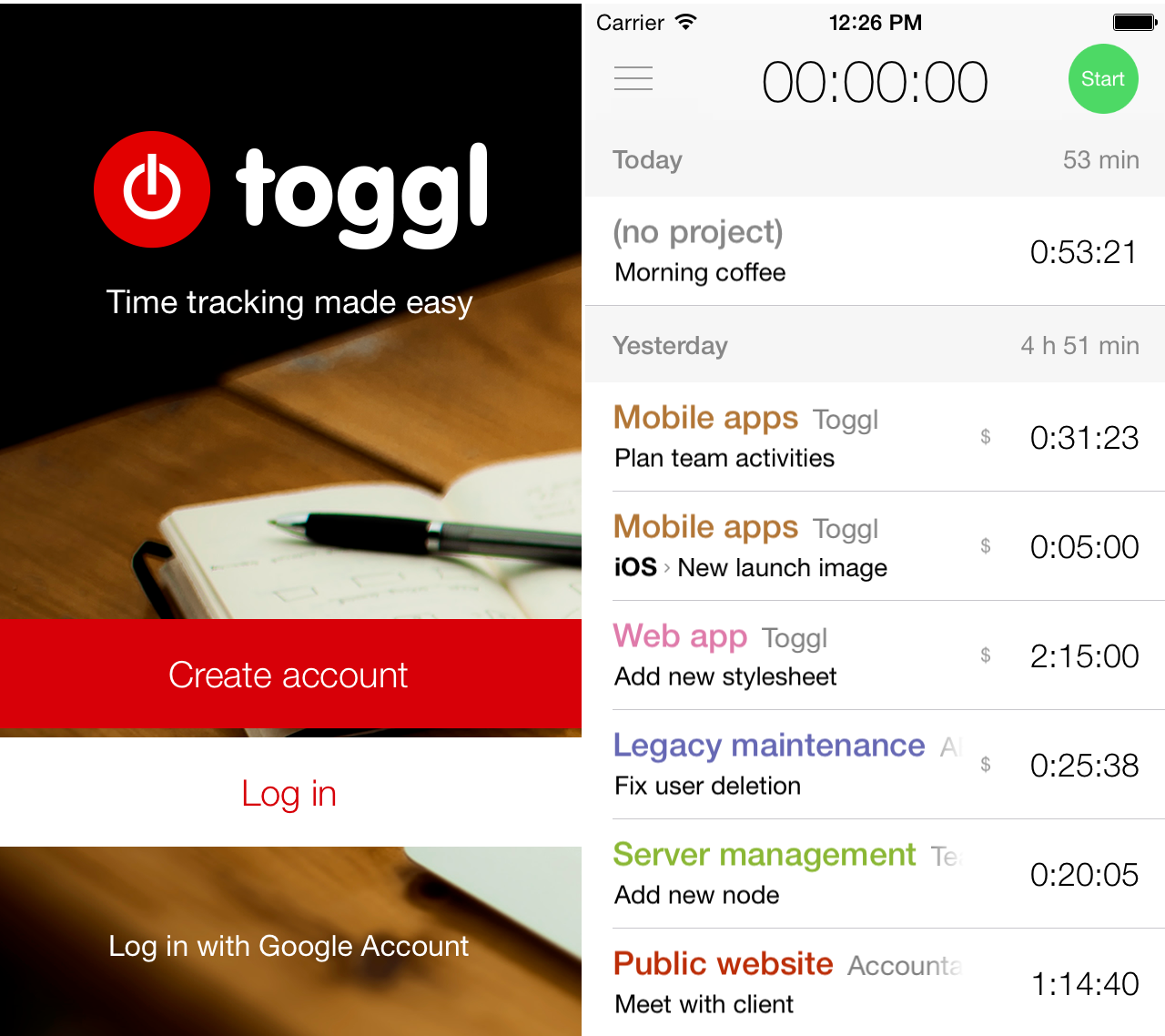 For your Android phone, click here to go to Google Play and install this beauty: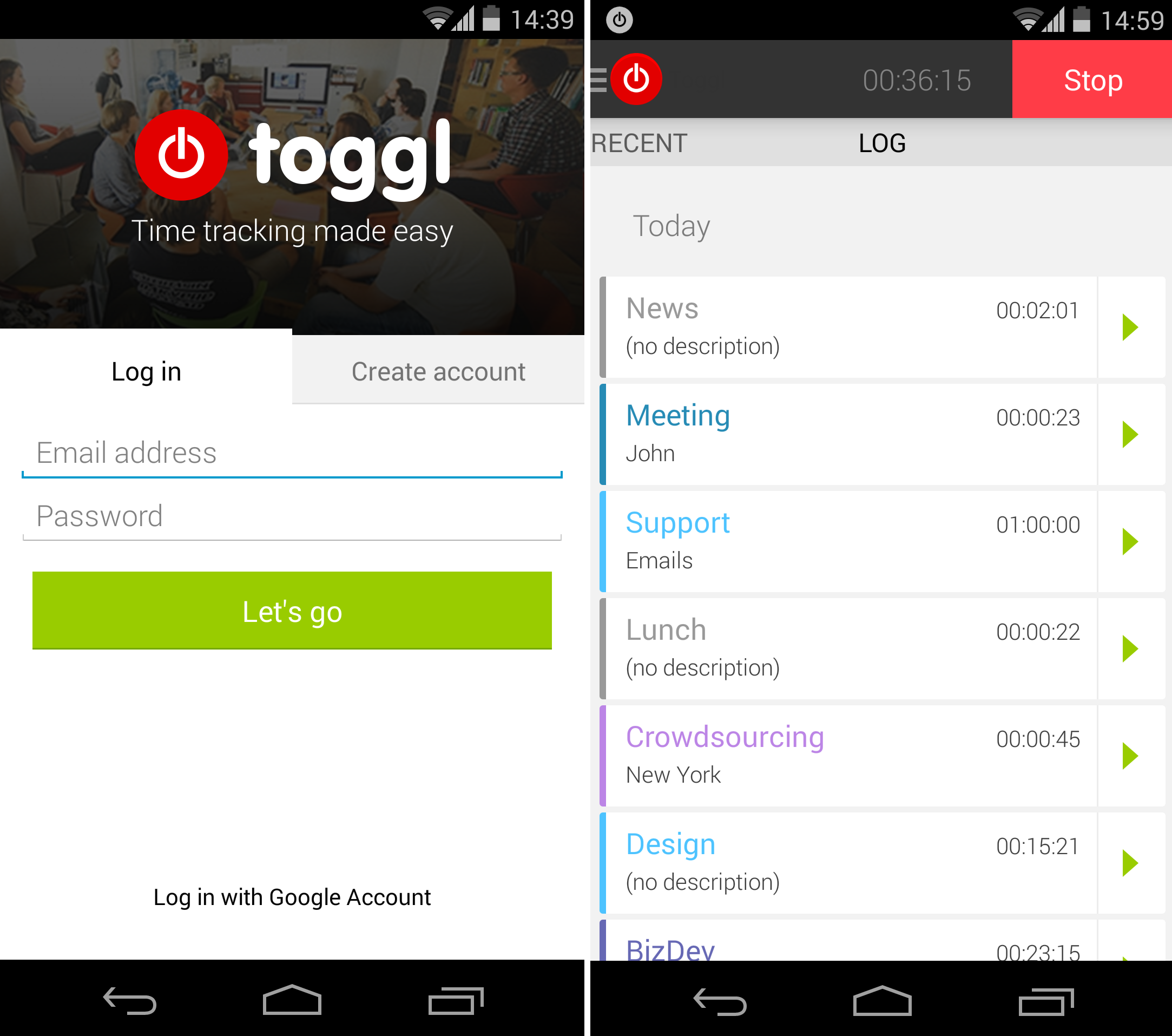 By the way – both apps are fully open source now on Github so you can make your own contribution also! See the code here.