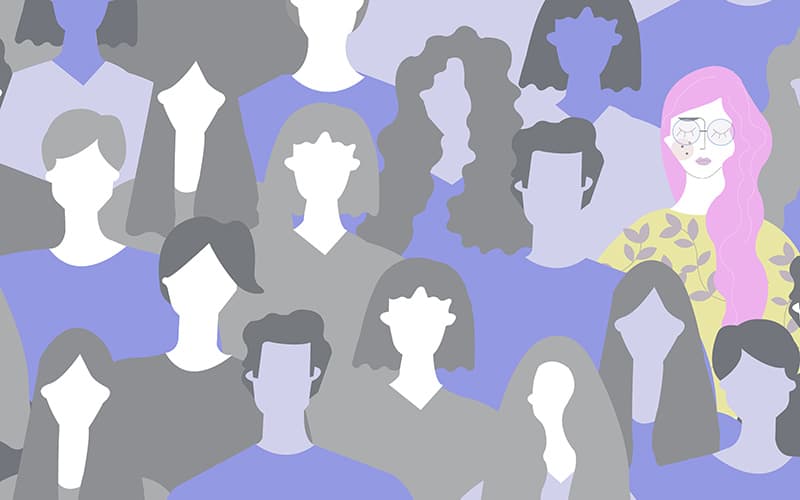 Your quality of work might always be high, there's still one big thing that you and your web design agency struggle with: setting yourself apart from web design competition.
Yes, there are plenty of other web designers out there.
In fact, this web design services market research report states that there are 226,850 web designers in the United States alone. And, that's just one country.
If you look across the globe, it's obvious that this role is on the up and up.
That's a good thing—it means your services are in demand. But, it also means that you're going to need to compete against a growing number of other web designers in order to separate from the pack and land new clients and projects for yourself and your agency.
So, how exactly can you do this?
With so much web design competition out there, how can you differentiate and continue to grow your web design business? Here are a few things you should be sure to do.
1. Highlight Your Value
That client's website might look outdated and moldy, and you know you can design something that will freshen up their overall brand and appeal to their customers.
That's great!
But, honestly, the client expects that out of the deal—that's why they're coming to you.
Yet, far too often, the design elements are the things that web designers emphasize.
While you'll definitely need to demonstrate the fact that you're capable of redesigning an impressive website for that client, a smarter strategy is to place the majority of your emphasis on the value that new site will bring.
What problems will you address or what objective will you meet?
Will it help them convert more leads into sales?
Grow their audience?
Provide better product education?
What company goals will this newly designed website help them accomplish—other than making them look better online?
Remember, the design of a website really can impact the bottom line for a business. In fact, a study cited by usability.gov found that having a credible looking website scored a four out of five on the relative importance scale. Even further, 38% of people will stop engaging with a website entirely if the content or layout is unattractive.
Those are the things that matter most to your clients.
[ctt template="1″ link="UzQGC" via="yes" ]Always explain how your web design relates to your client's overarching goals. [/ctt]
Resist the temptation to get too caught up in talking about all of the intimate details of the tweaks and polishes you plan on making and spend more of your time tying them back to the overarching goal for the client.
Cosmetic differences aside, explain what this updated website has the possibility of achieving for them.
Hit that nail on the head, and you're sure to make a memorable and positive impression.
2. Use Testimonials
You're a web designer. So, understandably, that prospective client of yours is going to take a good, long look at your own website.
If you're not currently showcasing any testimonials from previous clients? Well, it's something that you'll definitely want to consider.
Well, it's something that you'll definitely want to consider.
Customer testimonials are actually considered one of the most effective content marketing tactics, identified by a whopping 89% of B2B marketers. So, if you're not making use of these in your own marketing, it's time to get started.
I get it—you don't want to seem overly salesy or slimey, and you're hesitant to pepper your homepage with all sorts of praise-filled quotes from your past clients.
However, testimonials can be used in numerous different, organic ways.
Maybe you'll create a series of "success story" case studies or blog posts that highlight your work and how pleased the client was with it.
Maybe you want to make use of video and include some interviews with your clients.
You have creative license here! But, the important thing is to utilize those compliments and recommendations from your previous projects—they'll take you a lot further than any clever sales copy will.
3. Institute a Referral Program
Let's leverage your happy clients even a little further—past just that glowing testimonial that lives on your website.
You likely know by now that word-of-mouth marketing is undeniably effective.
74% of consumers identify word-of-mouth marketing as a key influencer when deciding on purchases.
But, how can you get your past clients talking about you? Incentivize them by creating a referral program.
Sound complicated? I promise, it's not.
All you need to do is come up with something you'd like to offer in return for a customer referral.
Maybe it's a discount the next time that client needs your services. Or, perhaps if they refer one business to you that ends up becoming a client, you'll design some graphics for their social media profiles that match their new site—free of charge. What exactly you want to offer is up to you.
Then, when you wrap up a project with a client who's pleased with your work, send a short email thanking them for their business and offering them the incentive to refer their network to you. This can be short and sweet, just like this:
Hey Jason,
Thanks so much for Company XYZ's business!
Our team really enjoyed working with you to redesign the website, and we're thrilled that you're pleased with the final result.
We're always looking to continue growing our business. So, I wanted to quickly let you know about our referral program. It's simple: Refer your network to us. If someone you referred turns into a client, we'll do a monthly maintenance check on your website for one year—totally free of charge.
If you have questions, feel free to let me know.
Thanks again for working with us, Jason! It was an absolute pleasure.
Best,
The team at Super Awesome Web Design Agency
4. Choose a Focus Area
When the goal is to secure more projects and clients, I understand that it can seem counterintuitive to limit any potential opportunities by specializing.
But, take a minute to picture this scenario: You've just been told that you need life-saving brain surgery. You're presented with two surgeons that you can perform your procedure. One is a neurosurgeon—her entire focus, experience, and education is all centered on the brain.
The other doctor? He considers himself more of a generalist.
From brains to hearts to knees, he'll do any and every type of operation that adds digits to his paycheck.
No, he won't say that he's an expert in brain surgery. But, hey, he thinks he knows enough to muddle his way through.
So, which doctor are you going to go with? The first one, right?
You aren't alone.
While you might consider this a somewhat extreme example, it's evidence of the fact that it's human nature to go with the person who seems to have the most expertise in a specific area.
However, that's tough to pull off if you design websites for everybody from freelancers to farmers to financial institutions.
[ctt template="1″ link="0r3f5″ via="yes" ]Believe it or not, choosing a specific niche can be a great strategy for web designers. [/ctt]
If you truly want to set yourself apart and—perhaps even more importantly—attract the right kind of web design clients, it's smart to find a niche.
You'll carve out a place for yourself and your web design agency in a competitive market, and also establish yourself as an expert in a certain type of website.
That way, when you're talking with a potential new client, you'll know that you have a solid portfolio of highly relevant work that you can share—which is sure to set you apart from all of the other jacks of all trades out there, and thus increase your chances of actually landing that project.
Over to You
Finding ways to stand out from all of the other web design competition that's out there can be tough.
But, it's completely doable—as long as you employ some techniques to increase your credibility and appeal to your ideal clients.
Put these tactics to use, and you're sure to have your prospective clients saying, "Other web designers? What other web designers?"