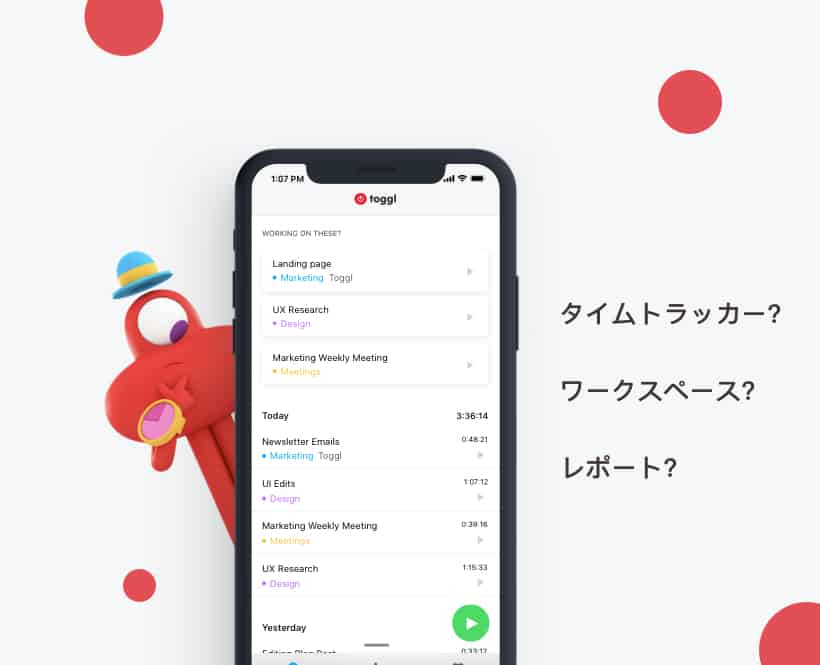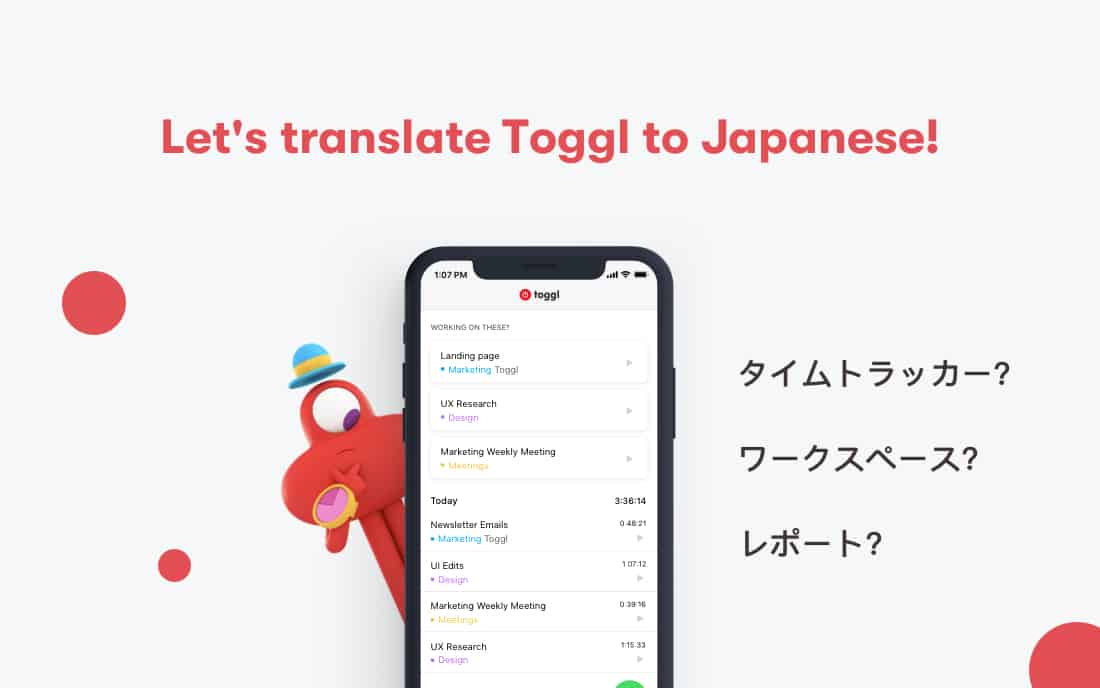 Starting this week, we'll be translating our mobile apps into Japanese to enhance your user experience. 
While we're excellent app builders (if we do say so ourselves), we have to admit, our Japanese is far from fluent. That's where you can help us. If you're an avid user of Toggl Track, a native Japanese speaker and love free swag (Toggl Track t-shirts for the win!) we would love to hear from you.
Here's how it works:
First, head on over to our landing page and learn more about the project and exactly what it will entail. If that sounds intriguing, you can check things out on Github and start translating portions of the app. From there, you can see what's in progress, what you can help with and check others' translations.
If you don't speak Japanese but would like to follow along or are interested in hearing about future languages we plan to add down the road, sign-up for our newsletter to stay in the loop.