In this industry, there can be many different kinds of managers. Certainly one of the more important ones on that list is the product manager. Not to be confused with the project manager, the product manager is responsible for, you guessed it, the product. But, that's kind of vague, isn't it? Certainly there's more to it than just watching over the product, right? Let's dive a little deeper into what a product manager does on a day-to-day basis.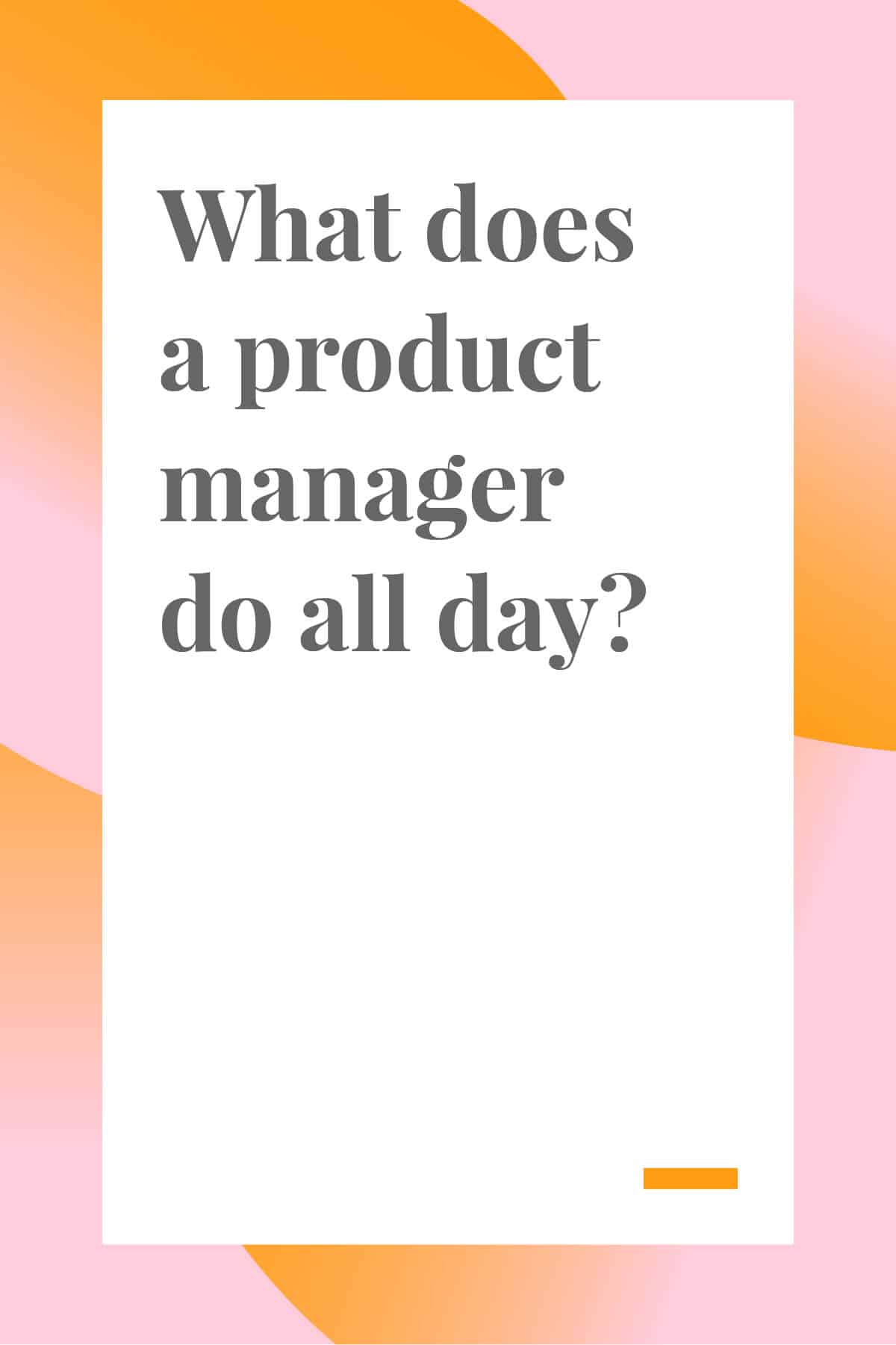 Project vs Product Manager
As mentioned above, project and product managers can sometimes be confused for one another. While they do have very similar jobs, and often times the same tasks, they aren't quite the same person.
A project manager is assigned with managing the team and their associated projects, and a product manager is focused strictly on the product that the team produces. Once the team has a finished product, it's out of the project manager's hands.
With that distinction out of the way, let's move on to what's involved with being a product manager.
Strategy
The biggest part of product management is knowing what to create and sell, and of course, what not to create. As you process all this information, you'll start to develop a foundation, and better understand whether or not these strategies will help the business accomplish their goals.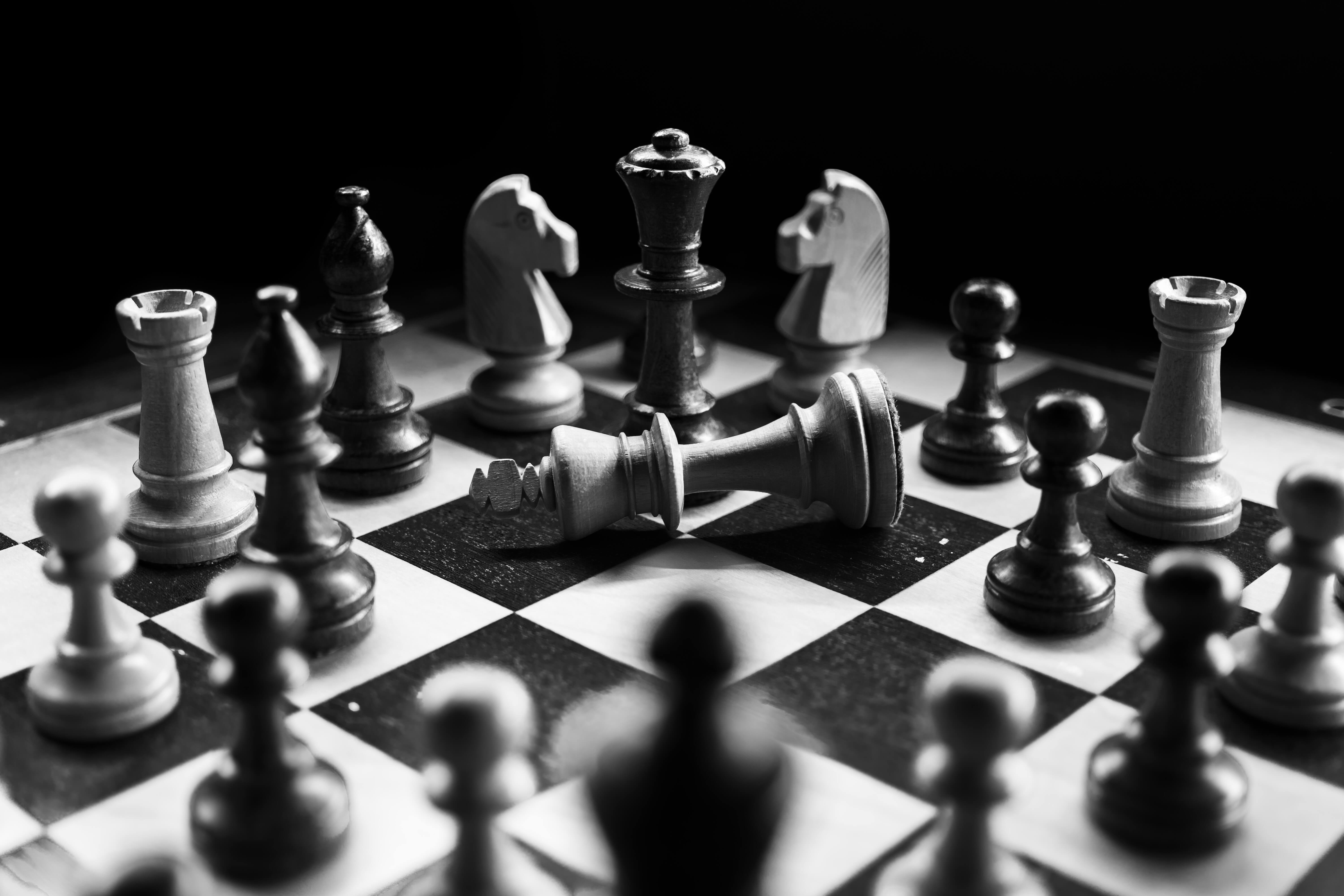 While creating something for a client, you have to keep the best interests of both parties in mind. It may sound great for a website to have dozens of different search filter options, but in reality, it may not be necessary. This is where the product manager will come in and decide which direction to run with it. There has to be a balance between needs and wants.
Analyze daily operations
Product managers have a wide variety of tasks they can be assigned to. For the most part, you can sum all of those tasks up in one statement: making the company profitable. You have to make sure the client is getting what they asked for while also keeping a close eye on your own budget.
One of the ways product managers help keep everyone happy is by analyzing and improving on day-to-day operations. Whether it be a new methodology, or a new production process, they have to think hard about what makes the production process run best.
Communication
Communication is the key factor in the success of any business. If you're not communicating the plan to everyone else, how can you expect anything to get done?  
Product managers are masters at communication. If a new strategy has been created, they quickly deliver that information to everyone that needs to hear it. If the direction of the product has shifted, then the client should know about it as soon as possible.
As well as communicating all of this information, it's up to the product manager to make sure all these new strategies are implemented correctly and effectively. If a meeting needs to be held about it, then the product manager should also be the one delivering that information.
Once new strategies are put into play, the product manager must continue to watch for improvement. If this new method doesn't seem to be working out the way it needs to, then it's up to them to find a new method, or a way to improve the current one.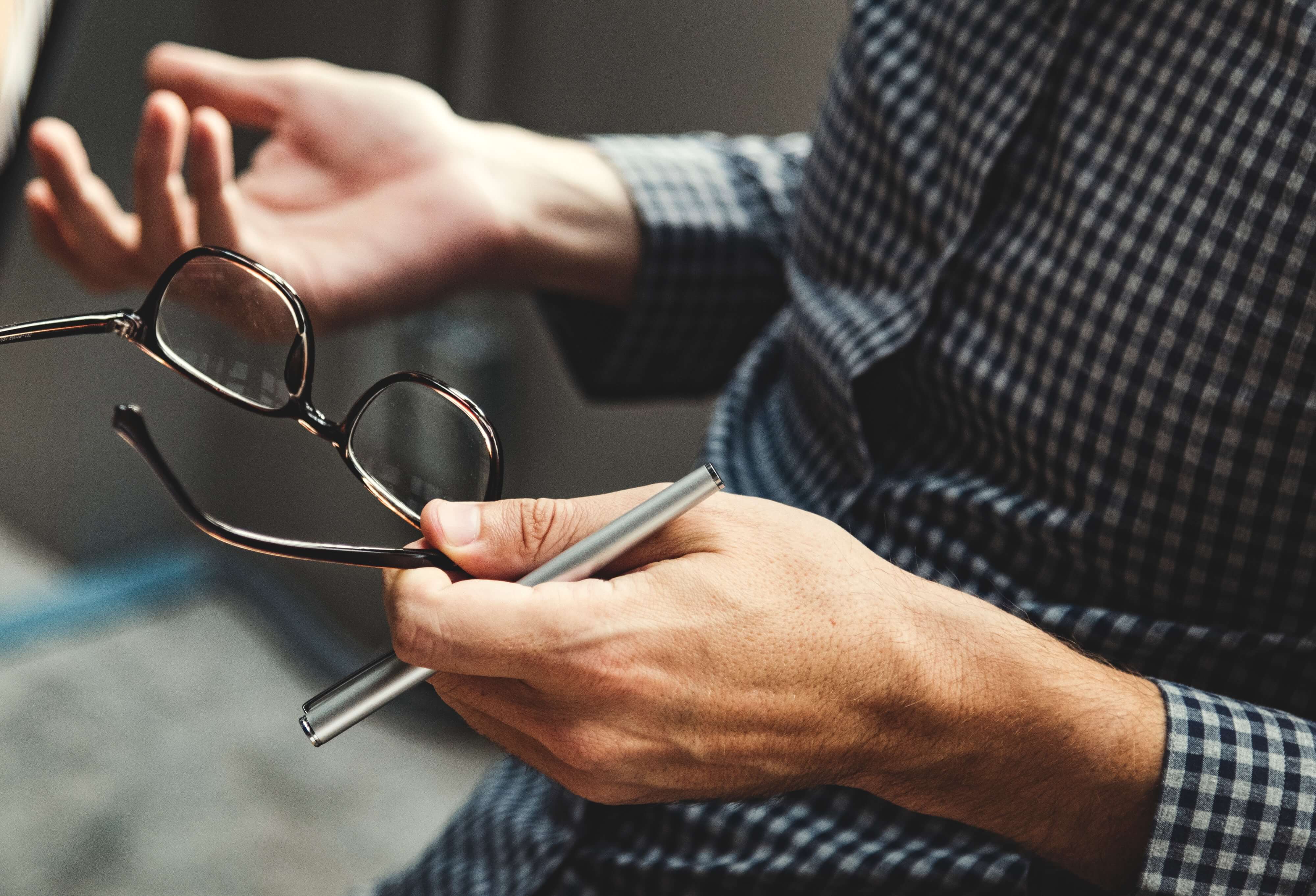 Customer service
The term customer service can vary wildly depending on the industry you're in. In this case, we can define it as literally thinking of the customer or client first. This could mean speaking with them frequently and keeping them in the loop, finding ways to better ship physical product, or relaying information from the client to the production team.
Product launches
In addition to overseeing the production of your product, it's also up to the product manager to actually launch the products into the market. Product managers are the center of any company, and work closely with most every branch of the business for a successful launch.
In terms of the product launch, the product manager will work very closely with the marketing team with branding and advertising. Of course, it's not actually up to the product manager to do these things, but they certainly must oversee it and help it go smoothly.
Toggl Plan makes product management easier
Given the information above, you'll probably understand when you hear that product management involves a lot of moving parts. Management software is not only beneficial, but vital to the success of the role. That's why many product managers choose Toggl Plan.  
Toggl Plan makes roadmapping and communicating new plans easy. It's a simple Gantt chart alternative that is perfect for product managers. Changing up the plans? No problem! Toggl Plan makes editing roadmaps as easy as a few clicks. On top of that, everyone on your team will have easy access to the master plan.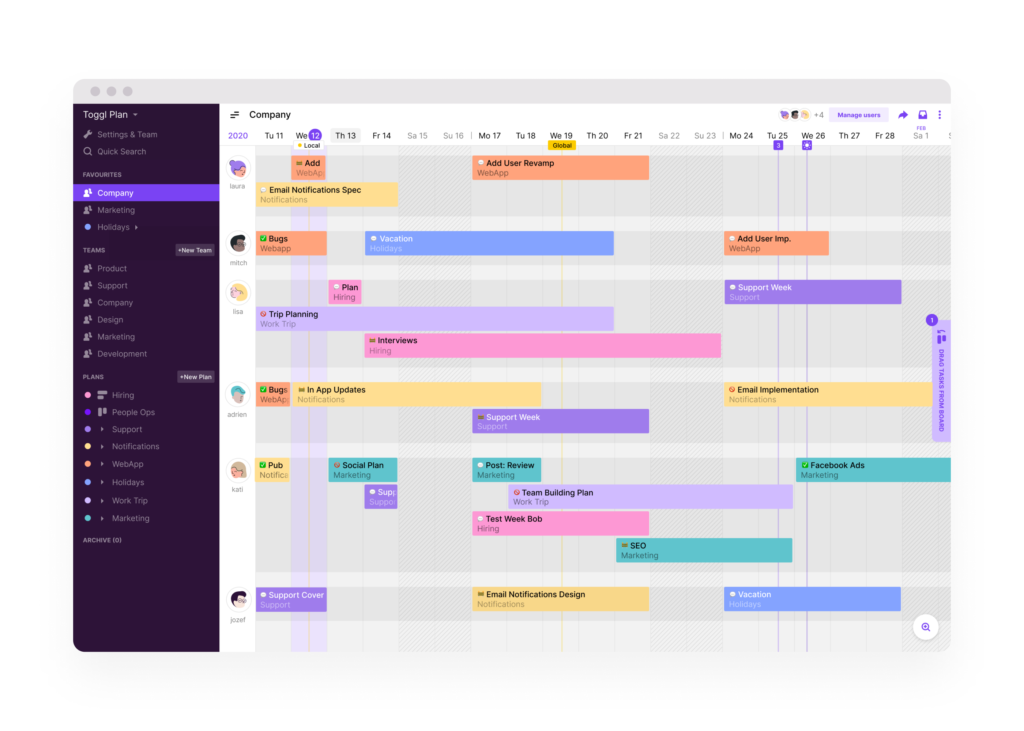 With all the information a product manager has to receive and deliver, organization is a huge must. Toggl Plan is used by many big companies and even celebrities to help organize their day as efficiently as possible. In addition, you can color code everything to make sure that your display looks exactly like you want it to.
Do whatever needs to be done
Product managers will never find their schedule empty. Because of the nature of their job, there will always be something that needs to be done. You are the center of the company. You have a ton of responsibility, but not necessarily authority. It's up to you to make the right decisions, and be willing to change things up when you haven't.
You can summarize what a product manager does on a daily basis simply by saying that they're always on the lookout for ways to improve. That could mean the product, the workflow, or even their own schedule. Being a product manager involves a ton of research, critical thinking skills, and organization, but there honestly aren't many jobs out there that are quite as rewarding.
Like many other people, Zach McDaniel gained his knowledge of management and project management through research and necessity. He believes that the most interesting thing about project management, management, and productivity is that there are so many different strategies, so there's always something new to learn and share.