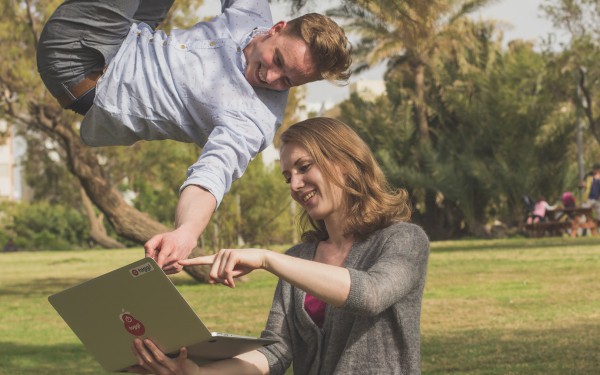 At Toggl, we know it's summer when our office suddenly has more floors than people.
Grinding away in an office during the summer is tough business. According to one study, productivity can drop by as much as 20 per cent during the summer months. But does it have to?
Since we're big fans of remote work, the summers aren't as painful for us as they are for many others. And while we definitely recommend giving remote work a chance (you can read "why" here, and "how" here), we realize that this arrangement doesn't work for everybody.
But if you see your staff struggling with their work, staring longingly into the distance, it might be a good idea to cut them some slack.
Here's a few tips from our Twitter followers (and from across the web) on how to survive the summer office.
1. Shorten the office hours
If you don't want to switch to remote working completely, you can meet your people half way and let them off a bit earlier. And this doesn't necessarily mean they'll be working less. If you make sure everybody understands the importance of goal oriented work, you'll see people don't need to sit on a chair for 8 hours to fulfil their tasks.
They will, however, be happier and more motivated – which is exactly what counts.
2. Take it outside
Fresh air is good for you, period. Take some time to try and figure out if your office has any nearby open air spots that are fit for working. It could be a park, a cafe or the roof – anything that motivates you really. The only thing you might want to watch out for is noise (and getting sunburnt).
3. Work in the Dark
Developers are famous for being night owls – and it's the same for this Toggl user. But even if you're not a programmer, you can try rearranging your work habits to work less during the day when it's hot, and instead use the cooler, darker nights.
This doesn't work if you live in the northern regions of the planet though – in June, our nights get dark kind of never.
4. Go strategic…
It can be hard to focus on work when everybody around you seems to be taking it easy. Twitter follower Grtrstll prefers the long term "eyes-on-the-prize" approach, keeping in mind the big picture. If you're determined to get work done amidst the chaos and slackery, set yourself a summer-end goal. Obviously, having goals is a good thing overall, but knowing where you want to be by the end of the season is a good way of staying on track.
5. …or take baby steps
For Toggl user Kirsty, it helps if you plan fun activities for your workday evenings. This helps her focus and gives her something (other than work) to look forward to. If a summer-end goal seems hopelessly far for you, surviving on smaller, more manageable chunks might be a good choice.
Just make sure your fun evening plans don't turn into regrettable morning conditions.
But those are just some tips. If you have any thoughts on how to make working during summer less of a drag, do let us know in the comments below.
You can also follow us on Twitter, where we'll be dishing out summer productivity advice. You know, when we're not too tired.