Hi all Togglers!
This blog post is about workspaces in Toggl, to show you all that is now better 😉
Everything you do in Toggl gets allocated to a workspace: time entries, projects, team, features.. Hence your Pro subscriptions, Settings and Reports are all workspace-specific. In the New version, there are two places to manage workspaces: a general Workspaces page where you can see all the workspaces you belong to, and an administrators-only page where they can change Workspace Settings.
Let's start with the Workspace Settings page. This is what you'll see: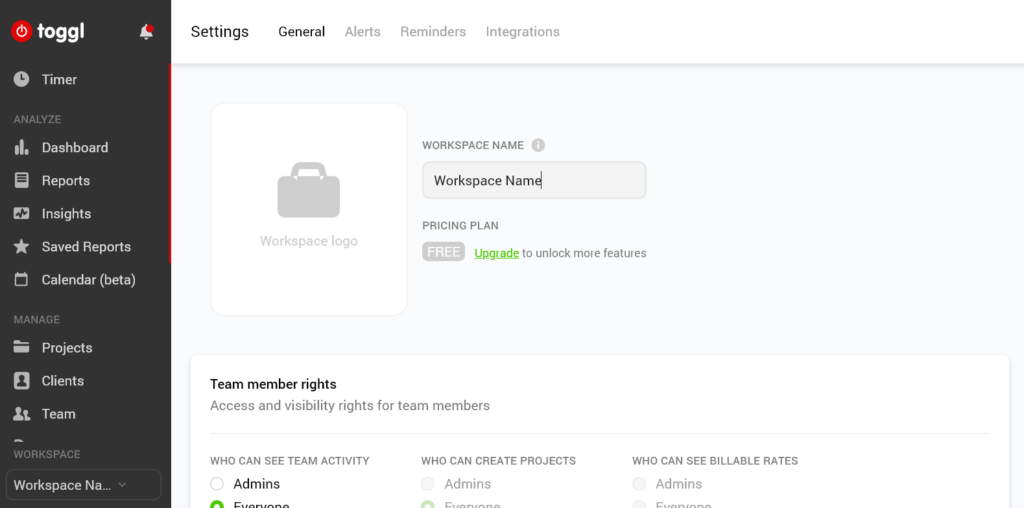 In general, you can do the same things as you did in the older version:
Change the name of the workspace
Set up rounding and currency preferences
Upload a workspace logo
Set up a default billable rate
Modify access rights to projects and billable rates
If you are on any Toggl paid plan, you will have access to the Alerts tab. Here, you will be able to set automated reminders to notify admins, project managers, or project members when a project has reached a certain percentage of its estimated time.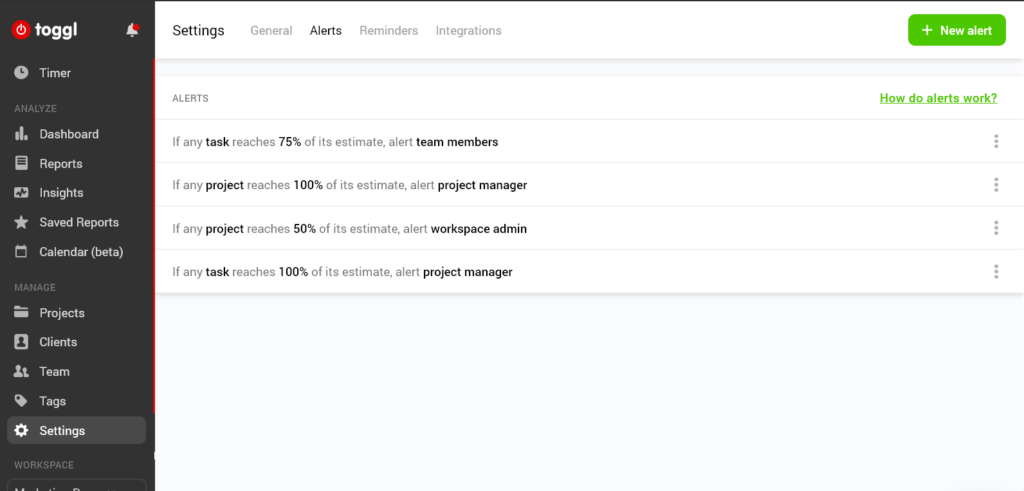 If you are on the Toggl Premium plan, you will have access to the Reminders tab.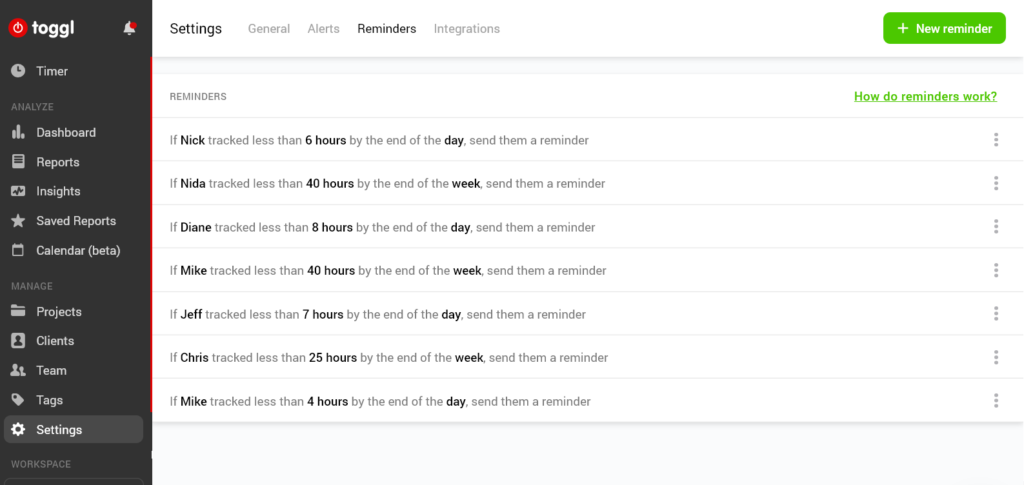 On this page, you will be able to set up email reminders to team members if they have tracked less than their target hours by the end of the day or week.
Everything is as simple as it looks. You can also check out our Support article to learn more information on Toggl Workspaces. If you do need any help, feel free to contact us at support@toggl.com.