CHROME EXTENSION FOR LINKEDIN AND GITHUB
Experience is half the story
See candidates' experience and practical skills in one place with our new Chrome Extension.

Get extension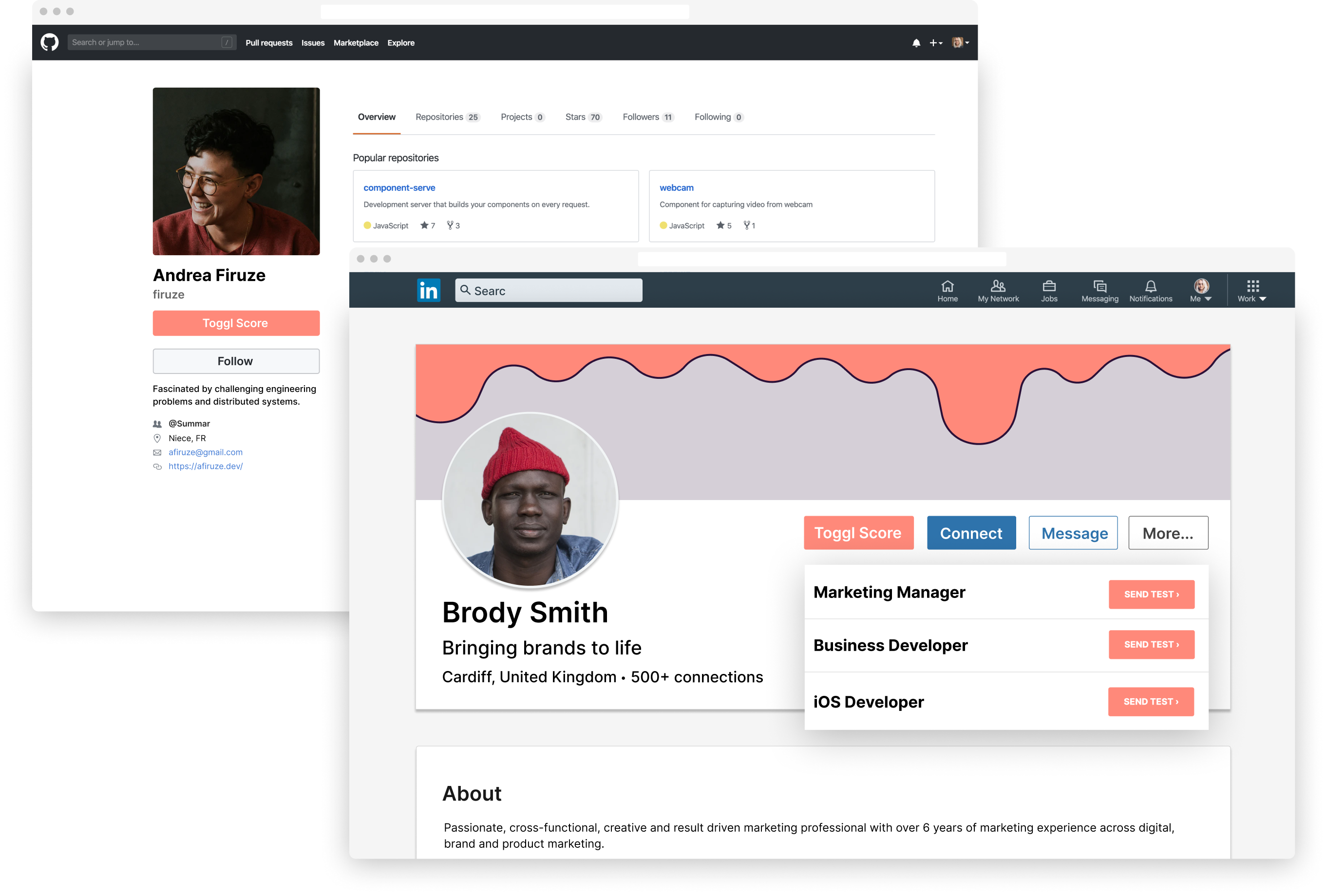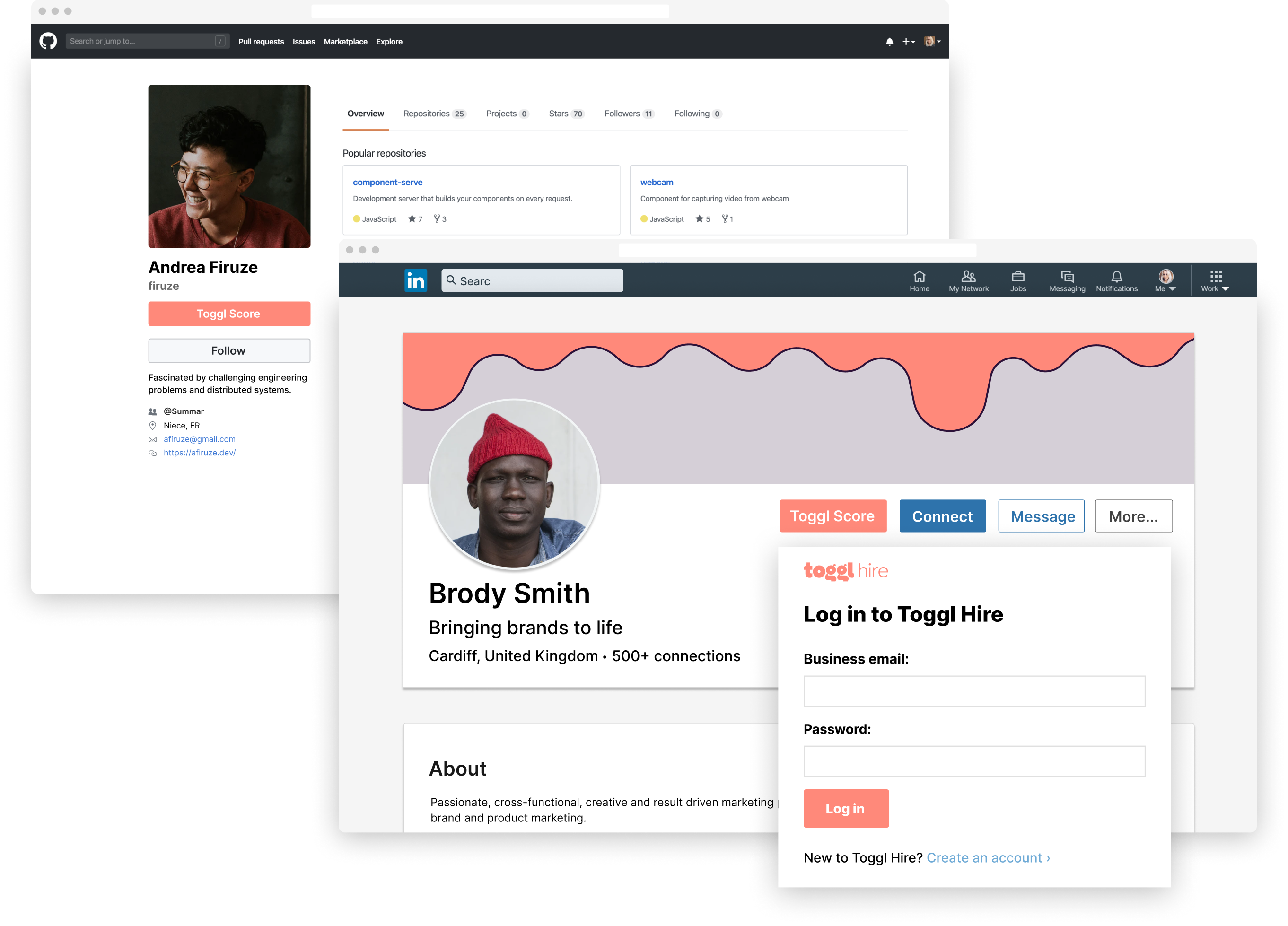 See who stacks up
Your candidates' Linkedin or Github profiles only tell half the story.
Send them a skills test
Invite your strongest candidates to take your Toggl Hire skills test, directly from Linkedin or Github.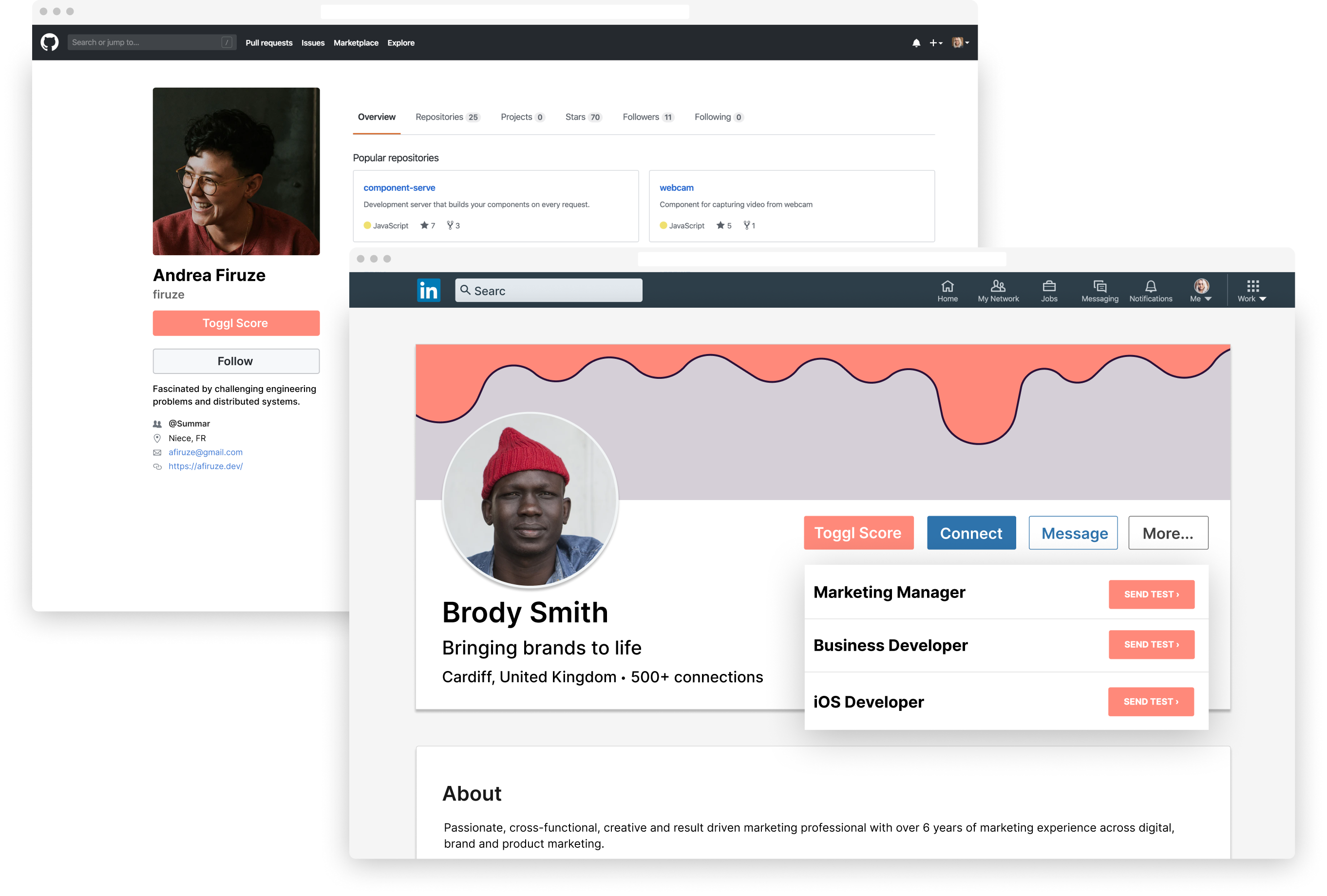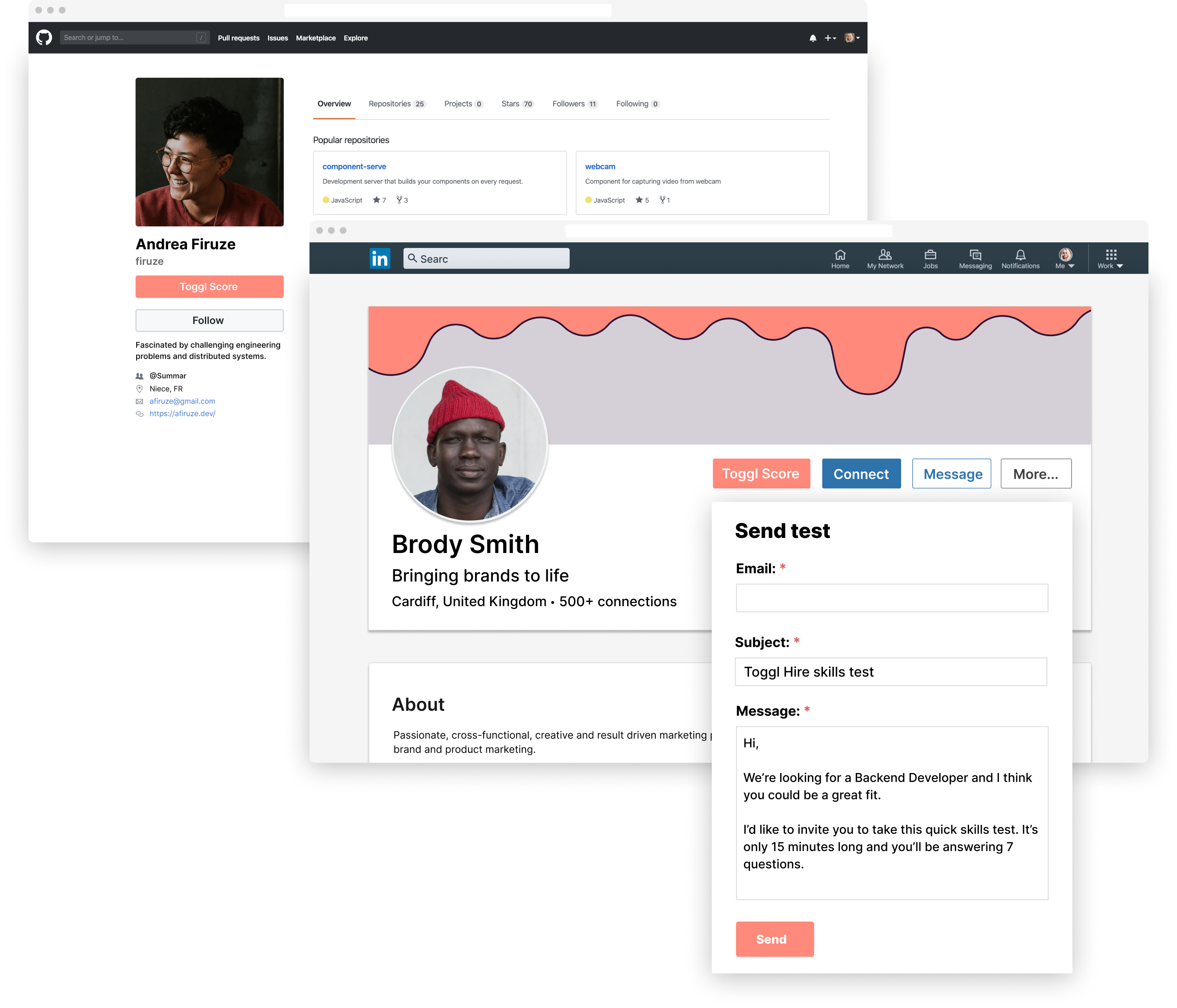 Add a personal touch
Get their attention with a personal message and a friendly challenge.
Results revealed in profile
Candidates' test scores are displayed in their profile. See results for all roles they've applied for at your company.
You can manage all candidates from your Toggl Hire dashboard.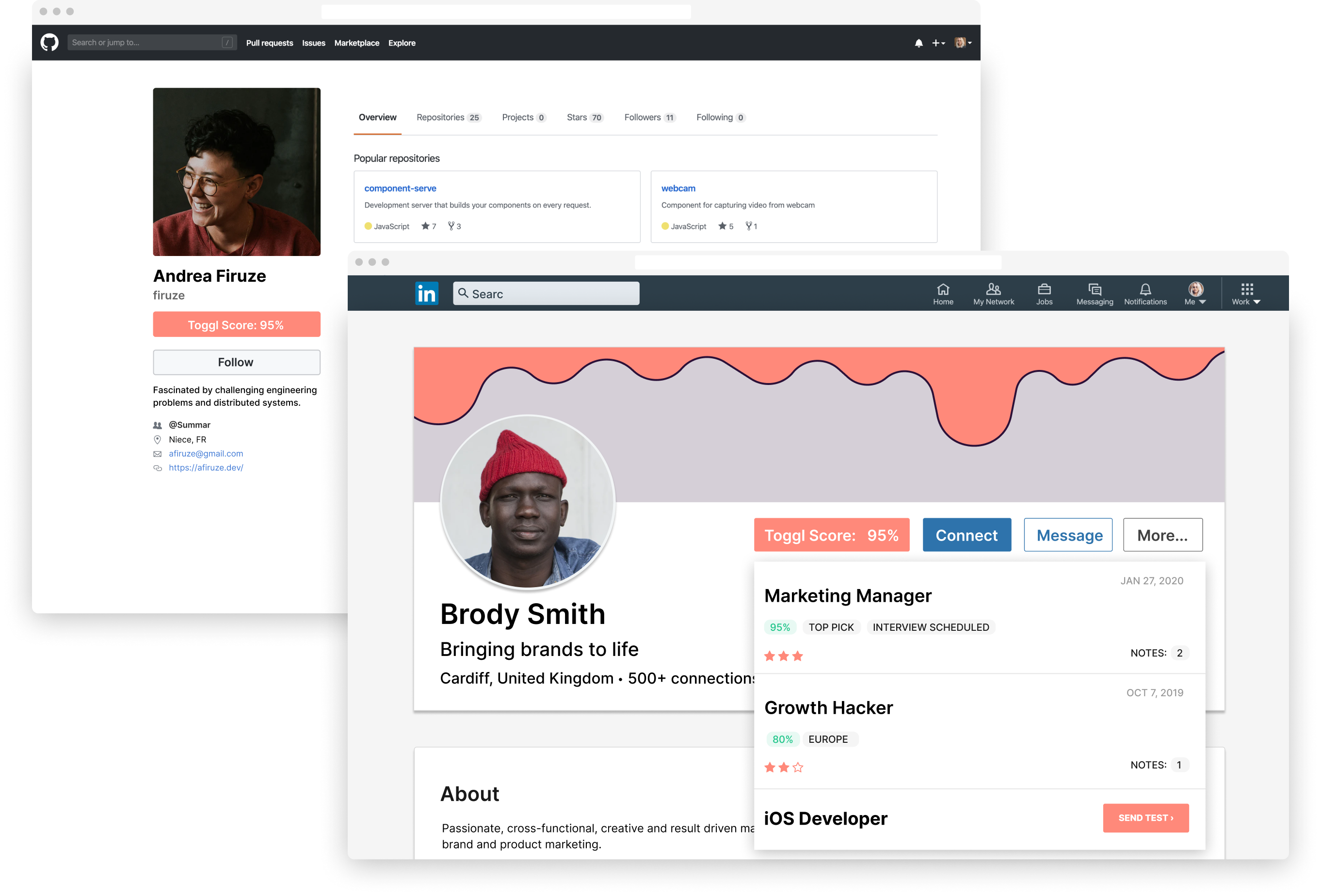 Experience is half the story
Download the Toggl Hire Chrome extension for free today and reveal the whole picture with skill testing.