Skills assessment tests made
simple.
Toggl Hire's skills assessment tests help you qualify candidates over 80% faster. Attract, screen, and hire the best talent every time.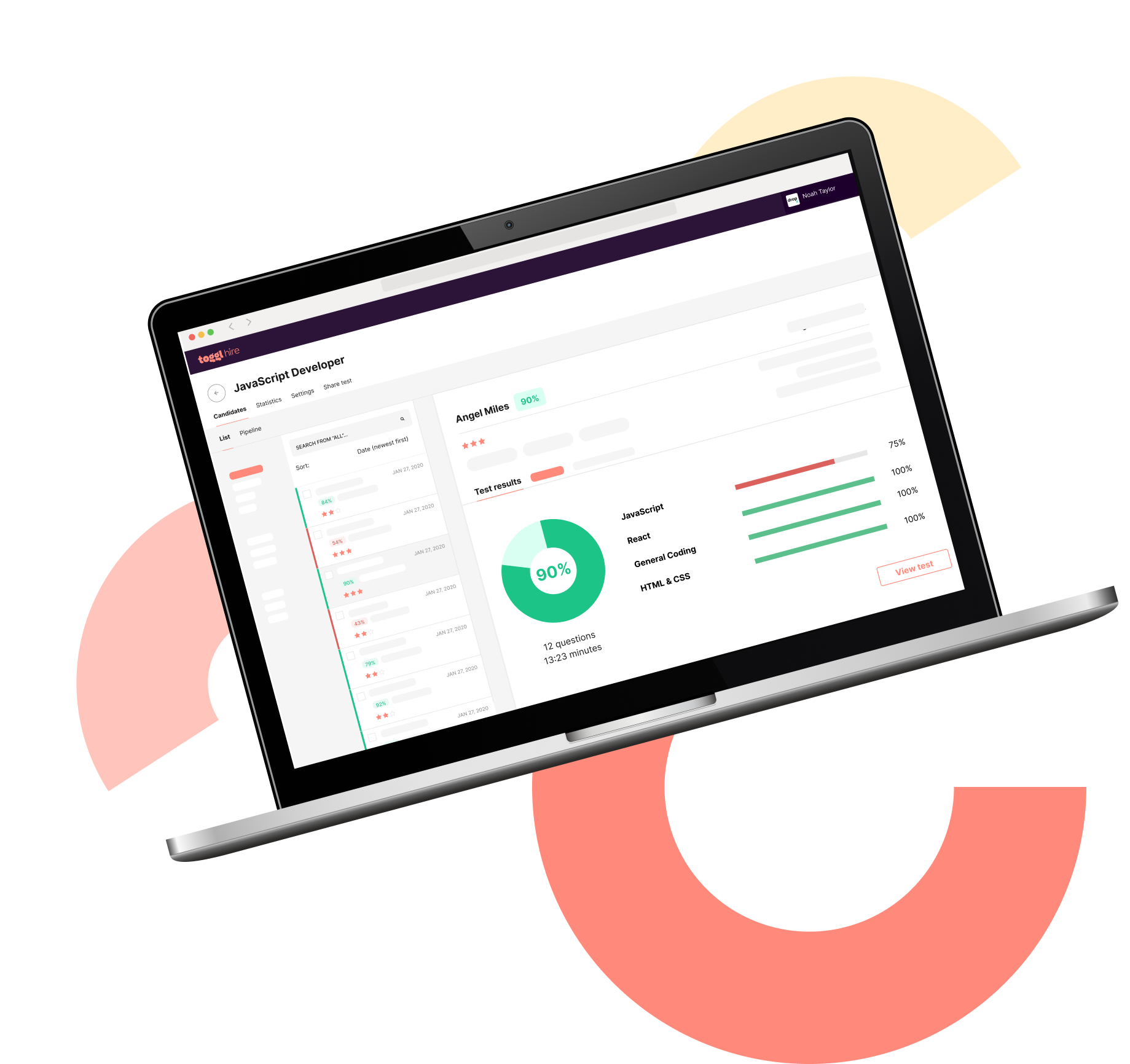 Trusted by great companies worldwide:




Laser-focused skills assessment testing
Our tests are already mapped to the most relevant skills for the position, so you can be sure you're screening for the right abilities, in just one click.
Frontend developer
React
Javascript
HTML & CSS
General coding
Communication
Personality
Create test
Digital Marketer
Facebook & Google ads
CRO
Keyword research and targeting
Copywriting
Problem solving
Communication
Create test
Customer support
General customer support
Time Management
Teamwork
Personality
Problem solving
Create test
get started for free
Toggl Hire helps you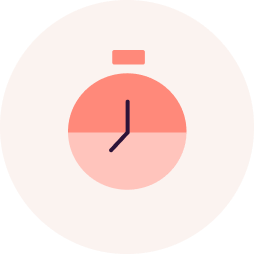 Screen faster
Shortlist candidates from 500 to top 20 in minutes.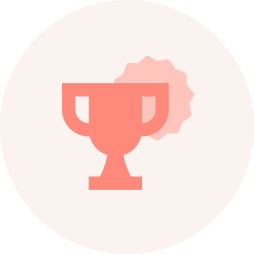 Hire quality
Spend more time on higher-calibre candidates.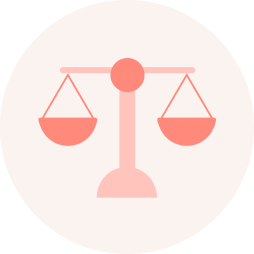 Remain unbiased
Judge candidates on abilities only.
Take a
sneak

peek...

Have an overview of all your skills tests in one single view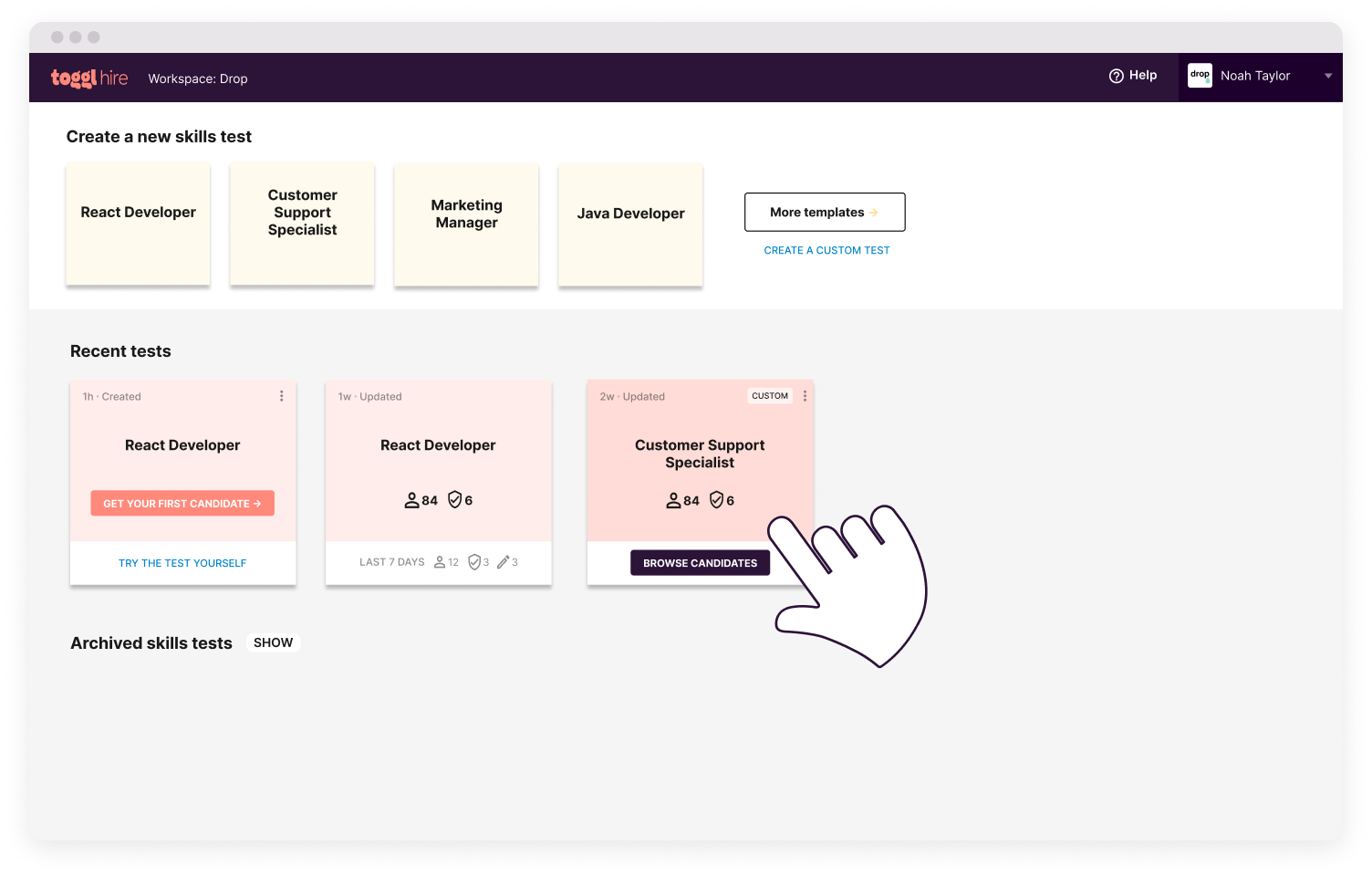 Filter candidates by scores and tags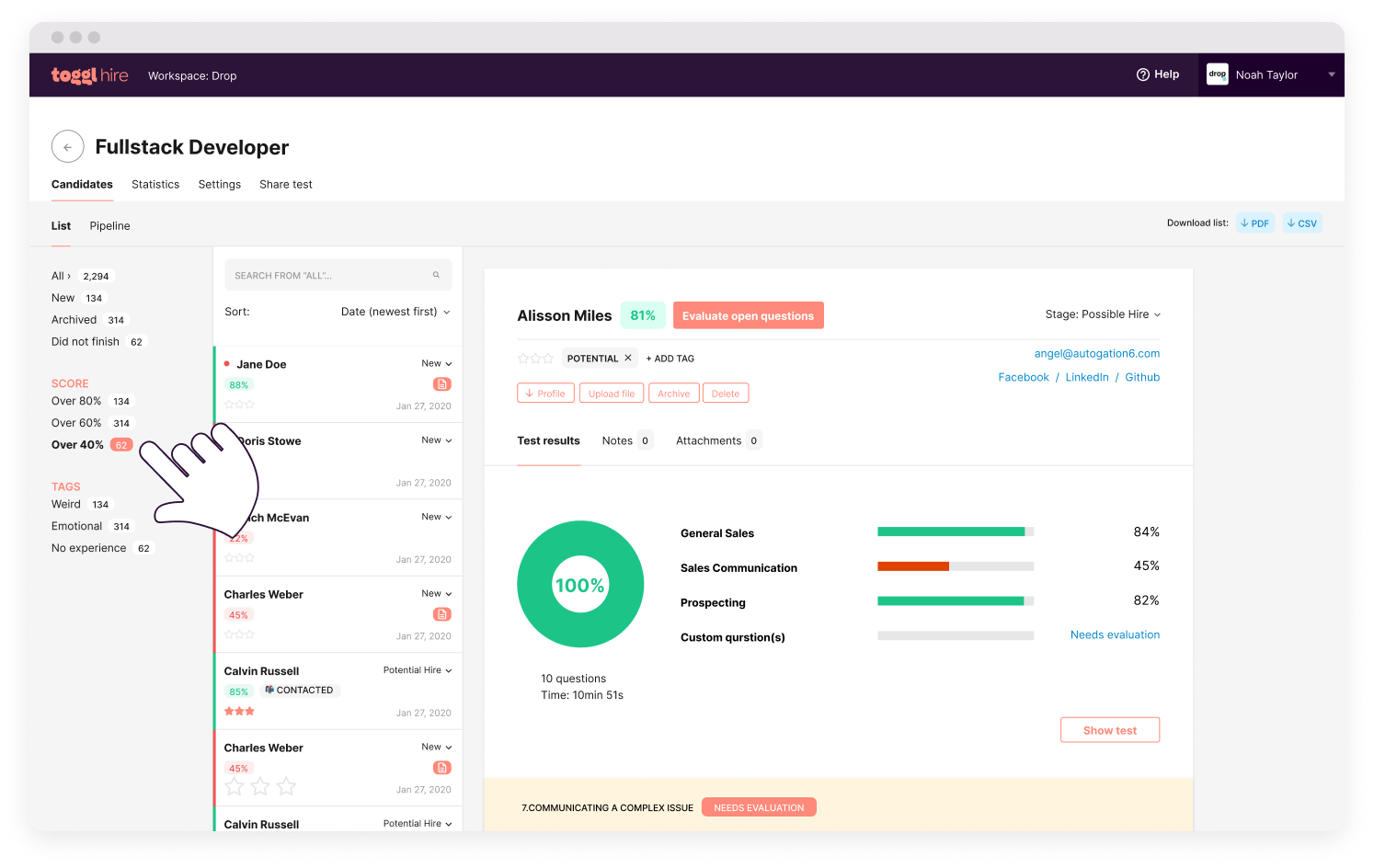 Collaborate with your team to leave notes, ratings, and tags on candidates.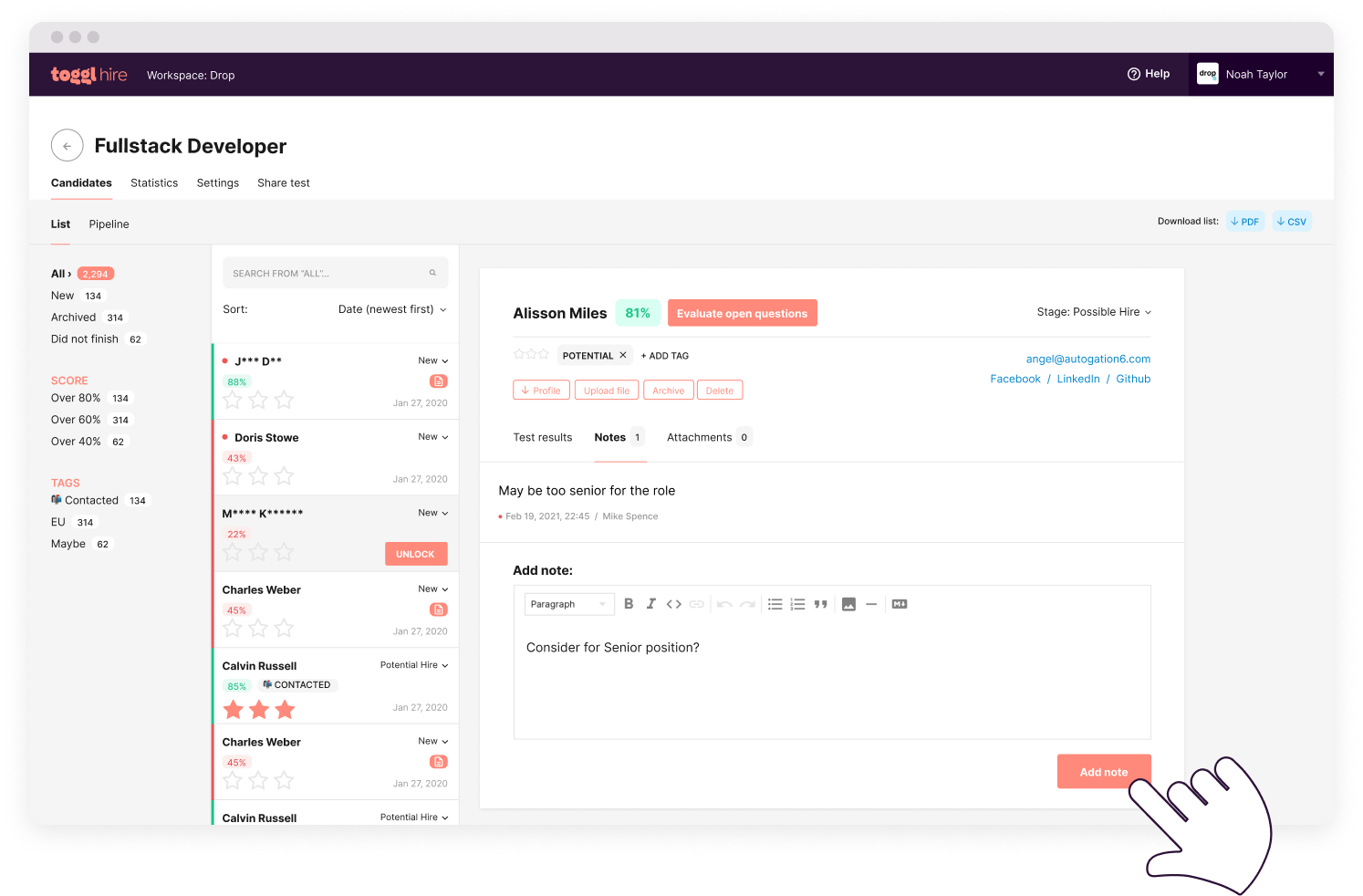 Get an insight into your hiring process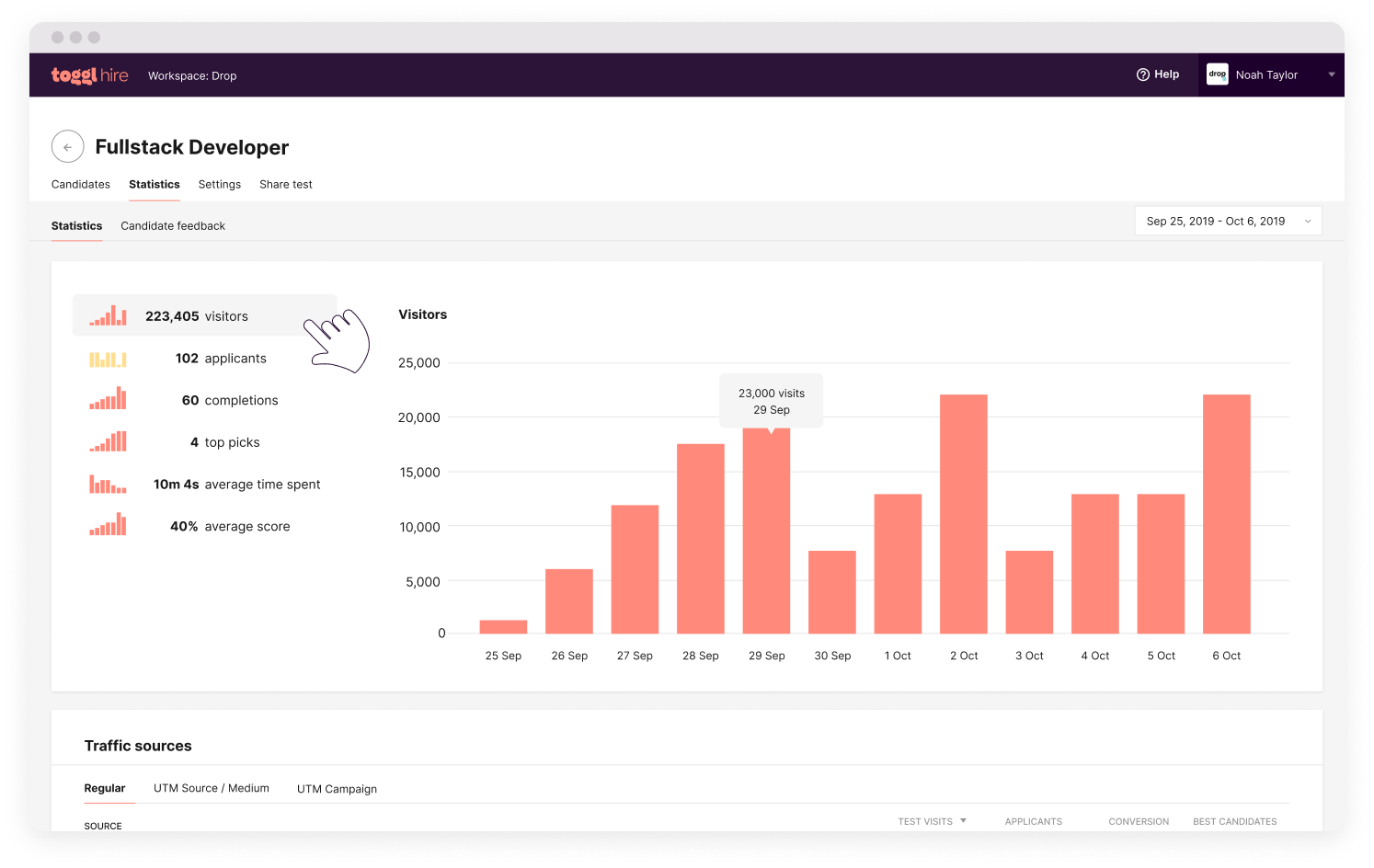 Give candidates instant feedback on how they performed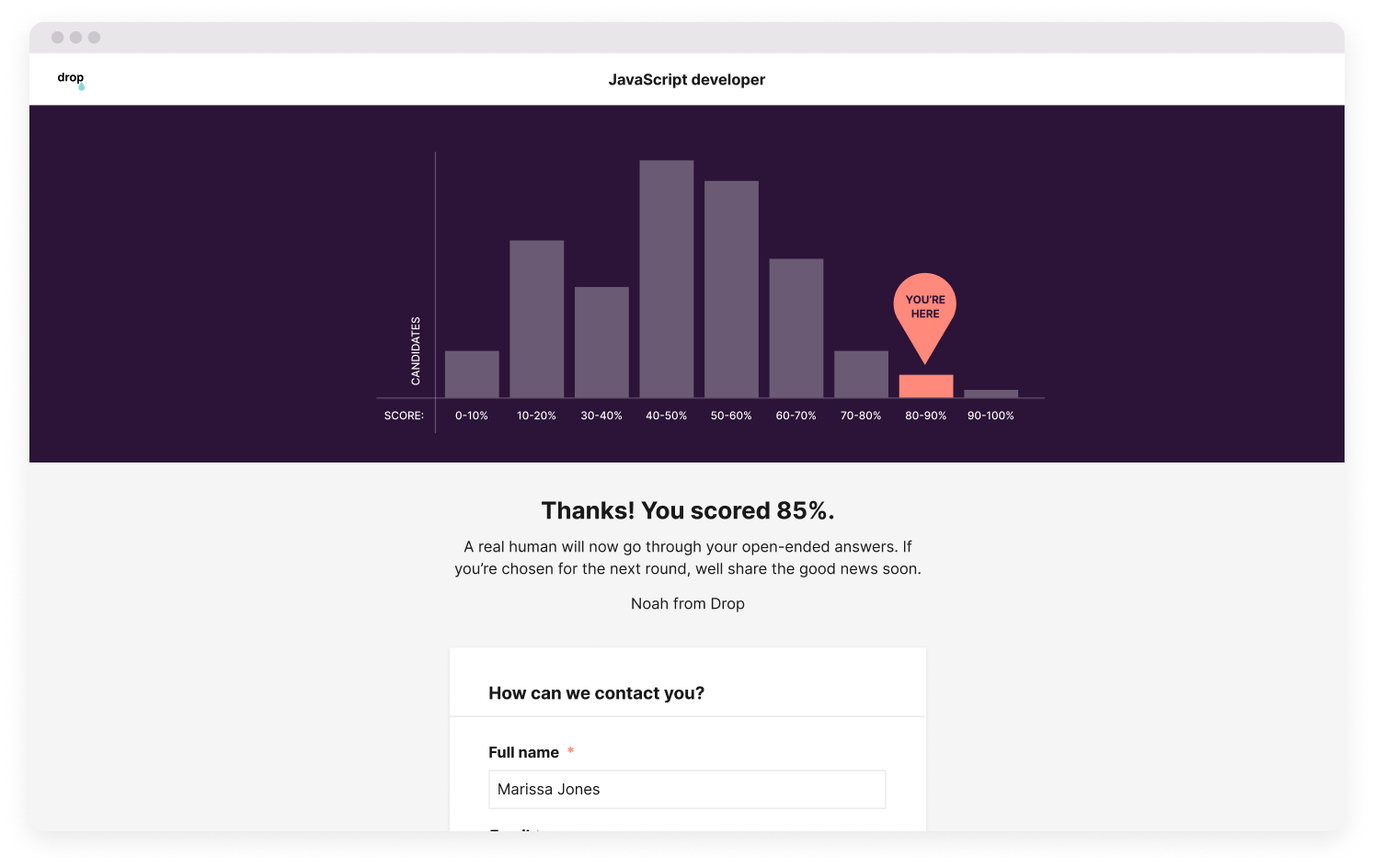 Export candidates by using CSV or PDF export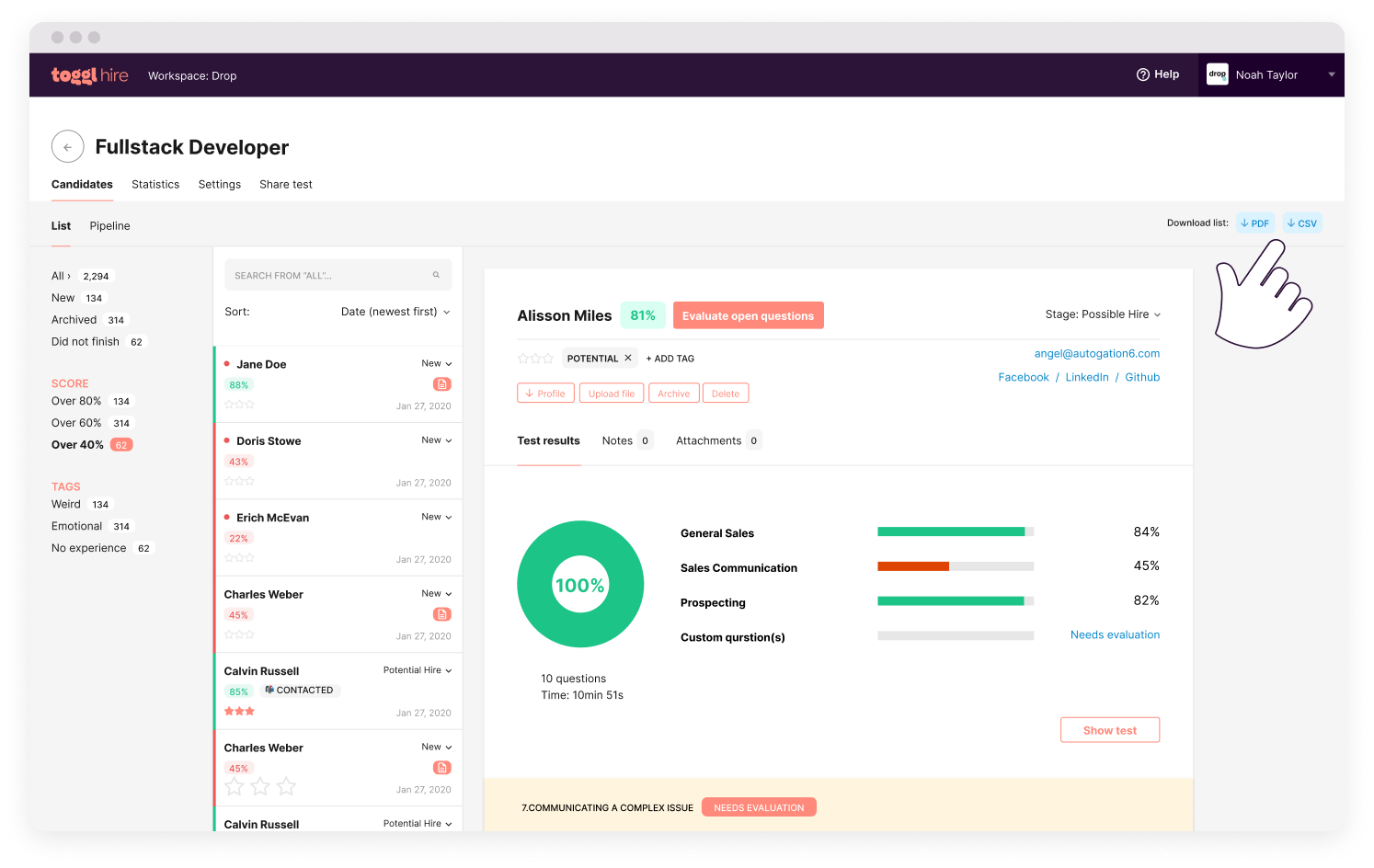 Export candidate data for custom integrations or analytics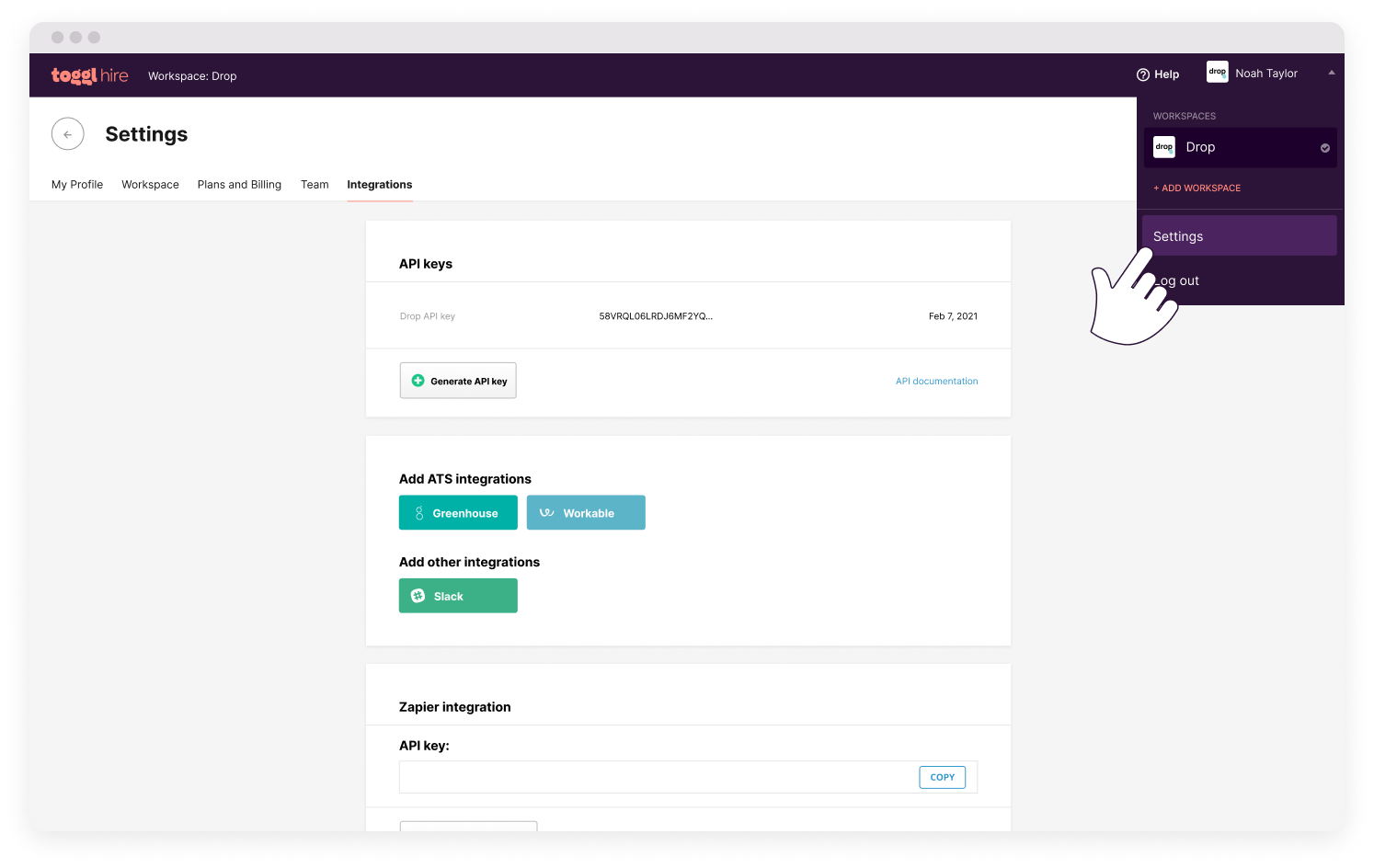 User-friendly dashboard
Easy filtering
Team-wide collaboration
Statistics
Candidate experience
Candidate export
API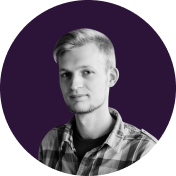 "By removing unnecessary paperwork, we can hire new people in as little as 2-3 weeks from the time they apply, with very high confidence and very low turnover."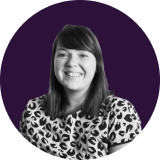 "In just a day, we had over 75 candidates, and 3 of those were already marked as 'potential hires'. It's a great feeling knowing I didn't have to go through 70+ resumes to find the perfect candidate."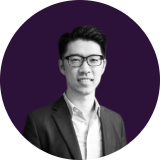 "The best people aren't usually looking for a job, but when a great opportunity comes (literally) in front of them, they are interested. Toggl Hire helped us get the attention of these people."
Our skills assessment tests work like
magic
1. Select your open job role from Templates
Pick roles from development, sales, marketing, customer support, and design.
2. We create your skills test in seconds
Tests automatically feature only the most relevant skills for the job. Customization optional.
3. Share your test with the world
Post a link to your skills test on job boards, social media, or your careers page.
Launch your first skills assessment test in seconds
Get started for free today.