If you've ever wanted an easier, more familiar way to see your time entries in Toggl Track, we've got some great news for you! We're excited to introduce Toggl Track's newest feature: Calendar view, a new way to visualize your time.
What Is Calendar View?

Accessible directly from the Timer page, Calendar view shows your time entries on a week-by-week basis in a colorful grid format. You can scroll down the page to see the week's time entries arranged by time, or move between weeks to see the previous week's time entries in the Calendar.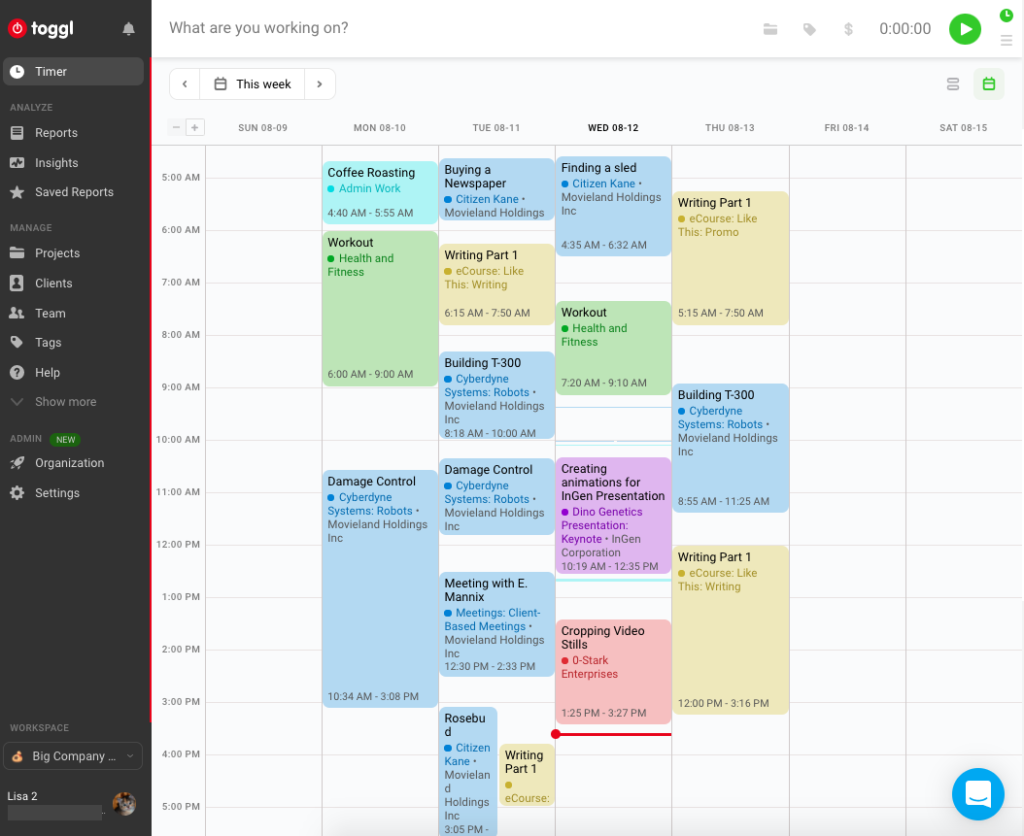 Entries in the Calendar view are color-coded according to their corresponding project color. Calendar view gives you a quick, immediate overview of the projects you worked on. In addition to the time entry description, the entry block also shows the project, task, and client name (if added), as well as the start and end time of the entry.
Want to get a closer look at the entries in your Calendar? Just use the plus and minus buttons on the top left to zoom in and out.
How do I Edit Entries in Calendar View?
Editing entries in Calendar view couldn't be easier.
To edit the description or project/client:
Click on the entry block to open the edit panel and make any adjustments.
Click the Update Time Entry button in the panel to apply the changes.

To edit the duration of a time entry, click and drag on the top or bottom of the entry block to edit its start or end time: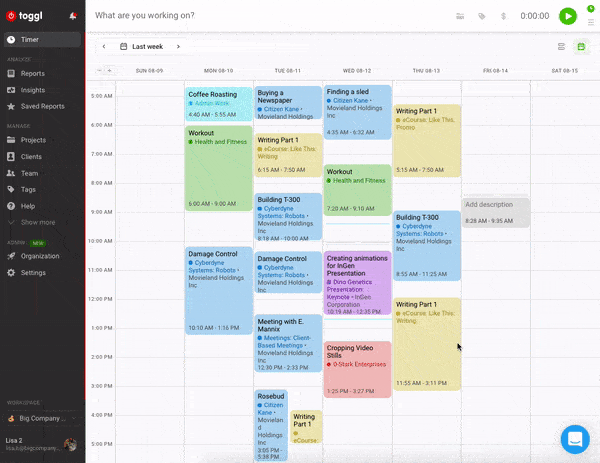 To change the date of an entry, just drag and move the entry block to the date of your choosing: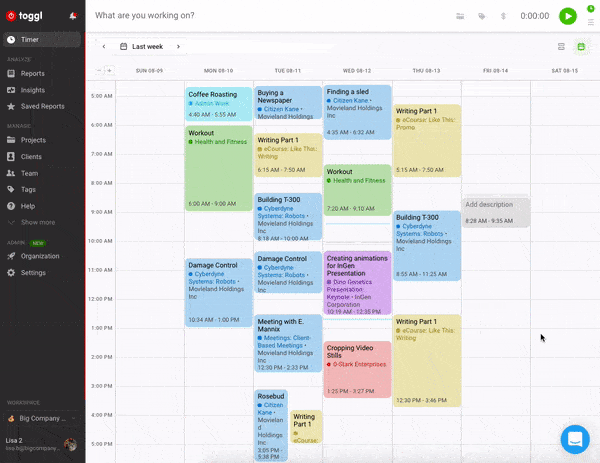 It really is that easy!
At Toggl Track, we're always on the lookout for ways to make time tracking better. With Calendar view, users gain an easy and intuitive new way to keep track of and visualize their time.