The promises we make to ourselves at the beginning of the year, whether proclaimed publicly or held close to our chests, may seem groundless or even foolhardy to some, but there is scientific evidence to suggest that these declarations can impact our behavior. By shifting focus to the big picture and psychologically distancing ourselves from past behavior, we are creating room for new narratives.
However, resolutions are not magical and must still be followed up with action. Change is gradual; it's nearly impossible to drastically alter your habits in a short period. One doesn't suddenly transform into the sort person who goes to the gym 5 times a week and only eats salads.
But with some hard work and persistence, becoming that better version of yourself is possible. It all comes down to forming positive habits. We've written a lot about how to achieve goals over the years. To help you, we've compiled these articles into a few collections that address specific goals
Do you want to get organized?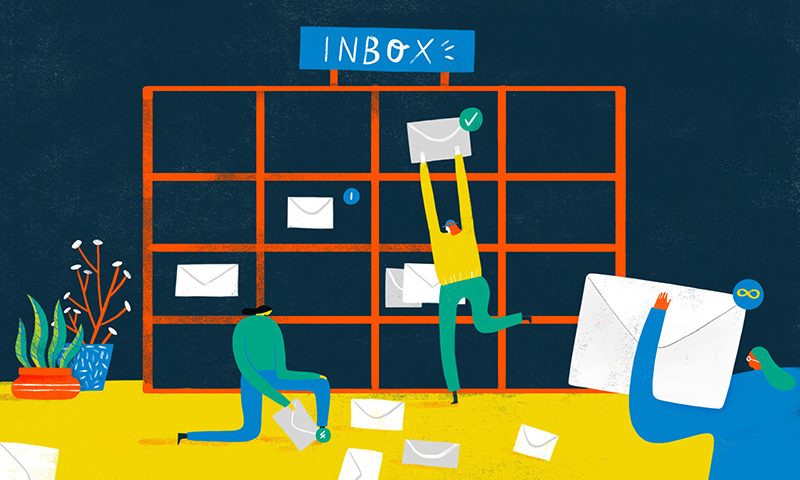 12 Email Management Tips to Keep Your Inbox Organized 
Take a deep breath, but don't plunge into that flood of emails quite yet – learn the hows and whys of email management before you dive into that time-sink!
Organize Your Life With These 11 Must-Have Life Plan Apps: If you're feeling frazzled, stressed, and overwhelmed, these life plan apps will help you bring some order to the chaos.
6 Tools to Get You Organized: Unless you acquire a second brain, you'll need a few extensions if you want to be productive, stay on top of your work and achieve that work-life balance everyone seems to be talking about.
Have some resolutions to use your time better?
20 Productive Hobbies to Help You Excel in Life
Having a hobby can significantly increase your ability to cope with stress and overwhelm.
12 Productivity Tips to Help You Work Smarter Not Harder: Working smarter not harder doesn't just happen. It takes a bit of thought and dedication. But don't worry, the results will most definitely be worth the extra brain and willpower.
Why Less Time Spent Working Could Actually Increase Your Productivity: A drop in our "attentional resources" (which is basically just a fancy, scientific phrase for our ability to maintain our concentration) leads to decreased performance on tasks.
Just want to be a better person?
9 Bulletproof Self-Improvement Techniques
Remember, you only have 8,760 hours in the year. How will you use them to get the most productivity, pride, health, wealth, and happiness?
How to Calm Down at Work: 5 Strategies to Help You Keep Your Cool: It's vital that you manage to stay cool, calm, and collected in the office, even when certain circumstances are testing your patience.
Improving Active Listening Skills at the Workplace: Active listening skills in the workplace can increase productivity, facilitate a healthy workplace culture, prevent mistakes, and avoid misunderstandings.
Emma Murray makes content and content and even more content. She believes everyone has a few good words in them. She also does photojournalism here: https://www.emmakathleenmurray.com/