Team communication is one of the key factors in being successful. As a project manager, it's possibly the most important tool in your arsenal. Constantly looking for ways to improve team communication should always be at the top of your list. It's not just about talking; we all know how to speak. It's about communicating with a purpose and conveying information in an understandable manner. With that in mind, let's go over 10 ways you can improve your team communication.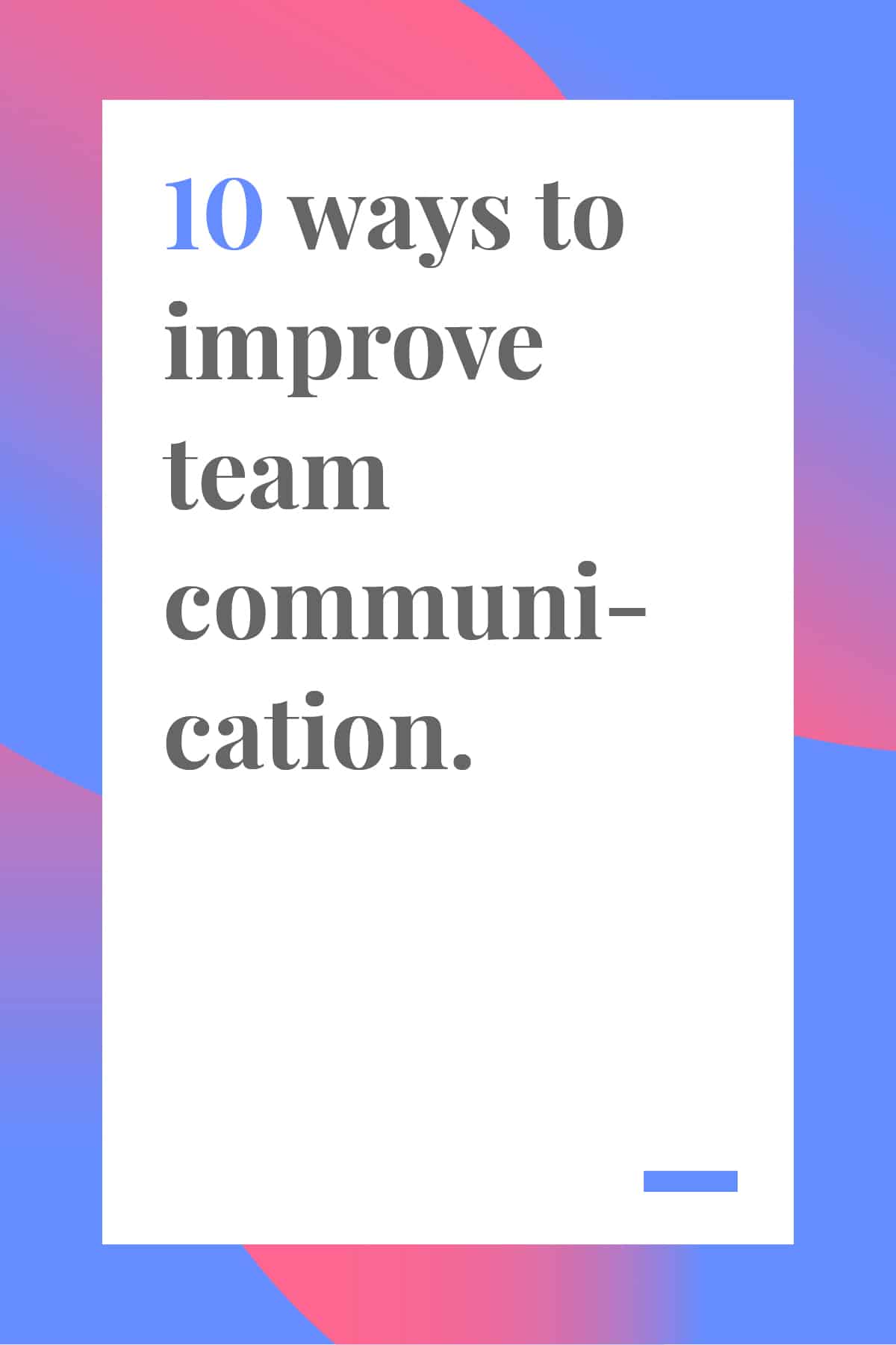 Use the best online tools
There are many reasons to use a good, online project management software. Online software allows you and your team to gather information centrally and communicate directly.
One of the best software options out there is Toggl Plan. Toggl Plan makes it easy to coordinate with your team and for everyone to understand exactly what they should be doing. The simple Gantt chart software allows its user to be clear and concise without breaking a sweat, allowing you do give better instruction on the project ahead.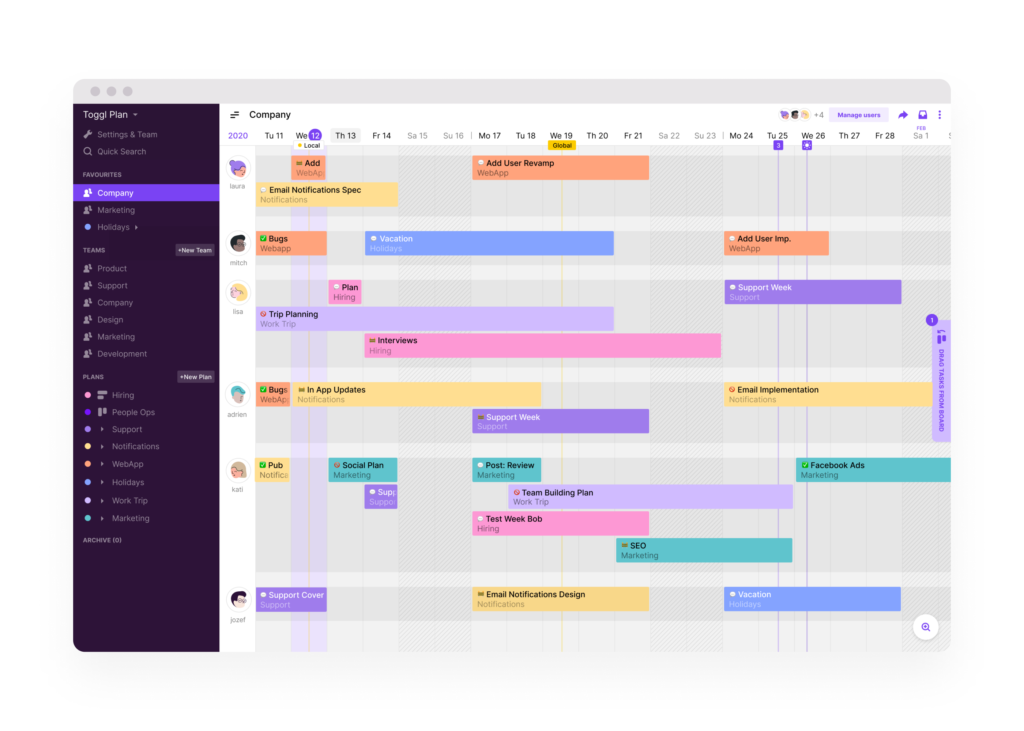 Encourage feedback
Feedback is something that a lot of people are scared of. In this industry, you should welcome it with open arms.
Feedback should be going both ways. You can encourage feedback by giving it yourself. This means giving constructive criticism on work that's been turned in, providing pointers on how to improve an article, or even just giving tips on how to manage time more wisely.
In addition to giving and receiving feedback, you should also encourage others to do the same. Encouraging an environment where everyone feels free to provide input can result in increased team communication, productivity, and an overall healthier work space.
Set time aside specifically for communication
Use your time wisely. Set your schedule in such a way that allows you an hour or so every day to answer emails, make phone calls, and send messages. Ideally, you'll be checking your messages more than once in a day, but there should definitely be time dedicated to specifically doing so. By doing it this way, you've made communication more of a routine, and less of a second thought.
As well as practicing this yourself, you should encourage your team to do the same. Everyone should be very attentive to their inbox, just in case.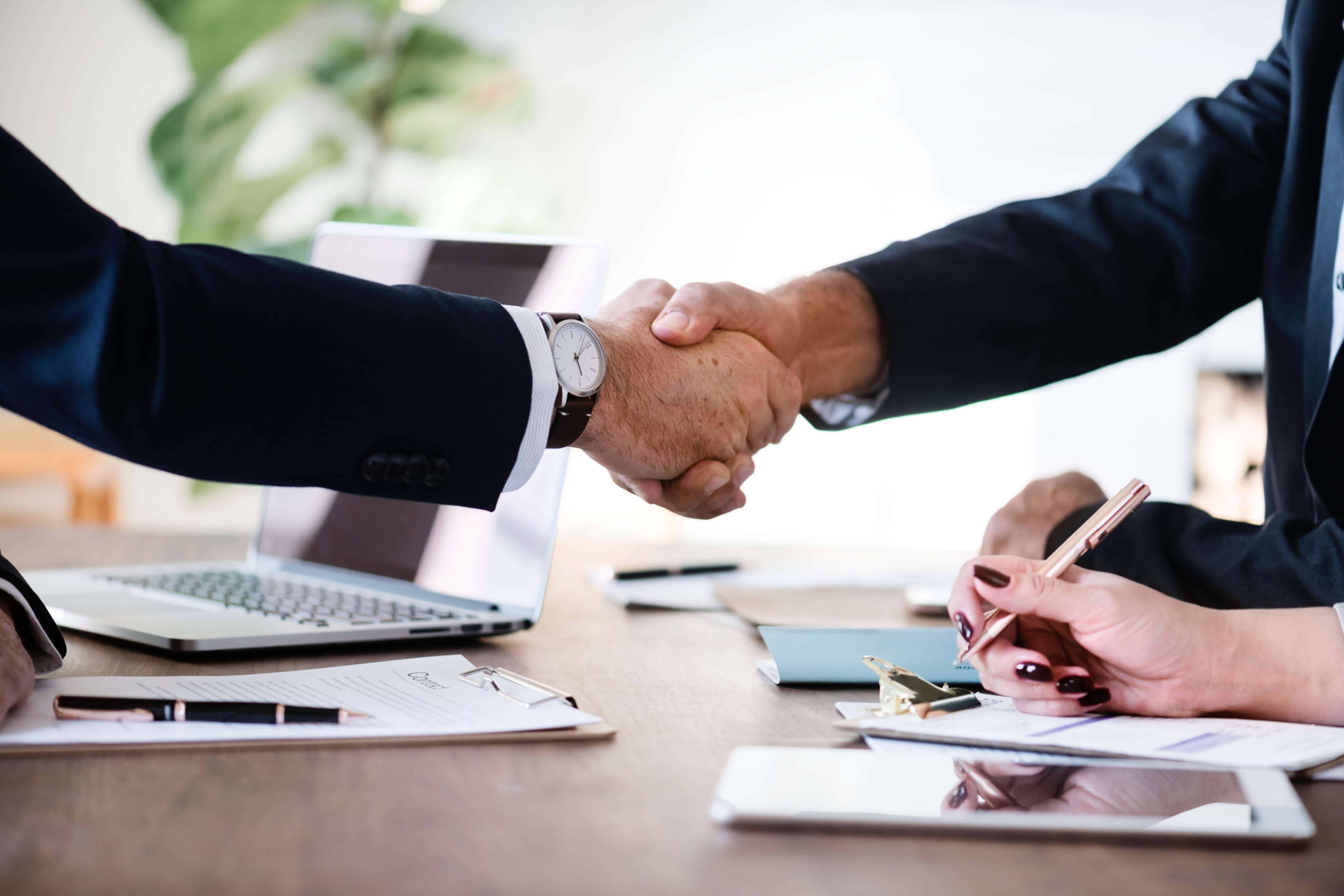 Use multiple forms of communication
The ability to communicate with your team should never be taken for granted. You should be using multiple forms of communication to allow you and your team to reach each other if needed.
Have in-person meetings or video chat meetings regularly. Use a chat or messaging system like Slack for shorter messages.
Again, Toggl Plan is a great tool that integrates with Slack, so you can see up-to-the-minute changes to your product timeline all in one place.
Determine the best method of communication
There are tons of ways to communicate with your team. Most teams, remote or stationary, use a variety of channels. As a team, you should decide which channel is your go-to. In times of urgency, you don't want to have to send multiple messages multiple times and wonder if someone saw it. Pick a favorite, check it often, and stick to it.
[bctt tweet="Do you #communicate with purpose? Step up your game with these tips." username="togglplan"]
Open-door policy
As well as encouraging constructive feedback, you should make sure your team knows that your door is always open. They look to you for advice and guidance, and they should always have access to your input.
Of course, this can be taken metaphorically if your team is remote, but if you work in a physical office, I quite literally mean leaving your door open. It's been proven that by opening your door, you remove the physical and mental barrier that may be blocking communication, and encouraging open team communication.
Clarify roles and responsibilities
Unclear instructions can lead to chaos. Team members that are uncertain of their role can often stumble around and decrease productivity as a whole.
When you start each project off with a clear roadmap and everyone understands what it is they need to be doing, you've cleared the way for direct communication. This, of course will lead to accountability, and therefore improved team communication.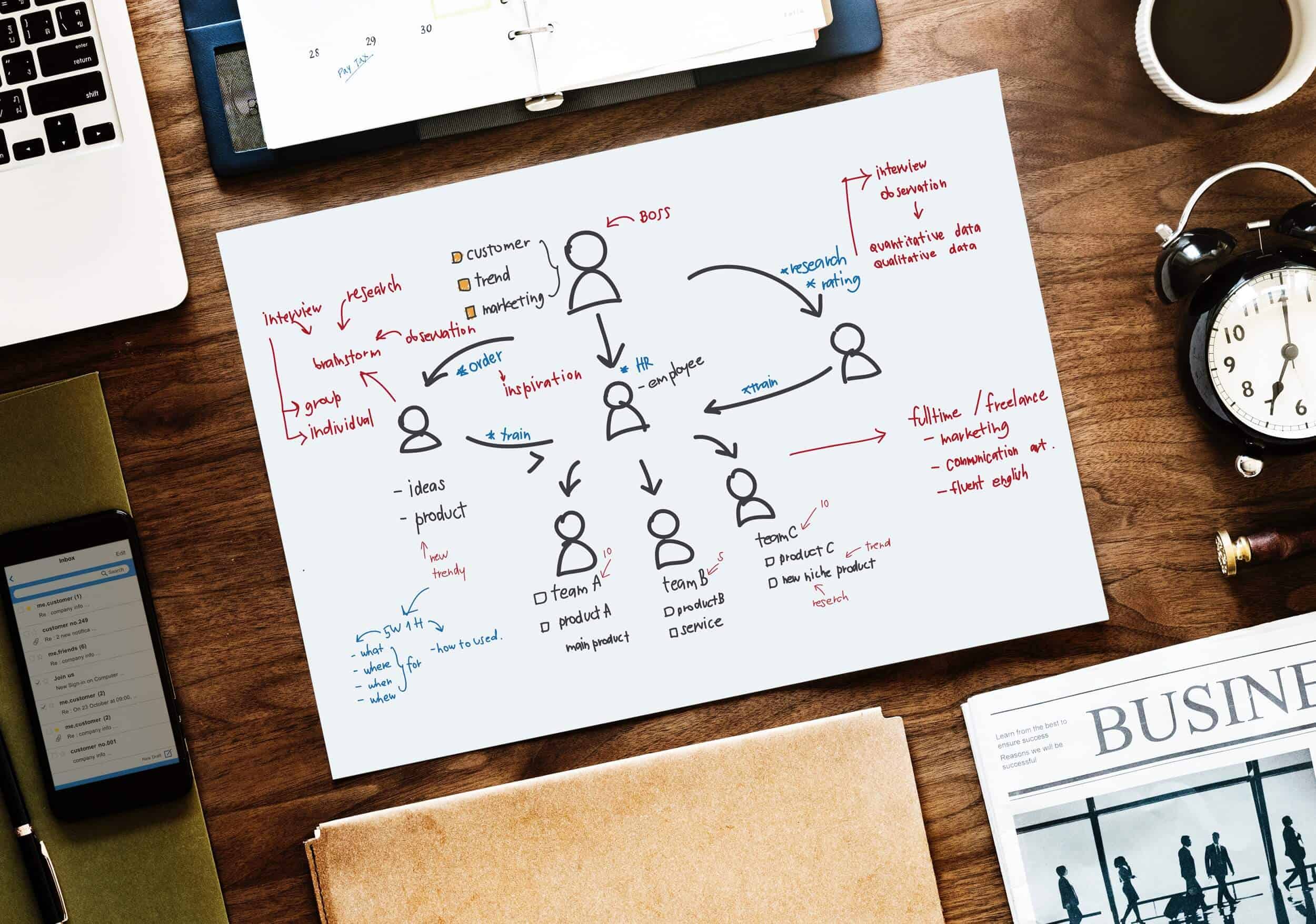 Use the appropriate form of communication
Each project that comes through your door is different, and should be treated as such. Many projects will require a more personal touch, and face-to-face meetings may work better for it. Some clients may prefer a specific method of communication, and the team needs to acknowledge that.
Utilize communication training courses
People often overlook communication training courses and write them off as a waste of time. However, most communication courses cover more than just the basics. It may not be for everyone, but it's certainly something to look into.
Make it fun!
There are plenty of ways to make team communication fun. Team building exercises have been used for a long time to boost team morale and get the chatter going. It's simple and effective, but it doesn't always work to the degree it needs to.
Rather than everyone sitting in a circle and naming three interesting facts about themselves once and never speaking of it again, make it fun! Host pizza parties, a friendly card game, or take some team members out to lunch. It'll encourage team communication and let everyone know that they are important part of the team.  
The Summary
When aiming for better team communication, you should take all of the above points into account. You should be utilizing as many as possible, if not all of them. To summarize, let's list them in bullet points:
Use the best online tools

Encourage two-way feedback

Set time aside specifically for communication

Use multiple communication channels

Determine your team's prefered method of communication

Have an open-door policy

Clarify roles and responsibilities from the start

Use the appropriate channels for communication

Utilize communication training courses

Make communicating fun!
Every team member should always feel comfortable when communicating. You should make an effort to talk to each one of them individually, and let them know the importance of their presence on the team. After all, team communication is nothing without your team.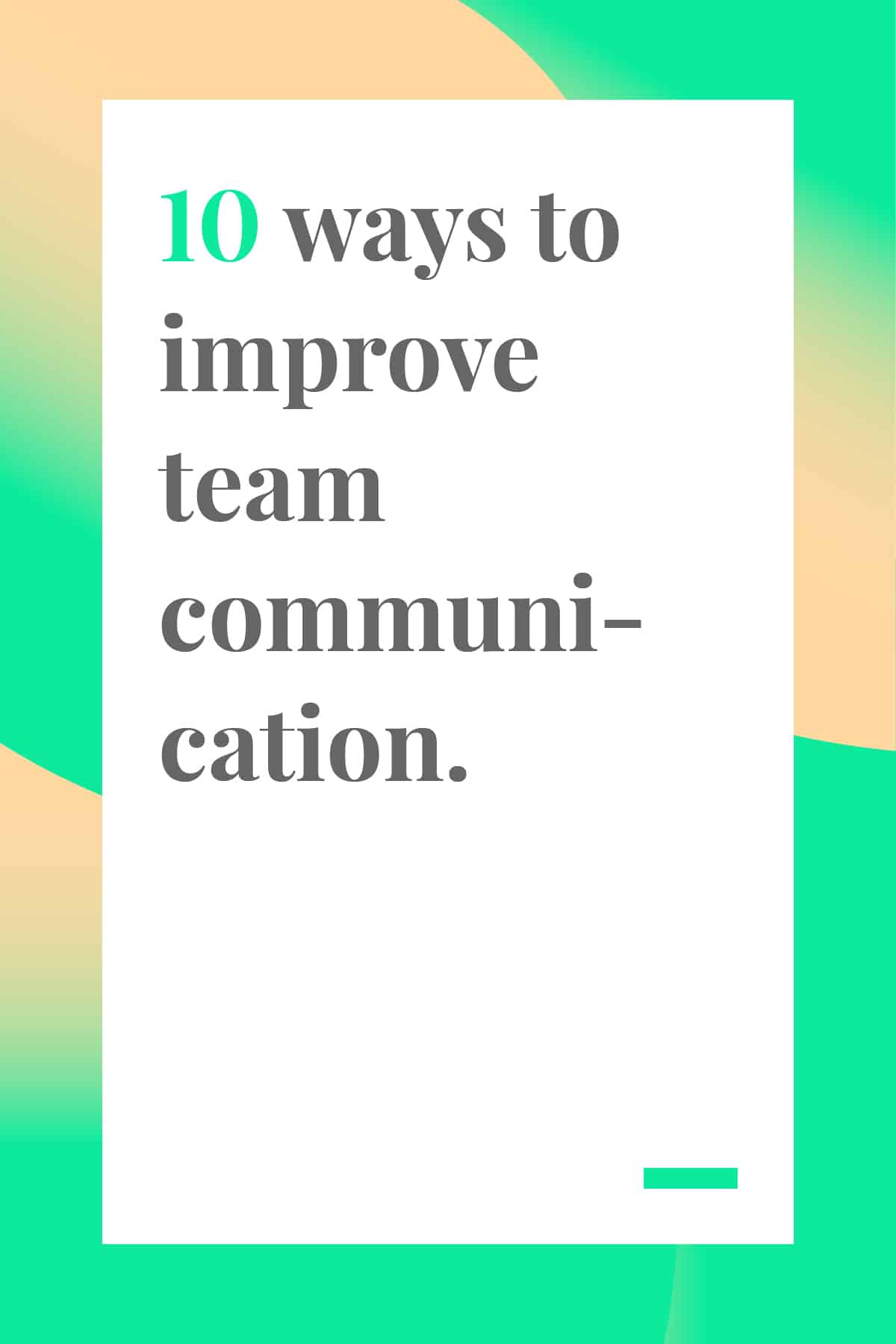 Like many other people, Zach McDaniel gained his knowledge of management and project management through research and necessity. He believes that the most interesting thing about project management, management, and productivity is that there are so many different strategies, so there's always something new to learn and share.