Marketing agencies play an important role in shaping our culture. Wieden + Kennedy created Instagram's 'Stories are Everywhere' campaign, which celebrated personal creativity, and McCann's 'Fearless Girl' statue for State Street Global Advisors embodied female empowerment. These and other campaigns became overnight hits, but they took a lot longer than that to develop.
At typical marketing agencies, account executives, brand specialists, copywriters, graphic designers, and other team members work together for weeks and even months at a time to create campaigns that will hopefully, if not win an ADDY award, at least make the client happy. Having the right project management tools is essential to keeping everyone on track, especially in a setting where the team is accountable to both internal and external stakeholders.
Below is a list of 10 popular project management tools, along with the reasons why users consider them indispensable.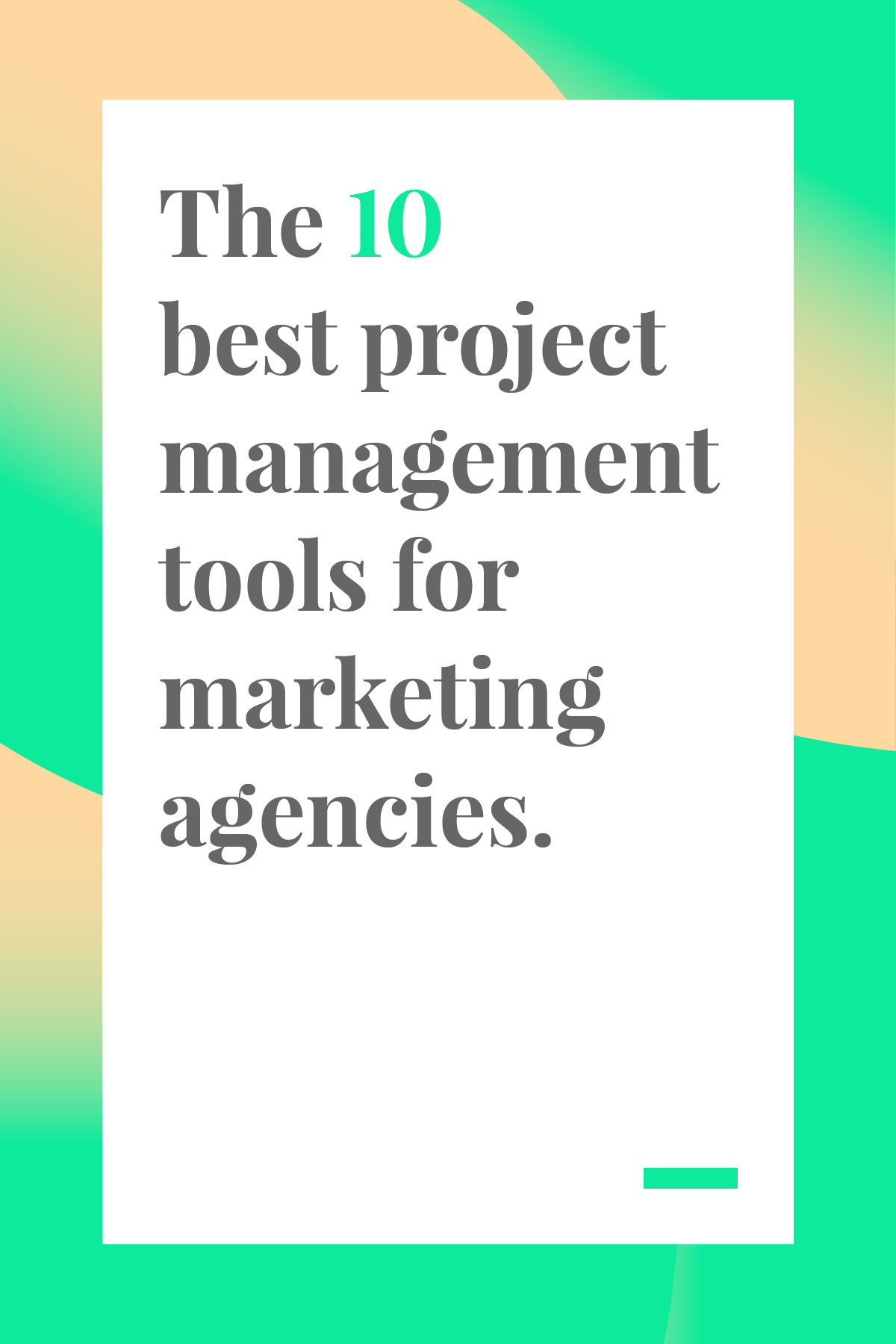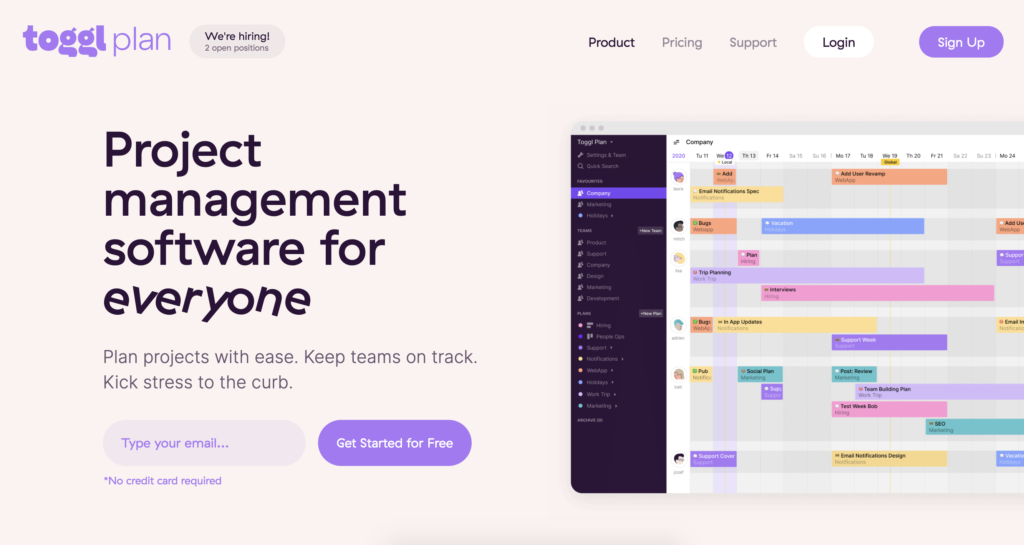 Toggl Plan has features that keep both the team and project on track without hampering the creative process. Project managers can create milestones to measure progress and see what each team member is working on, which makes resource allocation simpler and more effective. By integrating with popular project management solutions like Trello and Basecamp, Toggl Plan is easy to adopt and master, which is a plus when time is at a premium and every dollar counts. The Gantt chart alternative even makes it possible to change plans quickly without disrupting workflow, which is a great option for any creative field.
LiquidPlanner can create realistic schedules for multiple projects at once, enabling project managers to track time, communicate and collaborate with team members, and assign an appropriate amount of time for individual tasks. When something changes, the smart scheduling feature automatically assigns reliable completion dates.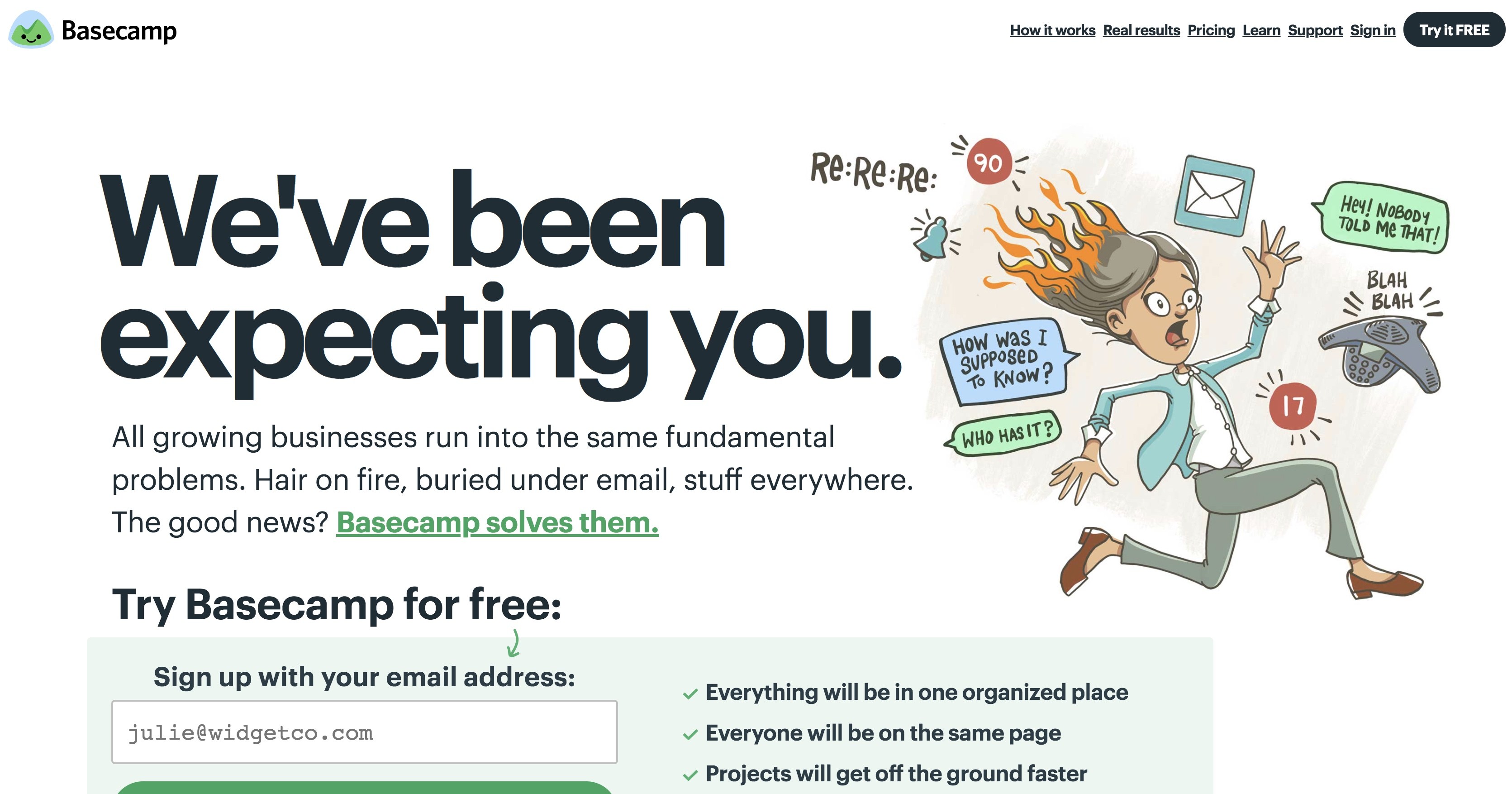 Basecamp is a popular collaboration platform that makes missed tasks and deadlines a thing of the past. When project managers assign a task, Basecamp sends out due date reminders and allows steps for multiple projects to be viewed on a single screen so that managers can measure progress at a glance. The campfire feature and commenting sections make communicating and sharing ideas more efficient.
[bctt tweet="Work at a #marketing agency? Stay on track by trying out one of these tools." username="toggl plan"]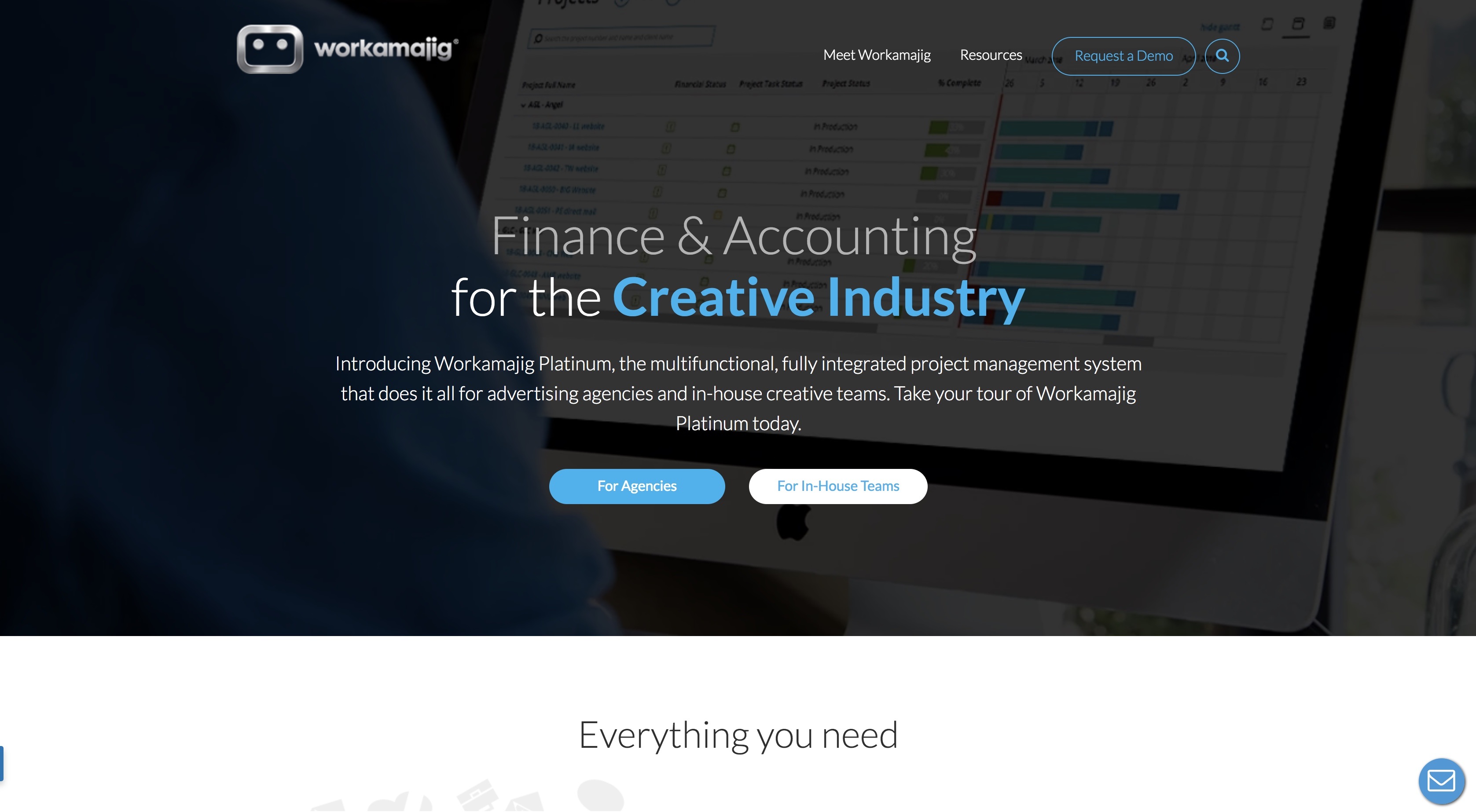 Workamajig is a one-stop solution that combines project management, accounting, new business retention, creative input, and other divisions into a single collaboration platform. Project managers can see overall team member availability when planning a campaign, use an opportunity widget to see all prospects in the pipeline, and monitor overall project progress.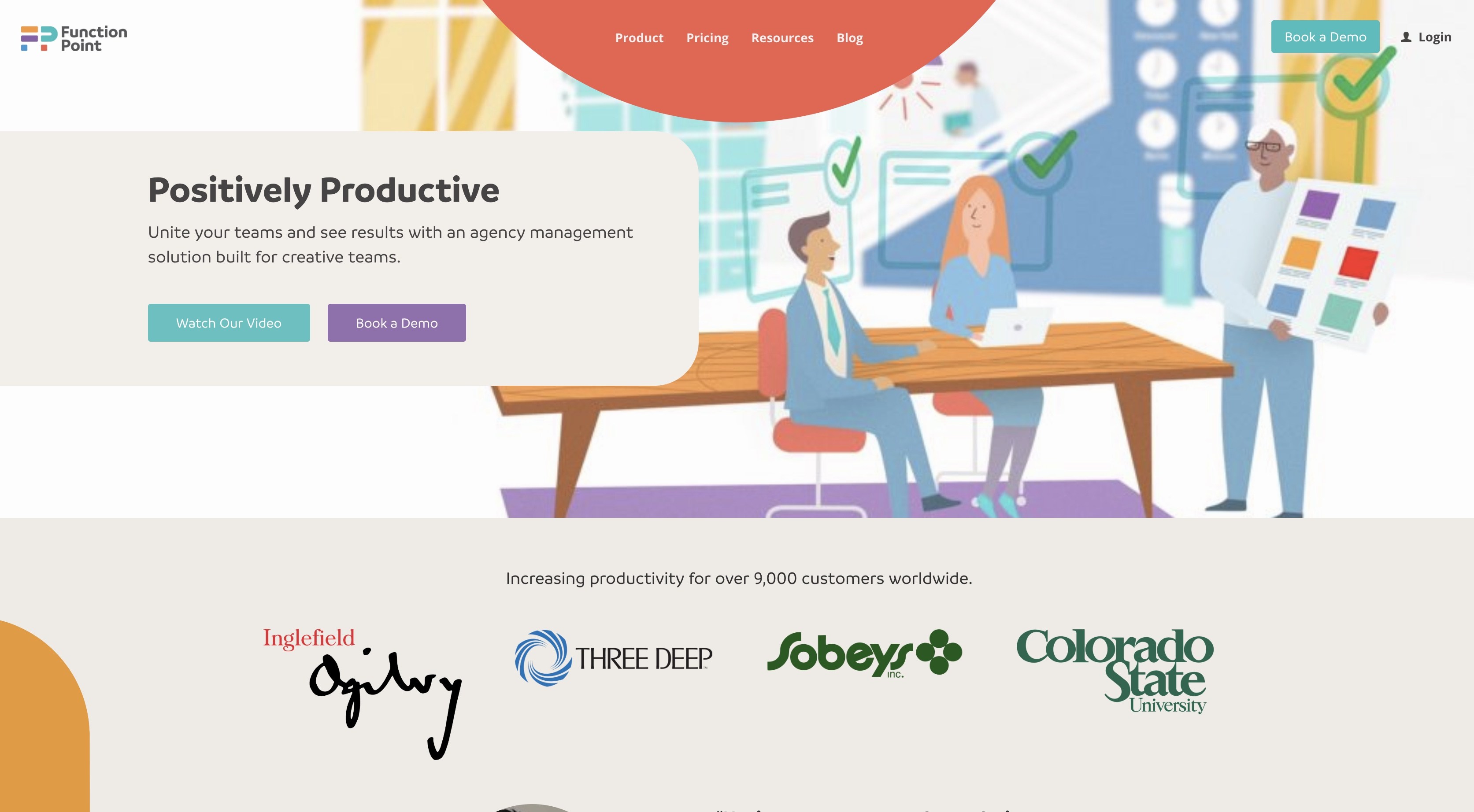 FunctionPoint can be an asset to an entire agency, not only the project management and creative departments. Not only does it help a creative team connect at each stage of a project, it also has tools that support the accounting, client services, and business development divisions. Project managers can see individual workloads and assign tasks accordingly while marketing executives can check in on project timeline and profitability.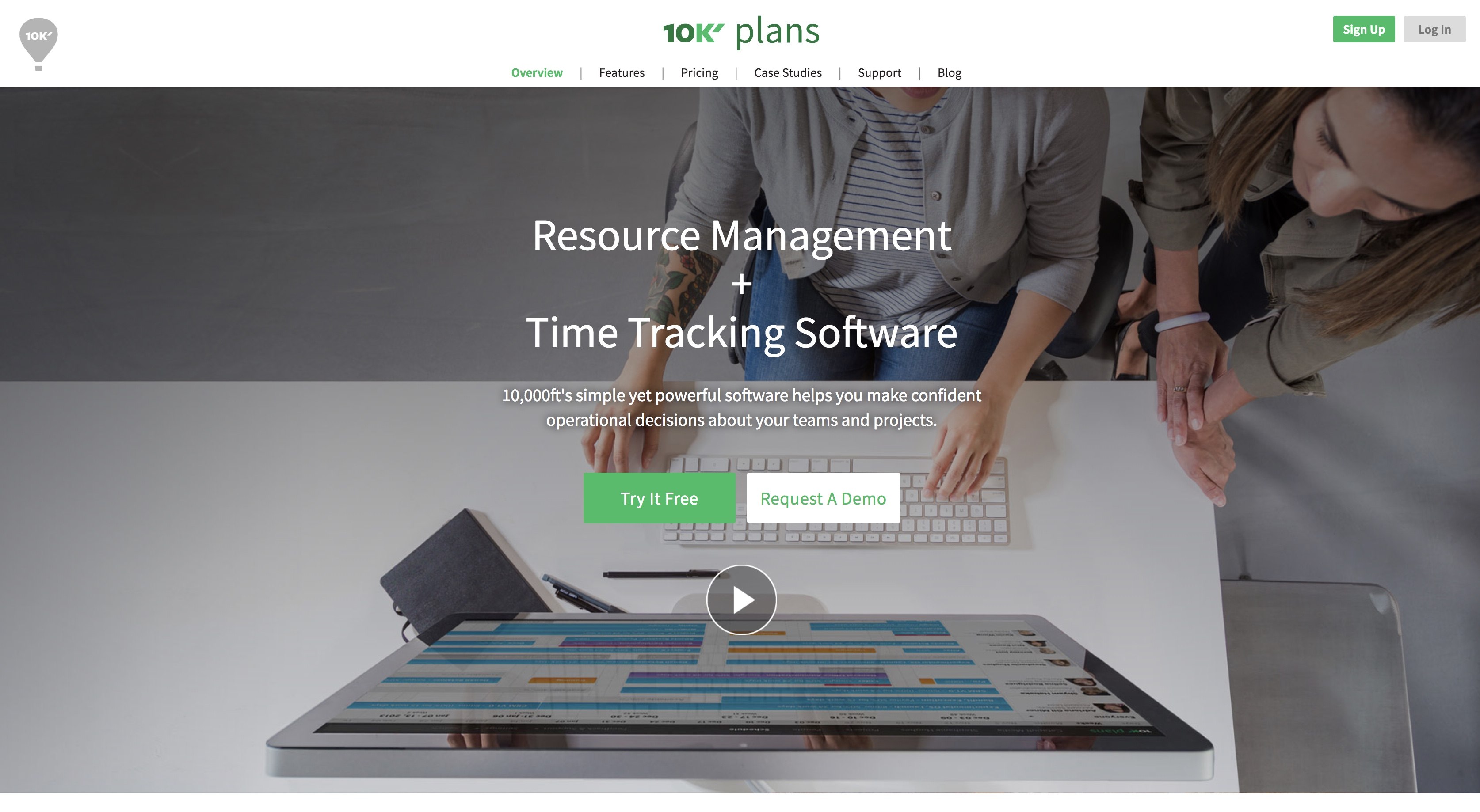 10,000ft is a popular choice with marketing agencies because it creates visually pleasing and interactive schedules with dynamic timelines, making old static spreadsheets a thing of the past. After the input of a few variables, the work plan for not only a single project but an entire organization is easy to visualize. Executives and directors can see and assess how projects, team, and clients are doing in relation to goals.
Formerly known as Central Desktop, iMeet Central is a digital collaboration tool that keeps an entire marketing agency up to date on the status of a project. Creative professionals enjoy the online moodboard, which makes it easy to share inspiration with one another, while managers can create customizable workflows, use the meetings feature to share important files and schedule events, and know who has reviewed, approved, or disregarded feedback comments. For added security, iMeet Central allows certain documents and folders to be viewed only by agency employees.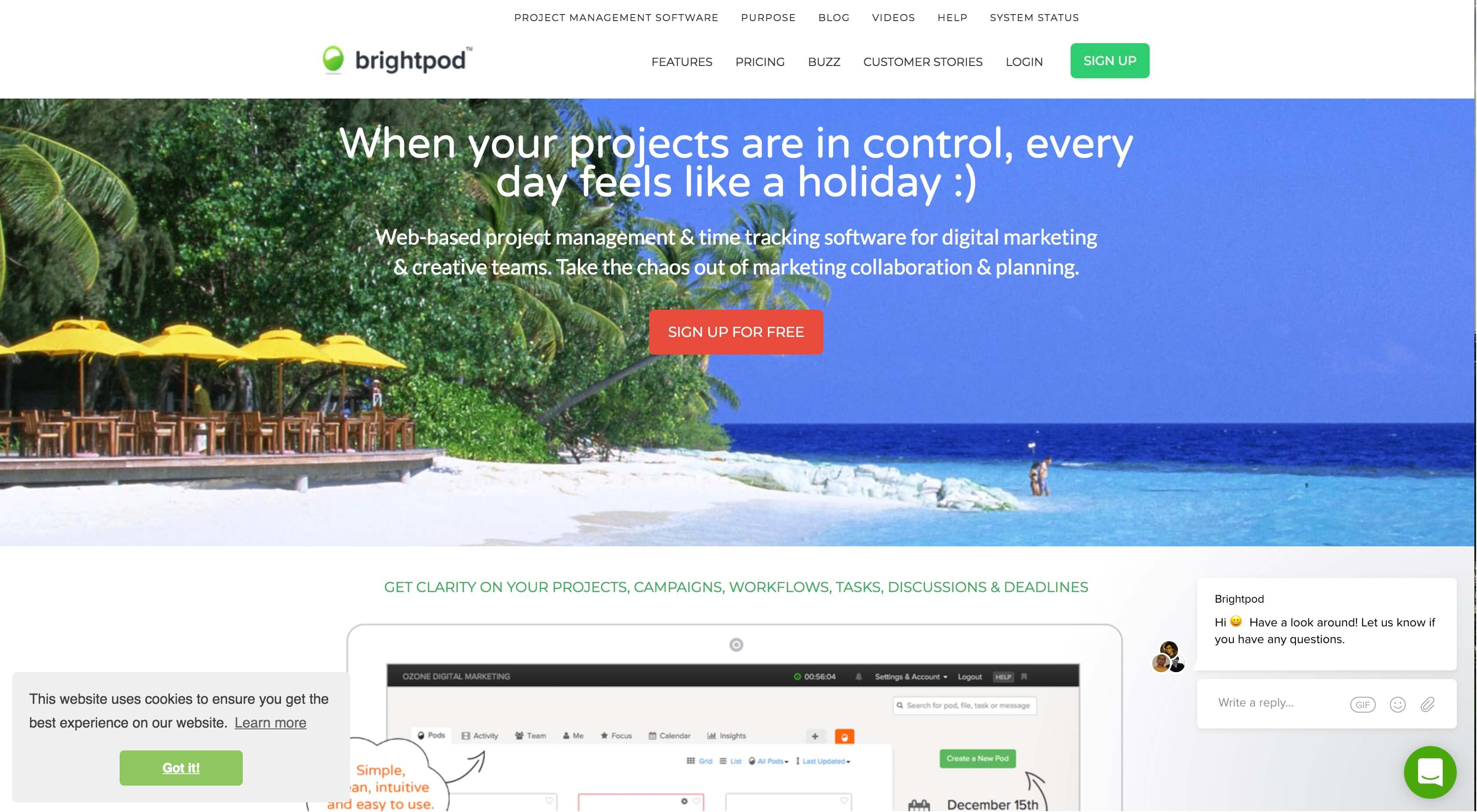 Fans of Trello will quickly feel at home using Brightpod's interface to monitor ideas, assignments, and projects. Custom workflows are available for different types of creative projects and team members can use individual dashboards to track their daily to-do lists. Managers have access to an editorial calendar for easier project tracking and can create recurring tasks as well as log the time that team members spend on their assignments. For added portability, messages, tasks, and files can be sent via email from within the program.
DoInBound is a niche project management tool aimed at agencies that offer inbound marketing services. It allows projects to be managed by campaign, task, and deliverables, breaking each one down into smaller steps to improve team effectiveness and efficiency. Other important features include file sharing, time tracking, and grouping of communication according to campaign or task. No more playing hide and seek to find important messages and feedback.
[bctt tweet="Work at a #marketing agency? Stay on track by trying out one of these tools." username="toggl plan"]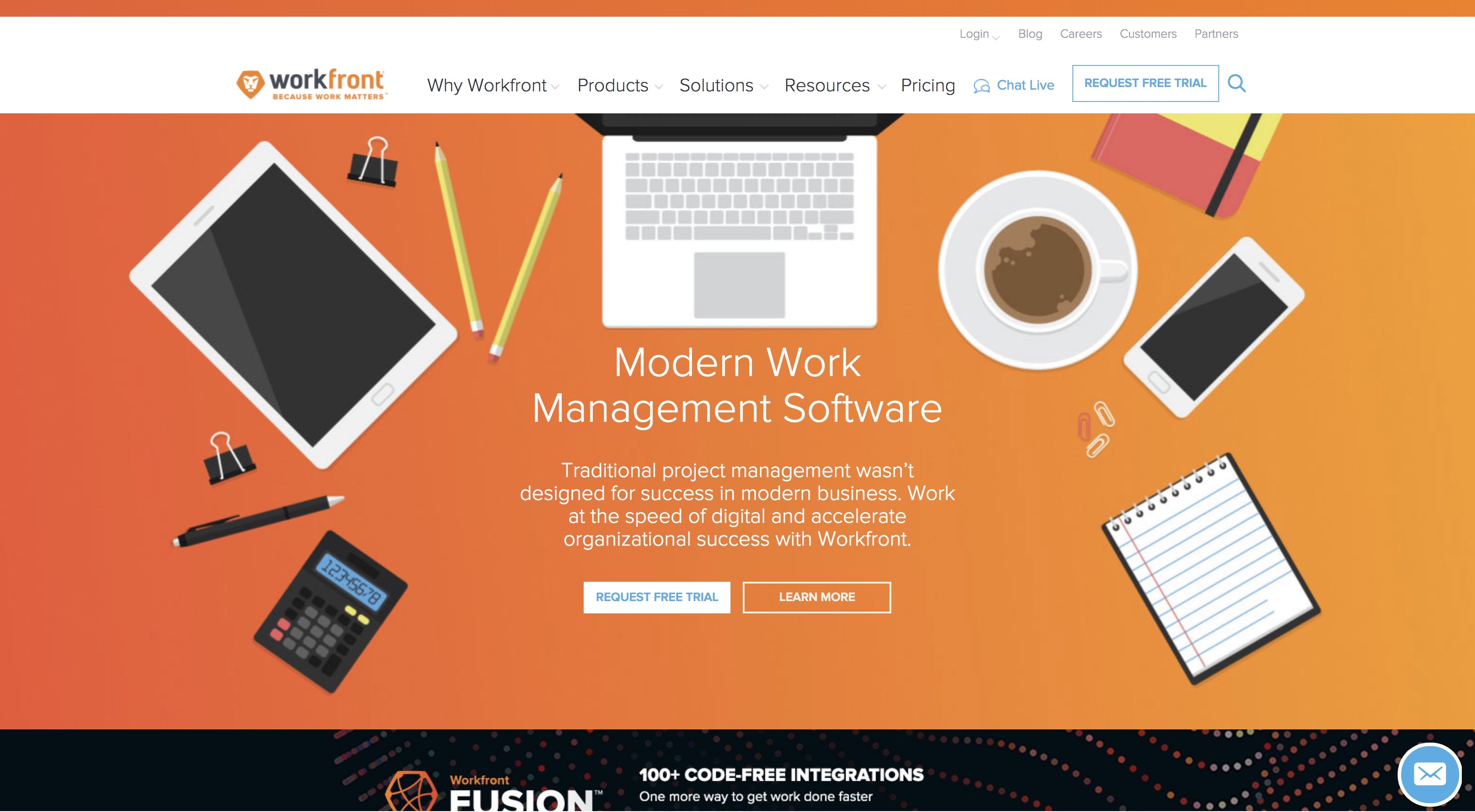 Workfront is a customizable project management platform that allows managers to assign tasks and keep both internal and external stakeholders current on project progress. Thanks to the company's recent acquisition of ProofHQ, both review and approval of creative work and content is quicker and easier. Team-wide resources are visible, enabling better workload management, and the backlog feature makes prioritizing requests simpler. For smaller agencies or those short on time, Workfront enables built-in approval paths for completing projects more quickly.
In Conclusion
Creative campaigns are like any other in that the unexpected can happen. If a key employee leaves, a technical issue calls for a new strategy, or the client doesn't submit required information on time, an entire project can unravel if everyone is relying on email threads and Excel spreadsheets to stay on track.
According to Hubspot, inefficient practices have prevented over half of all marketing agencies from growing their sales and lack of organization has caused 18% of them to lose clients. Companies that invest in project management tools to keep their work on track and and goal-oriented stand an excellent chance of getting ahead of the pack and staying there. Over time, they just might win an ADDY!