As one of the most used project management software options out there, MS Project certainly has its reputation. While there are many positive reasons to use MS Project, there are also many drawbacks. Is MS Project right for you? Let's take a look at some of its key features and major drawbacks and see.
Who uses MS Project?
Microsoft is one of the most recognized names in the tech industry. It has become a household name for many people. Even though the name is among the giants of the industry, that doesn't mean that everyone is using their project management software. So who is?
As of now, MS Project has 20+ million users. That's more than any other portfolio management software in the world. Over 10,000 different organizations use them, including big names like Coca-Cola. It has been estimated that between 60-70% of companies have used MS Project at some point.
Since it's so popular, they must being doing somethings right. But is it the right fit for you and your team? Now, let's go over the pros and cons of MS Project so that we can dissect this subject a little further.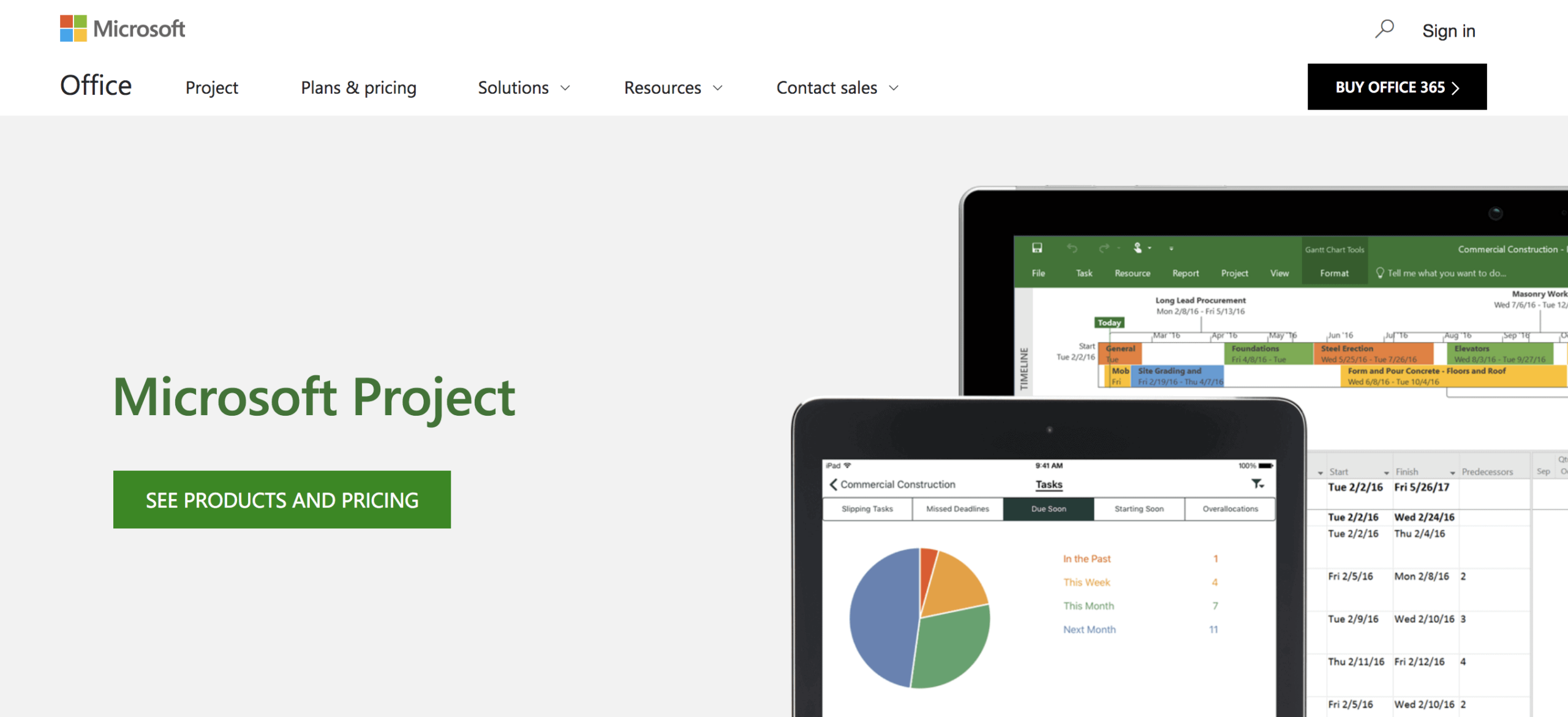 The pros
As you can imagine, MS Project has a lot going for them. There are many pros that will definitely get you excited if you're in the market for a project management software. Here are a few pros that stand out:
Microsoft project released its first version over 30 years ago. It's safe to say that they have a lot of experience in the subject. Since its release, the team has worked relentlessly to make sure that every feature is fine-tuned.
You can integrate other Microsoft tools
Microsoft as a corporation offers many online tools. Since MS Project is a part of Microsoft Office 365, you can integrate it with all the other Microsoft tools, including Outlook, PowerPoint, Access Excel, and Word. Because of this, you'll have access to a much wider rage of tools with MS Project than a lot of other software can offer.
Offers many channels for communication
With MS Project, you'll have easy access to tools like Outlook, Yammer, and Skype. You can connect with your team quickly with your many choices for communication.
The cons
Even though MS Project is a powerful, flexible, and great collaboration tool, there are many reasons not to use it.
Too advanced for beginners
Many project managers have complained about how much training new hires need to operate and navigate MS Project. Unfortunately, there's quite a learning curve for anyone not already familiar with the software.
Not great for collaboration and data sharing
Most projects require a decent amount of collaboration between team members and clients. Unfortunately, MS Project doesn't offer real time updates without integrations. Additionally, the standard software is only available for purchase and download on Windows PC.
MS Project offers a few varying tiers for their software. Unfortunately, all of them a quite pricey. Many users complain about the cost vs. the functionality. Because of its high price, many users can only purchase a few licenses, which results in low productivity.
Poor progress visualization
Many people have complained about how time-consuming and difficult it can be to create reports. The lack of real-time dashboard updates contributes to this as well. It is infinitely more difficult to stay on top of the plan without real-time information.
It may seem like a positive point to have a lot of features, but MS Project takes it too far with not only the many advanced features, but the wide range of unused and pointless features as well. Perhaps the cause of the high price, the many features are easy to get tangled up in and most of the time are wasted pixels.
Not compatible with many PCs
If your client requests some data, they won't be able to access it from any desktop unless it also has MS Project. This is a massive flaw. Unless your client wants to spend a minimum of $500, or find a computer with the software installed, they're out of luck. You'll find yourself doing extra, unneeded work just to share some simple information.
The better solution
An alternative solution to any project manager's needs is Toggl Plan. Toggl Plan is a robust and feature-rich software that's a breeze to use. Unlike MS Project, Toggl Plan is loaded with helpful features, without being bloated with unnecessary bells and whistles.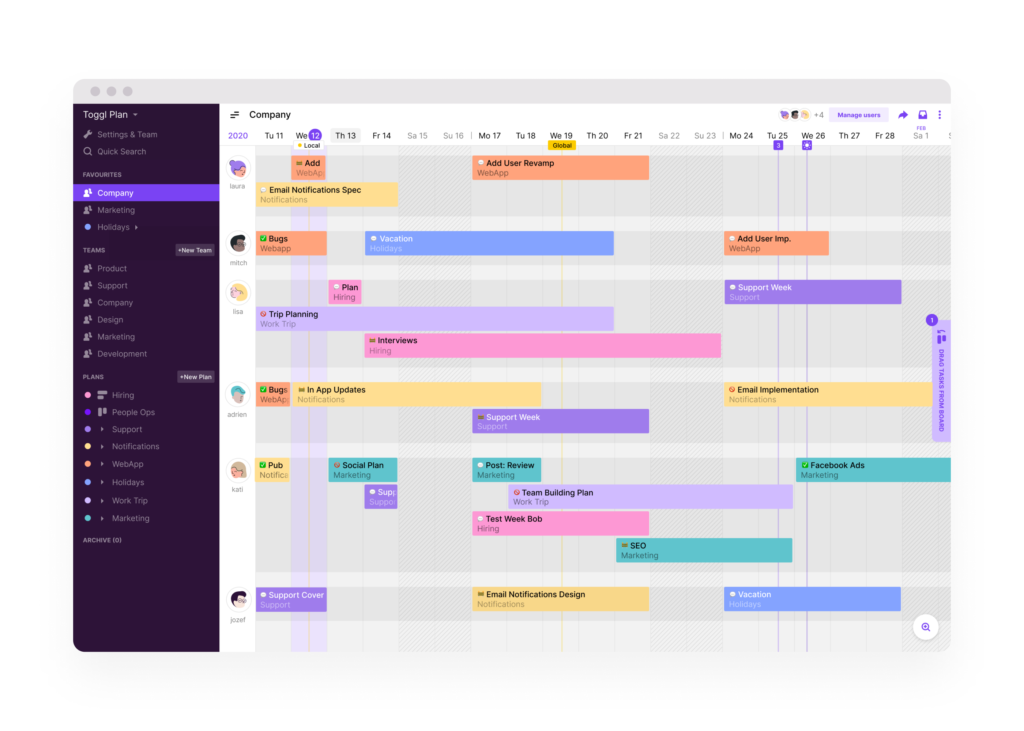 With all these useful features, it's easy to understand why big names like Spotify, BuzzFeed, Disney, National Geographic, and even Microsoft themselves use Toggl Plan. 
To top it all off, Toggl Plan offers competitive prices. From a free version, all the way up to packages that suit 100 people, you'll never be second guessing your budget.
There are many project management software options out there. It can be tough to not only find one that's cost effective, but also one that fits your team well. Toggl Plan is the answer to any and every project manager's needs.
Like many other people, Zach McDaniel gained his knowledge of management and project management through research and necessity. He believes that the most interesting thing about project management, management, and productivity is that there are so many different strategies, so there's always something new to learn and share.