Sharing your Project timeline is now easier than before because we've heard what you've had to say – and removed every tiny thing that might sidetrack you from sharing your plans with clients.
Smarter Milestones
You can now create plan-based milestones that only show up on the plan you add them to. This way, you can be sure that all projects have relevant milestones attached and that if you decide to share your project with someone, only the milestones attached to the said project are visible to someone from outside your company.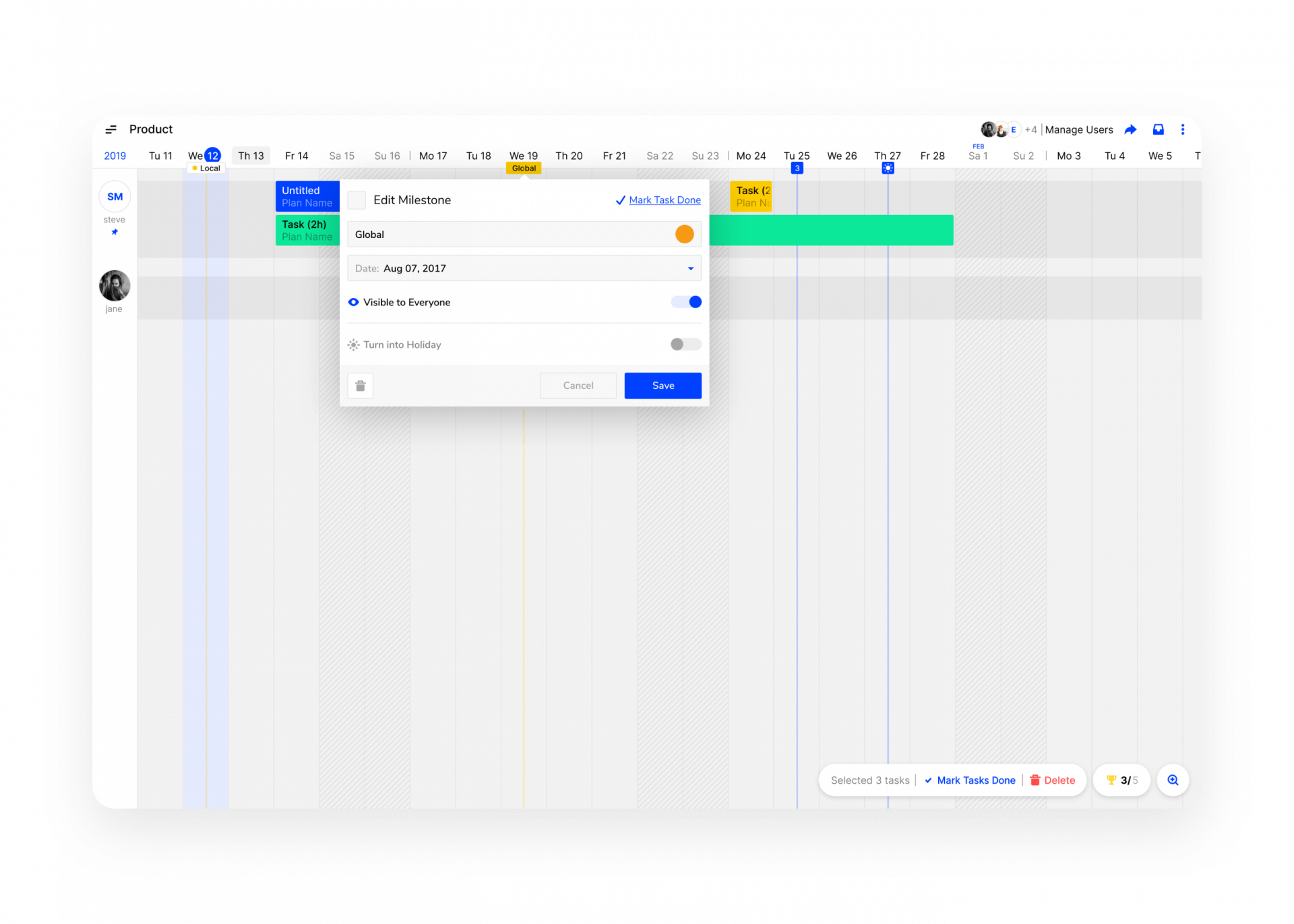 Share What Is Public
We no longer restrict you by forcing you to share all global milestones. Instead, you can take your pick and choose to either share all milestones or only milestones attached to your project. That means you never have to worry about disclosing you'd rather remain private.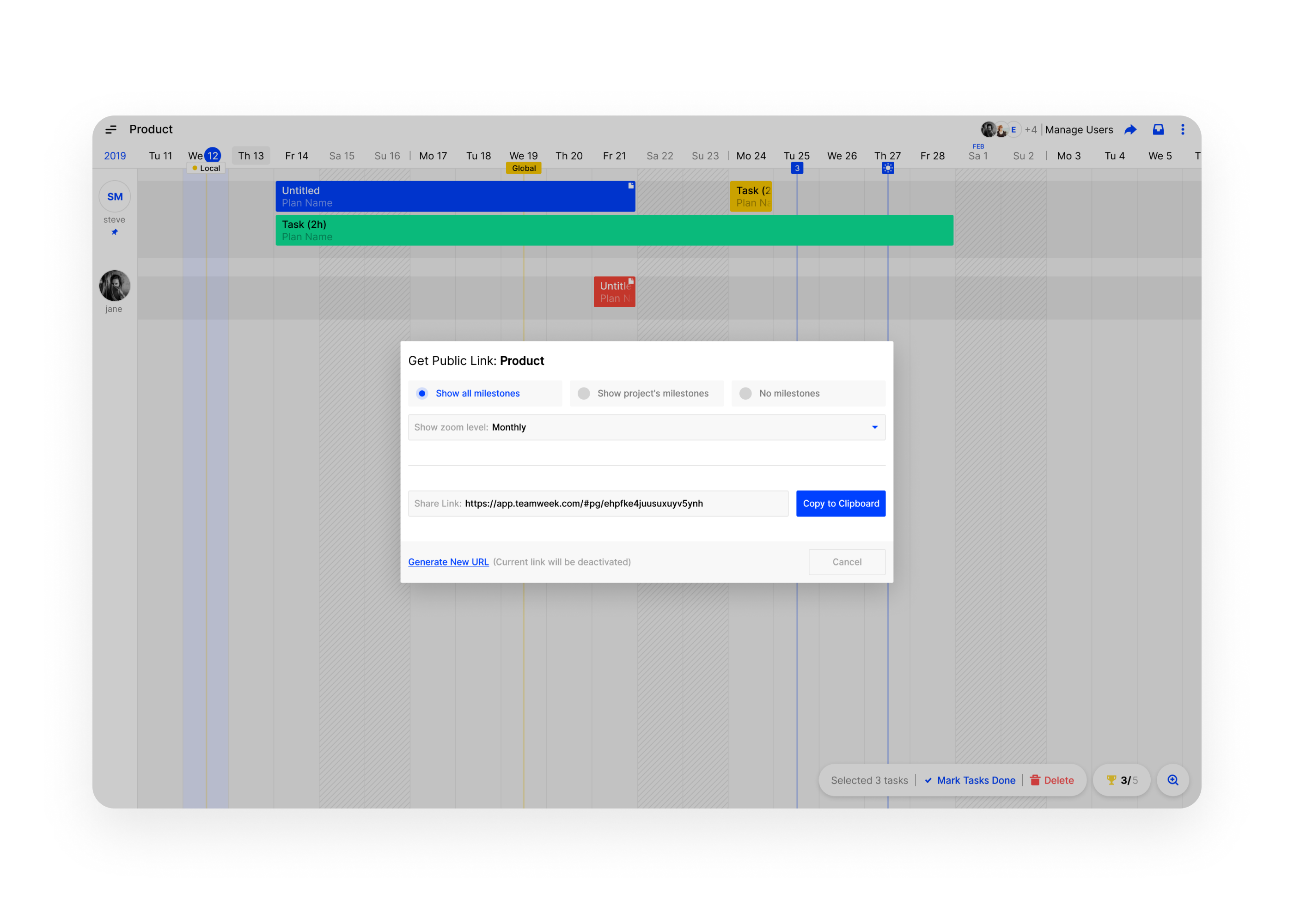 The last update is that you can now customise your shared timeline's zoom level. This makes sure your clients or colleagues, whoever you share this timeline with, can have the appropriate focus to the plans you have made.
Read more on how to use it on our Help Center!
---
Most of these changes would never have reached the public without your constant input. So if you have any thoughts or feedback on the changes we've made, don't hesitate to contact us at support@toggl.plan.com. We'd love to hear from you.