Team building has become so much more than just a catchy phrase. You need to take the right approach to truly reach your employees. Different kind of teams and different type of people for that matter have different expectations when it comes to activities within a group. You'll have to consider the synergy of the group and find the perfect approach to get your team to interact with each other without pulling them out of their comfort zone.
If you're managing a group of young go-getters, it would be unwise to choose an outdated team building activity that they are likely to label as lame. Instead, look at their personal interests to find opportunities for getting everyone to connect better and improve their ability to work as a team.
For example, an escape room is almost always fun.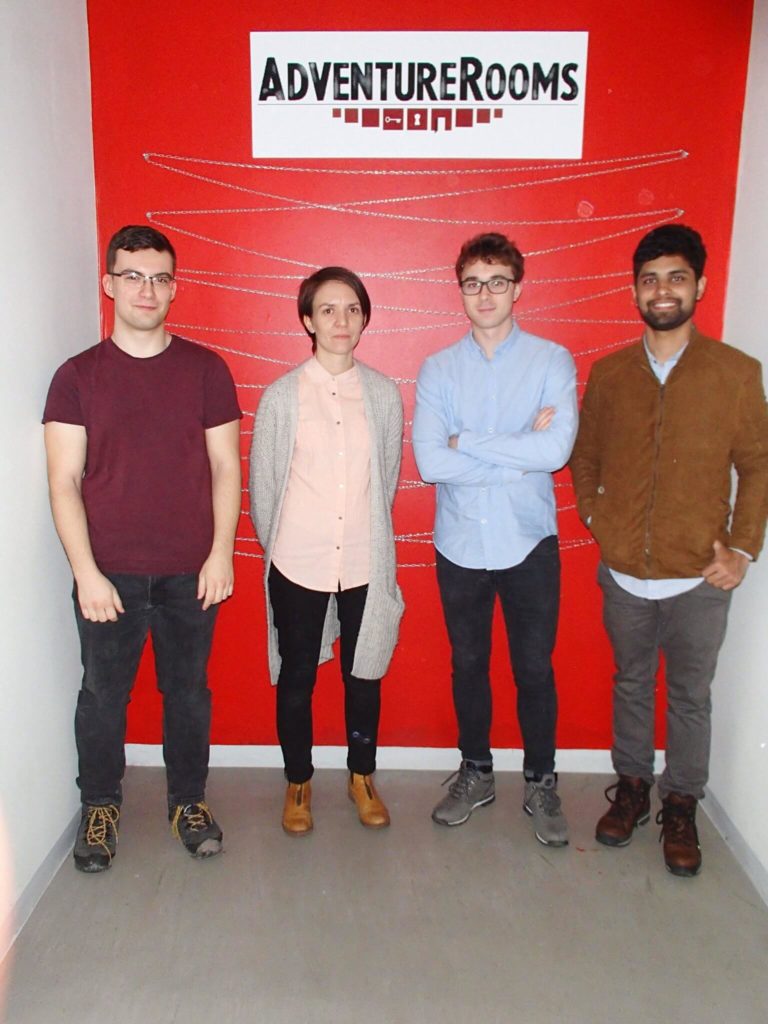 (This year's winners of Toggl Plan's escape room Olympics. They cheated)
Although some managers are quick to scoff at the idea of developing team building activities for work, the truth is that they may be exactly what your company needs. Research indicates that a whopping 70 percent of your team is probably disengaged and dissatisfied right now. However, getting your team more engaged in their job will make them 87 percent less likely to quit, and it can also more than double your company's revenue.
Avoid Team Failures
Another serious issue that managers face is the high probability that their team won't successfully complete all of its goals. If it feels like your quarterly goals are constantly being reworked because you can't meet your deadlines, you're not alone. In fact, it's estimated that 60 percent of all work teams will fail to properly work together to accomplish a shared goal.  
There are many reasons for these failures, but some of the most important issues that cause a breakdown include lack of support for a team culture, no mutual accountability and poor conflict resolution skills.
There different kind of people. Some like setting ridiculous KPIs and goals just so they can push each other to the maximum and be motivated. Others prefer setting reasonable goals and they are visibly disappointed if they don't reach them. Regardless of how your team relates to KPIs, you have to make sure you are setting the right expectations.
Also, there are tons of team building games that can create a great synergy between the team and you can learn a lot about how your team works together.
Team Building Ideas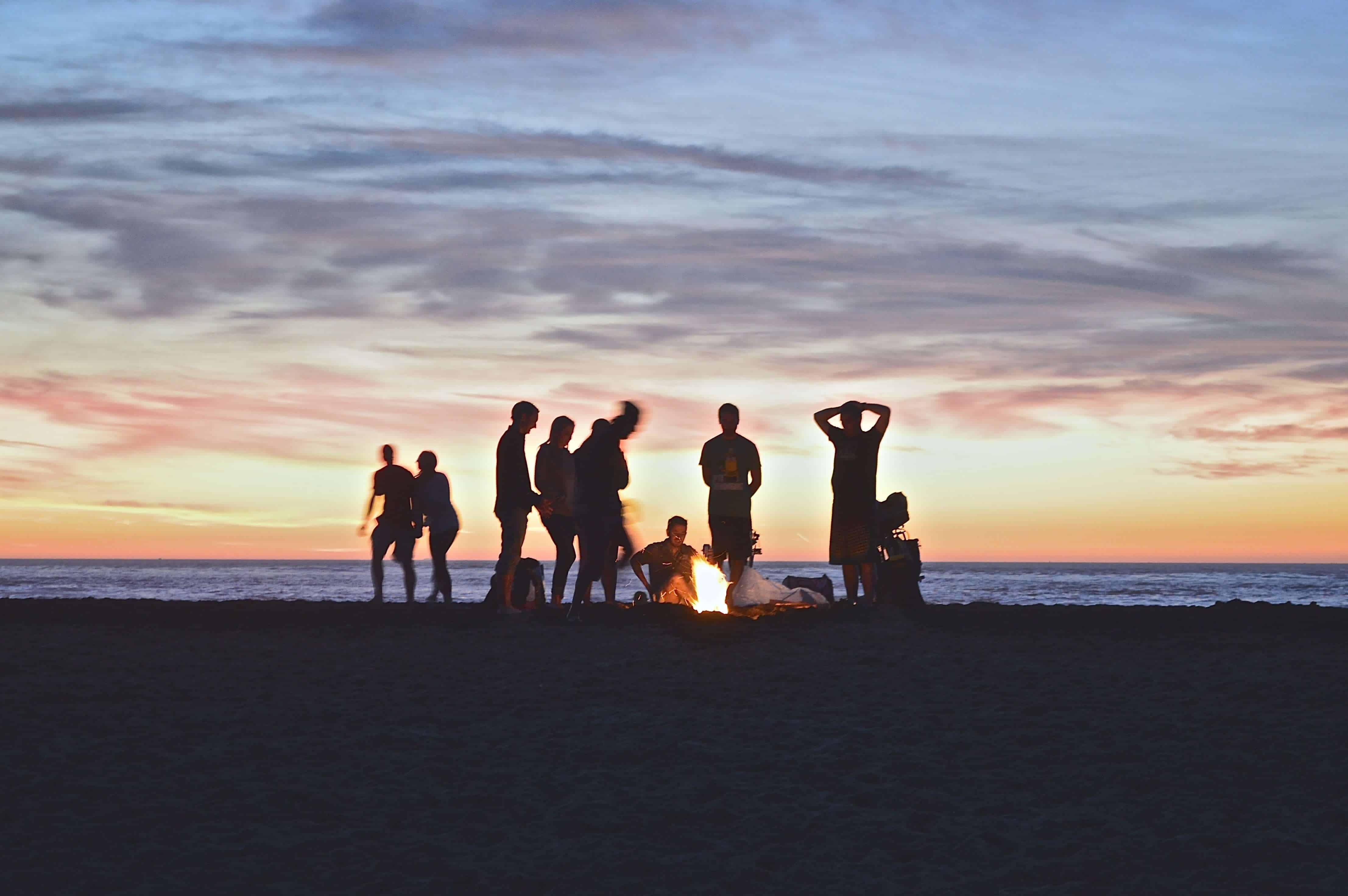 Does your team have a difficult time working creatively together to solve a problem? Take them out of the office environment and encourage them to develop this skill in a way that is fun and exciting. As I mentioned above, escape room adventures are very popular right now, and the only way your team is going to win is if they put their egos aside and work closely together for an hour. Whether they manage to escape the room or not, your team members will learn a new appreciation for creative problem solving and the necessity of relying on each other.
Another classic team building game that helps people blow off steam is laser tag. Your employees will literally be split into two or three teams, and each team will be tasked with getting the highest score. There are many strategies that the teams can utilize to win, and working together to reach a shared, fun goal can help people communicate better when they're back in the office. As an added bonus, laser tag enables people to work out aggression in a safe environment without saying or doing something hurtful to one of their co-workers.
Do you have a more physical group of team members who would be okay with taking some risks? Anything from paintball to a group skiing trip can harness this aspect of their personal interests and turn it into a positive experience with their fellow employees. When you consider the fact that half of all positive communication changes within a team occur due to socializing outside the office, it becomes easy to see how playing paintball together could improve team performance.   
Office Team Building Ideas
Do you lack the time or funds to get the entire team outside the office? With a bit of creative thinking, you can still reap some of the positive benefits of incorporating team building into the office.
Some companies have a monthly birthday and anniversary celebration on-site with cake, pizza and an extended lunch break. A potluck or gift exchange offers another good way to get everyone involved and make them all feel rewarded at the same time.
Another option is to develop quick team building activities and games that can be used during the first 10 minutes of your group meetings. One way to break the ice between employees is to get them to share a little bit about their personal lives. Be sure to tell everyone to keep it PG, unless your entire group is comfortable taking things beyond that point.
Toned down versions of games such as "I've Never" and "Two Truths and a Lie" are virtually certain to get people laughing, which is a great way to build a stronger team. You could also separate your team into groups and give them 10 minutes to come up with the best solution to a non-work related problem that has multiple answers such as "what's the best way to get from point A to point B?". A question like this works well because it's up to the participants to decide if the best way means the fastest, easiest or cheapest method of transportation. The answers each group gives, along with the justification for their answer, will provide a fascinating insight into how each team member thinks and how well they're willing to work together.
Perks for Team Managers
The main purpose of team building is to get people to communicate more effectively with each other and put the team's goals ahead of their ego. By making the experience fun and hip, you can get employees to buy into team building outings. Nurturing a fun company culture and combining it with great team management can get you on track for creating a focused yet happy team.
Ultimately, keeping a team moving together isn't a small task. So anything that gets people to operate as more of a cohesive unit is a win-win. You'll be able to focus your attention on the final result instead of trying to coax employees to work together well enough to even reach the goal. Better goal achievement rates, along with improved employee satisfaction, will boost your job satisfaction as well for the short and long-term. That's definitely worth budgeting for a quarterly outing.
Andrei is a Growth Hacker on Teamweek's marketing team. He is the person behind most of Teamweek's SEO-driven projects, including the budget calculator and the worst productivity tips generator. He enjoys writing about project management, graphic design, and anything tech.