In case you missed it, here's what's we released for Toggl Track last quarter. The theme: little enhancements with a big impact. Here's to better focus and better organization!
Better focus for individuals and teams
iOS finally got its Pomodoro mode (joining its Pomodoro brethren the Chrome and Firefox browser extensions, the desktop apps for Mac and Windows, and the Android app). iO-YES!
Focus Mode for offline work
More control for all, better organization for admins
This one is dedicated to all the managers out there, especially the ones desperately trying to manage time tracking for multiple departments within their very large company. As the name suggests, this feature makes it easier for workspace administrators to manage multiple workspaces.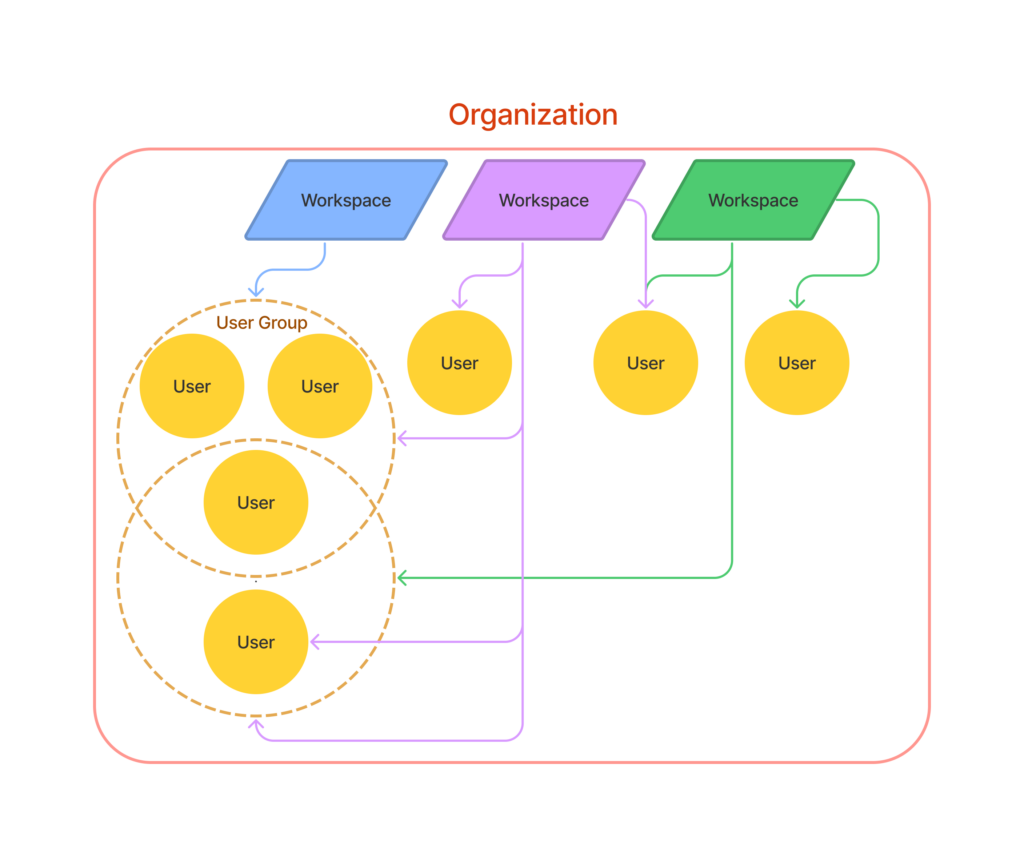 Thanks to a new layer of administrative control called Organizations—which sits right above the Workspace level—we now have an Organization-level admin that takes care of the subscription and billing, and users of multiple workspaces, each with their own projects and clients. Users and user groups within an organization, however, can belong to multiple workspaces.
Too complicated, or exactly the level of control you dreamed of? If you're in the latter camp, just let us know and someone from our team will be in touch.
Timer page treats to help everyone stay organized
Sort your projects by Clients on your Projects page
Just click the sort icon at the top of the column to rearrange your projects.
Split your time entries
Here by popular demand (and also because it just makes sense)! You can now split long-running time entries into smaller chunks that make sense for you. Maybe you did spend 10 hours in meetings. But now you can split the 10 hours by the client you met with or by project.
Hide your Calendar events in Calendar view
You can now view your time entries in Calendar view without the calendar events. Free up screen real estate and hide the calendar events column, especially for those weeks where you don't have any. Click the Settings wheel and turn off the option to show your Google (or Outlook) events.
View the total number of hours worked on any given week in Calendar view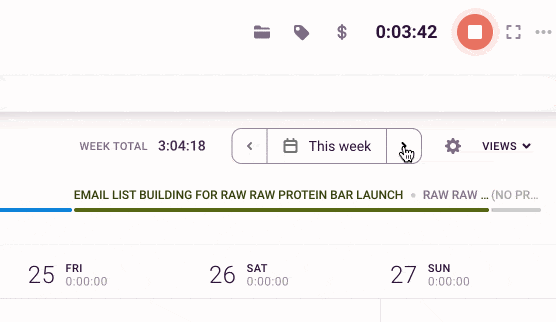 Look for the WEEK TOTAL text beneath the timer bar as you skip between weeks.
Add time in calendar view on any date, no matter how long ago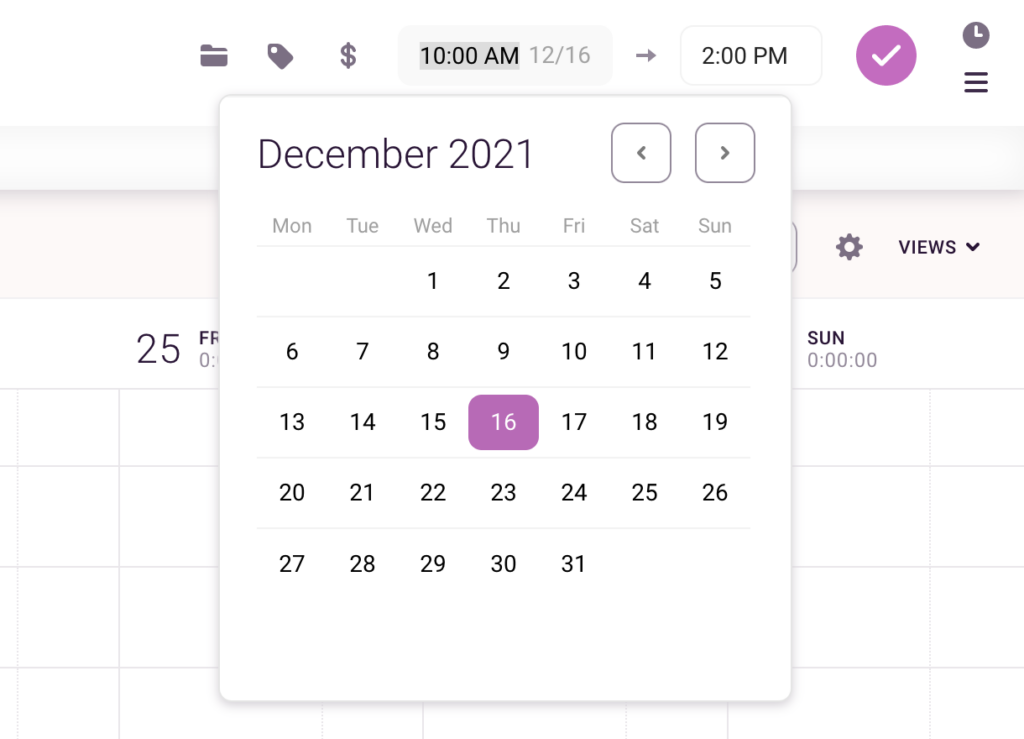 Hey, we all forget to track time sometimes, and that's why we have manual mode. (Previously, you could only add time for a date sometime within the last three months).
What's next?
All of these changes were made in response to feedback from you—our users. So just email us at support@track.toggl.com with the change you want to see in the app. We can't guarantee it'll happen right away, but we can promise that our product team reads each and every piece of feedback and takes it into consideration.
Focus Mode, the ability to show/hide calendar events in Calendar view, and splitting time entries are all features available on our Starter plan. To upgrade to a paid plan, look for Subscription in the left-hand menu in the web app, or follow the link below to learn more about our pricing plans.
Violet likes consistency, precision, and things organized neatly. She's agnostic on the serial comma.