Looking to track time in Trello? Unfortunately, it doesn't have its own built-in time tracker.
But it is possible! The trick is to find an intuitive time tracker that seamlessly integrates with it.
In this guide, you'll learn how to track time in Trello with Power-Ups and how to set up time tracking in Trello with one of the best time tracking apps out there.
Let's go! 🏃‍♀️
Trello time tracking Power-Ups
The first option for tracking time in Trello is using one of their time tracking Power-Ups.
Power-Ups allow you to bring additional features to your boards and integrate your favorite apps right into Trello.
They can pull information and data from outside services directly into Trello, giving you a clear perspective on your favorite tools for work.

Trello currently has 16 time tracking Power-Ups you can use to start tracking your time.
All of them give you the ability to track time right inside Trello.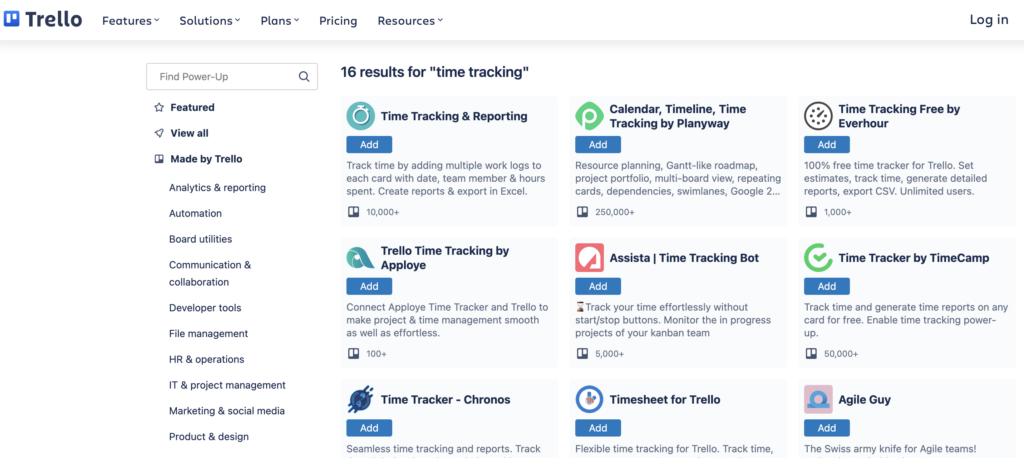 But let's look at how you can track time in Trello with one of the best time tracking apps available!
Tracking time in Trello with the Toggl Track
One of the best ways to track time in Trello is to use the Toggl Track integration. It shouldn't take more than 60 seconds to get up and running!
---
Disclaimer: This is our app. With over 5 million users across 120 countries and 1,500 reviews on G2 alone, we believe we're one of the best time tracking apps out there. We hope you do, too! 😊
---
1. Create a free Toggl Track account
Head over to Toggl Track and sign up for your free account.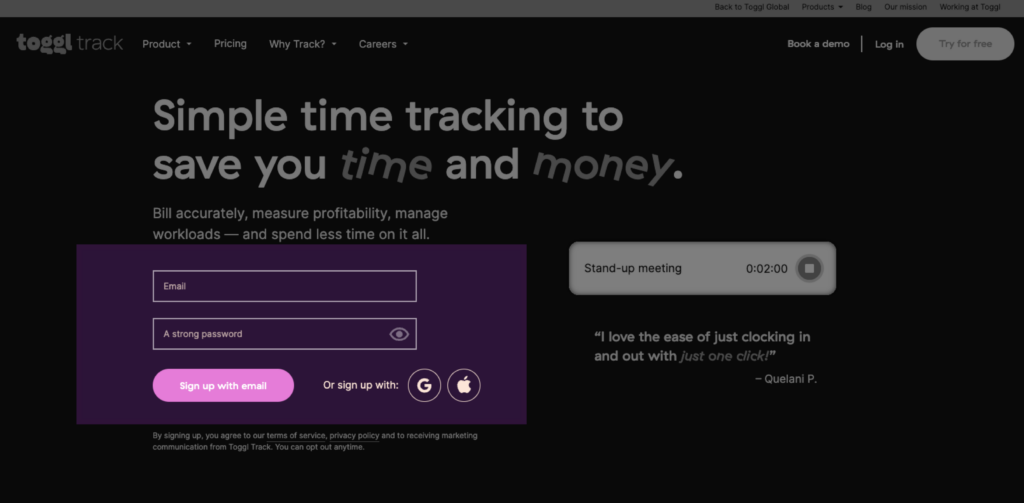 2. Install the Toggl Track chrome extension
Visit the Chrome web store and add the Toggl Track Chrome extension to your browser.
You also use our Firefox Add-on, too.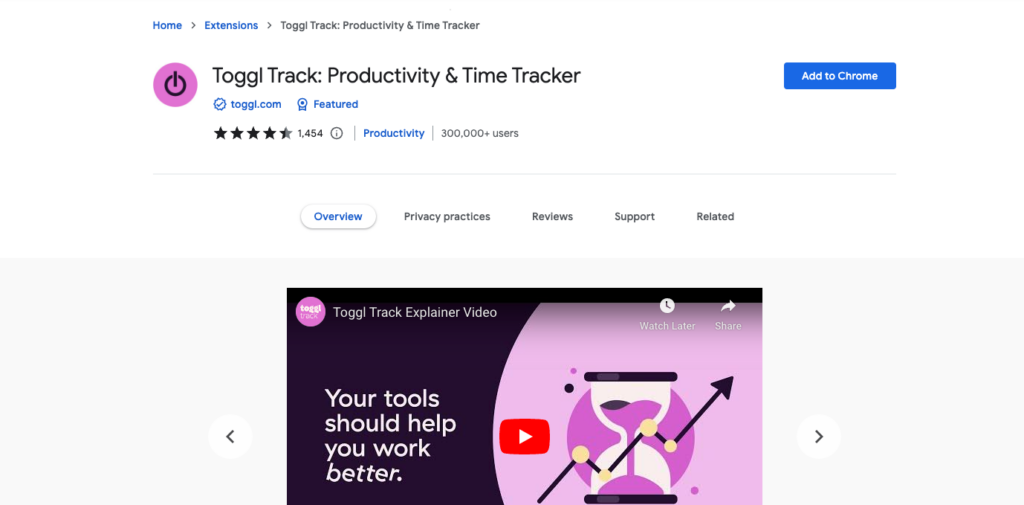 Note: you may be asked to log in to your Toggl Track account.
2. Enable the Trello time tracking integration
Click on the Chrome extension in your browser and then click on the settings icon.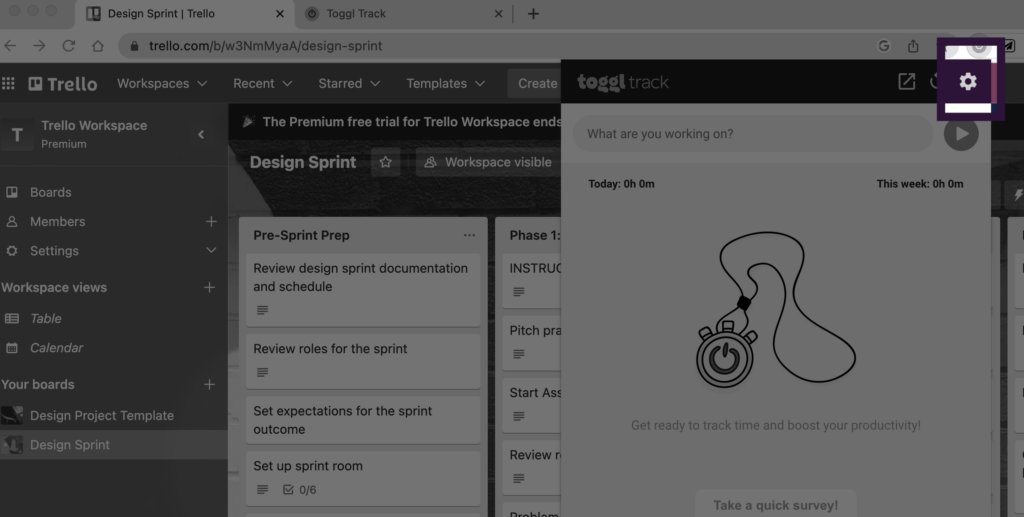 Navigate to the 'Integrations' page, check the box next to 'Trello – trello.com' and allow access.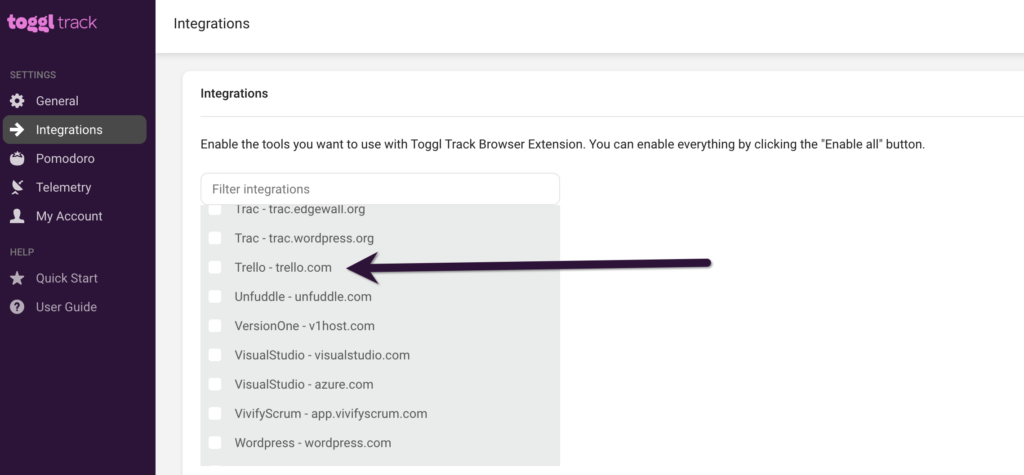 3. Start tracking time in Trello
Head over to Trello and hit refresh. You should now notice a Toggl Track icon inside your tasks.

Click the icon, and a Toggl Track pop-up will appear.
Search for your client and project within the drop-down menu, mark it as billable or non-billable, and hit done.
Note: Your task name in Trello will become the time entry description in Toggl Track.
Want to stop the timer for any given task?
You have three options.
The first is to click the Toggl Track icon in your dashboard. This will stop the timer instantly for that task.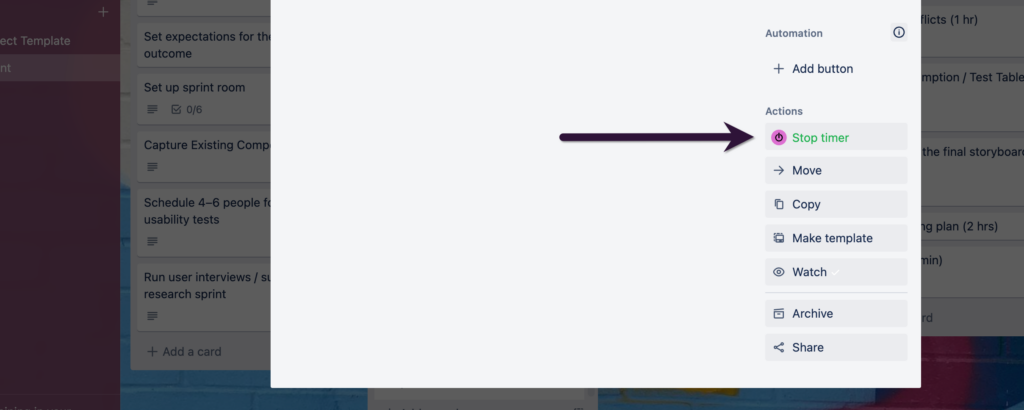 Hit the stop button within the Toggl Track Chrome extension.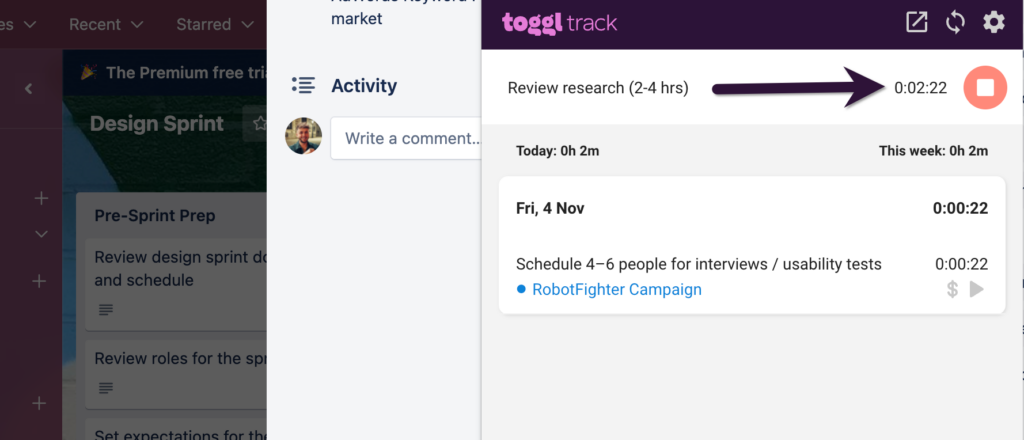 Or go to your Toggl Track dashboard and stop the timer there.

4. View and export time reports in Toggl Track's web app
Head to track.toggl.com to view your time entries or export a time report. Voilà, it's that easy!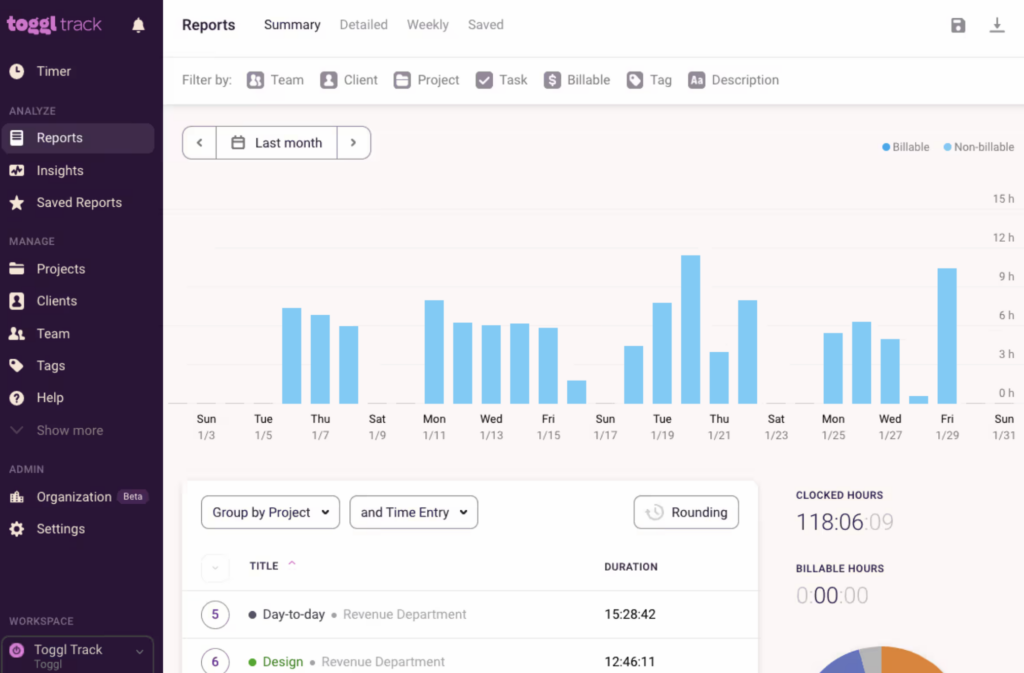 The Trello time tracker – Toggl Track
Time tracking is essential for a lot of companies. Toggl Track's Trello time tracking integration helps you to track project progress, track employee hours, monitor project budgets, and more.
Want to learn more about Toggl Track? Check out our demo video below.
Sean is a Content Marketer at Toggl. He's been involved in SEO and Content Marketing since 2017. Before working for Toggl, Sean ran SEO at a digital marketing agency—so he's all too familiar with time tracking and project management.