What comes to your mind when asked about an ideal team task management? Well, of course, the answers that may pop up are efficiency, collaboration, easier problem-solving. Yep, it's all that. And it's so much more. Perfect team means a group of people brought together with a common sense of a greater picture. People who are eagerly working together towards that greater goal, because they strive for something bigger than themselves. Sounds better, right?
We think so, too. Sure enough, you can have a team of people working on something and for something. But if the higher purpose is deleted from the picture, there's no way you'll get to that first association of efficiency and results you'd like to see. All the great leaders and managers know the importance of uniting people who have similar sets of beliefs and goals. This is what makes all the difference no matter where you look.
Do you see yourself there? Of course, you do.
Where Does Task Management Fit In?
Everywhere. The truth is that even the strongest set of people can get into a pitfall if they don't organize their time and tasks properly. Today, we have a lot of software solutions for our team's task management. But, what you should be looking for is what suits you and your team the best. Task management app should be considered one of your team players. The one that speaks your WHY and the one that shouts your team identity, both to your members and clients. That's why we decided to write about top four free task management apps for teams.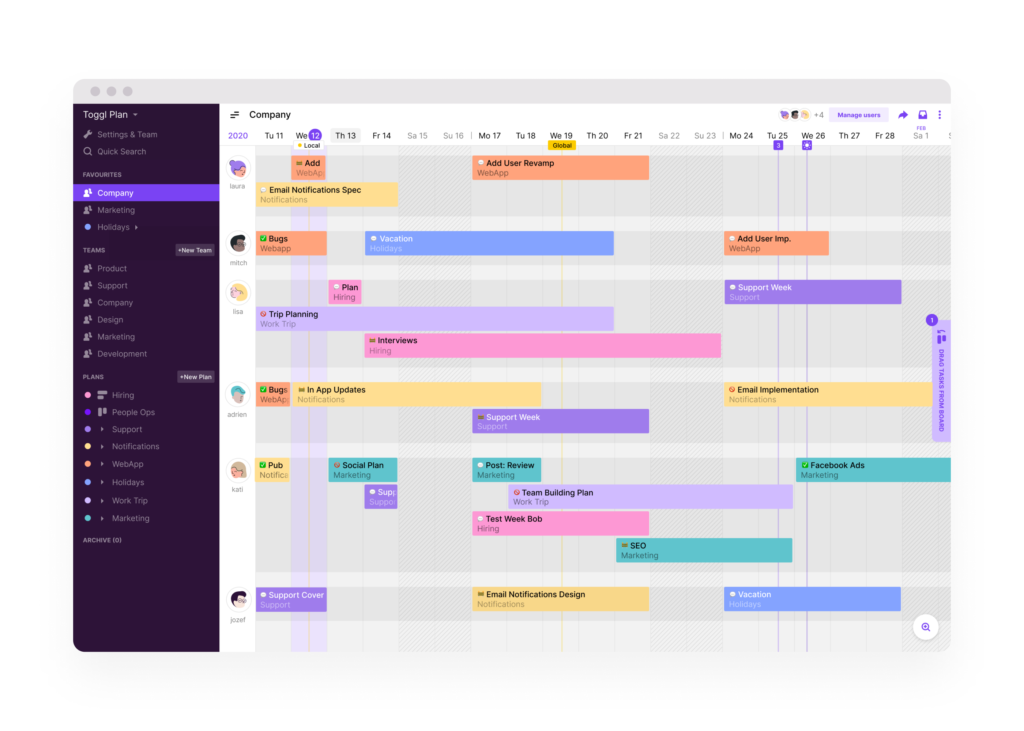 Straight from the top, this app brings out the best in every team. It allows organizing teams time and tasks in fun and visual manner. This app is created for visionaries, creatives and the young in mind who like to have a sense of team identity and common goals. Colors and timelines make this app so playful, yet professional. As a result, it brings the fun back to planning making you more organized and more willing to set time aside to make everything easy for both you and your team.
Toggl Plan comes with all the features you need from a team task management software.
Manage tasks on the Timeline or using Kanban boards
Multi-assign tasks to team members
Work together on tasks using comments and file attachments
Plan & track recurring tasks
Improve team productivity with time-tracking
Manage tasks from Android and iOS devices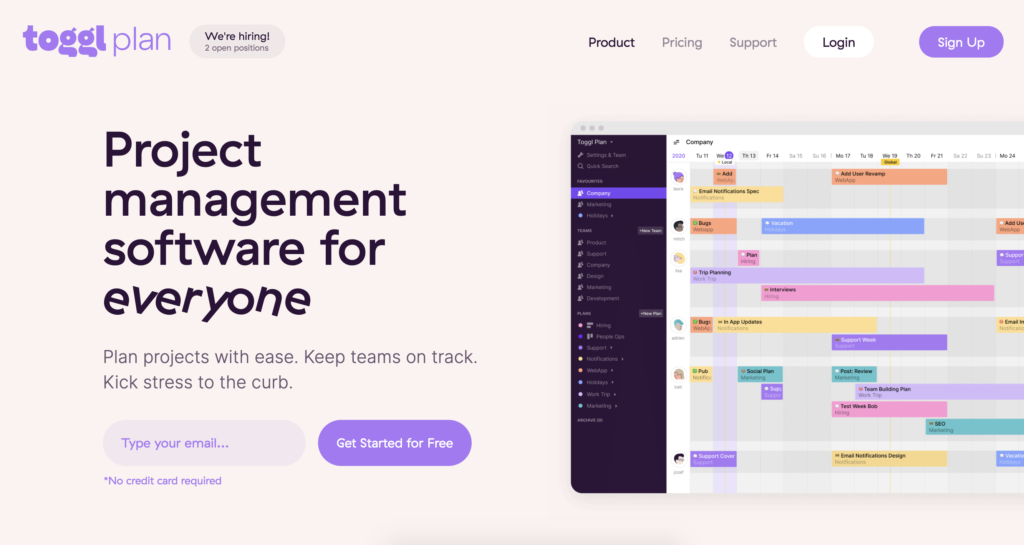 Team members are easily added and immediately have a connection to the group and can easily get their way around and informed on everything they are supposed to do in order to make things work. You can define functions and teams for an easier overview and colorful Gantt charts make it a great motivation for reaching the end goal.
Price: Although the Toggl Plan app is free for solo users, it's advisable to upgrade and unlock premium features at $8 per user per month. You can try it for free with any size team by signing up here.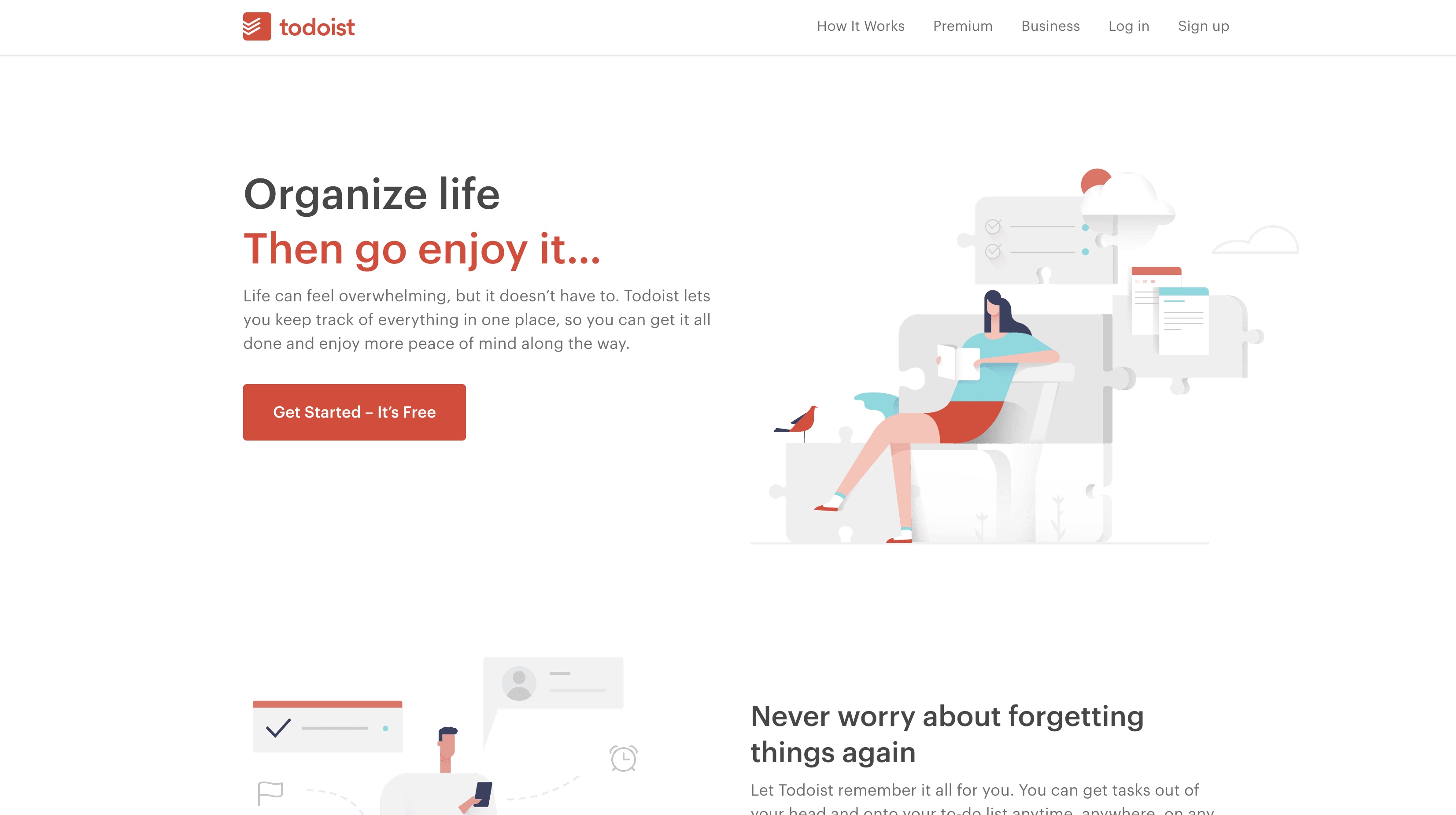 What can you say about this one that hasn't already been said? This app is the standard for any project manager. Its biggest feature is its intuitiveness, you can easily get used to it and learn how to use it due to its similarity with anything Google. You can arrange tasks into categories and give them labels if you have a need for dissecting them into smaller sub-tasks.
One of the things that might attract you to this one is the app's reward system, highly popular with creatives and gamers. You can earn "Karma points" for each task you do successfully, which is highly motivating and keeps pushing the user forward and productive. However, the free version of this app does have its setbacks, such as poor design and lacking certain functionalities.
Price: This app is free if you want to stick only to organizing your projects and setting up tasks. However, a fully functional app with all the features (which are pretty good) hides behind a fee of $29 per year.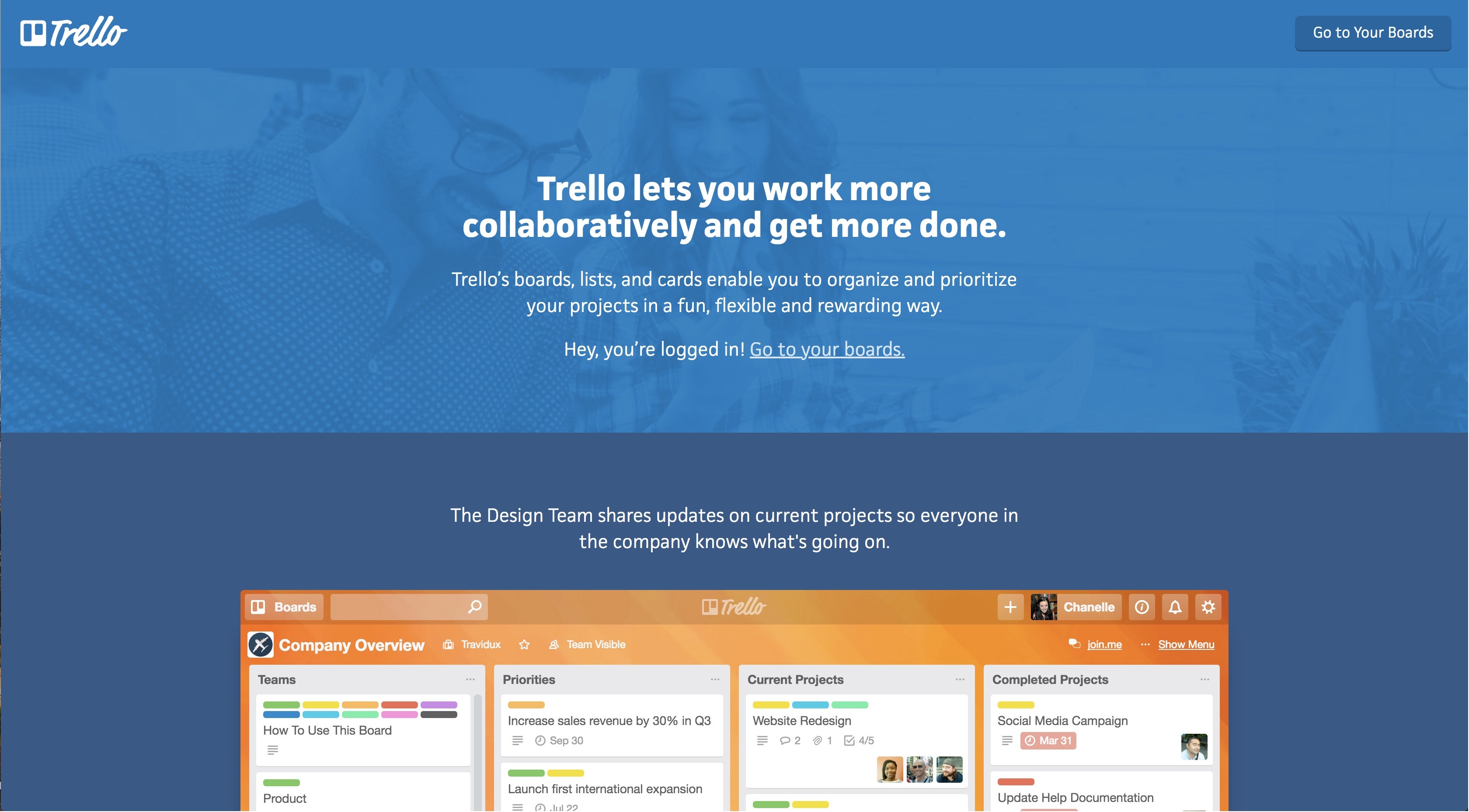 If you open any honest list of project management software review, Trello must make it there. This powerful task management solution uses Kanban system for users pleasure and visualization of the project. Not the simplest of things, but Trello is for you if you like diving deep. Task organization allows you to modify each task to your liking and filling it with all kinds of information, checklists or even attachments – which comes in handy for tasks that generate a document when finished.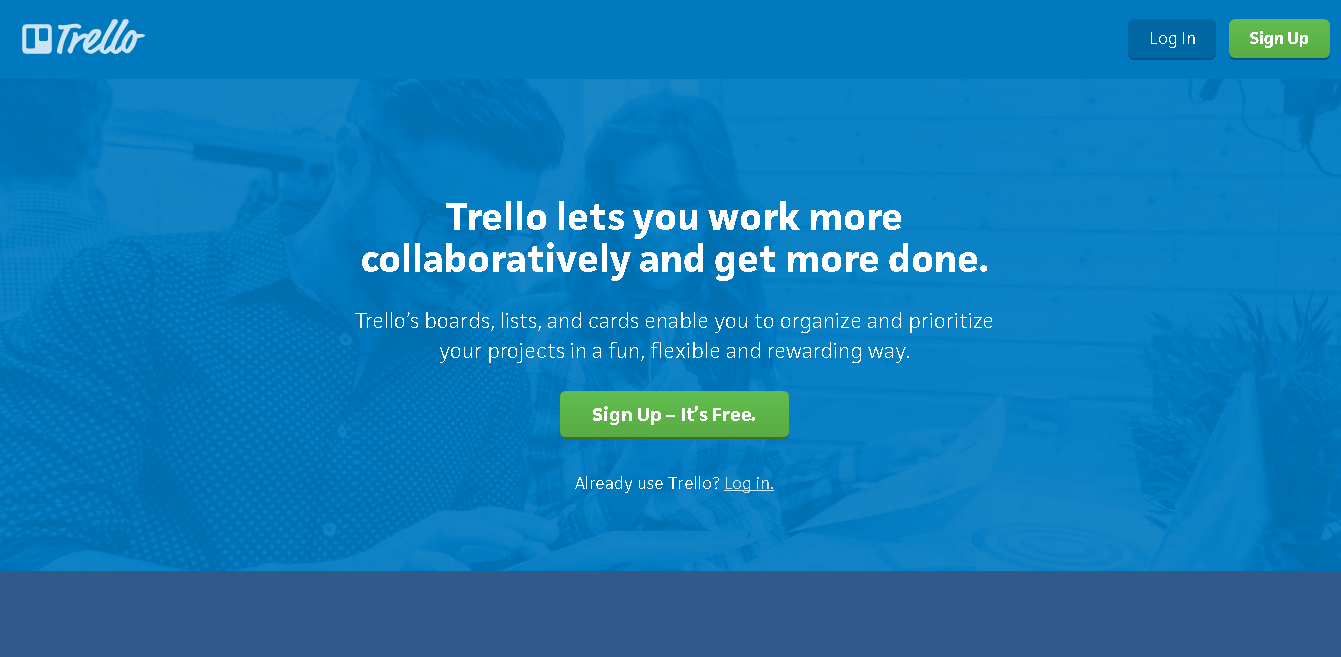 If you like to be and feel like a part of something bigger, Trello is just perfect for teams that work on several smaller tasks towards a greater goal. Tasks act as a pipeline toward completion and the final reward, which will make all the team members strive and achieve as one. However, one great missing functionality with this one is that you cannot prioritize tasks over others or between projects, which can leave you with confused especially if you're working on several projects.
Price: Trello's biggest plus is that individual users can be completely satisfied even with the free version. It's great for personal use and organization of daily tasks. But if you're looking for a tool that includes people management and project planning, here are some Trello alternatives.
The fully functional tool has its price, and it will cost $9.99 per user/month.
If you're one of those people that just doesn't wish to be bothered with too many side-options, trinkets, whatnots and just prefer the plain old list and check things, this one is just for you. Add tasks, set your dates and you're good to go. Although it gives a sense of being a personal tool, this one can be used for teams as well.
It has some nifty features, one of them is the starred tasks, which lets you prioritize tasks that need to be completed soon. Another one is geotagging, not very used but can certainly be of interest to some. Team members have an option of commenting, adding their own agendas and keep everyone updated on their current availability. As we said, the most appealing note about this tool is its simplicity and ease-of-use. The negative aspect of this one is that you have to have internet access in order to use it, offline mode won't get you far.
Price: Todo Cloud is free and most of the users can deal with the absence of mobile version. However, if your team is often on the go, mobile apps and email integration come at a fee of $1.99 or $19.99 a year.
Josip is an aspiring content marketer and an outreach specialist at PointVisible and freelance writer at Teamweek. Other than marketing, he likes to grab a good book and read about different leadership ideas and styles.