Will Ferrell once shared a comment on Twitter that gave everyone a new and comical excuse to use for procrastinating their work. His witty post said, "Procrastination? No, I just wait until the last minute to do my work because I will be older, therefore wiser."
While it would be nice if this were true, delaying the inevitable workload for a few days usually isn't enough to have a significant impact on your ability to complete the job. In fact, it more often causes additional stress and complications due to the shorter amount of time to do it.
When you manage a design team, there will always be at least one or two procrastinators among them, which can have a negative impact on the entire group's productivity. But as a leader, there are plenty of ways to help these individuals be more successful.
We've put together a list of twelve design team productivity tips to help you keep your team on track and maintain a consistent workflow. Take a look and see if any of them stick out as possible ways to assist your group in being more efficient.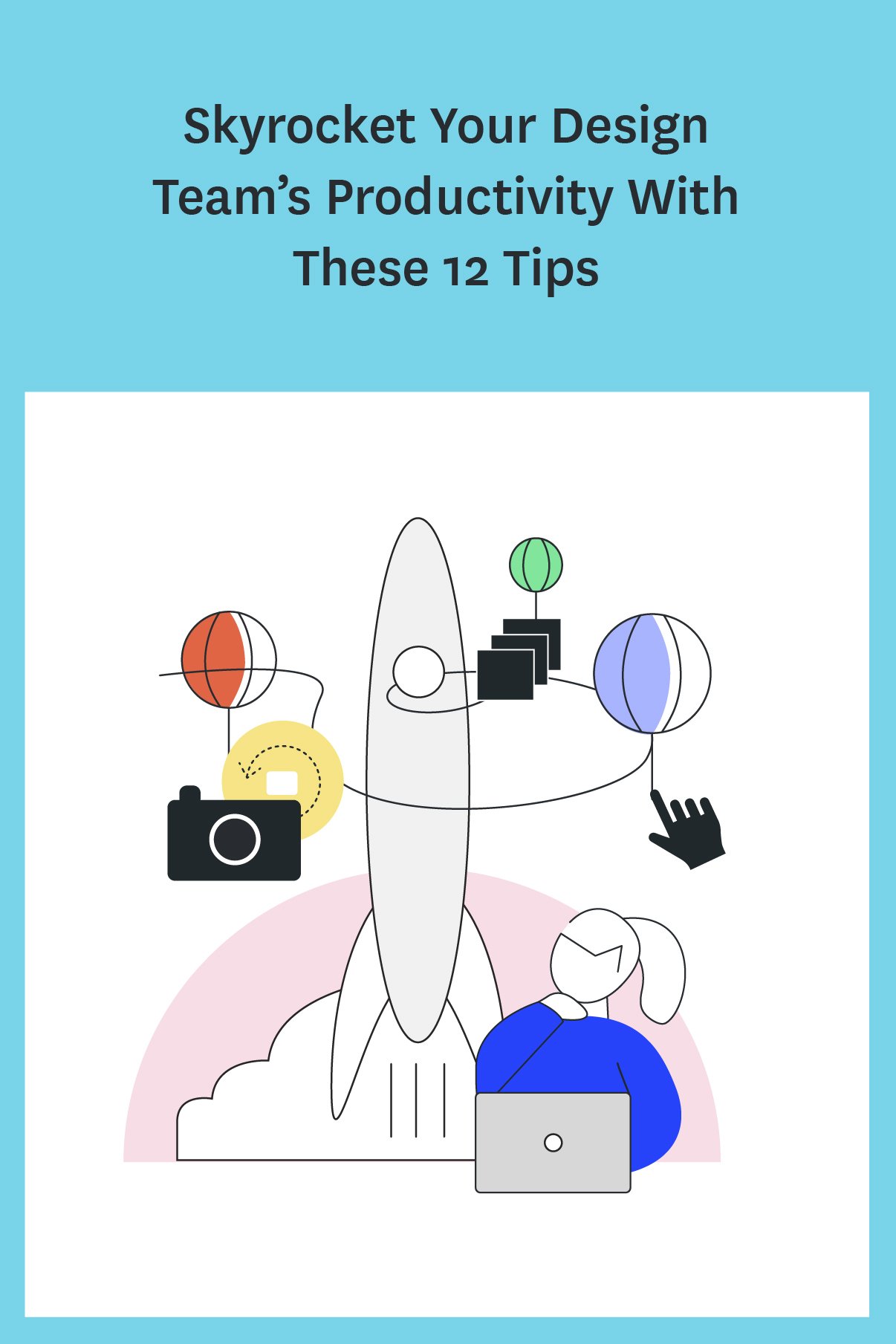 1. Avoid Multitasking When Possible
Some people can do it and some can't, while others think they can do it, but really can't. Either way, multitasking is not the most effective way to get work done. In fact, there are much more efficient ways to accomplish tasks, even when you have numerous things to do.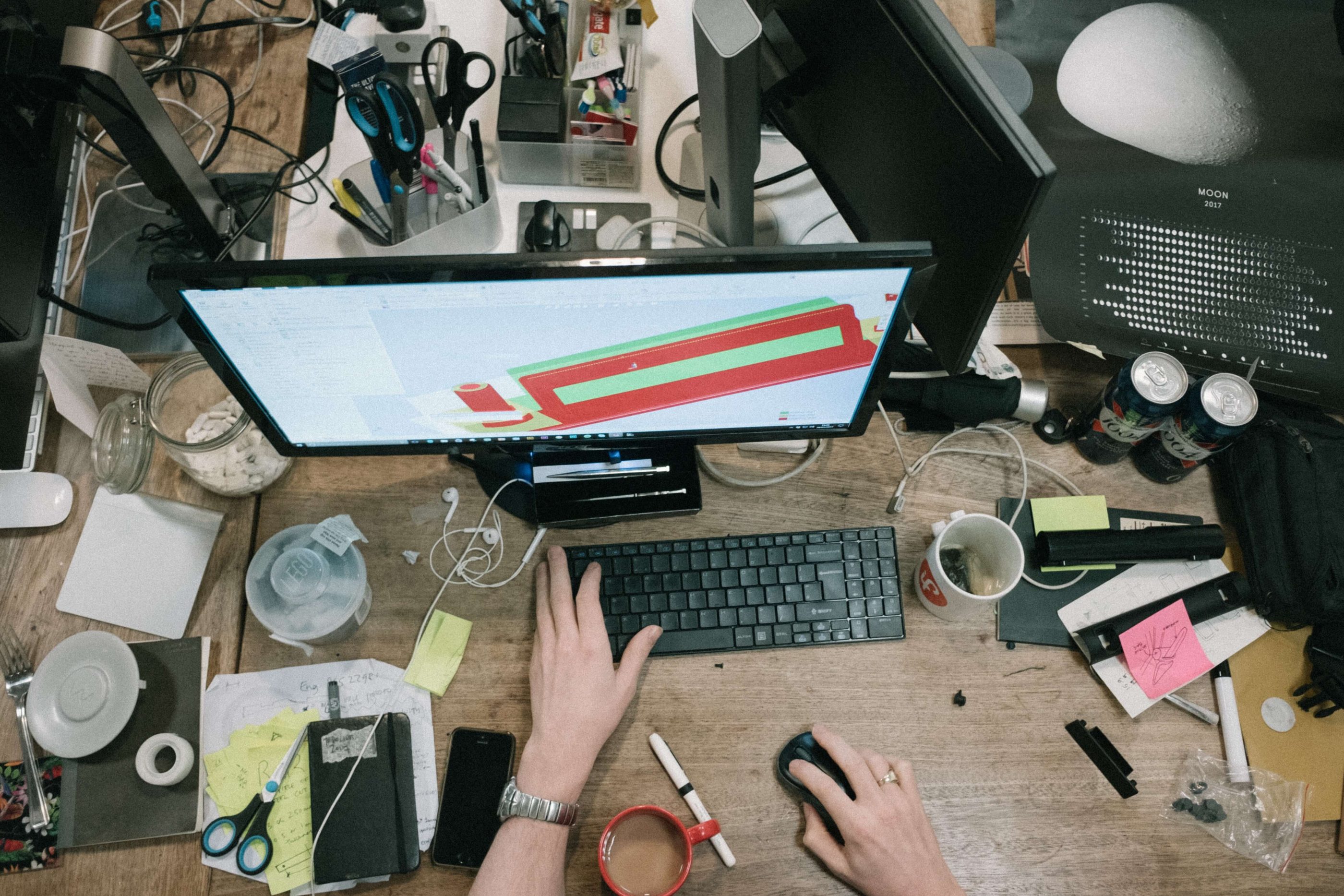 In the world of design especially, it can be detrimental to a project when you focus on more than one thing at a time. It can be distracting and lead to subpar results on each task you are working on simultaneously. Instead, do all you can to ensure you and each member of your team are able to concentrate on the project at hand, making it more likely to have an exceptional finished product.
2. Hire People You Can Trust
One of the key ways to keep your group productive is avoiding micromanagement. To avoid the desire to watch their every move, you'll need people you can trust to get the work done, even when you're not looking over their shoulder.
During the hiring process of each new team member, pay close attention to their background and how they present themselves. As you hire and work with these people, watch from a distance to see how they communicate with team members and complete their work. This will all make it easier to know who you can trust and give more work responsibility.
3. Use the Best Tools
Even though we're not all construction workers, every industry in the world uses tools in one way or another. From hammers and saws to design software and workflow programs, everyone has a use for a toolbelt, whether literal or figurative. As leader of a design team, it is imperative you find tools that fit the needs of your group.
As a project-centered industry, design companies can greatly benefit from using an efficient project management software. These systems can help you stay organized and keep track of every step throughout each project. Finding one that works for your team will play a major role in your ability to be successful.
4. Set Clear Deadlines (But Don't Rush)
Geri, the toy cleaner from Toy Story 2, said it best: "You can't rush art." Whether you are in web design or industrial design, this is a world of creativity and art. While there will always be the need for goals and deadlines, it is important to avoid rushing through your projects.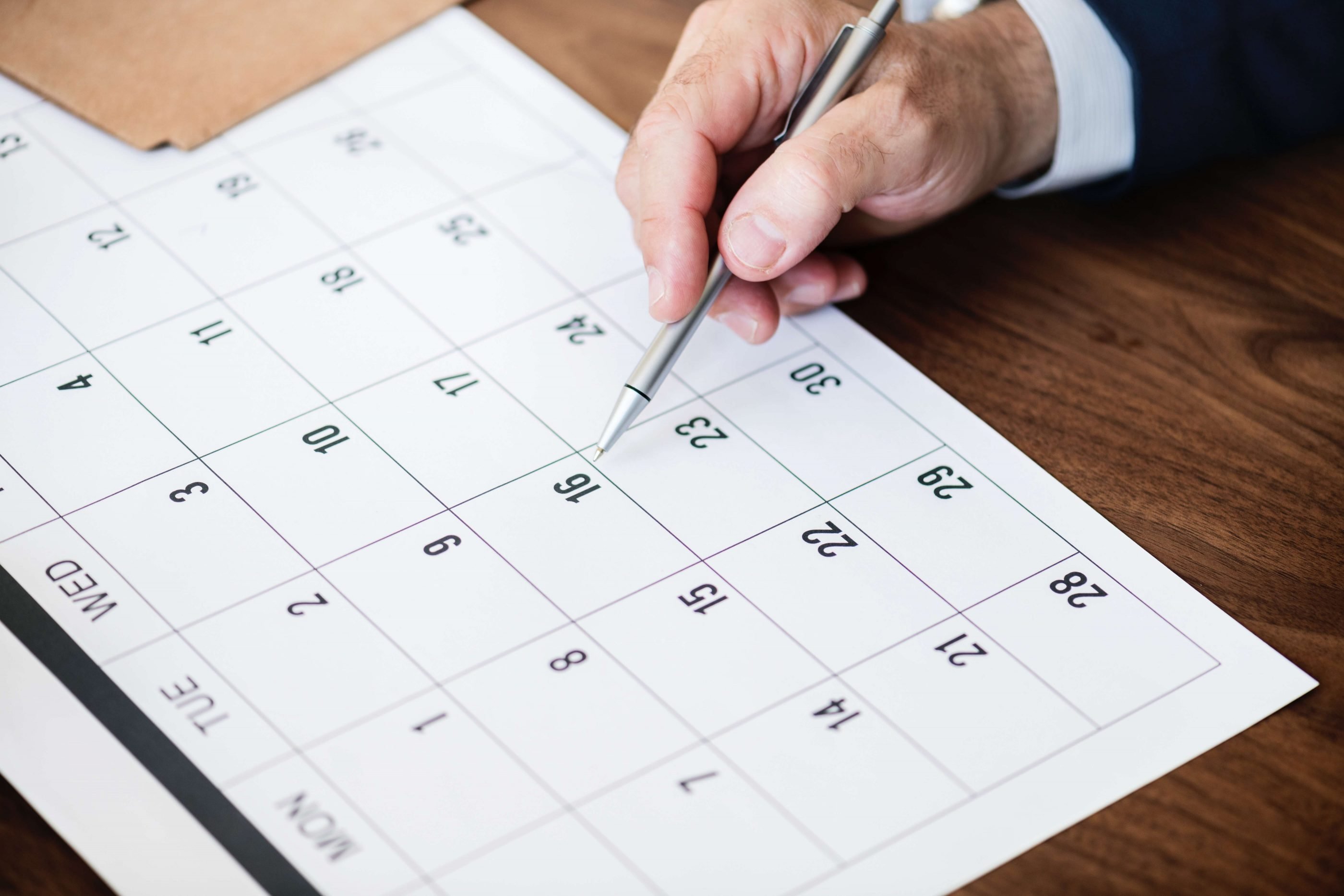 As you set these target dates, take each factor into account and determine a realistic time frame for each task. Compare those details with the work you already have to ensure it won't interfere with other projects if you set a deadline that is too soon. As you monitor these points, you'll find your completed works are much better quality and your customers are happier.
5. Hold Weekly Meetings
The very thought of weekly meetings is enough to make just about any creative professional lash out in agony. But when done correctly, they can be immensely productive and even enjoyable at times. It's important to be mindful of the proper way to run a meeting to ensure it doesn't waste time or simply fill empty space on the calendar.
For each weekly discussion, keep it brief and have a defined goal for each one. Team members can use Toggl Plan's project management timelines to share their schedules and workload for the coming week. These brief interactions can be simple, effective ways to confirm everyone is on track and mend any gaps between one another's responsibilities.
6. Have One-on-Ones
Now, please don't get hysterical due to the mention of two different types of meetings in a row. One-on-one discussions with your group members can be just as productive as team meetings, if not more. It gives both you and each employee a chance to discuss specifics of their job and any needs they might have.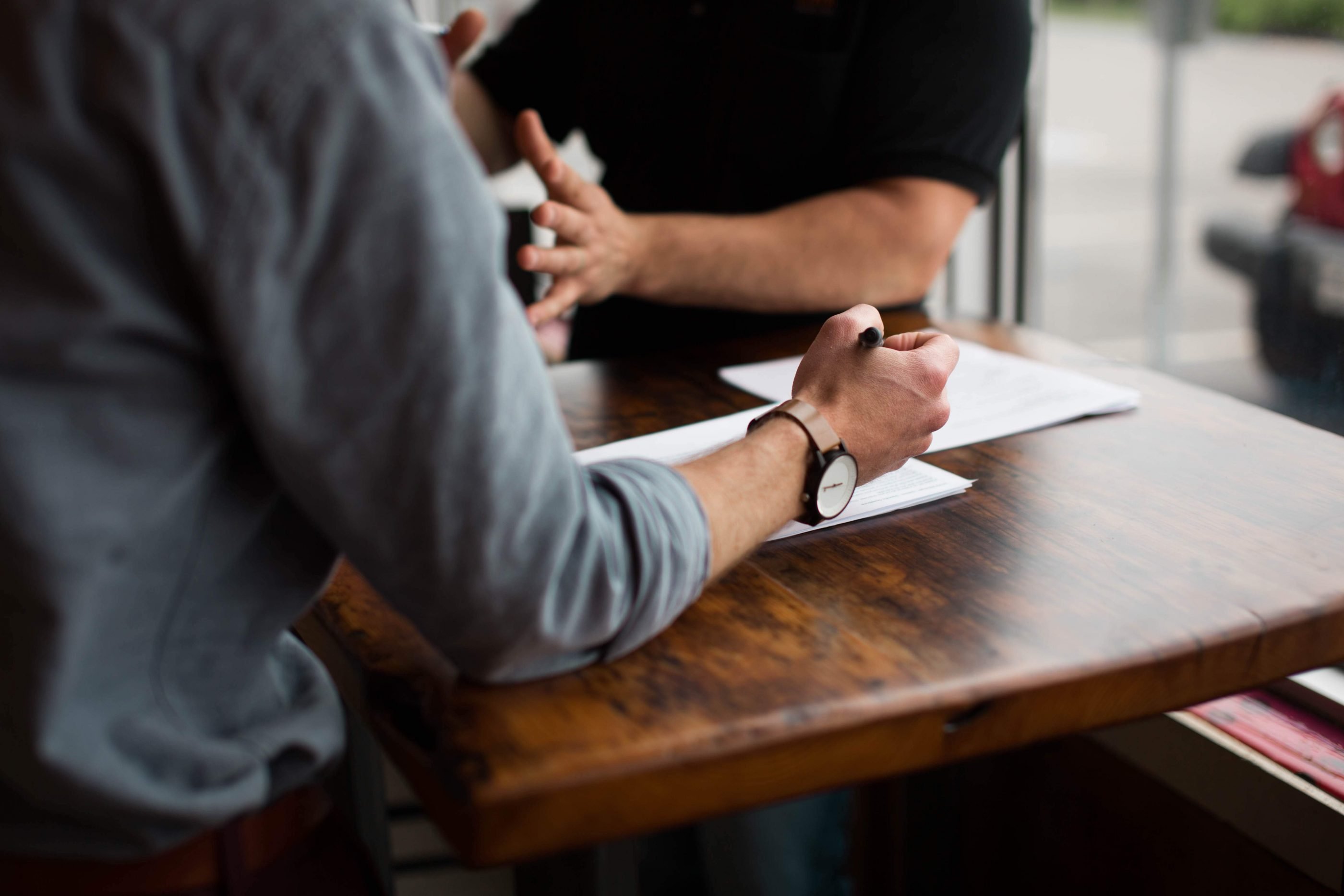 A one-on-one can be a 30-minute meeting or as quick and informal as a 5-minute chat. Regardless of how long they are, it's a good idea to at least keep them on the calendar once a week or every other week. But it's also okay to cancel them if a quick email update will suffice in its place.
7. Give Them Ownership of Tasks
There is no denying that people in an office setting are more responsible when they are kept accountable for their actions. On a similar note, they can be even more dependable when they know their manager trusts them to get the job done. But this mindset is compounded even further when someone is given stewardship over an assignment.
When a team leader gives someone ownership over a specific task, they instantly feel a higher sense of responsibility to accomplish the task and prove their dedication as a member of the design team. As you share the load of leading the team, you'll boost both self-esteem and the overall trust level in the workplace, making this one of the top productivity tips you'll find anywhere.
8. Break Down the Big Ones
You finally landed that major client you've been pitching to for months now and they want you to get started right away. But as such a large company, the project they have in mind is bigger than anything you've ever dealt with before, leaving you a bit overwhelmed. Now is not the time for you or another member of your design team to be a hero.
Instead, it is time for one of those quick weekly meetings to discuss a course of action and break down the big project into smaller, more compact tasks. Get as many people as you can working on it together and share the load to make sure no one is bogged down by an oppressive workload. Splitting things up and defining these specific roles is a great tactic to avoid placing too much stress and strain on just one individual.
9. Open Communication Methods
The effects of poor communication in the workplace can be catastrophic to design team productivity. A lack of effective collaboration can lead to unclear expectations, arguments within the team, unhappy clients, and even cause higher employee turnover. While on the other hand, good communication helps everyone be more aware and up-to-date on everything going on.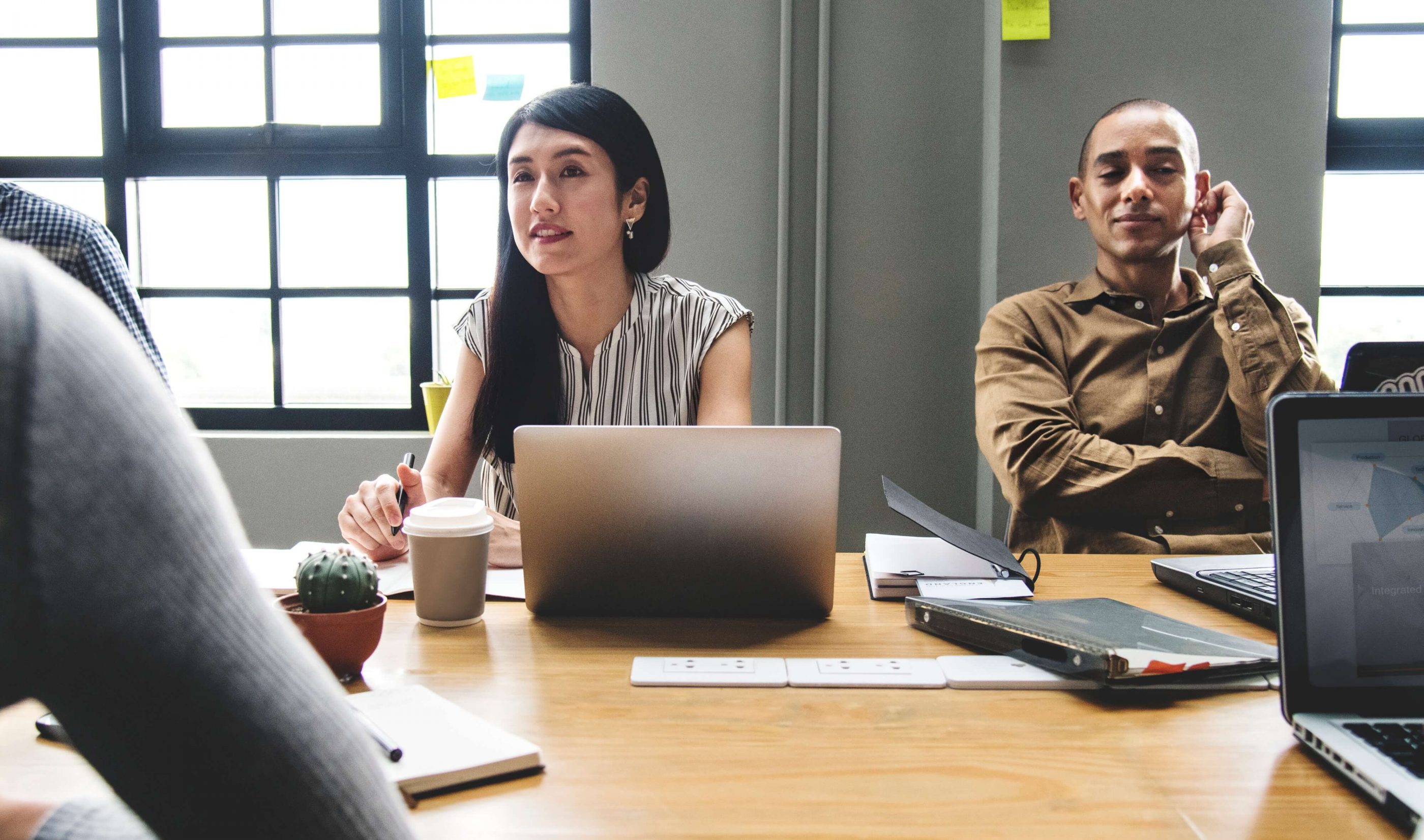 Software like Toggl Plan can be a great way to communicate with the team and understand each other's responsibilities. Team members can see what others are working on and communicate through integrated software, such as Slack, to ask quick questions if they need any clarification. Make sure you have a specific process for team communication to keep the team productive and avoid things falling through the cracks.
10. Provide Positive, Sincere Feedback
While constructive criticism is necessary at times, most employees will thrive on positive feedback after a job well done. Whether you share these comments during one-on-ones or in a meeting for everyone else to hear, make sure you are providing these kind remarks as often as you can. This simple suggestion can have a major impact on the confidence of everyone in the group.
Along with your positive feedback, take the time to provide each team member with productivity tips and tactics to help them improve their day-to-day dynamics. Look for any opportunities to make them even more successful than they already have been up to that point.
11. Maintain a Happy Work Environment
So many movies and tv shows portray offices as dark, bland spaces where people look grim and depressed all the time. While that may be the case in some places, you should do everything you can to prevent that from happening in your workplace. There are plenty of ways to show your team that you care about their happiness and want the best for them.
A simple and friendly greeting every morning can go a long way. Develop a wellness program with incentives to keep your team healthy and fit. Ensure everyone is able to maintain a work/life balance with things like childcare options and occasional chances to work from home.
12. Take Breaks
Following the concept of work/life balance, it is paramount to your design team productivity that they have a sufficient opportunity to take breaks. This includes breaks during the workday, as well as vacation time to get out of the office and recharge.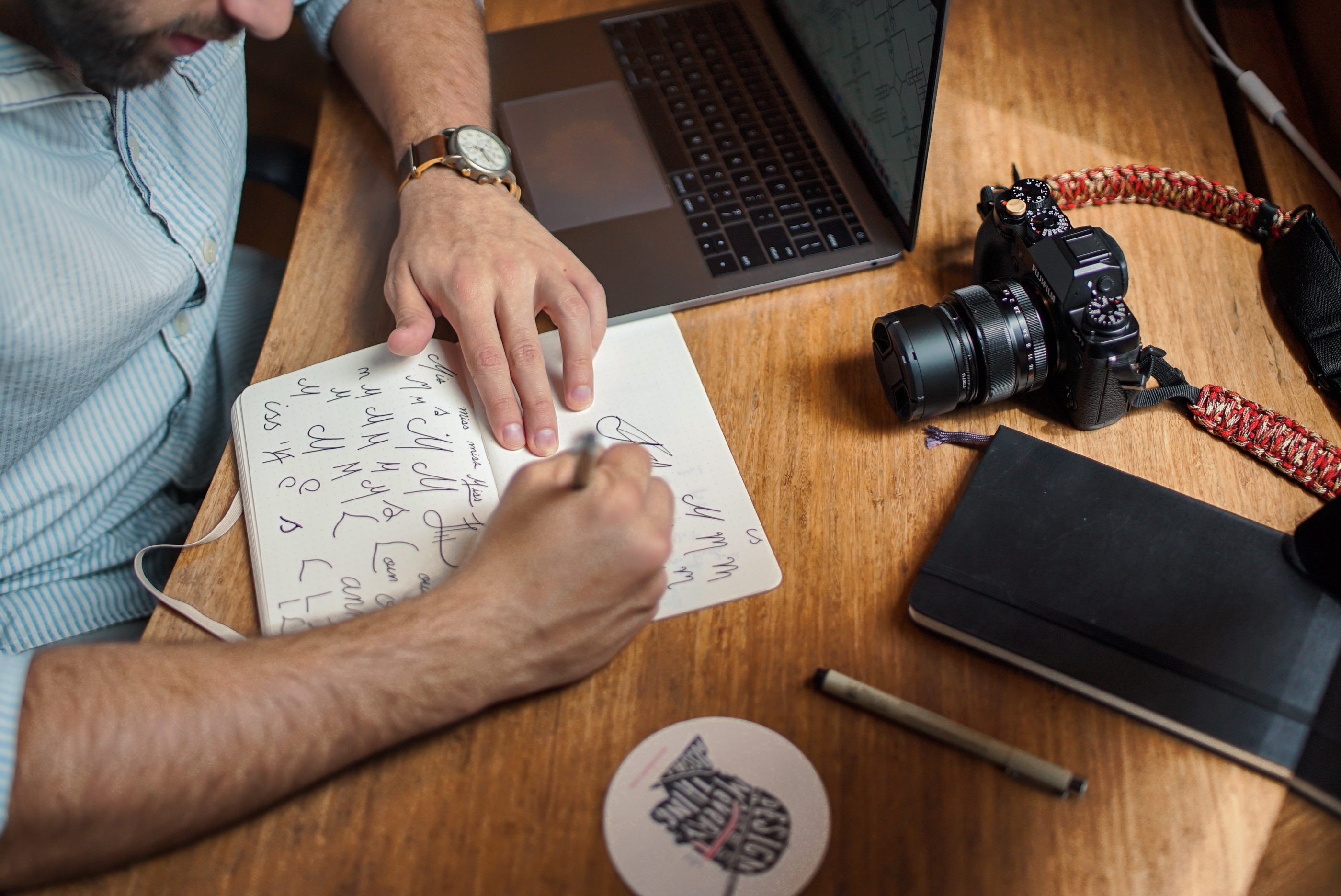 While every office will have its fair share of both workaholics and those who are ready for a break every hour, it's important to find a balance that will keep the ball rolling every day without burning people out. Occasionally meet with your team to remind them of the importance of taking breaks and mention a few techniques they can follow, such as the Pomodoro Method or working in 90-minute time blocks.
Find More Design Team Productivity Tips
As the leader of a design team, there are so many specific ways you can help your team improve. While a quick Google search might help you find a few ideas, our blog has hundreds of articles written directly to the needs of your industry.
Whether you manage a logo design team or a product design team, you'll find loads of content including productivity tips, software recommendations, leadership tactics, and much more. Be sure to take a look and see how you can help your group be as efficient as possible.
Logan Derrick is a full-time business writer and content marketing strategist. For years, he has worked closely with several project management professionals, learning from them and increasing his own knowledge of the industry. Having held multiple management positions in fields ranging from customer service to marketing, Logan has found a passion for helping others learn about project management, marketing, and the powerful tools available to professionals today.